Imagine: You've just endured 6 months of freezing temperatures and darkness. Then, finally, the air starts warming up, the sun sets later and later, and people begin to emerge from their cocoons. Yes, Alaska can be a lot of fun in winter—but come May, Alaskans are absolutely bursting with energy. After all, by the middle of the month, Anchorage sees almost 17 hours of daylight. Summer has arrived!
What's it Like...Really? Alaska Weather in May
The difference between early and late May could not be more different. As April finishes, the trees are bare, maybe just starting to bud, and temperatures might reach only the upper 40s/low 50s. But just two weeks later, usually by around May 15, the trees have leafed out (or are starting to get there), the temperatures are inching closer to the 60s, and it truly starts to feel like summer in Alaska.
It's no coincidence that most summer activity companies pick May 15 as their start date. Going early comes with some upsides. First, May is one of the driest months, so you may experience less rain than later in the season. And, because travel to Alaska hasn't really geared up yet, tours won't be as crowded as in June or July. Just know that if you come before May 15, many of the tours and activities you want to enjoy aren't yet available.
What to Wear in May
Our rules for layering certainly apply for May. You'll especially want to have a warmer jacket (like a lightweight puffer), hat, and light gloves for early morning tours or any tours on the water or a glacier.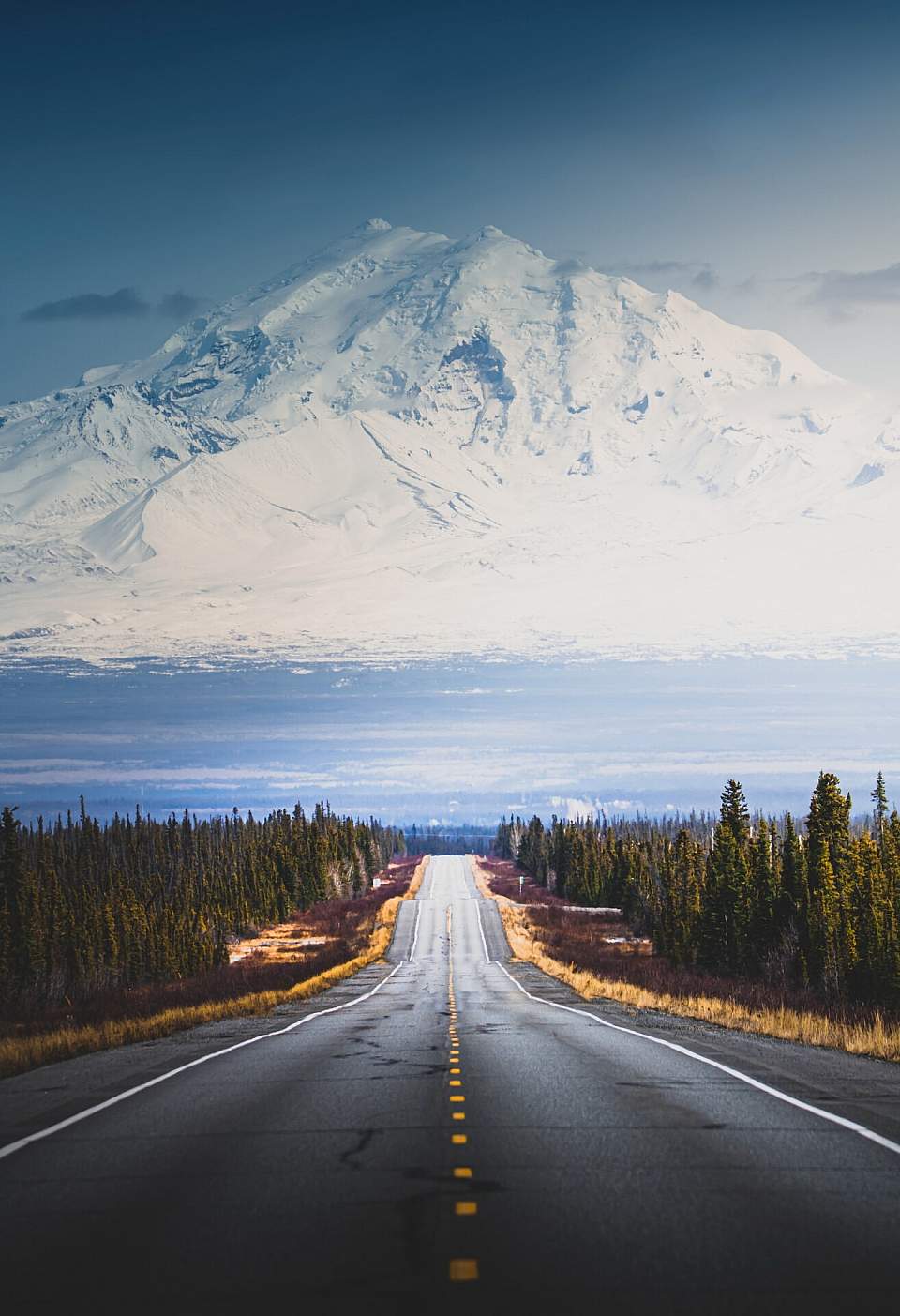 Visitor's Most Asked Questions
Here are the most popular topics travelers ask us when it comes to an Alaska visit in May.
Wildlife
May is a magical time: wildlife is waking up, bears are coming out of hibernation, and moose are dropping their calves. Migratory birds are returning from epic journeys, and birding festivals throughout the state—like the Kachemak Bay Shorebird Festival and Copper River Shorebird Festival—celebrate the event. The other migrants returning to Alaska? Whales! Gray whales arrive in March and April, then orcas and humpbacks in May and into June.
And what about bears? If a fly-in bear viewing tour is high on your list, the earliest trip you'll be able to take is around the middle of May. That's when you'll see these majestic creatures digging for clams, foraging in sedgegrass, and tending to their cubs. (To see bears fishing for salmon, visit in July and August, during the salmon runs.)
Hotels & Lodges
Most hotels in Alaska's largest cities, like Anchorage and Fairbanks, are open year-round. Accommodations in other areas are often seasonal operations. Some open in early May and offer "shoulder season" discounts; just check that the activities you want to enjoy in that area are also available. Fishing, bear viewing, and wilderness lodges often open toward the end of May or early June.
Tours & Activities
Flightseeing tours operate year-round, so scenic flight tours are definitely an option for an early May visit. Want to do a day cruise? It's one of the first summer activities available to visitors. And after May 15, most tours are up and running. See a list of Things to Do.
Transportation
Most motorcoach and rail transportation options are available by May 15, and it's a good time to find discounts. If you visit the first or second week of May, opt for a rental car to get around. If you need a map of Alaska, you can order one or view it online.
Camping
Most campgrounds are open by Memorial Day weekend – but open dates are really determined by much snow fell over the winter. Alaska State Parks has a page you can check for open statuses. Some private campgrounds and RV parks open sooner.
Alaska Cruises
If you want to cruise Alaska via the Inside Passage, tours begin in late April. Just be prepared for cooler weather if you go that early.
Hiking
Mountain trails are likely still covered in snow and/or very slushy and muddy, so opt for south-facing trails or stay at lower elevations. And be extra alert for groggy bears coming out of hibernation. If you want to frolic in the mountains, wait until June or July.
Bugs
In early May, you'll find very few mosquitos, but the number Increases as the month progresses. Invest in bug spray if you're hitting the trails, especially if you're hiking near ponds or standing water.
Fishing
You can take an ocean charter to fish for halibut in May; this is also when king salmon fishing season begins. See our list of recommended charter companies.
Roads Less Traveled
Roads that are not maintained during the winter, like the Denali Highway and McCarthy Road, are generally declared open by the middle of May. But it's still worth checking the DOT 511 website on road conditions.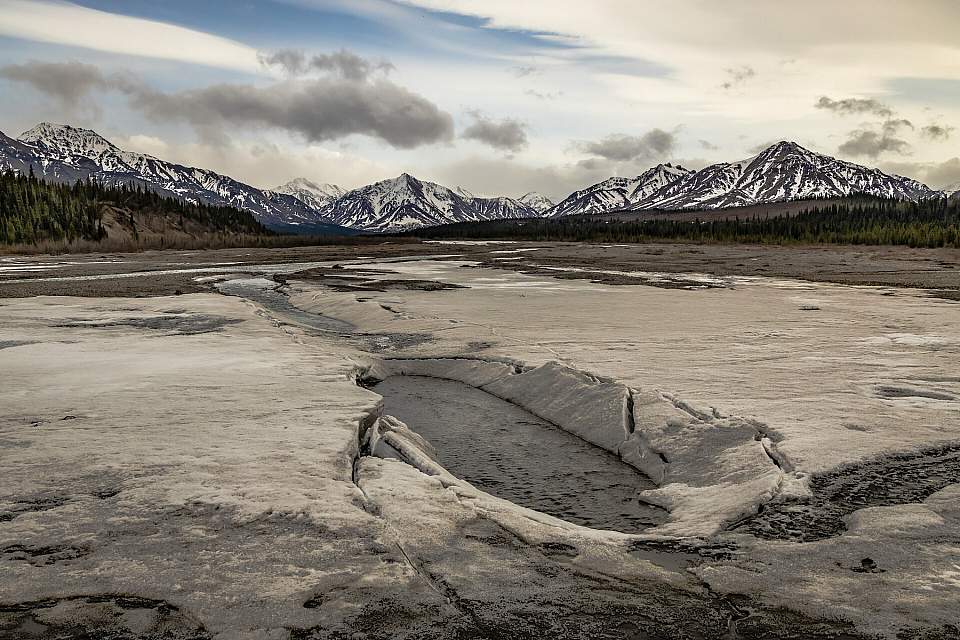 National Parks