Outside of pitching a tent on a beach with the bears, you can't stay any closer to the heart of Glacier Bay National Park & Preserve. The Glacier Bay Lodge, with its massive timbers, huge stone fireplace, network of boardwalks and rooms tucked into the trees, is the only lodging available within park boundaries. Fabulous views, a full-service restaurant, trails through the rainforest, camping and kayak drop-offs, mountain-bike and fishing-gear rentals, shuttle service, and more. Hop aboard the lodge's catamaran for the best chance to see whales, bears, mountain goats, and other local residents, and for a close-up look at the bay's massive, tidewater glaciers, a much more intimate experience than the typical visitor gets from the deck of a multi-story cruise ship.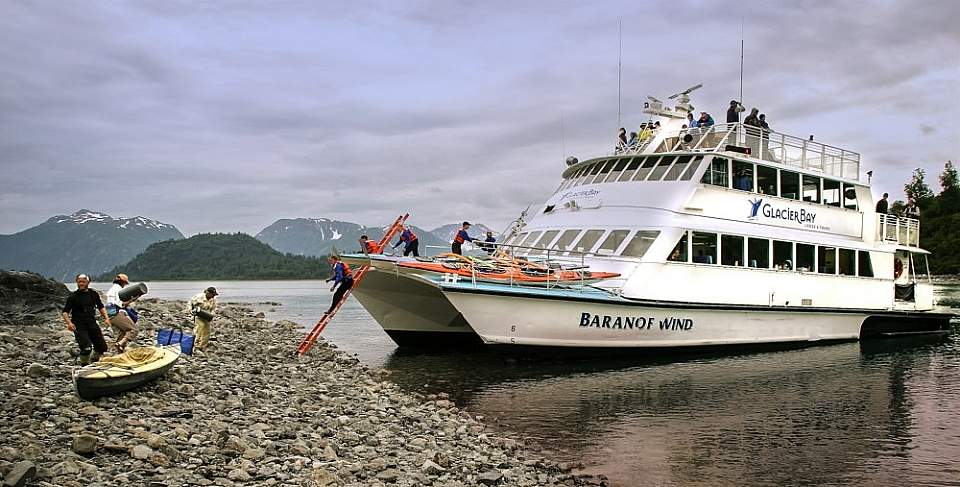 Perks of proximity
Arriving at Bartlett Cove, you'll see the lodge's dramatic, accordion-like roof poking from the Sitka spruce just a few yards off the beach. You'll find 48 rooms built in clusters at the edge of the rainforest, a building of two rooms here, four rooms there, all connected by boardwalks. The park's visitor center is right there on the second floor, with exhibits, evening presentations and answers to all your questions. You'll be fascinated as Alaska Native storytellers from the village of Hoonah tell how, not just the landscape, but their history has been shaped by glaciers.
In the lodge's cozy Fairweather Dining Room, you'll savor two major specialties — local seafood and a dramatic view, especially at sunset, of Bartlett Cove and the Fairweather mountains beyond. At the gift shop you'll find, yes, gifts, but also last-minute backcountry supplies —camp-stove gas, bug dope, and bear spray.
Playground in the Rainforest
From the lodge, you can walk along the beach or hike one of the several trails, guided or unguided, through the rainforest with its feathery ferns and grandfather trees draped in mossy boas. At the front desk, you can easily book a wide variety of tours and activities —kayaking, fishing, whale watching, birding, flightseeing, and more.
Bike or catch a shuttle to Gustavus, 10 miles away, to do some poking around. This is a town where moose outnumber people, a place with a community porch swing, refurbished gas pumps from the 1930s, and the most unlikely attraction, the 9-hole, par-36 Mount Fairweather Golf Course. As it meanders around wild strawberry fields and antique farming equipment, you could find yourself hollering "fore!" to a bear. You'll definitely see migratory birds. The owner welcomes them in exchange for fertilizer.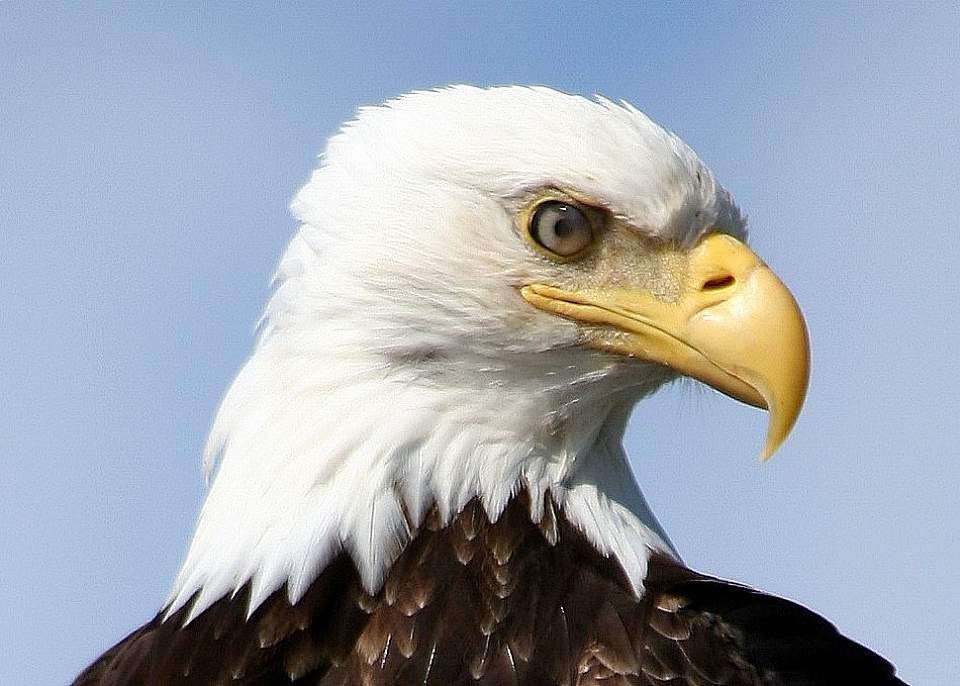 Discover Newborn Land
The main attraction here, of course, is the park. When Capt. George Vancouver and his crew explored the Icy Strait region in 1794, they encountered a massive wall of ice, as much as 4,000 feet thick in places, 20 miles wide, blocking what is now Glacier Bay. By the time naturalist John Muir paddled by in a dugout canoe in 1879, the ice had retreated more than 30 miles. The bay is now 65 miles deep, the most rapid glacial retreat ever documented. With the weight of the glacier only recently off its shoulders, the whole Glacier Bay-Icy Strait regions is rebounding, rising about an inch a year.
See Glaciers up Close
The lodge's Glacier Bay Day Tour takes you to this place where glaciers are on the move and land is being born. You'll be warm and comfy aboard this 150-passenger, enclosed and heated, high-speed catamaran with expansive decks as it takes you all the way up into the bay's west arm, to the Margerie and Grand Pacific glaciers, fortresses of ice and snow rising 245 feet above the ocean surface and extending 100 feet below. Watch for orcas, humpback whales, sea lions, harbor seals, sea otters, bears, mountain goats, and all manner of seabirds along the way.
Unplug
Once you reach Bartlett Cove, cell phone service is kaput, so take a vacation from that thing. You will find Wi-Fi service in the lobby. Sink into one of its cozy chairs or couches in front of the stone fireplace with a cup of coffee or a glass of wine and meet people from all over the world.
Dress for It
"Rainforest" is a big hint of what you can expect of the weather. Temperatures during the summer season are typically between 50 and 60 degrees. Be sure to pack rain gear, sturdy boots (preferably waterproof), a hat, gloves, wool or pile layers, long underwear and a warm coat. But also bring sunscreen and sunglasses because the sun does shine here, and when it does, it's electrifying. Best chance for that is the early part of the season.