The Best Wildlife Viewing Spots in Seward
Every summer visitors flock to Seward to see whales, sea otters, and more in Kenai Fjords National Park. Day cruises are the best way to see marine wildlife and tours of varying lengths are available all summer long.
Day cruises also offer great shorebird viewing opportunities so be on the lookout for puffins, cormorants and kittiwakes. While onboard your attention may be directed to the shoreline to look for mountain goats high on the cliffs or bald eagles perched in the trees as well.
The first listing below describes the highlights of what you might see during a Kenai Fjords boat tour, including where to look for different species.
Other wildlife opportunities in Seward include sightings from area hiking trails where you may spot a moose or a black bear.
Best Wildlife Viewing Spots in Seward
Seward Day Cruises
These are the boat tours to get you out into Resurrection Bay and Kenai Fjords National Park to view whales, sea otters, sea lions, and more.
Eagle Viewing Spots At the Seward Small Boat Har­bor look out at the rock jet­ties and buoys. Eagles like to sit on these spots and mon­i­tor their domain. Food is also plen­ti­ful from fish­er­man clean­ing fish, seabirds that stay in the area and fish that return to the streams nearby.
Sheep & Mt. Goat Viewing Spots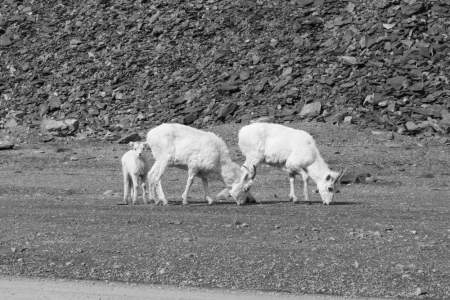 The west­ern coast of out­er Res­ur­rec­tion Bay near Seward offers the state's best oppor­tu­ni­ty to see wild goats up close, with ani­mals often perched on ledges just above the sea — mak­ing the area a pop­u­lar des­ti­na­tion dur­ing marine wildlife cruis­es out of Seward.