Photo Credit: Exit Glacier Guides: Hiking & Ice Climbing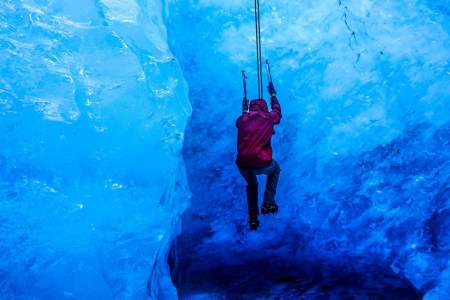 Season: May 20–3rd week of September Exit Glacier Shuttle $15 | Guided Hikes & Glacier Treks $35+ 2.5 - 9 hrs
Tra­verse the majesty of Exit Glac­i­er by ice hik­ing or ice climb­ing, or opt for a nature hike in the gor­geous ter­rain around Seward, Alas­ka. Nev­er ice climbed or hiked on a glac­i­er? Not a prob­lem. All trips include instruc­tion to get you started.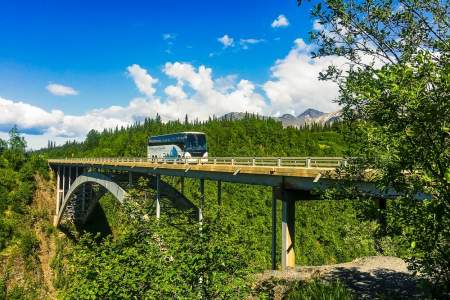 Season: May - September $70 - $170
The only same-day ser­vice between Seward and Denali Nation­al Park! Enjoy the ride aboard a deluxe motor­coach with com­fort­able seats, pic­ture win­dows, in-seat pow­er out­lets, and an onboard restroom. Offer­ing reg­u­lar sched­uled sum­mer ser­vice con­nect­ing Seward, Whit­ti­er, Anchor­age, Tal­keet­na, and Denali, plus spe­cial cruise con­nec­tions on ship days.
Water Taxis
Access public use cabins, hiking trails, kayak drop-offs and more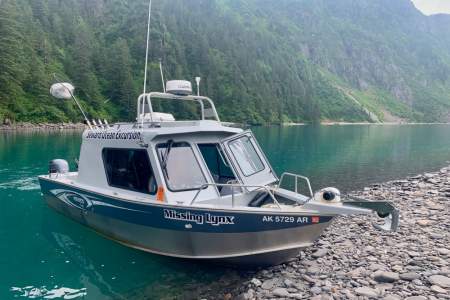 Season: Year Round $164+ 3.5 - 8 hrs
Hop on board the all-sea­son Miss­ing Lynx and Lost Lynx, the ves­sels bound for what­ev­er Seward Ocean Excur­sion suits your fan­cy. Want to whale watch, see glac­i­ers, go bird watch­ing or just check out hid­den coves? Cap­tains Bixler and Krystin McClure will help your small group plan an out­ing catered to your pref­er­ences. No mat­ter the sea­son, you can always catch some excite­ment in Res­ur­rec­tion Bay!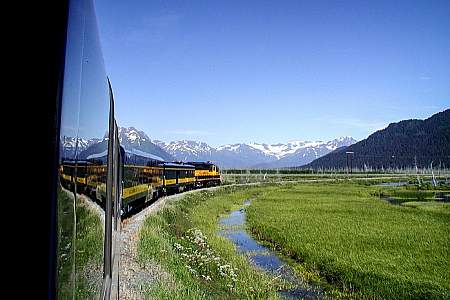 Season: May 29 to Sep 12 $86 to $371
The Coastal Clas­sic train runs between Anchor­age and the town of Seward — a four-hour trip that's the most beau­ti­ful along the entire Alas­ka Rail­road. You'll see Tur­na­gain Arm as the train departs Anchor­age, then a panora­ma of moun­tains, glac­i­ers, lakes, and streams. You may even see wildlife like Dall sheep, Bel­u­ga whales, moose, bear, and more! Day Trip from Anchor­age: Seward, Gird­wood Mul­ti-Day Trip from Anchor­age: Overnight Seward, or ...more The Coastal Clas­sic (Anchor­age – Seward) arrives at the Seward Depot each morn­ing, and departs each evening from May – September