3 Days in Homer
Season
Mid-May through mid-September
Visit
Transportation
Why This Trip?
Explore the stunning landscapes and outdoor adventures of Homer, Alaska, on this 3-day itinerary starting from Anchorage. Discover the best of Homer's wildlife, scenic beauty, and cultural experiences, including fishing charters, bear viewing tours, flightseeing adventures, and more.
Don't want to book on your own? Work with a local itinerary specialist to customize this trip for you.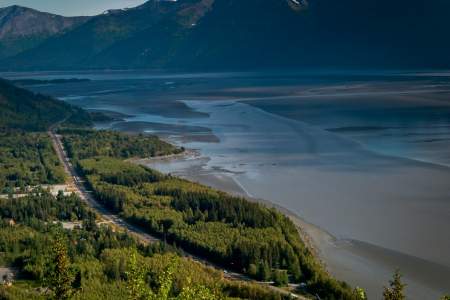 Welcome to Alaska! Today you'll pick up your rental car in Anchorage and start your drive to Homer while stopping in Girdwood on the way.
Enjoy the 40-mile drive from Anchorage to Girdwood; the incredibly scenic route offer breathtaking views of the Turnagain Arm and Chugach Mountains. Stop at Beluga Point for a photo opportunity and a chance to spot beluga whales and keep an eye out for Dall sheep along the way.
Grab lunch in Girdwood and continue your journey to Whittier. Located on the way is Alaska Wildlife Conservation Center. A great stop to see native Alaska animals and stretch your legs. You can easily spend 2+ hours at the center.
Continue the drive through the Kenai Peninsula, passing through picturesque towns like Soldotna and Kenai.
Late afternoon arrival in Homer and check into your accommodations. Once settled, enjoy dinner at a local seafood restaurant in Homer, known for its fresh catches.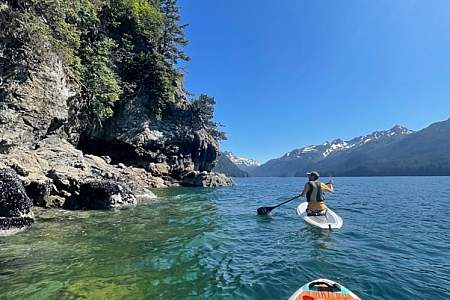 Start your day with an early breakfast at a local cafe in Homer.
Homer is an adventure hub with many options to choose from.
Book a fishing charter for a half-day or full-day fishing excursion in the rich waters of Kachemak Bay. Homer is known as the "Halibut Fishing Capital of the World. You can also jump aboard a luxury vessel that takes you out searching for whales in either 5 or 8-hour increments.
Another morning option would be to explore Katmai National Park or Lake Clark National Park on a bear viewing tour. Witness bears in their natural habitat.
Return to Homer for lunch at a seafood restaurant or cafe.
Check out another activity in the afternoon. Take an ATV tour through the scenic backcountry of Homer.
Paddle along the coastline and observe marine life by kayak or paddleboard. Or experience the thrill of jet skiing in Kachemak Bay.

Head back to Homer for a relaxing evening, perhaps with a visit to a local brewery or a stroll along the Homer Spit.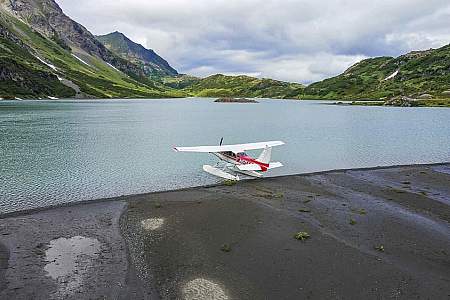 Start your day with a hearty breakfast and make time for a couple more adventures before making your return drive to Anchorage.
Take a scenic flightseeing tour over the stunning landscapes of Homer and the surrounding area, including glaciers and volcanoes.
Or explore the nearby islands and remote beaches via water taxi. Have lunch at a local restaurant or pack a picnic to enjoy during your exploration.
Join a guided hike to explore the beautiful trails and wilderness or explore the charming town of Homer, including its art galleries and local shops.
Before departing Homer, make sure to stop by the Homer Visitor Information Center and any other Points of Interest you may have missed. The center can provide you with additional recommendations and information about the area.