Photo Credit: Jaime Hammond
Snowmachining and Dogsledding in Alaska's Winter Wonderland
Let the Adventure Begin!
I posed for a quick pic before entering the cozy check-in cabin. A crackling fire in the wood stove, the smell of woodsmoke, and the inviting ambiance welcomed me inside, where I noticed a retired sled dog napping peacefully in the corner. She was an old-timer with a thick coat of fur and eyes that showed years of experience.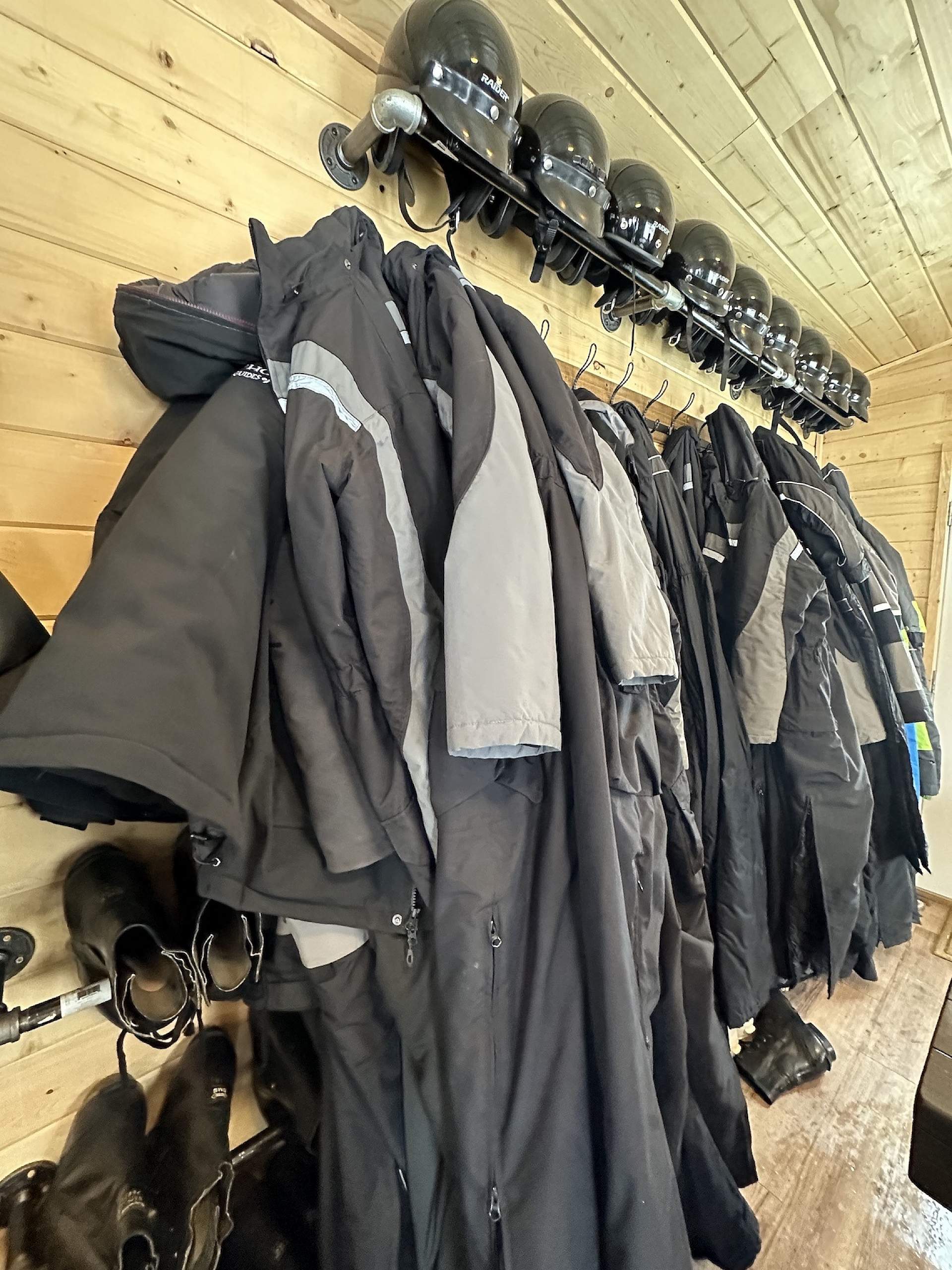 Getting Geared Up!
After checking in, I geared up for the adventures ahead. Adding an extra layer would help protect me from the unusually cold April air. We were provided with overboots to protect our feet and a snowsuit to help shield us from the chilly winds.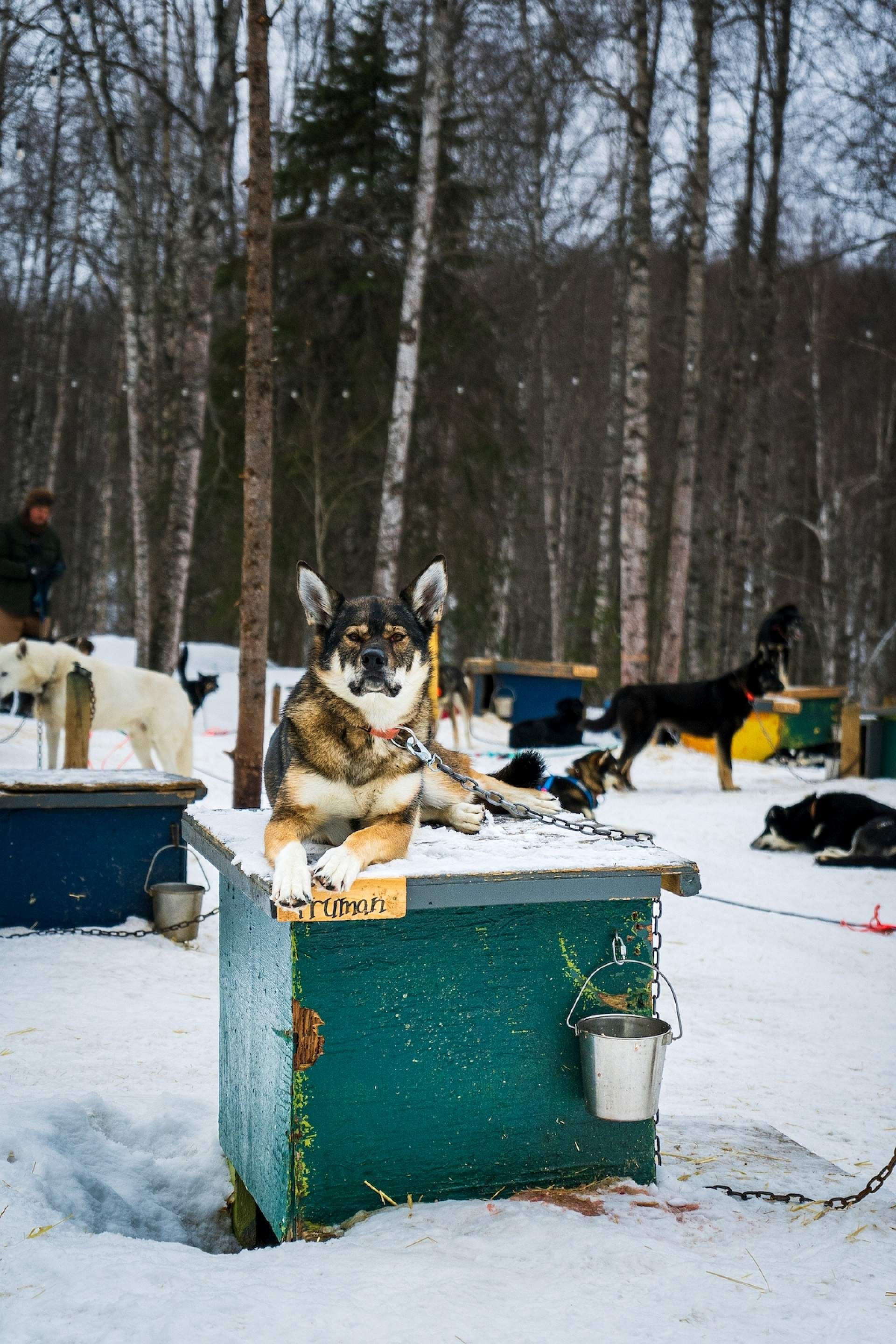 Exploring the Dog Yard
Before we headed out on our dogsledding tour, we met all the dogs at the dog yard. Some were bouncing with excitement while others patiently waited to get geared up for the adventure ahead.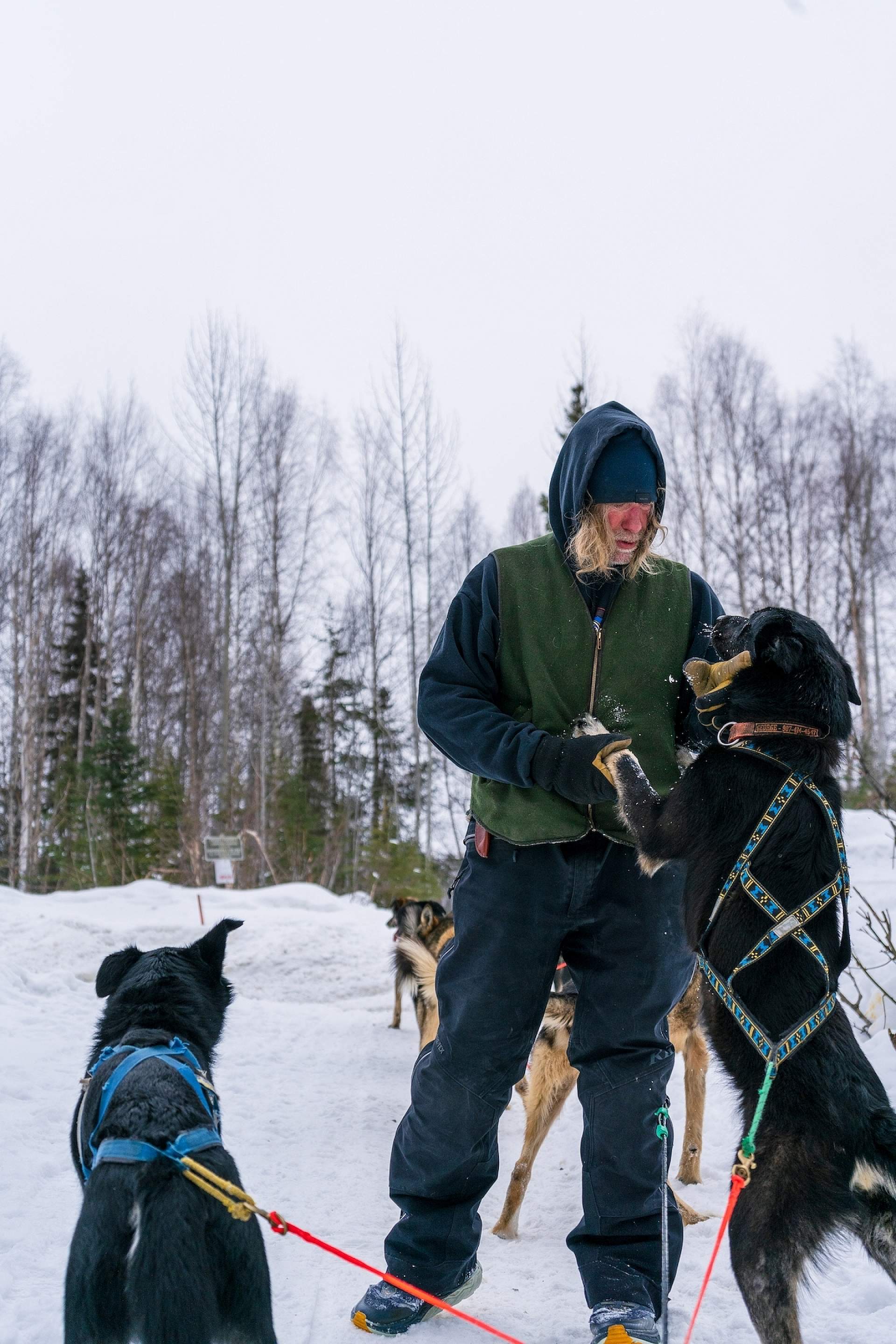 Meet Peter
A seasoned musher and guide, Peter introduced me to his incredible team of sled dogs. From Luna to Malia, each had a unique personality and unwavering trust in their dedicated leader. The bond between them was undeniable as they eagerly awaited Peter's next command, ready to conquer the wilderness together.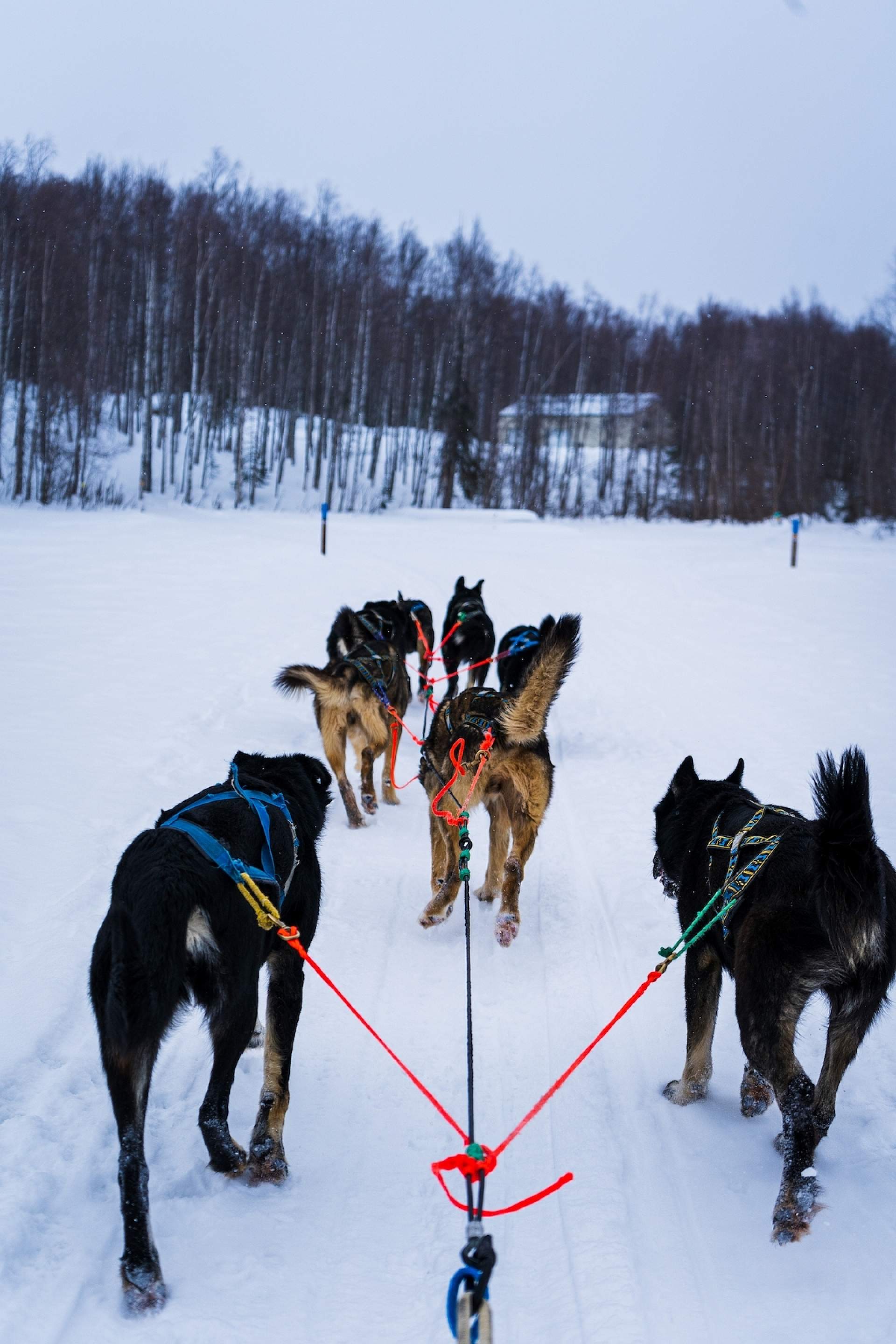 And We're Off!
With a loud cry of "Let's go!" we set off on our adventure through the wilderness. The wind whipped past us as we raced across the snow-covered terrain, the dogs pulling us at 10 miles per hour. I clung tightly to the sled's handlebars, my heart pounding with the thrill of the ride. We rode for about five miles over the icy terrain, through birch forests and over frozen lakes and streams.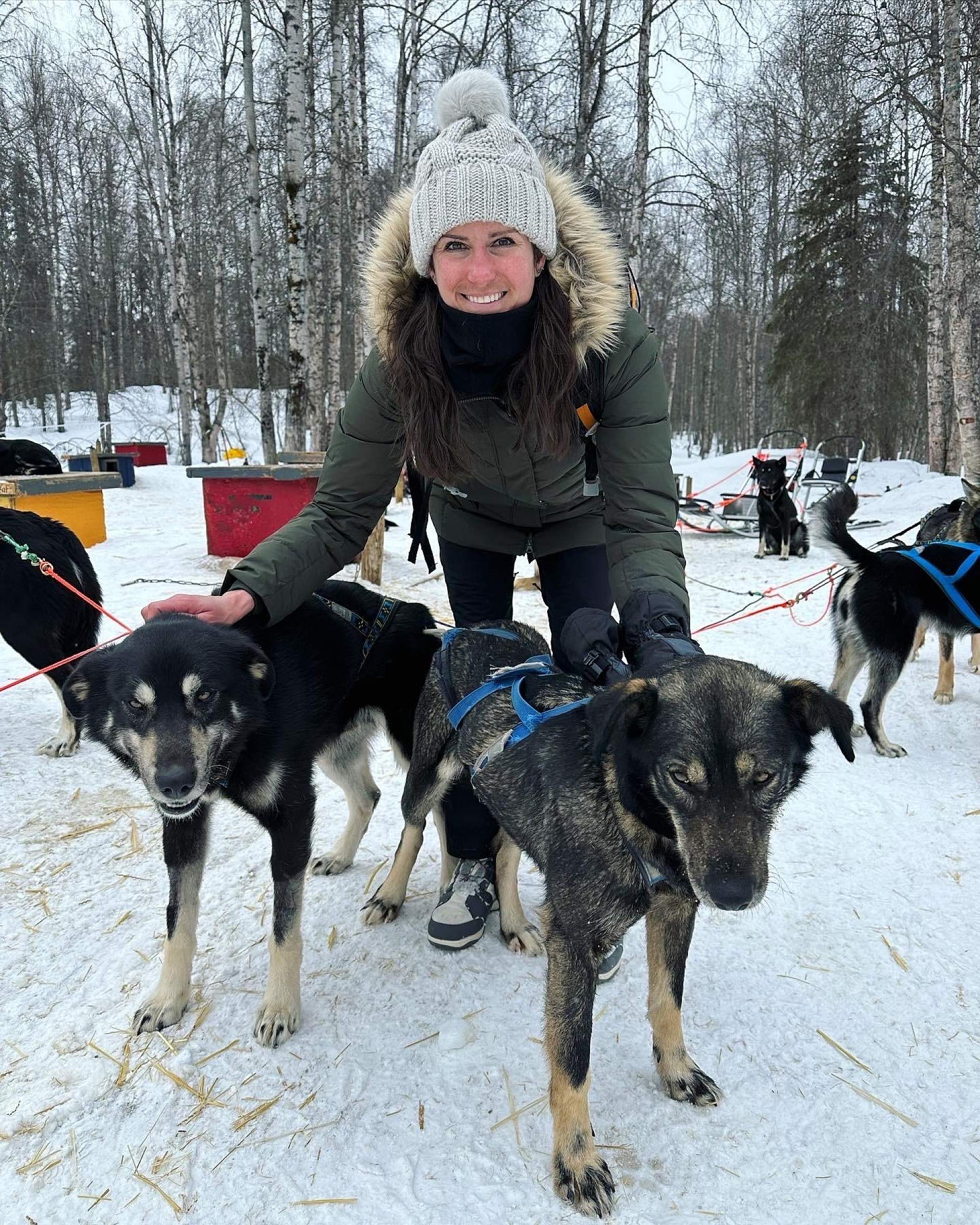 Embracing the Bittersweet Farewell
The exhilarating ride gave way to a pause. After Peter's signal to stop, we gracefully dismounted while the eager dogs anticipated their well-deserved rewards. Against a backdrop of wistful melancholy, these loyal companions received heartfelt gratitude for their tireless efforts and unwavering camaraderie throughout the expedition.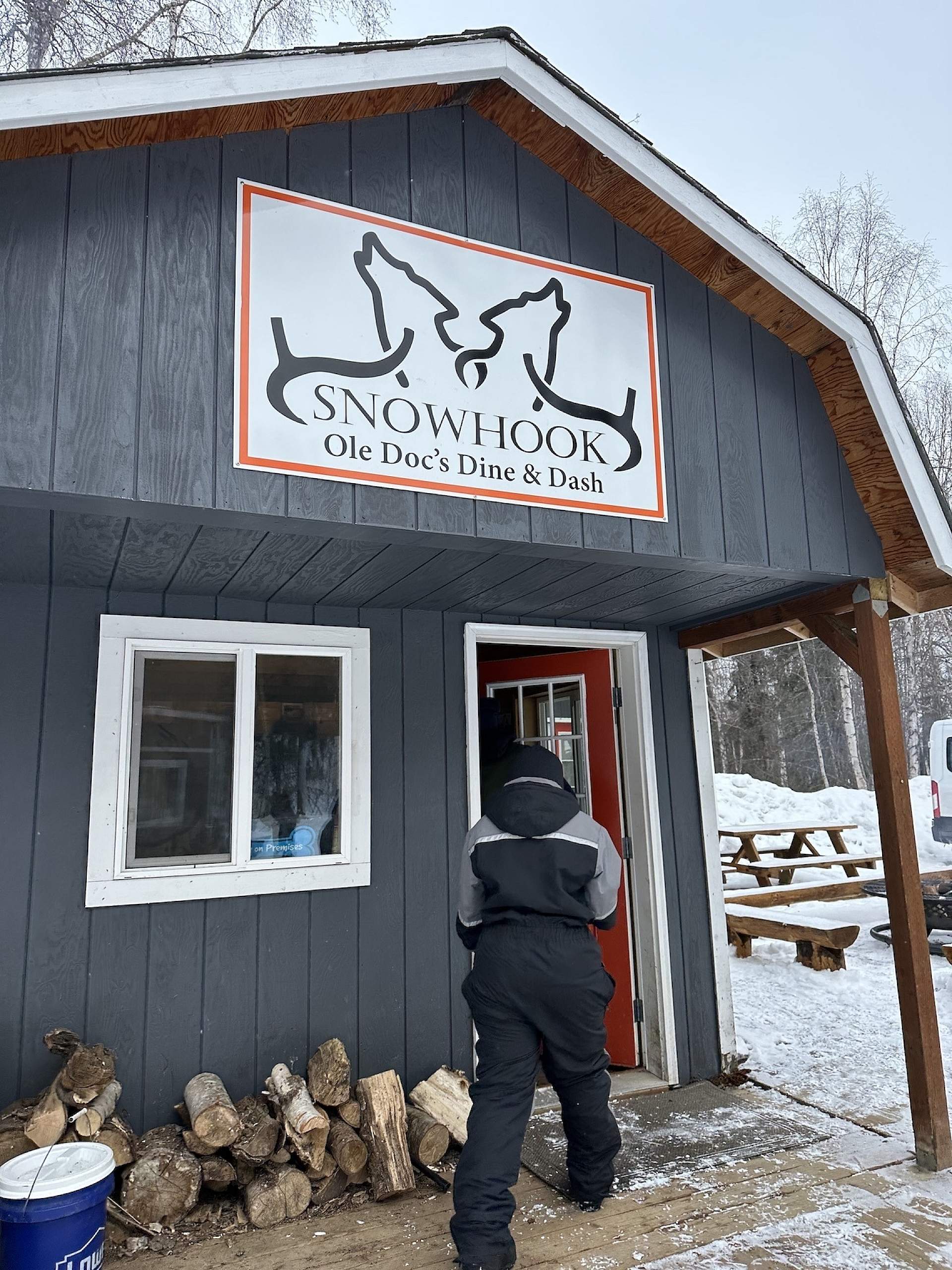 Time to Fuel Up!
My fellow adventurers and I followed Peter to a cozy cabin nestled among the trees, where the scent of hot chili wafted out to greet us. We eagerly took our seats at the table and devoured the warm, hearty meal. As we ate, we chatted and laughed, reminiscing about the day's adventures so far.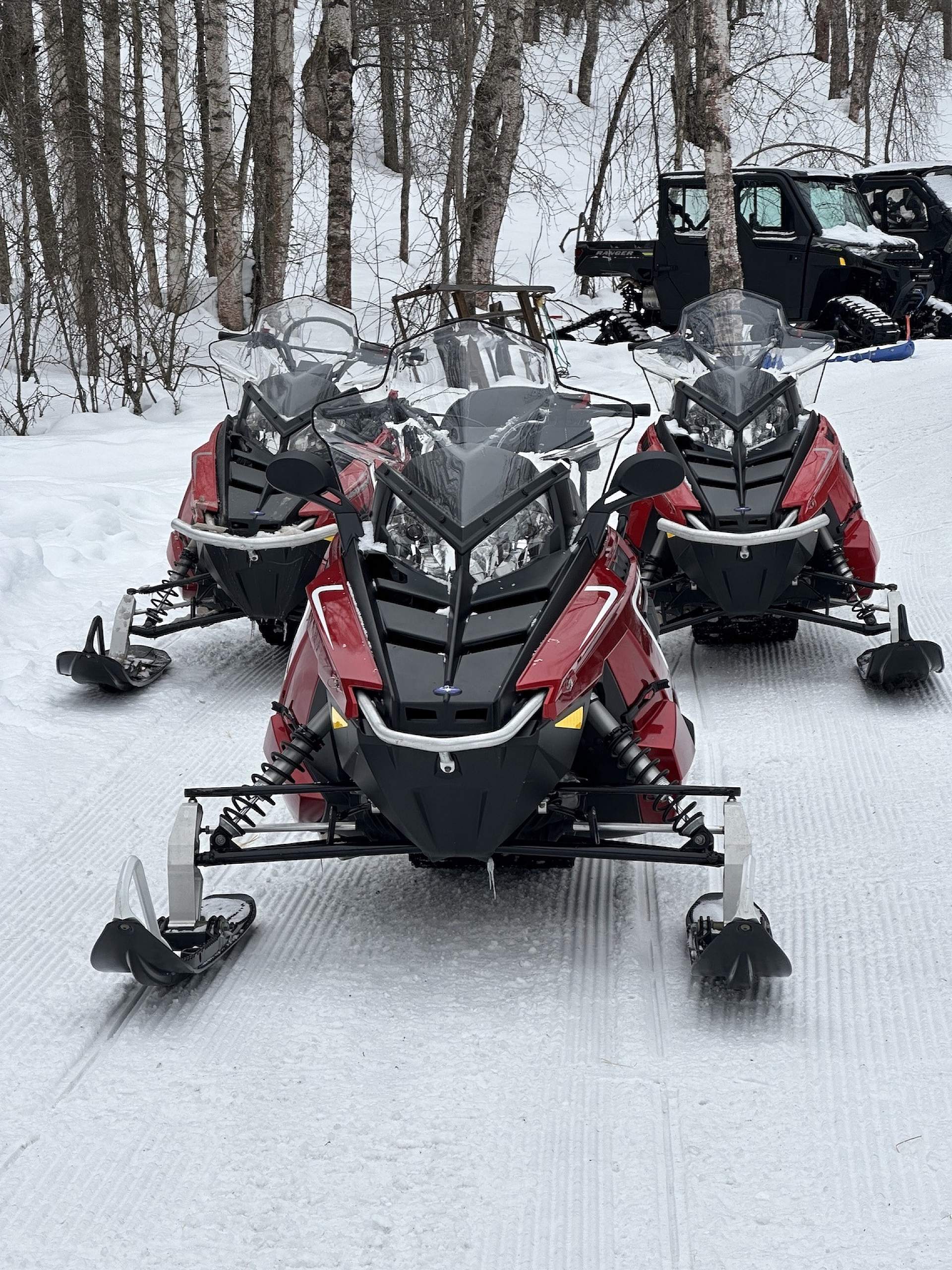 Ready for a Thrilling Winter Adventure!
A row of gleaming snowmachines stood in perfect formation, poised to conquer the snowy terrain. The fleet awaited us eager riders, who were prepared to embark on a snow machining tour through the breathtaking winter landscape. The snow-covered mountains and glistening icy trails lay ahead, promising an exhilarating journey filled with adrenaline and natural beauty.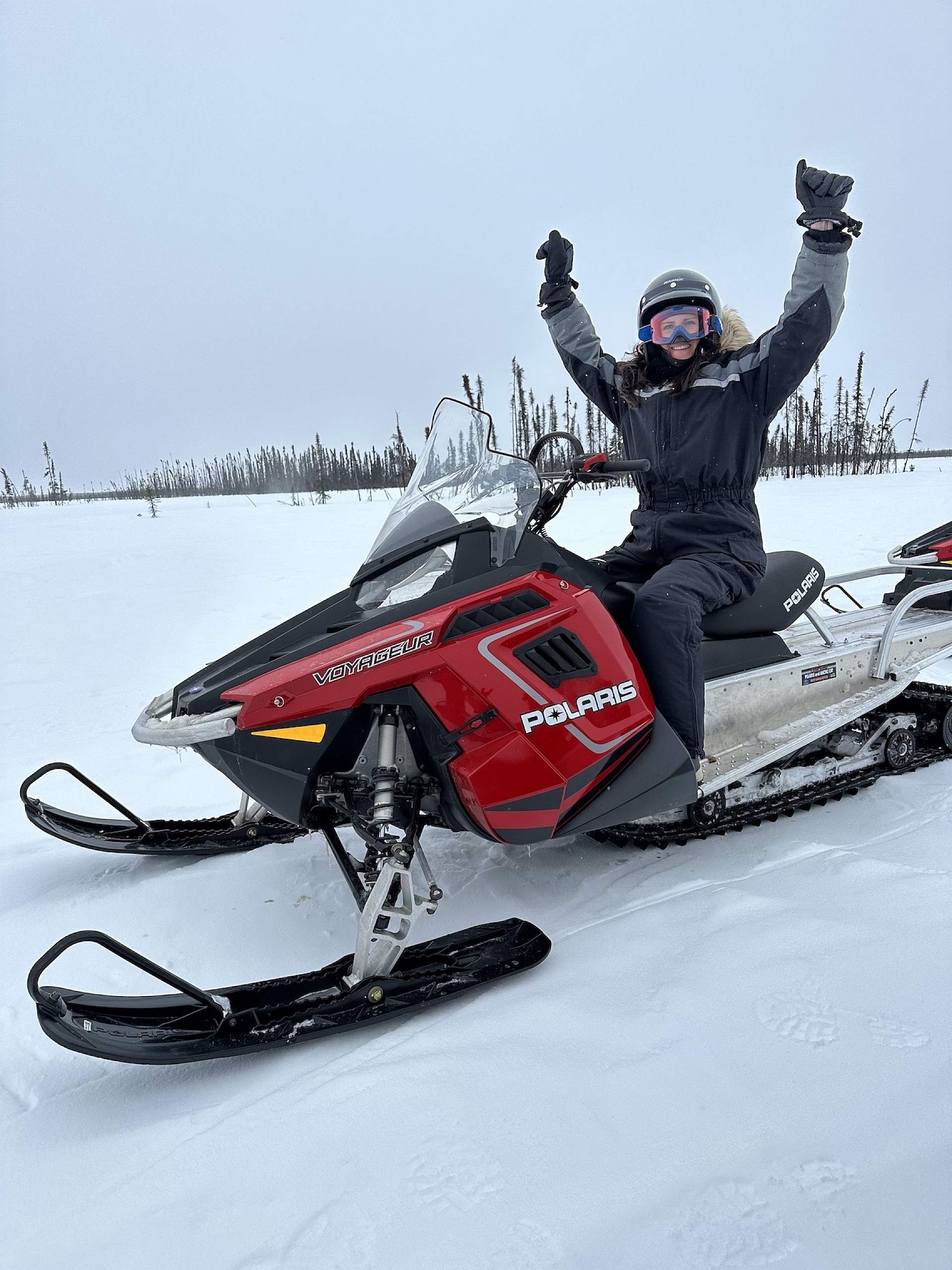 Unleash the Power from Within
Embracing the rush of adrenaline, we unleashed our machines in a snow-covered valley, navigating between groves of trees and carving through powdery drifts. With the wind in our hair and hearts pounding, we reveled in the thrill, leaving a spray of snow in our wake as we pursued the exhilarating freedom of the open terrain.
How to Visit?
Snowhook Adventure Guides of Alaska is a premier adventure tour company owned and operated by a highly experienced six-time Iditarod finisher. Their kennel is home to over 40 dogs, including retired, young, old, rescued, and race dogs. In addition to dogsledding adventures in the winter, Snowhook also features snowmachine tours for an added thrill. For those interested in visiting during the summer months, Snowhook offers dogsledding adventures with modified sleds on wheels, as well as ATV tours. Regardless of your level of experience, Snowhook promises an unforgettable adventure in the breathtaking Alaskan wilderness.