Photo Credit: Jaime Hammond
Exploring Anchorage on a Segway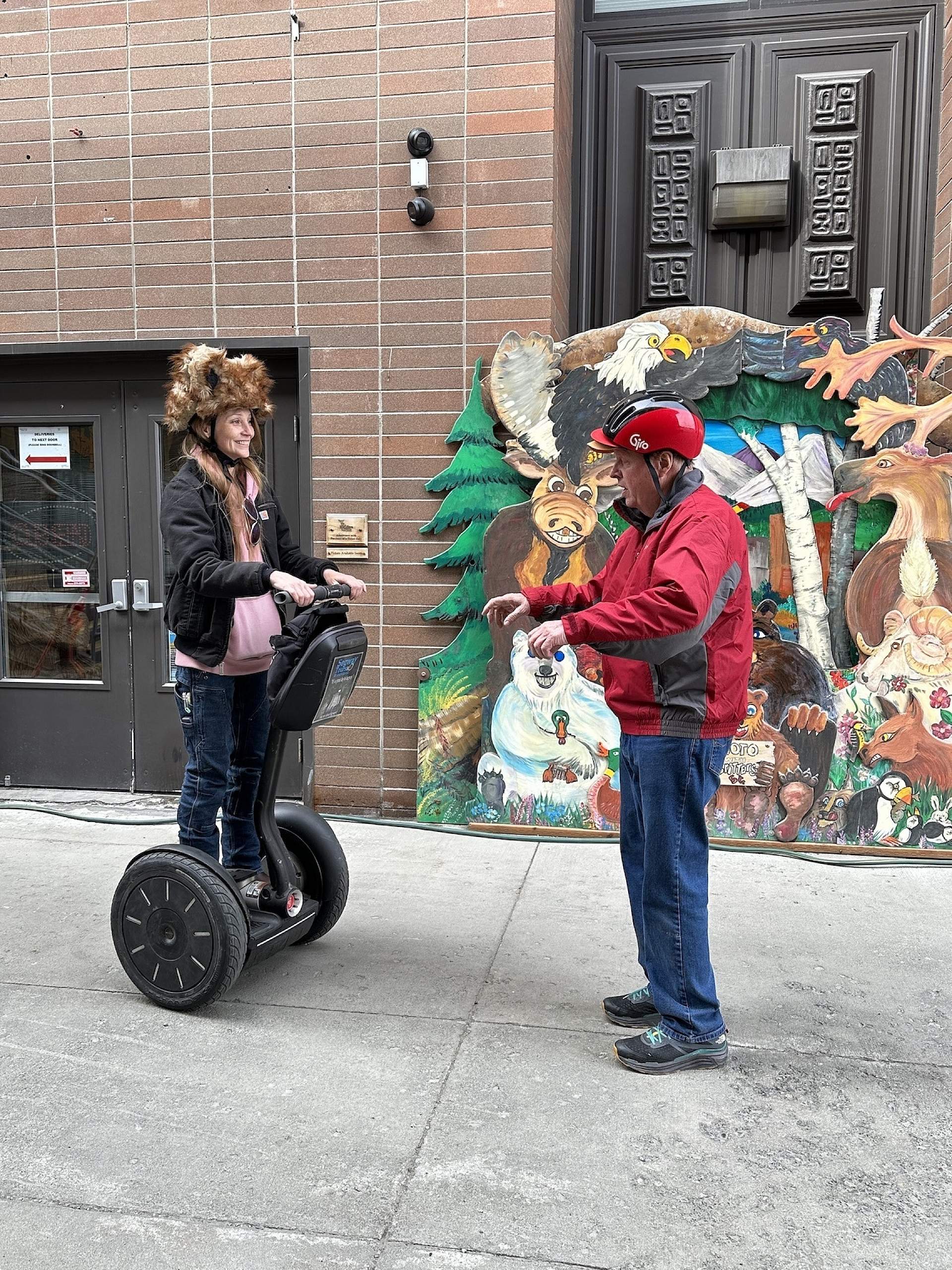 Learning How to Ride
Meet Buzz, the Segway safety guru! With his infectious smile, Buzz took center stage as he passionately shared his knowledge about riding a Segway. He stood confidently next to the sleek, self-balancing electric vehicle and gestures enthusiastically, emphasizing key safety instructions. His friendly demeanor instantly put everyone at ease, making the learning experience both informative and enjoyable.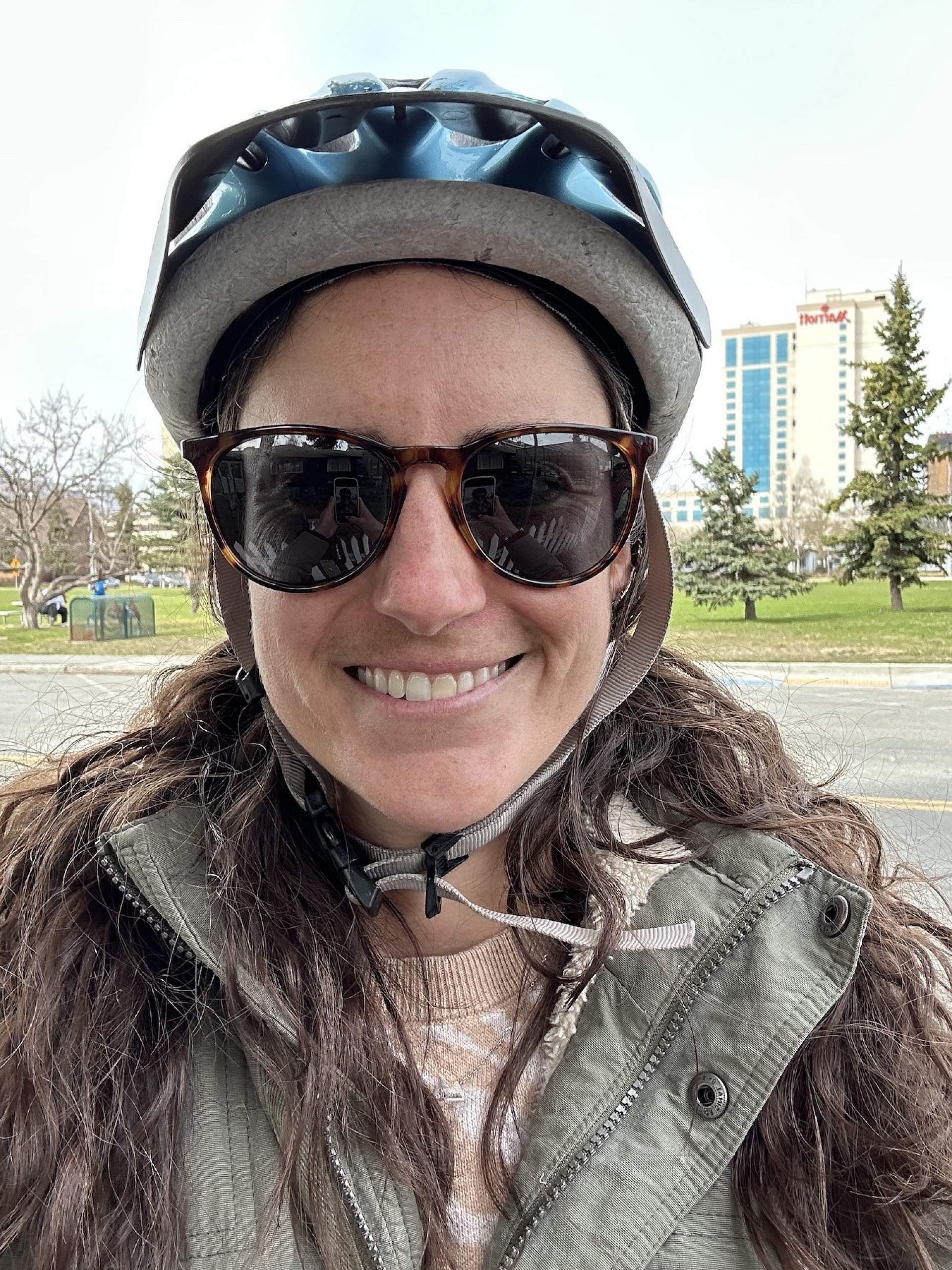 Ready for the Ride!
Capturing a moment of adventure and excitement, here I am wearing a helmet and an enthusiastic smile, ready for my Segway journey through Anchorage.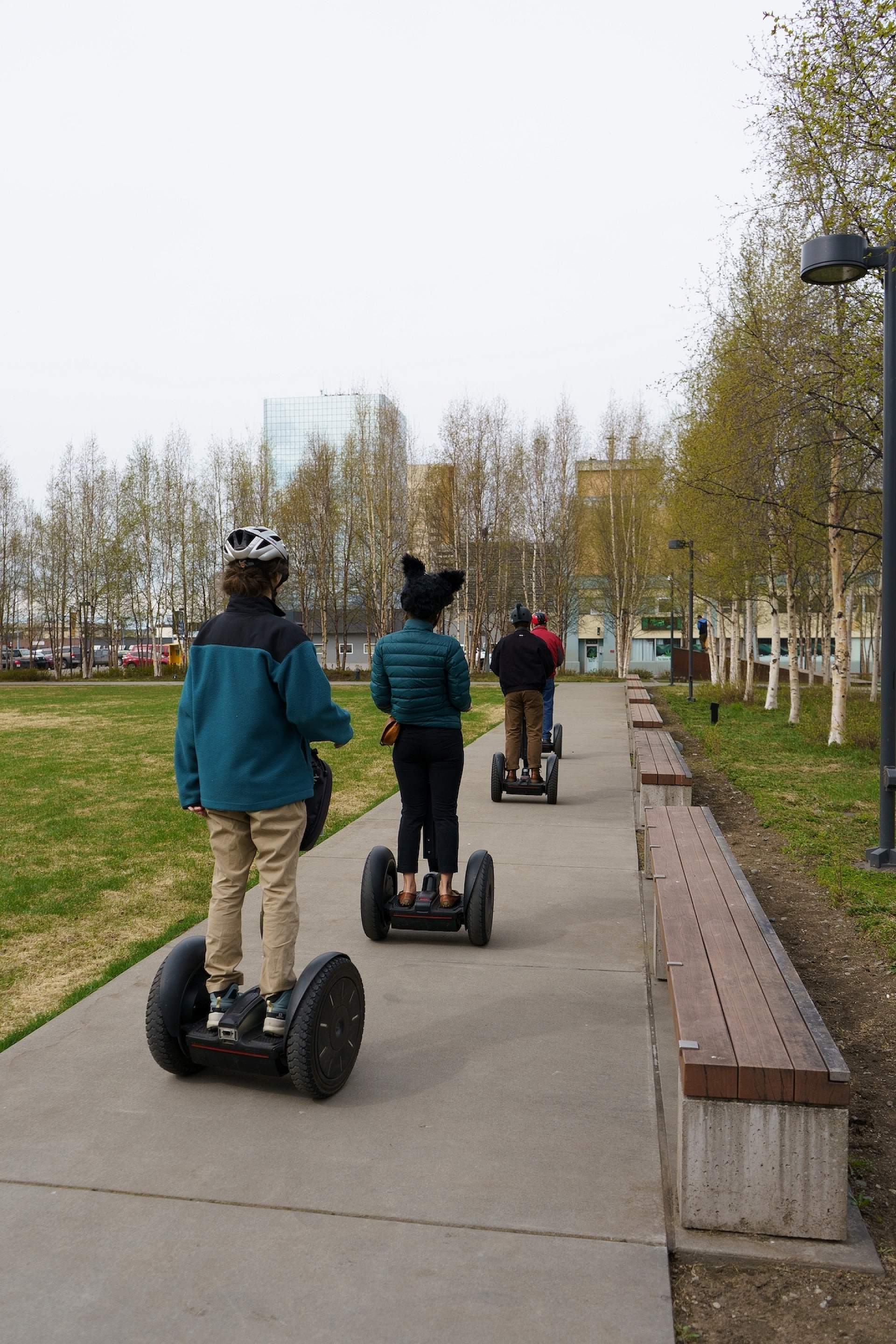 And We're Off!
With helmets secured and smiles on our faces, my small group stood on our Segways, eagerly anticipating the exploration. Against the backdrop of scenic mountains and urban charm, we got ready to glide through Anchorage's bustling streets in a unique way, absorbing its blend of natural beauty and vibrant culture.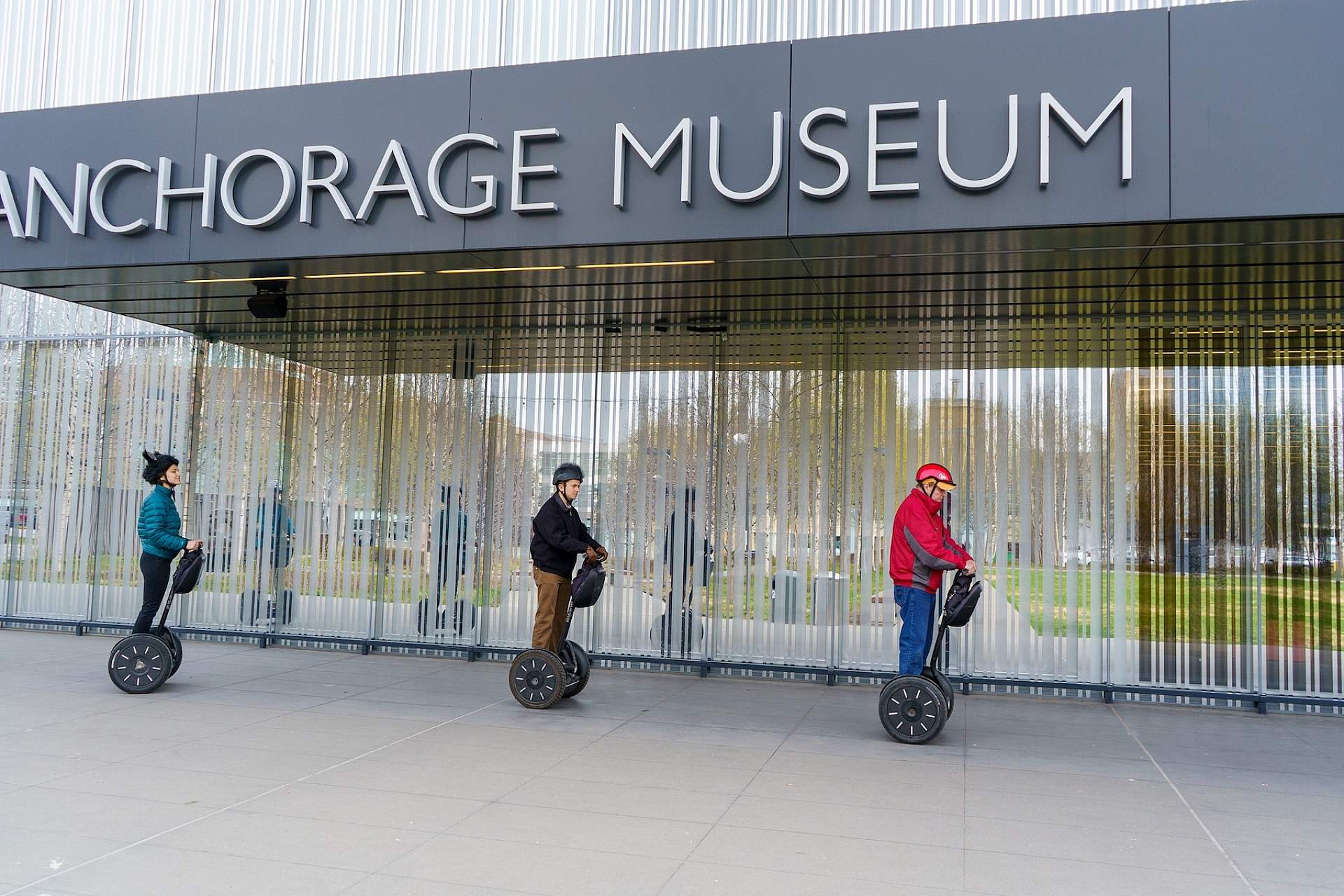 To the Anchorage Museum, We Go!
Captured in motion during our tour, this vibrant photo showcases the Anchorage Museum as we effortlessly glided by. The modern architectural design of the museum stands tall, its sleek lines blending harmoniously with the surrounding urban landscape. The sun cast a warm glow, illuminating the exterior, while the clear blue sky provided a picturesque backdrop. As we navigated through the bustling streets, the landmark's striking presence served as a captivating reminder of Anchorage's rich cultural heritage.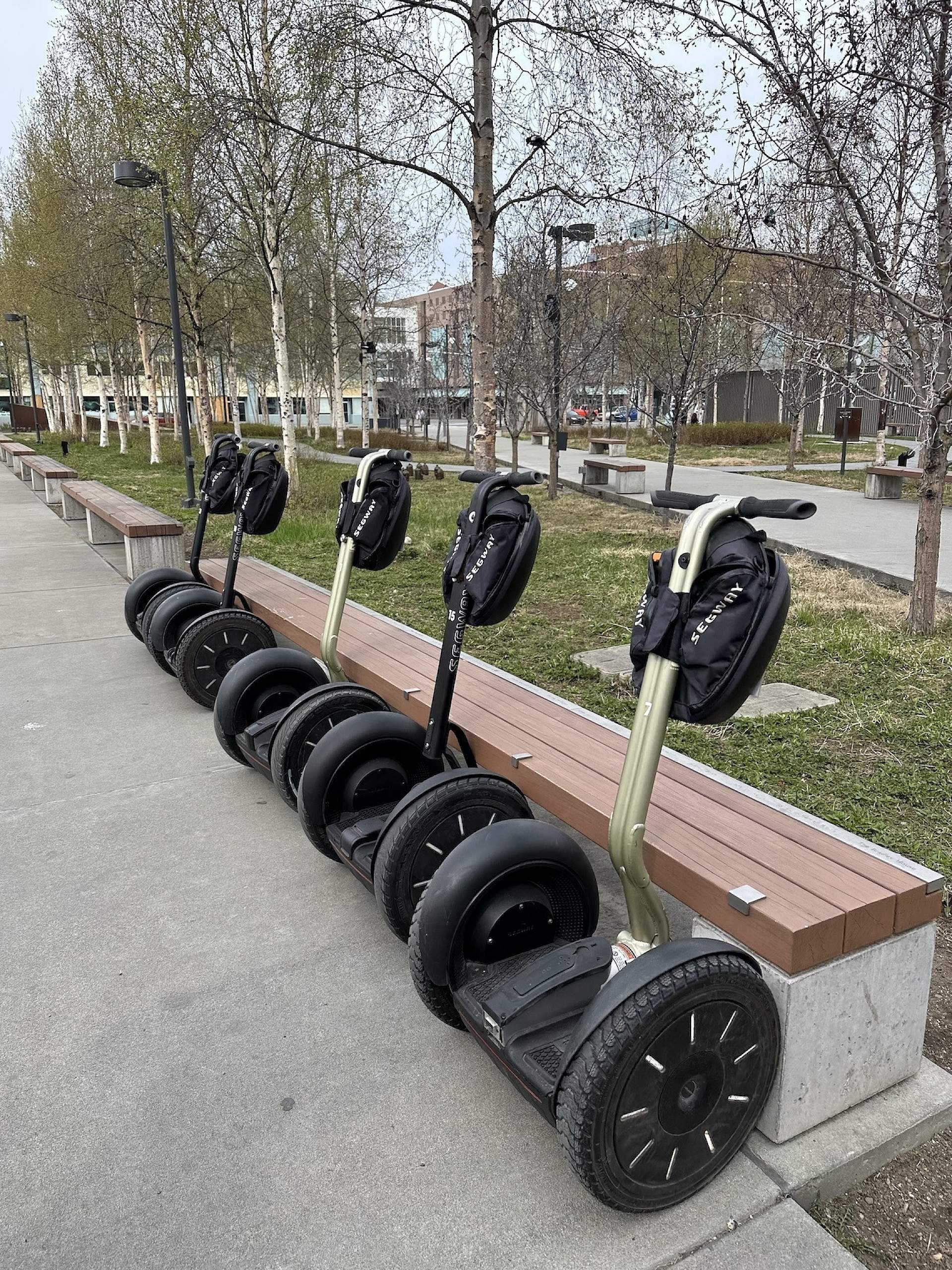 Segway Rest Stop
As we brought our Segways to a halt, a cluster of these sleek and futuristic personal transporters formed an orderly arrangement. With smiles on our faces, we dismounted and took a moment to stretch our legs before heading inside the Anchorage Museum to say hi to the friendly staff.
The Segways, with their streamlined designs and nimble maneuverability, effortlessly carried us through the bustling streets of Anchorage. They became our preferred mode of transportation, allowing us to explore the city in an eco-friendly and efficient manner.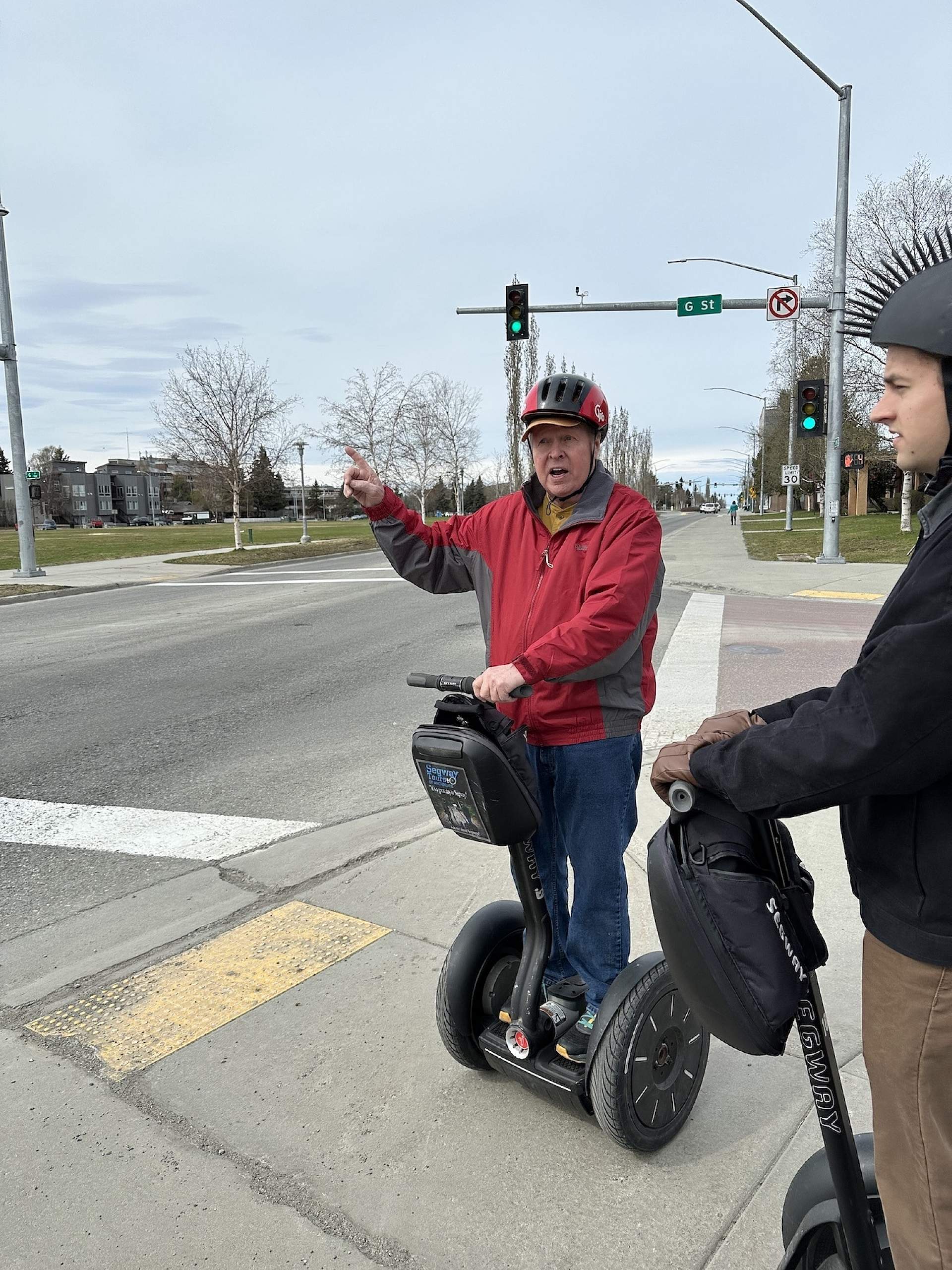 Segway Squad Ready for a Park Adventure
As we gathered with anticipation at a bustling street corner in Anchorage, our lively assembly of Segways buzzed with excitement. Amidst the lively chatter, Buzz eagerly shared his expert recommendations for dining establishments in the city, serving as a valuable resource for fellow travelers. Just across the road, Delaney Park unveiled itself as an enchanting sanctuary adorned with lush greenery, offering a serene and captivating retreat from the bustling urban environment.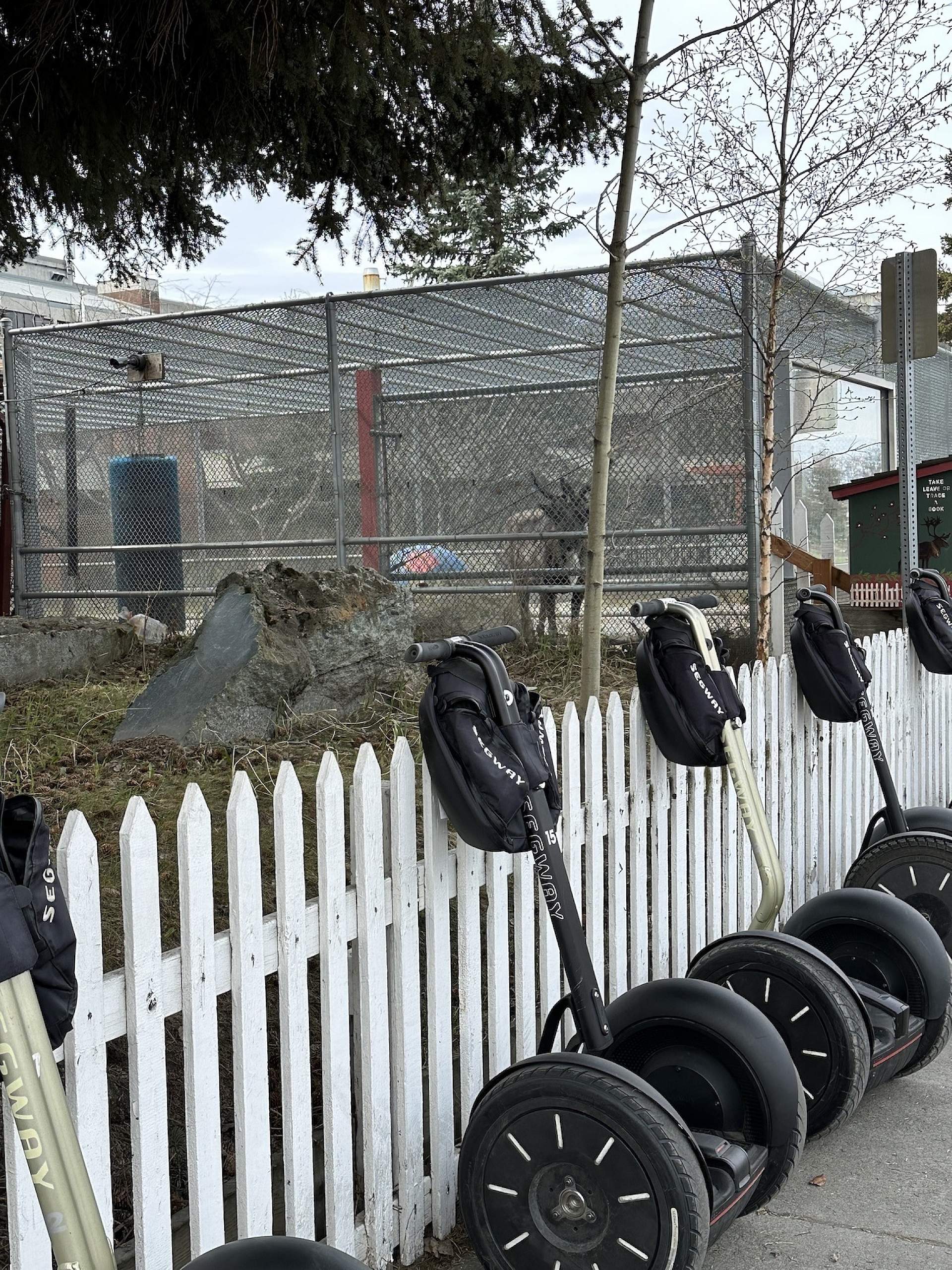 Meet Star the Reindeer
Our group took a quick break to park our Segways, gathering with anticipation and brimming with excitement to meet the illustrious Star the Reindeer, Anchorage's unofficial mascot. We stepped off our Segways and approached the creature's fence, elated to say hi to the locally famous animal.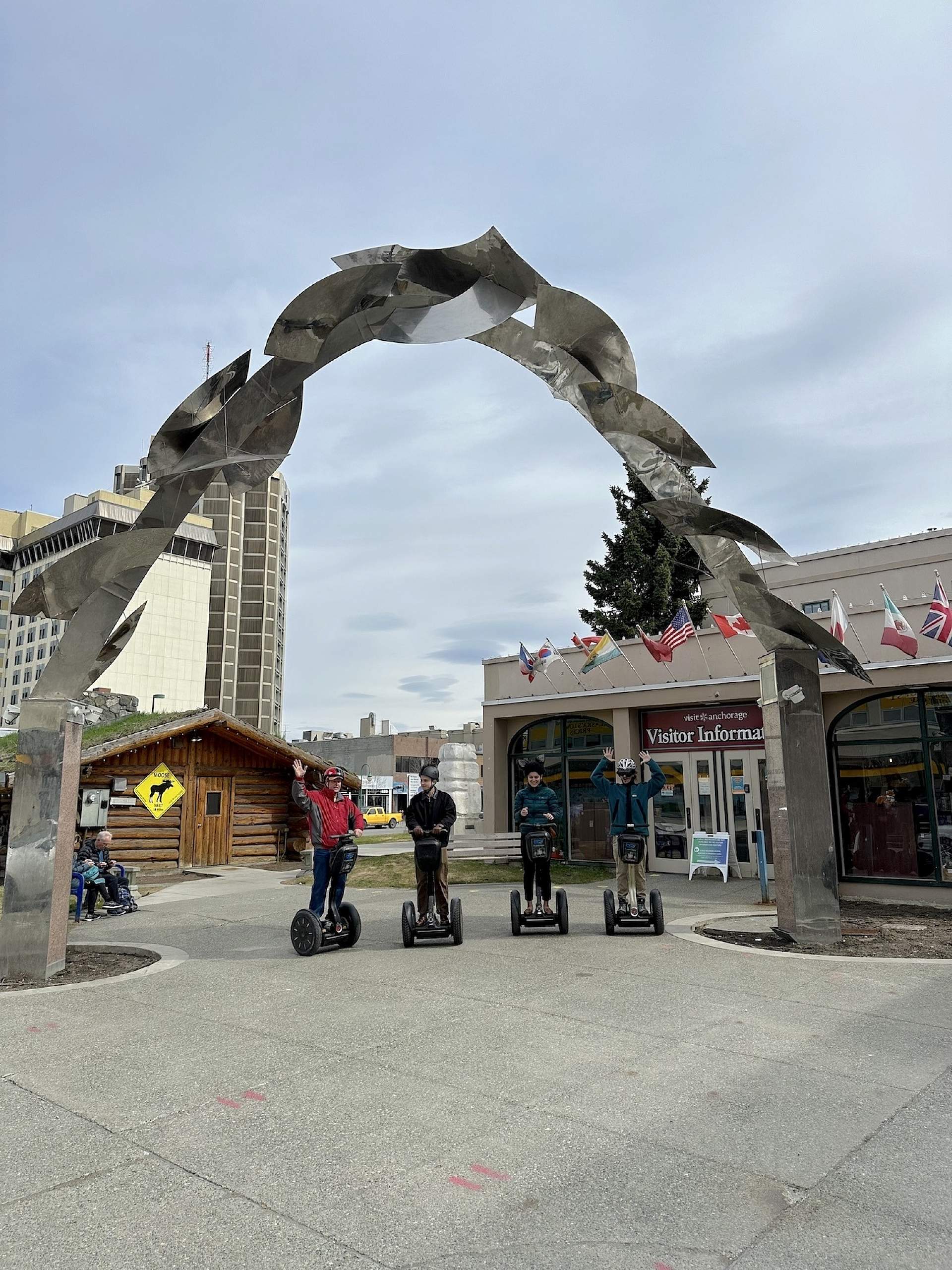 A Downtown Adventure
In the vibrant heart of downtown Anchorage, our group stood excitedly beneath a captivating metal arch sculpture. Positioned just in front of the visitor log cabin, our Segways exuded a sense of adventure and exploration, inviting passersby to embark on an urban journey of their own. Excited exclamations—"Look at that! It's so cool!" and "I've always wanted to try one of those!"—filled the air as we stopped to snap this photo.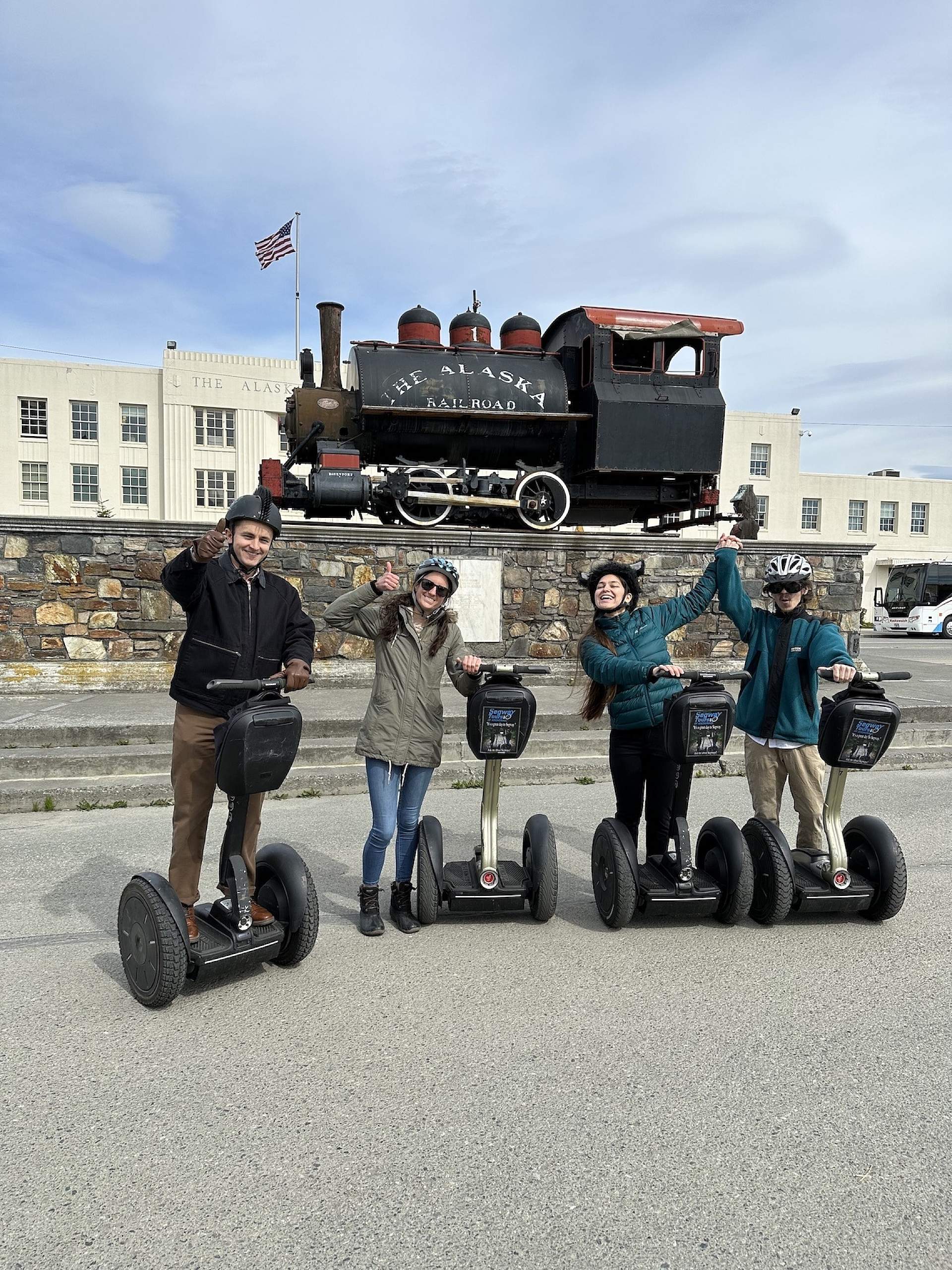 The End of an Adventure
Venturing through Alaska on Segways provided unmatched mobility, an intimate connection with our surroundings, enhanced sightseeing opportunities, and, most importantly, a fun and memorable adventure.
Our group of adventurous souls gathered in front of the iconic Alaska Railroad Depot, marking the end of our thrilling tour. With the famous depot as our backdrop, we celebrated the beauty of this renowned landmark while reminiscing about the memories we created together.
How to Book a Tour
Experience the thrill of exploring Anchorage on a Segway tour—an exhilarating adventure that will leave you smiling. Whether you're with your family or seeking a memorable solo experience, this activity offers something for everyone. People ages 12 and up can embark on a 1.5-hour guided Segway tour through the vibrant streets of Anchorage, taking in the city's sights, sounds, and attractions. Choose from the Downtown Anchorage Adventure Tour, Great Alaskan Earthquake Tour, or the Great Alaska Aviation History Tour. Want a private tour instead? You can upgrade your package! Don't miss out on this fantastic opportunity to experience Anchorage like never before!