Photo Credit: Carl Johnson
Birding and Exploring in Cordova, Alaska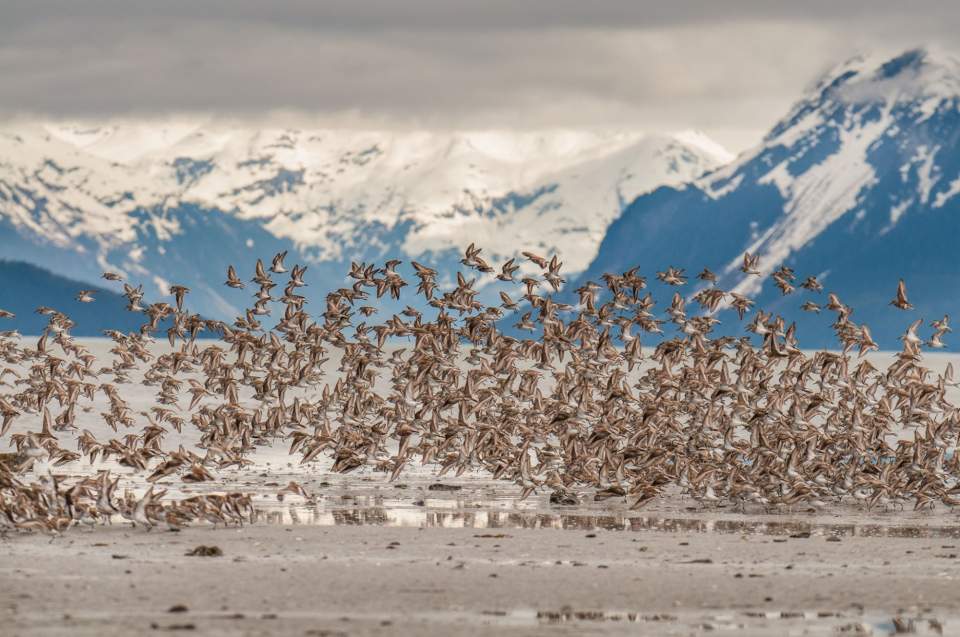 When people think of Cordova, Alaska, they usually think of the famous Copper River Sockeye Salmon fishery at the heart of this Prince William Sound community. But for me, Cordova has always been about birds. As an outdoor and nature photographer based in Anchorage, I always visit Cordova in the spring around the time of the Copper River Shorebird Festival.
My preferred way to get here is via the Alaska State Ferry. The seven-hour ferry ride from Whittier doesn't seem to take long when I'm watching and photographing the stunning scenery along the coast, decorated with glaciers and rugged peaks. The extensive coast line of Prince William Sound provides countless opportunities to see marine mammals like sea otters or whales and seabirds. While it's easy to catch a 50-minute flight to Cordova from Anchorage, taking the ferry also allows me to bring my own vehicle. Car rentals in Cordova can run around $90 per day and are scarce.
In early May, the sprawling Copper River Delta is thawing and coming alive as birds from all over the world pass through on their northward migration. I enjoy staying out at the far end of town at the Orca Adventure Lodge; it's quiet but not far from town. Around here, nothing's really far from town.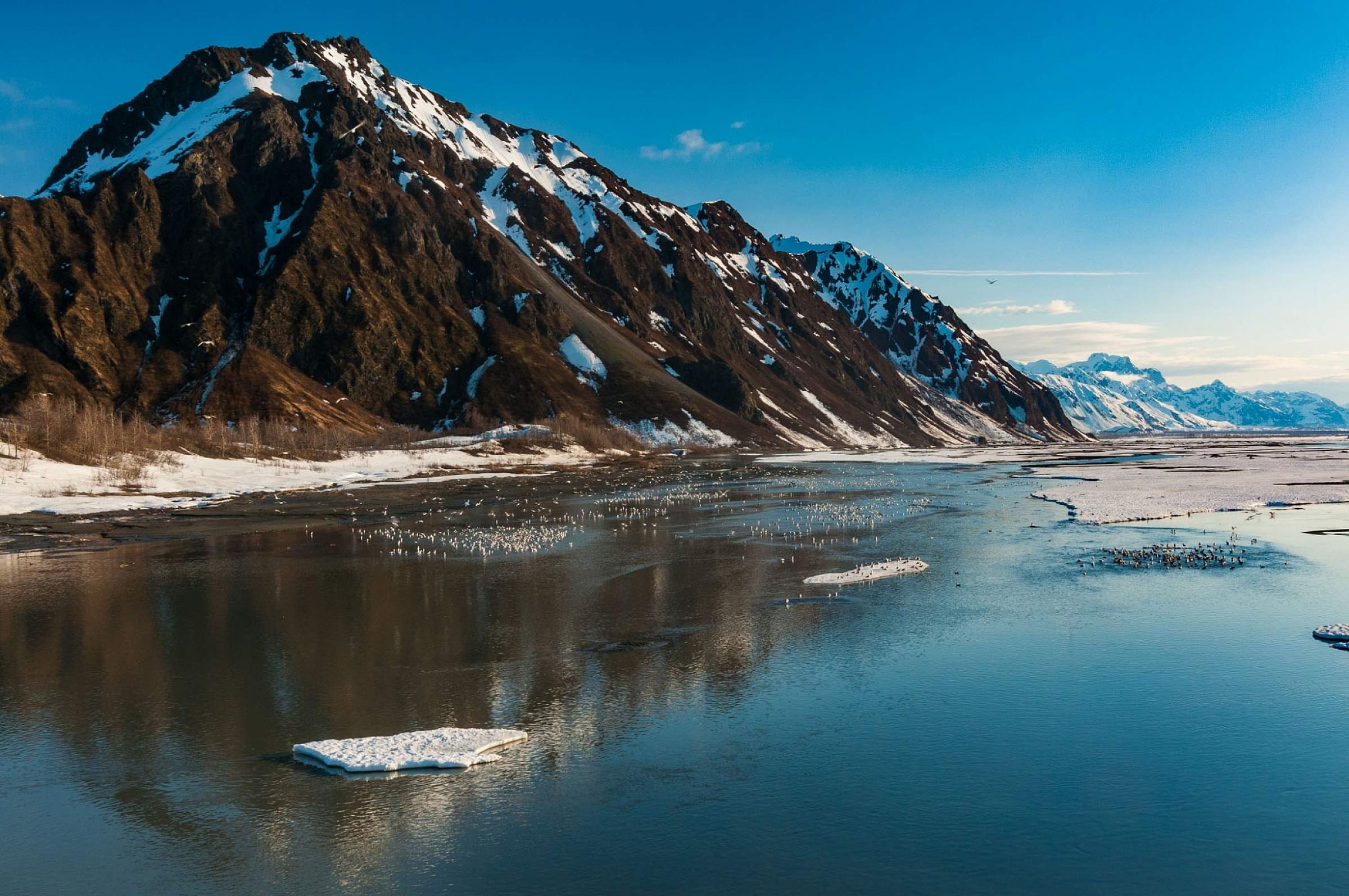 Mornings on the Road
I prefer to start my day before sunrise. Heading out on the Copper River Highway, there's always a serene calm on the land. I almost never see anyone else out that early. Sometimes there's a mist is rising off of ponds and wetlands. I see moose browsing on a willow in the distance and frequent flyovers of swans, ducks, and geese. I always take a slight detour from the highway to walk the boardwalk and visit the bird blinds setup at the Alaganik Slough. It's a great place to sit, watch, and enjoy the near-constant chorus of birds.
One morning, I caught some movement out of the corner of my right eye. I stopped, backed up the car, and saw a bald eagle sitting on a stump in a channel of the Copper River, eating a hooligan (eulachon). I pulled over and took out a camera with a 500mm lens to watch and wait. The eagle would watch for movement in the water, hop off, grab a hooligan, and return to the stump to feed. He did this over and over again. It gave me the best photo I've ever taken of an eagle.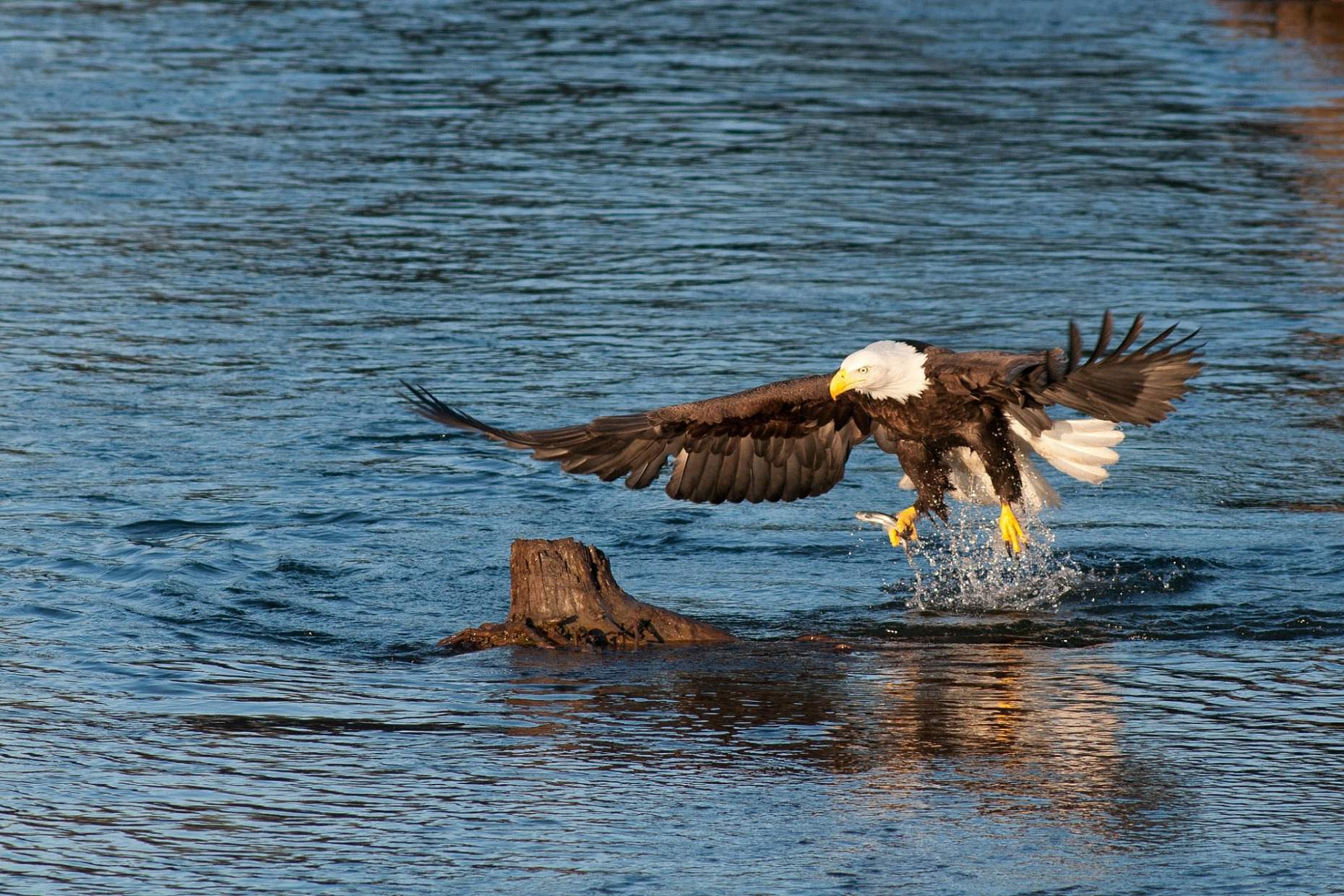 Unfortunately, the 49.5-mile highway is closed at mile 36, but when it was still open, it was a treat to journey all the way to the end. Bridges spanning the Copper River gave a glimpse of the expansive size of the delta and the diversity of wildlife it supported. Near the end, you could visit the Child's Glacier and watch a large tidewater glacier calve into the Copper River, just a short walk away from a parking area. The glacier is so close that a large calving event could send a wave to where you were watching.
Exploring the Town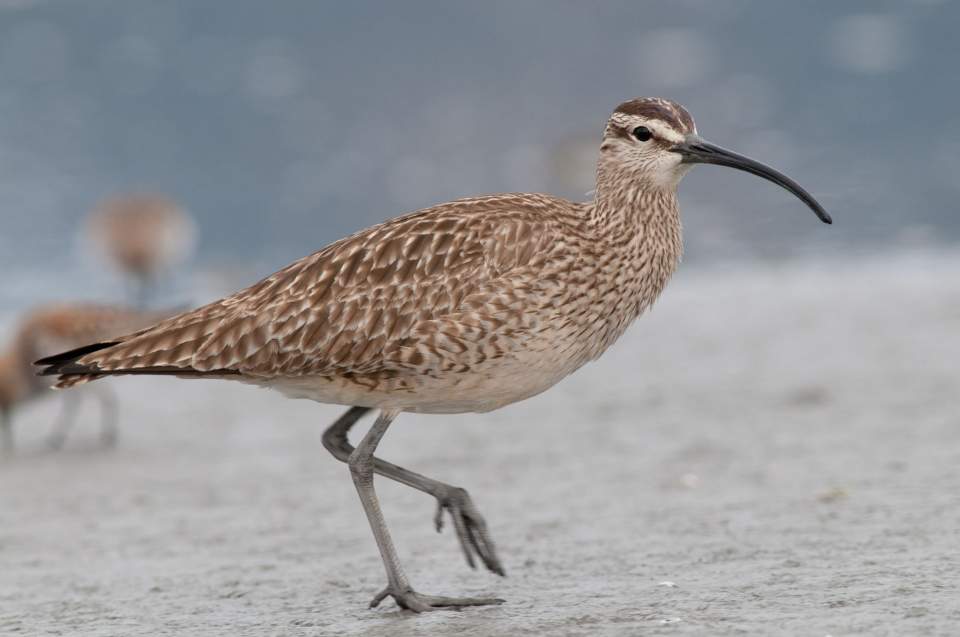 After a day of exploring out on the Copper River Delta, I enjoy returning back to Cordova to experience what the town has to offer. One of my early discoveries was Baja Taco, which used to operate out of a school bus, but became so popular ite xpanded, building over and around the old bus that still serves as the kitchen. After a delicious Tex-Mex lunch, I like walking around the main street of Cordova, exploring things like the Cordova Historical Museum, with its impressive collection of nautical and mariner-related artifacts. The last time I was there, I was pleasantly surprised to discover marvelous small bookstore, Orca Books. Unfortunately, it's now permanently closed—a good lesson that you should explore as much as you can when you visit a place.

In the evenings, I enjoy spending my time at Hartney Bay—great for looking for shorebirds. Red knots, whimbrels, Western sandpipers, dunlins, and American golden plovers skitter about, hopping or flying from one place to the next in search of food. It's an impressive gathering. Even if you're not a birder, it's hard to avoid being awed by the experience.