Photo Credit: Major Marine Kenai Fjords Cruise
What To Do With Visiting Friends & Family?
Alaska is exotic. It's wild. Off grid. With mind-boggling vistas and outdoor adventures in every direction. We basically live in a dream destination that brings thousands of visitors every year, many on their once-in-a-lifetime bucket-list journey .
So if you have a home here—especially in the state's travel hub of Anchorage—you are almost guaranteed houseguests. Family, friends (even friends of friends!) will all eventually arrive on your doorstep, eager and excited to explore America's biggest state. And they might naturally see you as their personal Alaska Travel Guru.
"Where should we go?" they will ask you. "What should we do first?"
We can help! Here are some answers, including great activities that your guests can do on their own for a day.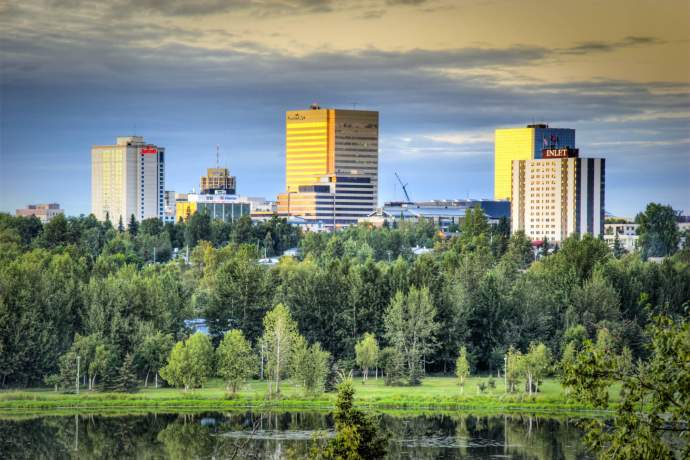 01
Take a Day Drive Around Anchorage
As residents, we sometimes forget that Anchorage has a front-row perch on extraordinary regional geography, not to mention a number of more intimate sights, both historical and natural. To give your guests a taste of our urban wildness, take your guests on a two-to-three hour driving tour of Alaska's only real city.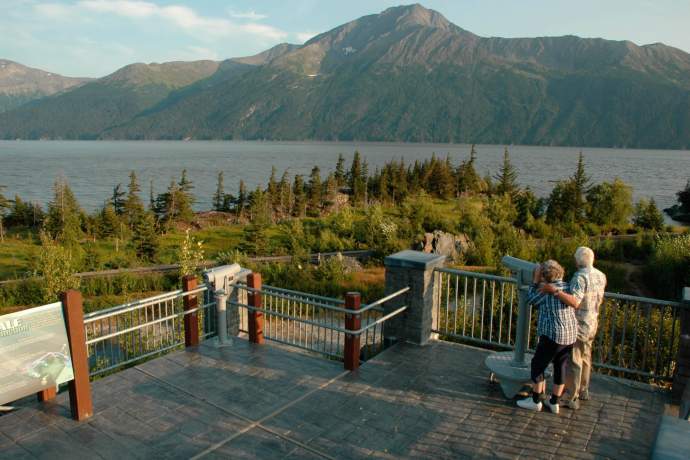 02
Drive Down Turnagain Arm
Go south on the Seward Highway all the way Portage Valley and back. This excursion along one of the state's most scenic fiords packs just everything Alaska has to offer into a single 55-mile stretch. The Arm features one of the largest tidal ranges in the world (with frequent bore tides!) and a good chance to spy endangered beluga whales. The sheer mountains offer a half dozen trailheads for exploration, plus glimpses of Dall sheep and other wildlife. Several overlooks let you get close to the roiling current. Take side trips into the resort town of Girdwood, visit one of two historic mines or peruse a fascinating natural history visitor center in Portage Valley. If you have an extra two hours, go through the Anton Anderson Memorial Tunnel to the port of Whittier on the shore of Prince William Sound.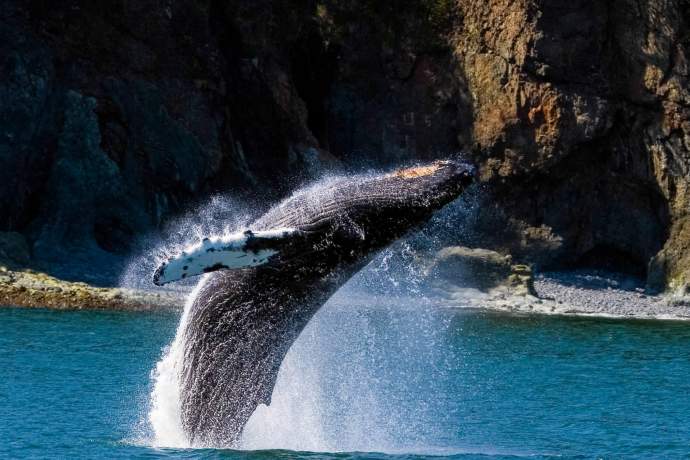 03
Take a Day Cruise to See Glaciers & Wildlife
Joining a marine cruise is best way to see glaciers, coastal mountain scenery, and Alaska's sea life in a single day trip. Whittier—about 60 miles from Anchorage on the other side of three-mile-long tunnel—features several tour operators that specialize in up-close viewing of tidewater glaciers of Prince William Sound. Watch pinnacles of blue ice crash into the sea at the head of Blackstone Bay or up Harriman Fiord after only a few hours of travel from the doorstep. Seward—120 miles south—nestles at the head of Resurrection Bay with immediate access to the rich ecosystem of the Gulf of Alaska. Many tour services and boats offer trips into the outer bay and beyond, where your guests might spy humpback, killer and gray whales, sea otters and harbor seals, sea birds of all kinds and mountain goats perched on spectacular headlands.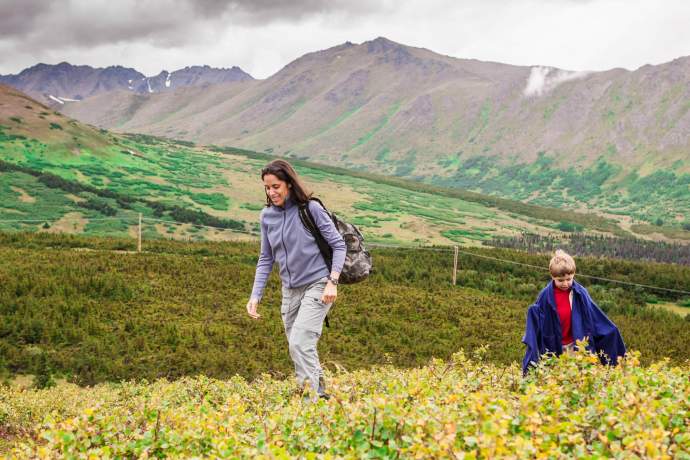 04
Take a Hike
Anchorage is a hiker's paradise, with hundreds of miles of trails through forests, along salmon streams and into the alpine tundra. If you don't have a particular hike in mind, driving to Glen Alps in Chugach State Park is a great choice. Not only do you get to enjoy one of the best views in the world (see the Anchorage driving tour above!), but you have real choice among several destinations. An easy and flat route suitable for just about everybody leads to the power line corridor with an overlook of upper Campbell Creek. More ambitious? A trail climbs right from the parking lot through the mountain hemlock to launch the 1,300-foot climb to Flattop Mountain, the most climbed mountain in the state. You can do as much, or as little of the mountain as you want. Other great day hikes only a half-hour include the Turnagain Arm Trail and the bluff in Kincaid Park.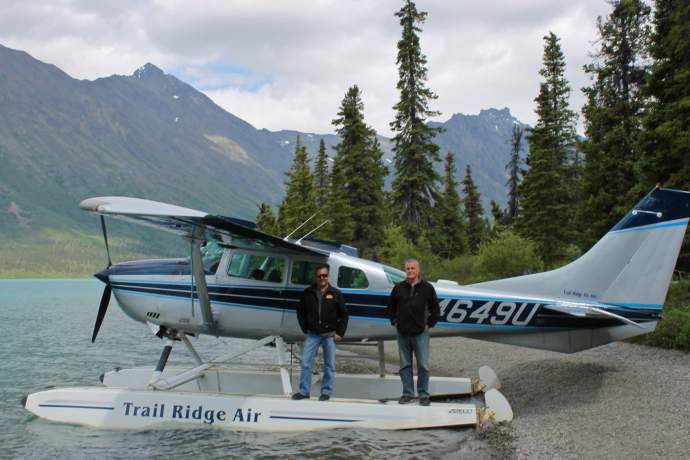 05
Go Flightseeing
While a higher price tag than other tours, one of the greatest ways to see Alaska is from above. Have you lived here and never gone flightseeing? Here is your excuse—join them. There are dozens of reputable flying services based at Merrill Field or the Lake Hood Seaplane Base. (Here is starter list to check out.) Don't assume that you will simply view the Anchorage Bowl from the air. There's an unexpected realm of stunning geography literally minutes from takeoff. A rugged, glacier-bound backcountry yawns just over the top of the Chugach Mountains, with trips over the Knik Glacier and the vast ice fields beyond. Other flightseeing options focus on bear viewing, Denali or Spurr volcano, remote lakes and ocean fiords.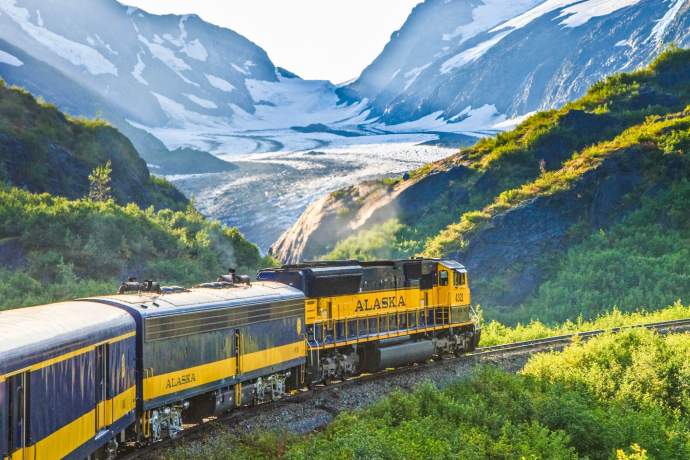 06
Ride the Train
Anchorage is the hub for the Alaska Railroad, with sightseeing trips heading south toward Prince William Sound or Seward and north toward Denali National Park or Fairbanks. The quickest and most popular might be on the Glacier Discovery Train. It leads south on one of the most scenic railway trips in the world—along Turnagain Arm and through the heart of the Kenai Mountains away from the highway system. Among several options, you can exit at the Spencer Glacier Whistle Stop and spend part of the day paddling and hiking and exploring near a glacier face and a lake filled with icebergs. Another great option that saves a bit of cash: send your guests on a one-way, all-day trip to Seward and then pick them up at the other end. (A great excuse for your own road trip.)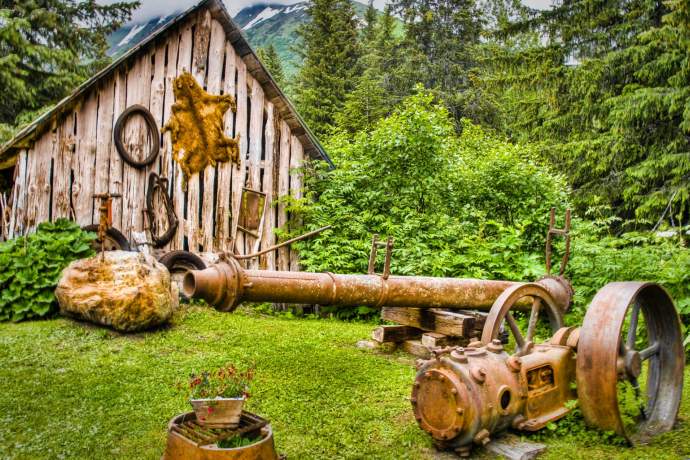 07
Experience Alaska's Mining Past
The modern history of Southcentral Alaska really launched with Gold Rush, especially after the less-well-known strikes along Turnagain Arm in the communities of Sunrise (now gone), Hope and Girdwood. Incredible collections of relics and equipment, plus buildings that date from the late 19th and early 20th centuries, can be seen only a few hours from Anchorage. Check out Crow Creek Mine in Girdwood, where it's possible to pan for gold in a stream that still produces significant color. The village of Hope, on the other side of Turnagain Arm, still has the atmosphere and feel of an old-time Alaskan settlement, plus an excellent mining museum with artifacts and displays. The Independence Mine State Historical Park in Hatcher Pass north of Anchorage offers a glimpse of one of the region's biggest gold producers, a virtual ghost town of restored and stabilized buildings in the alpine tundra.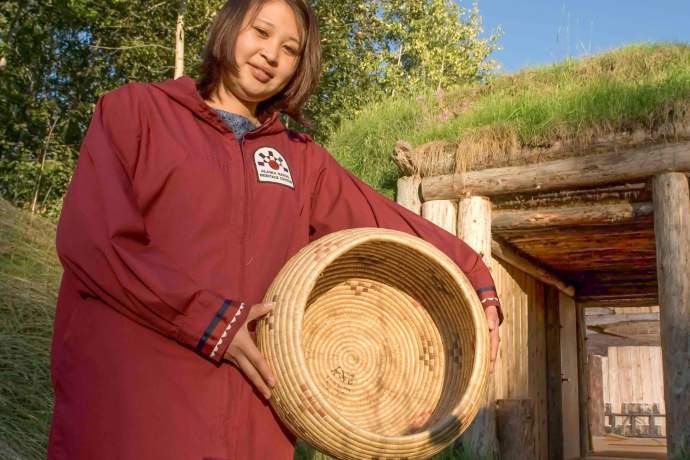 08
Discover Alaska's History & Culture
The Anchorage Museum has undergone a transformation and expansion over the past decade and now curates permanent collections about Alaska history and culture alongside fascinating art that's been inspired by life in the Far North. There is a planetarium with hourly shows in 3-D and surround sound, and a Discovery Center for kids (of all ages) to experiment and interact with technology. The museum's sheer variety will surprise you and your guests—if you haven't been there in a while, use this as an excuse to get caught up! Another venue that opens a window on Far North culture, history and art is the Alaska Native Heritage Center. Visitors stroll through the grounds and experience first hand artists and storytellers from the state's 11 major cultural traditions. The center is remarkable for the opportunity to interact with Native Alaskans through song, dance, storytelling, demonstrations and games.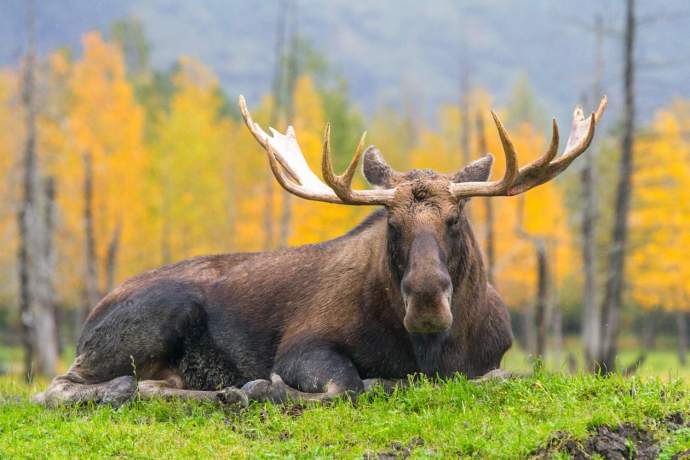 09
Visit Alaska Wildlife Up Close
Though it was founded around (the much missed) Annabelle the Elephant, the Alaska Zoo grew on a tradition of rescuing orphaned or injured Alaska wildlife. It now features scores of Alaskan, Arctic and sub-Arctic species, many living in natural compounds, from Dall sheep to bald eagles to the Amur tiger and Himalayan snow leopard. The zoo is also probably the safest way to get acquainted with Alaska's iconic moose as well as the state's three bruins—black, brown and polar bears. Out of town, by Portage near the head of Turnagain Arm, is the open air Alaska Wildlife Conservation Center. This 200-acre sanctuary features driving loops with views of bears, moose, lynx and other animals in natural settings. For a marine aquarium with diving birds, fish and iconic mammals like sea lions and seals, visit the Alaska Sealife Center in Seward. One fabulous way to spend a very full day might be to visit the Sealife center in the morning, then take a boat cruise in the afternoon to spy some of the same animals in the wild.