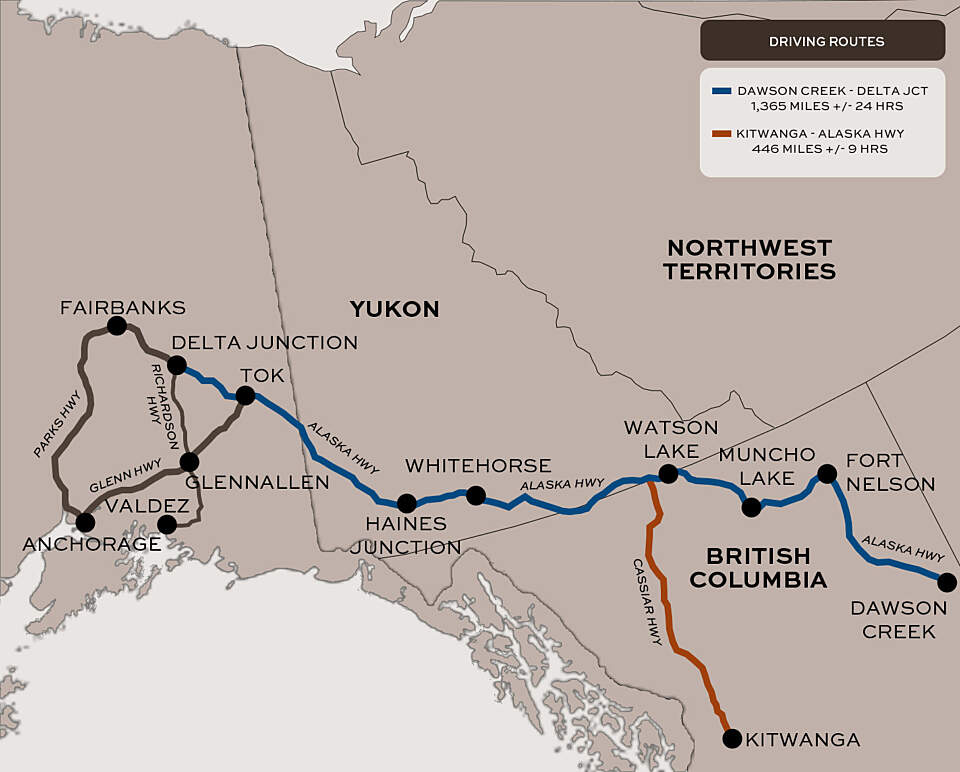 Can you drive to Alaska? Yes, you can! While flying or taking a ferry/cruise are popular options for getting to Alaska, some people prefer the freedom and flexibility of driving.
Main Routes through Canada
When driving from the contiguous United States to Canada, you can choose from over 100 border crossings (there are 13 in Washington alone!). Once in Canada, you'll connect with one of the following routes:
Alaska Highway. The most popular route, the Alcan Highway stretches across 1,387 miles (2,232 kilometers) from Dawson Creek, British Columbia, to Delta Junction, Alaska. The pros of this route include more services, and a wider range of attractions. Highlights include Liard River Hot Springs and Muncho Lake.

Cassiar Highway. The Cassiar Highway (Highway 37) runs about 450 miles (724 kilometers) from the Kitwanga Junction along the Yellowhead Highway to Junction 37 where it meets the Alaska Highway just 13 miles west of Watson Lake, YT. There's generally less traffic along this route. Highlights include Bear Glacier (as a side trip to Stewart, BC and Hyder, AK on 37A), Jade City, and the Spatsizi Plateau Wilderness Provincial Park. The cons of this route is that there are fewer services than the Alaska Highway. Stop for gas when it's available, and take advantage of local eateries when you see them. Or, pack your own food.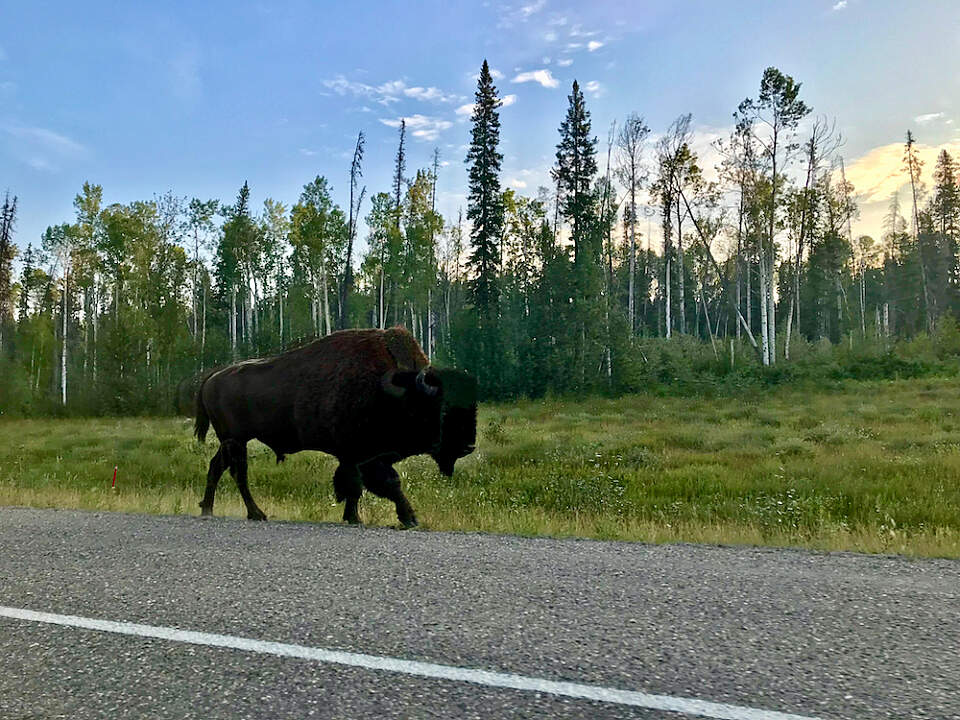 The Best Time to Drive to Alaska
The ideal time to drive to Alaska is during the summer season from late May to mid-September. You'll experience milder weather, longer daylight hours, and better road conditions. Outside of this window, campgrounds are closed and many of the hotels and lodges close in winter as well.
Services, Road Conditions & Resources
When driving to Alaska, it's important to plan your journey. On both the Alaska Highway and Cassiar Highway, you'll find hotels, motels, campgrounds, gas stations, and grocery stores, but they can be quite spread out. It's advisable to carry extra supplies, including food, water, and emergency essentials.
The Milepost provides detailed logs for each route so you can plan your stops in advance. And 511 Yukon and DriveBC are great resources for real-time road conditions. There are also Facebook groups where travelers share stories from recent trips or ask questions about upcoming drives. Our Alaska Map is a great resource for things to see and do once you arrive.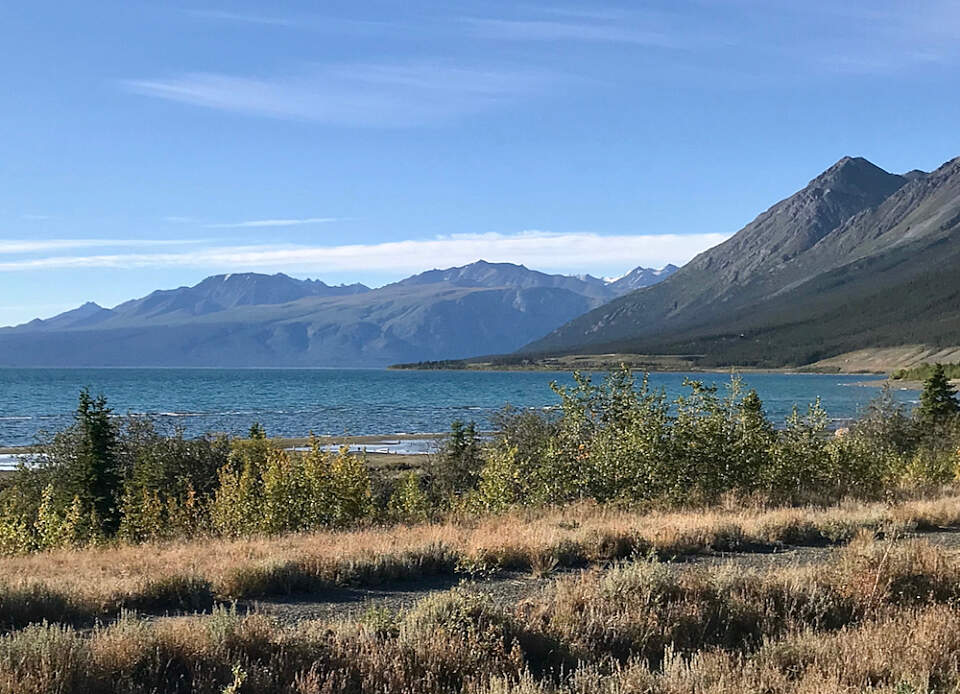 Duration of the Drive
Most people take from 5 to 7 days to make the drive through Canada, depending on the pace you set and the time you allocate for sightseeing and rest.

Why Drive to Alaska?
Driving to Alaska offers a unique and immersive experience that flying or taking a ferry/cruise might not provide. Here are a few reasons why you might consider driving:

Flexibility and freedom. Driving allows you to set your own pace and explore less-visited areas.

Scenic beauty. Both the Alaska Highway and Cassiar Highway offer breathtaking scenery and the opportunity to see wildlife. It's not uncommon to see black and brown bears, bison, fox, and more.

Cost savings. Driving to Alaska can be a more cost-effective option for a longer trip by lowering your accommodation costs if you camp or stay in budget-friendly motels.
Other Tips