3 Days in Seward & Kenai Fjords National Park
Season
Mid-May through mid-September
Transportation
Why This Trip?
Rent a car or hop the Alaska Railroad for this quick trip south of Anchorage to the bustling town of Seward. The beauty of the scenic route will be outdone by the natural wonders you'll experience while there. Seward offers several different ways to explore Kenai Fjords National Park—truly one of Alaska's must-sees!
We always recommend two nights in Seward, especially if you're driving. Two nights allows you to settle in, not feel rushed, and gives you time to see the best of what Seward has to offer -- both on the water and on land.

If you decide to ride The Alaska Railroad, don't worry about needing a car. Most tour operators offer a shuttle, and if you book a hotel in town, you can take the local town shuttle, or walk. It's pedestrian friendly.
From Anchorage, it's a 2.5-hour drive, or 4-hour train ride south to this quaint seaside town. Explore the shops and galleries, but be sure to make time for a visit to the Alaska SeaLife Center—an aquarium and research facility where you can get an up-close view of Alaska's unique marine creatures, like Stellar sea lions and harbor seals, as well as birds like puffins. To round out your late afternoon, go for a dogsled ride. Visit the home of an Iditarod musher for a ride on a wheeled cart through the forest. Or, take a helicopter to a glacier and mush across the snow!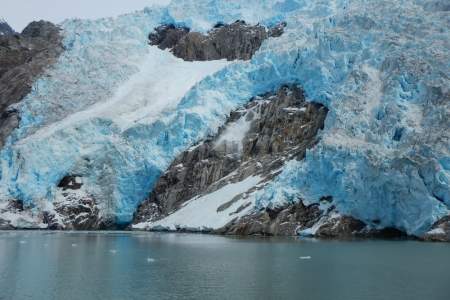 Jaw-droppingly beautiful, Kenai Fjords National Park plays host to some of the state's most spectacular fjords and glaciers. And several great tour operators offer half- or full-day cruises that take you out to witness their majesty and experience the thrill of a calving glacier. You'll also be on the look out for willdife like whales and sea otters—this time in real life!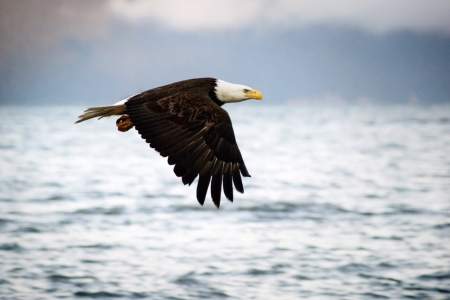 Wake up early and get out on the water on a guided sea kayak trip. The morning is great because generally the water is calmer. Seward also offers a unique opportunity to walk right up to the face of a glacier! After your kayak trip as your heading out of town, stop at Exit Glacier. It's just a 10- to 15-minute drive from town and a 20-minute walk brings you right up to the mountain of blue ice, where you can listen to it crackle. If viewing isn't enough, there are local companies who can take you on a guided hike up the trail, or, take you out onto the ice for a glacier trek! After that, make the scenic drive or ride the train back to Anchorage.