Prince William Sound & Copper Basin Winter Activities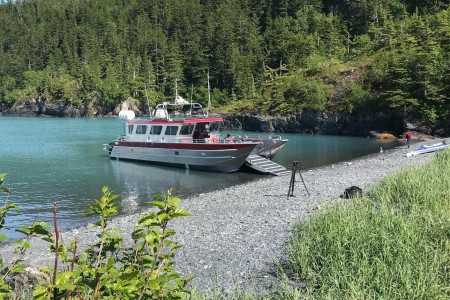 Season: Year Round $175+ 3.5 to 9 hrs
Lazy Otter offers clas­sic tours, but this is a water taxi, so they'll also take you any­where you want to go with­in Price William Sound — or just cus­tomize a tour to what­ev­er you want to see. Maybe that's glac­i­ers, or whales, — or maybe it's qui­et time on a seclud­ed beach. Lazy Otter can also help facil­i­tate tak­ing you and your fam­i­ly on a camp­ing trip. You're not held to any strict sched­ule, either: if, on a day tour, you can spend more time in one ...more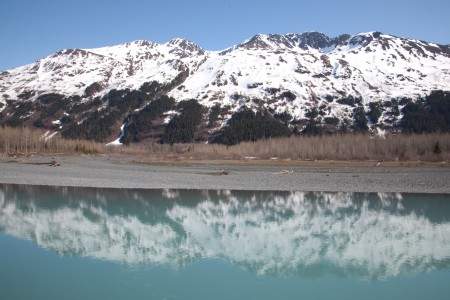 Deep enough to sub­merge an 80-sto­ry build­ing, the lake was carved out over thou­sands of years of glacial advances. While Salmon make their way into the lake, you may not see them due to the immense deposits of glacial silt. The silt also pro­tects them from preda­tors such as birds and larg­er fish. How­ev­er, they even­tu­al­ly make their way to clear­er waters. Look for dense blue ice­bergs from Portage Glac­i­er blown to shore. For an oth­er­world­ly encounter with a famous glac­i­er you can't eas­i­ly approach or even glimpse dur­ing sum­mer, lead the fam­i­ly across frozen Portage Lake to a fan­tas­tic wall of jum­bled, blue ice. Once the lake sur­face has frozen sol­id, peo­ple flock across on foot, ice skates, skis and bikes. 50 miles from Anchorage. The Lodge is open no mat­ter what time of the year you are vis­it­ing Valdez.