Photo Credit: Northern Alaska Tour Company
Witness the vast wilderness north of the Arctic Circle and the fascinating cultures who call this region home by adding an Arctic tour to your itinerary.
Fairbanks, sometimes referred to as a gateway to the Arctic, is an ideal spot to embark on a tour. It is less expensive to take a fly-in tour from Fairbanks than it is from Anchorage and you have the option to take a driving tour for a fraction of the cost of a fly-in trip. One company even offers car rentals, so you can explore the Arctic independently.
In addition to experiencing Native Culture and enjoying the tundra landscape, a tour above the Arctic Circle makes it possible to visitors to see wildlife such as migrating caribou or polar bears.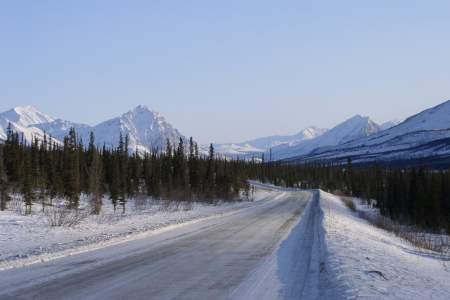 Season: Year Round $149+
The folks at Arc­tic Out­fit­ters are trav­el spe­cial­ists, and they'll work hard to help you plan a trip to fit your needs. Arc­tic Out­fit­ters rents reli­able, sta­ble vehi­cles that are spe­cial­ly equipped for remote travel.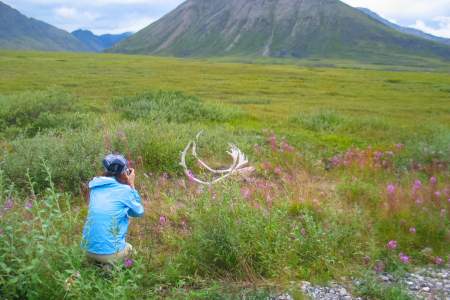 Season: May - September $199+ Half Day to Multi-Day Excursions
North­ern Alas­ka Tour Com­pa­ny offers sev­er­al tours that trans­port vis­i­tors to the Arc­tic Cir­cle. You can fly, dri­ve, or do a com­bi­na­tion of the two, depend­ing on your trav­el pref­er­ence and how much time you have. The most pop­u­lar tour is the fly-and-dri­ve excur­sion, which gives you incred­i­ble views from the air and a tour of the town of Cold­foot, fol­lowed by a dri­ve back to Fairbanks.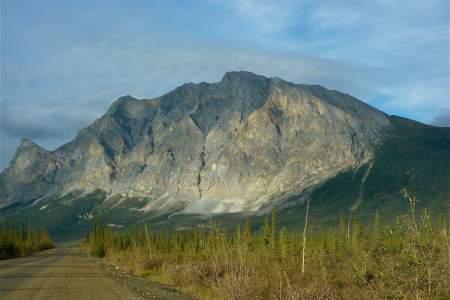 Season: May 15 to Sep 15 $489 4 hrs
Fly from Fair­banks and trav­el 80 miles above the across the Arc­tic Cir­cle on a scenic and his­toric adven­ture. Depart­ing in the evening, you'll pass over the stark ter­rain of north­ern Alas­ka and land at the Athabas­can vil­lage of Fort Yukon. Then, with your guide, you'll spend an hour learn­ing all about this fas­ci­nat­ing area — the his­to­ry, how peo­ple take care of them­selves in a pun­ish­ing envi­ron­ment, and some of the char­ac­ters who have called this ...more