Photo Credit: Copper River Watershed
1. Copper Center Visitor Center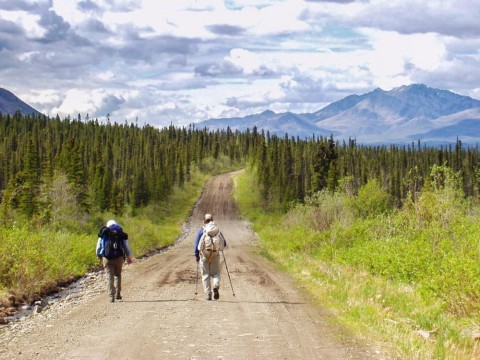 Get some insight into the massive Wrangell-St. Elias National Park at its Visitor Center. Explore the bookstore and theater, then stop in next door at the Ahtna Cultural Center for some insight into the Alaska Natives from this area. Finish your visit by walking one of the short hiking trails, like the half-mile loop that includes an overlook of the stunning Wrangell Mountains. You can even opt for a guided walk led by a park ranger.
2. Museums
Thanks to Russians and miners, the Copper River Valley area has had a very rich history. Get a unique look at the 19th century here by visiting the George Ashby Memorial Museum, which is set in rustic log cabins. Explore the past through exhibits of early gold and copper mining, as well as a treasure trove of Russian artifacts. Then check out the Copper Center Museum, which features more mementos from miners and other cool finds from Alaska's pioneer days.
3. Fishing & Rafting
This area plays host to some of the best fishing and rafting in the country, thanks to fast-running glacial-carved rivers, like the Klutina and Copper. Just book a trip and go! You can find fishing charters where you angle for famous (and delicious) Copper River salmon, as well as grayling and trout. And you can choose from rafting trips that range from mild to wild, with plenty of opportunities to spot wildlife along the way!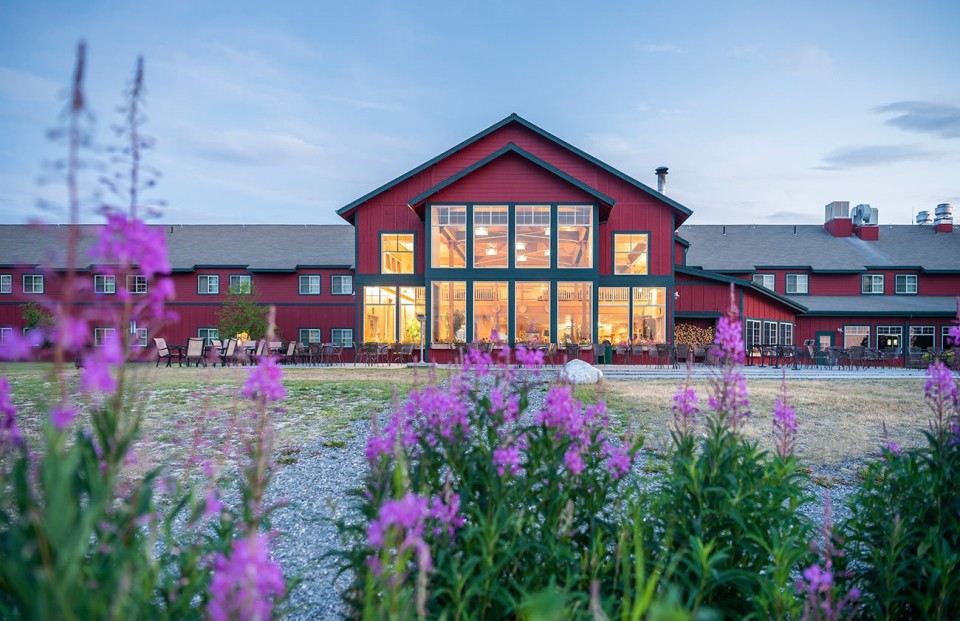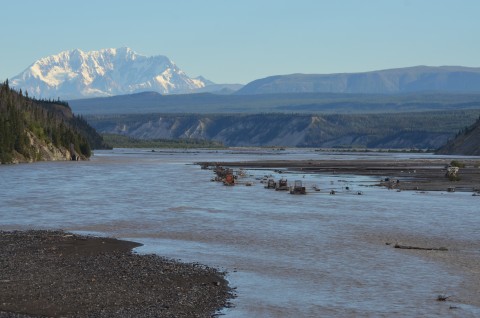 4. Stay a Few Days
Exploring America's largest national park could take a lifetime, so don't shortchange your time here! Make the 85-room Copper River Princess Wilderness Lodge your home base and you'll enjoy amazing mountain and valley views of mountains, as well as outstanding food. Interested in camping instead? Check out our list of RV parks and campgrounds.
5. Copper River Watershed
The watershed lies at the heart of the Copper River region is an absolutely spectacular area that's home to tons of salmon, fascinating history, and of course America's largest national park. Hiking, rafting, fishing, driving, flightseeing: Whatever your passion, you can indulge it here. Use our guide to the area to plan the ultimate trip!
Things to Do in Copper Center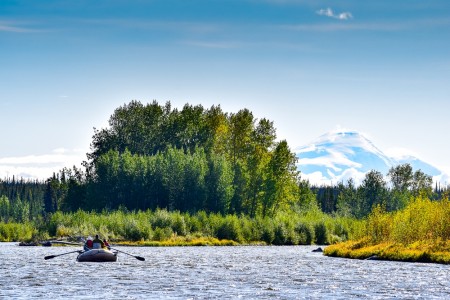 Season: May 15 to Sep 15 $125+ 3 hrs to Multi-Day
Explor­ing the rivers of Cop­per Cen­ter, around 4 hours from Anchor­age and right on the edge of gor­geous Wrangell-St. Elias Nation­al Park, brings oppor­tu­ni­ties for every­thing from mild floats to Class III and IV rapids. Since the Cop­per Riv­er Basin is a lit­tle more remote than oth­er areas, you'll be able to tru­ly appre­ci­ate the wilder­ness as you enjoy a relax­ing day on the water.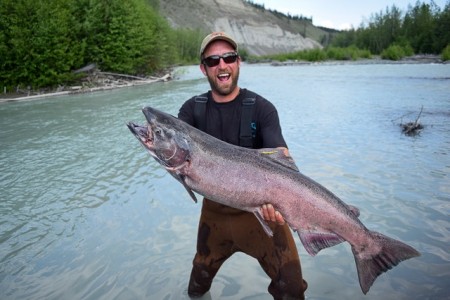 Season: May 15 to Sep 15 $225+ 4 hrs to Multi-Day
Expe­ri­ence a full- or half-day sport-fish­ing trip the way it was meant to be: with a relax­ing vis­it to an uncrowd­ed fish­ing hole. Depend­ing on the sea­son, you can try for kings, sock­eye, trout, or Arc­tic grayling, as you angle with fish­ing guides who know the ins and outs of these cold, glacial drainages. Difficulty: Easy
The muse­ums are housed in his­tor­i­cal cab­ins at the Cop­per Cen­ter Lodge. They con­tain ear­ly Russ­ian reli­gious arti­cles, Athabas­can bas­kets, tele­graph equip­ment, min­er­al dis­plays, cop­per and gold min­ing mem­o­ra­bil­ia and trap­ping arti­cles from the ear­ly-day Cop­per Val­ley. A short walk takes you to the Stam­ped­ers Cemetery. Difficulty: Easy
A pleas­ant trail sys­tem mean­ders through the for­est around the cam­pus of the Wrangel-St. Elias Vis­i­tor Cen­ter near Cop­per Cen­ter, offer­ing an intro­duc­tion to the local ecosys­tem as well as extra­or­di­nary views of three vol­ca­noes and the Cop­per Riv­er Valley. Difficulty: Easy
Fol­low in the foot­steps of the orig­i­nal prospec­tors and native Alaskan inhab­i­tants by going for a hike or moun­tain bike ride along the Kluti­na Riv­er. This trail cov­ers the 23 miles between Cop­per Cen­ter and Kluti­na Lake, which was part of the orig­i­nal prospect­ing trail from Valdez to the Cop­per Riv­er. The riv­er is fed by the mas­sive glac­i­ers of the Chugach Moun­tains to the south, and the beau­ti­ful turquoise col­or of the water indi­cates the… ...more