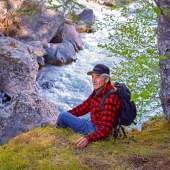 Michael McBride
Conservationist, author, poet, philosophy, global adventurer/explorer
Homer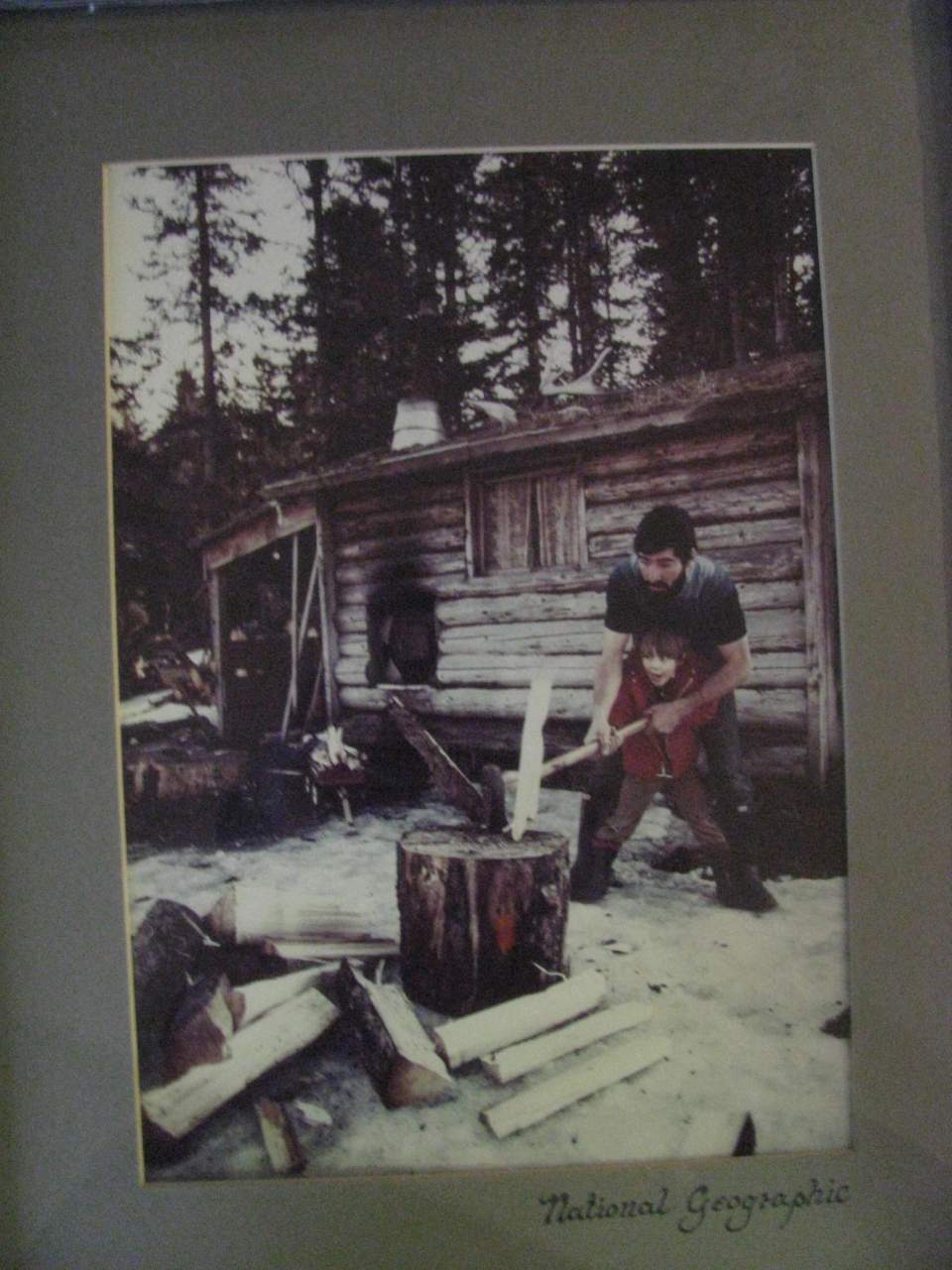 Michael McBride changed the tourism landscape in Alaska forever when he built Kachemak Bay Wilderness Lodge in the 1960s. Located in one of the richest marine estuaries on earth, it was one of Alaska's earliest eco-lodges.
Michael has given voice to Alaska through books, videos, and even a famed David vs. Goliath lawsuit that clawed Kachemak Bay from the clutches of the oil industry. Michael founded environmental organizations and educational institutions in Alaska and Africa, and has been lauded within the U.S. and beyond for his effectiveness in protecting our natural environment. His vast knowledge of Alaska's natural world, deep respect for nature, and compelling tales drawn from his world travels mesmerize those who are fortunate to spend time with him.
Giving back to the wilds is still his passion. As Michael says, it's "the lead in my pencil." With that pencil, he's made an indelible mark.
Q. What makes Alaska special for you?
The roadless, trackless wilderness, and the opportunity that wild places have always offered to those willing to make the associated sacrifices.
We were willing to accept a lower standard of living in trade for a higher quality of life. There is great joy in sharing wild places with others, a joy that gives meaning and reward to life's efforts.
Q. What are your favorite places and/or experiences in Alaska? What do you remember most about them? What have you learned from them?
There are scores of favorite places, each one etched on my heart and mind. In more than 50 years of flying in Alaska, I was always looking for the perfect place.
When I saw Loonsong Lake, just a 15-minute floatplane ride from Homer, I thought, "Eureka, I found it!!"
Loonsong Lake Lodge is my small mountain hideaway. I take only a few sets of guests here each year. It is the cradle of my vagrant dreams, an embracing refuge of a kind, deep spiritual power that only pure wilderness can give.
It is a place of introversion and reassessment of what life is all about. One emerges refreshed, renewed, revitalized. Indeed, reborn.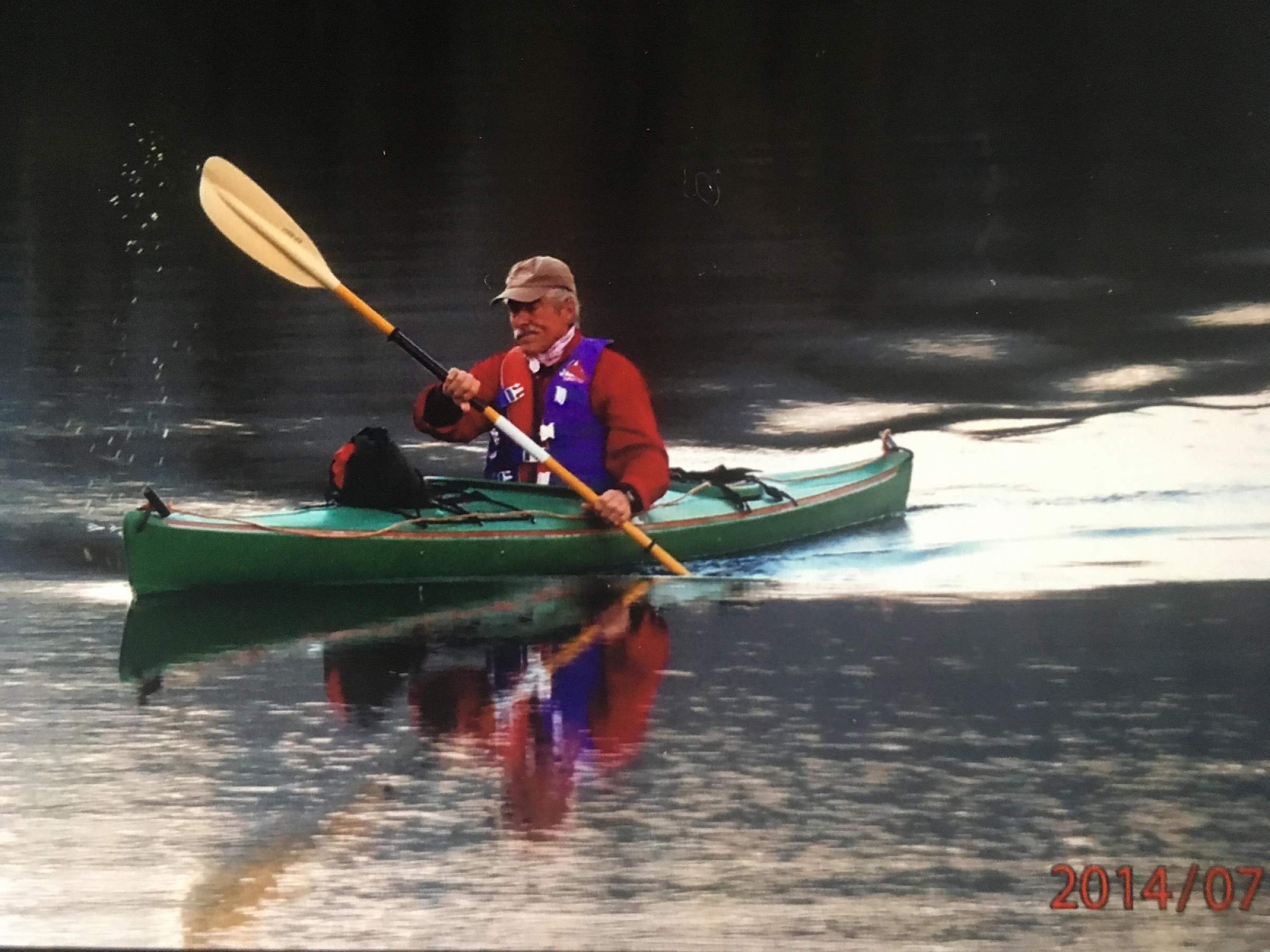 Q. Tell us a favorite story from an Alaska trip.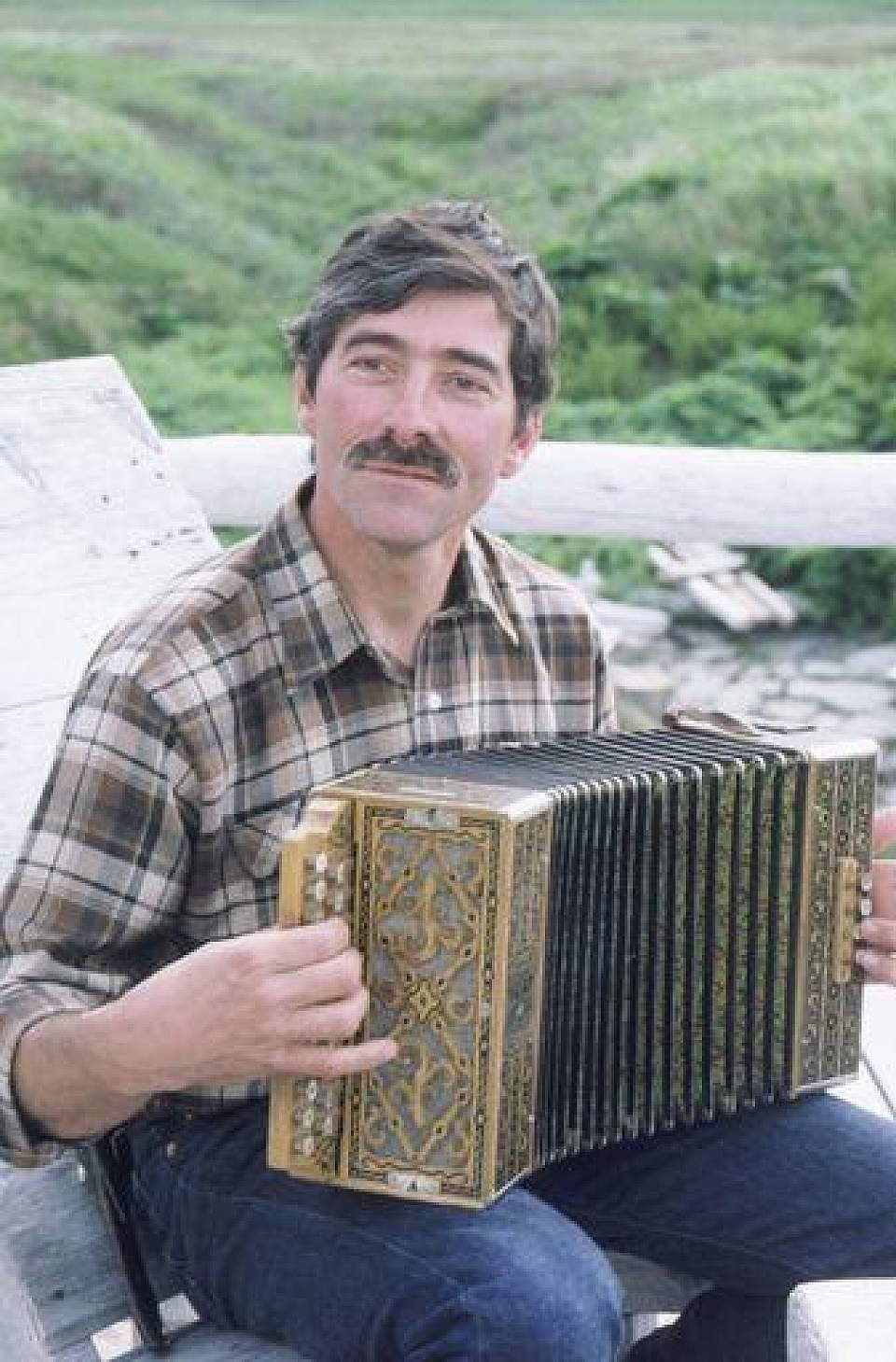 Only a handful of people alive know the story of Apanvugpuk, a Yup'ik hero and Alexander-like warrior who lived and died in the Cape Newenham area of far west Alaska. His story was gifted to me by an anthropologist, and I've never met anyone else who knows it.
My deep admiration and affection for the first nations of Alaska, the rightful owners of this land, propelled my pilgrimage to his gravesite. Before we say anything about who we are or what we do, we need to be ready and willing to honor the people who have survived and prospered here for thousands of years.
My journey to Apanvugpuk's grave took no small amount of effort. I had to file a permit to enter the refuge, fly out with a float plane and hike to the site. It is marked by a small pile of stones, a forlorn spot atop a cliff overlooking the Bering Sea.
To my surprise, I found a 10 x 12 plywood shack nearby, occupied by two ladies in uniforms. They were required to be there because I was coming. This was an area with millions of acres and we were the only four people to visit that year.
That's part of the excitement of Alaska today: there are still places so vast and amazing where very few venture.
Q. How does the Alaskan wilderness make you feel?
Poets and troubadours have tried to capture wilderness in words. It all comes down to how it makes the individual feel, and that is different for each of us. The wilderness gives me a deep and abiding inner peace. For me, the author/poet Robert Service describes that majestic feeling best in "The Spell of the Yukon."
"The summer—no sweeter was ever; the sunshiny woods all athrill, the grayling aleap in the river, the bighorn asleep on the hill...There's a land where the mountains are nameless, and the rivers all run God knows where."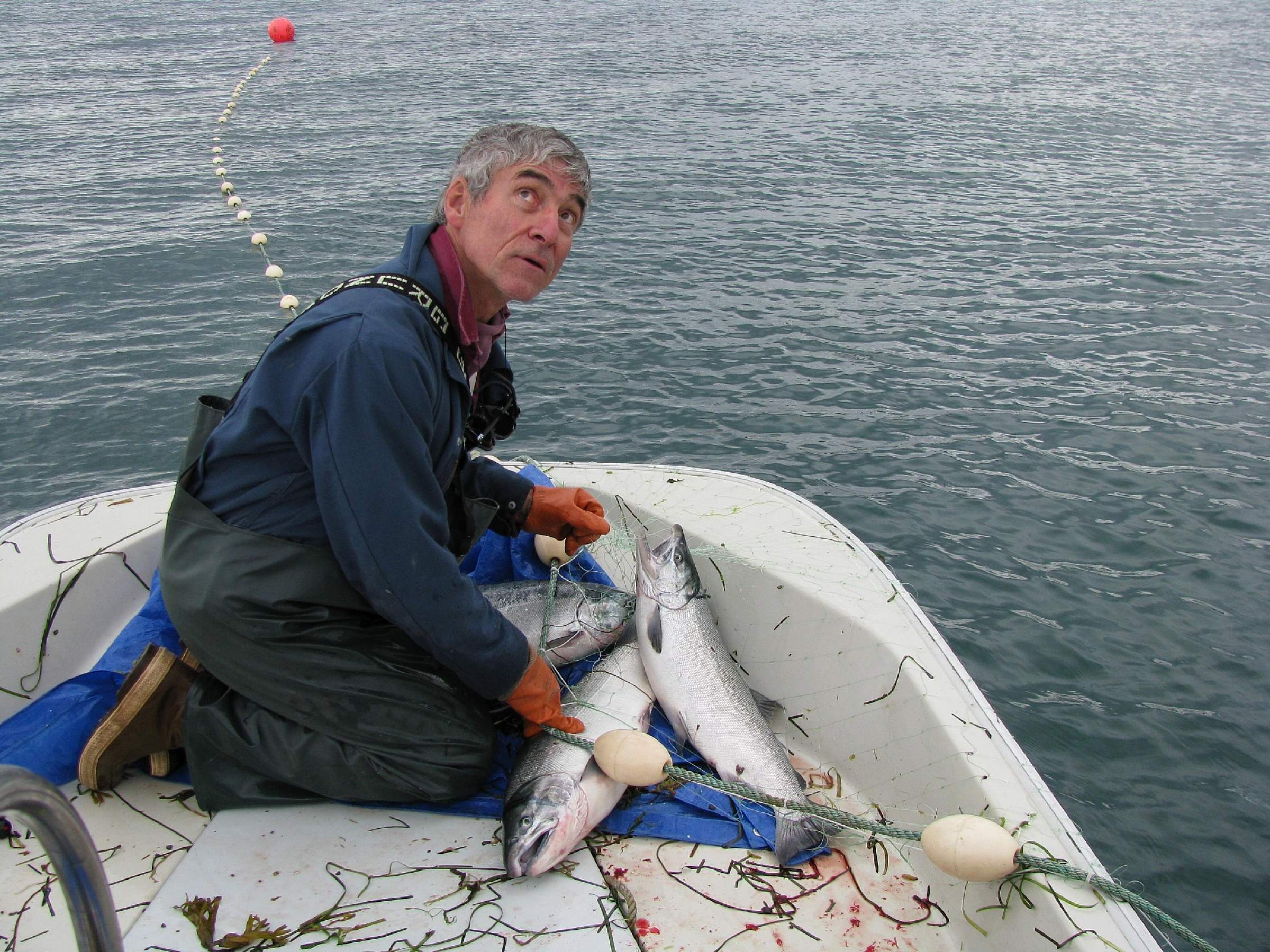 Q. What inspired you to go into the Alaska tourism industry?
I wanted to live deliberately in a roadless area, looking wild nature square in the eye.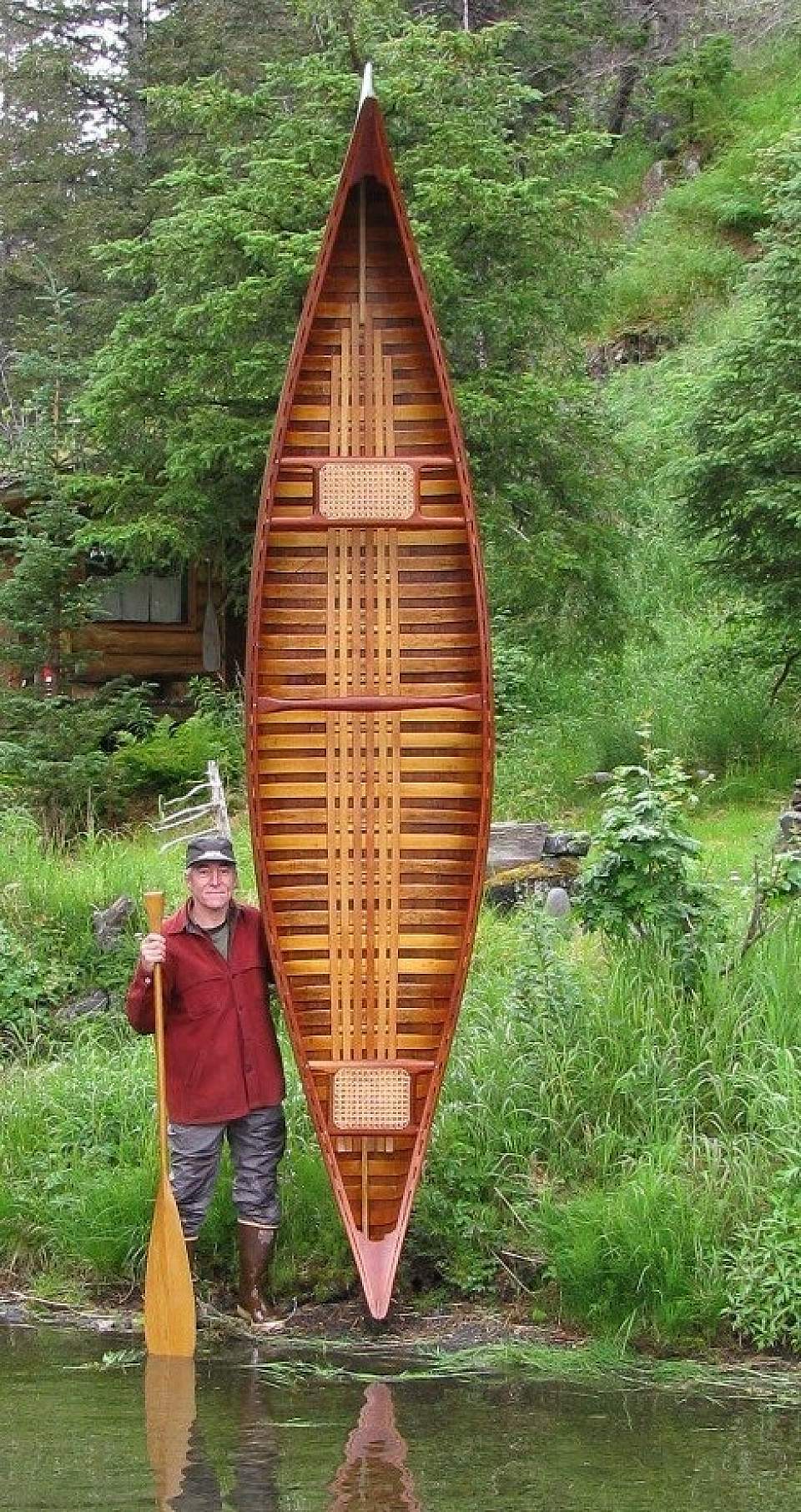 In practical terms, no one was doing in Alaska tourism what I thought I could do for clients. I coined the term "experiential travel," travel for the experience, not for consumption. I wanted to share this special place with people interested in lifelong learning. Such people are usually curious, lighthearted, adventurous and happy to learn new things.
I wanted to excel in areas that would support my fledgling business, so I studied marine biology, anthropology, archaeology, botany, geology, physics and chemistry.
Building Kachemak Bay Wilderness Lodge from scratch took about 15 years. During that time I was a bush pilot, commercial fisherman, sawmill operator and Expedition Leader for Lindblad on trips to Antarctica, the Falklands, Polynesia, the Aleutians, the Soviet Far East, Easter Island and South America.
Q. You are well known for your conservationist work in Alaska. What were those experiences like?
Alaska before and during the pipeline was hungry for jobs. It was working hard to have oil development everywhere, including in Kachemak Bay, one of the richest marine estuaries in the world.
In the midst of me trying to be this peaceful, loving nature boy, I had to put on a coat and tie and go to Washington and Juneau much more than I wanted to.
I've worked really hard my whole life to give back to and take care of the land. It has to do with service. In tourism, we are all servants to the people paying our wage. In a bigger context, we are in service to Alaska, to the last frontier, to the wilderness.
Q. What feeling or memory or change would you like your visitors to leave with?
An overall sense of well being and a new or refreshed sense of wonder in the natural world. I believe this leads them to a sense of wonder about all around them. Most important, that they more fully realize their own potential. Enthusiasm for that potential can move mountains!
Q. What are 3 words that sum up what Alaska means to you?
Wilderness! Wilderness!! WILDERNESS !!!!