Photo Credit: Haley Johnson
Why You Should Visit Alaska in 2024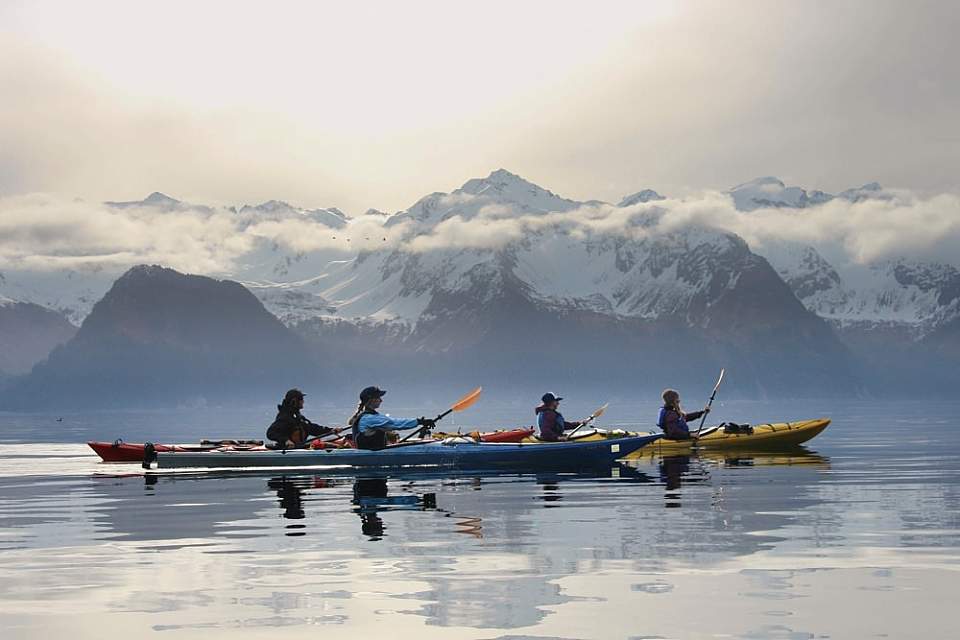 With its majestic mountains, vast glaciers, and diverse wildlife, Alaska is one of the most beautiful places on earth. And in 2024, Alaska is the perfect place for an unforgettable vacation. Here's why:
A Nature Lovers Paradise
The state of Alaska is home to some of the most stunning natural scenery in the world. With 8 National Parks and 16 National Wildlife Refuges, Alaska is a nature lover's paradise. Visitors can take in stunning views of mountains and glaciers, spot wildlife like moose and bears, and explore the state's rich natural history. With over 60,000 miles of coastline, Alaska is also an excellent destination for those looking to fish, kayak, and even go whale watching.
Cultural Roots
For those interested in cultural activities, Alaska is home to many small towns, each with its own unique flavor. Statewide, visitors can explore Alaska's fascinating history, visit its many museums, and enjoy its rich and vibrant culture. With the Alaska Native Heritage Center and the Smithsonian Arctic Studies Center at the Anchorage Museum in Anchorage, there is plenty to explore and learn about the state's culture and traditions.
Local Flavors
And, of course, no trip to Alaska would be complete without sampling some of the local cuisine. Savor fresh seafood harvested from local waters or veggies grown right in Alaska. See our list of recommended restaurants.
Anything Specific I Should Know about Alaska in 2024?
For the most part, it's business as usual. Still, there are a few things to pay attention to:
Fewer Rental Cars (and RVs)
Although the number of rental vehicles has increased since 2022, if you're planning a driving vacation by car or RV - reserve early! Here are our recommended car RV, and campervan rental companies.

Denali Park Road Construction
Unlike other national parks around the country, Denali National Park restricts road access to private vehicles beyond the first few miles. Instead, guests board Park Service transit or tour buses to see the park.
Over the past several years, an ongoing landslide has intermittently closed part of the Denali Park Road, requiring a massive effort by the National Park Service to keep the area safely maintained for visitors and staff. In the summer of 2024, construction will continue for a bridge bypassing the landslide. During construction, visitors will have access to the first 43 scenic miles of the park road.
But don't fret! Miles 0 to 43 still include spectacular scenery, and you should definitely get on a bus and see the park if you plan to visit the Denali area this summer.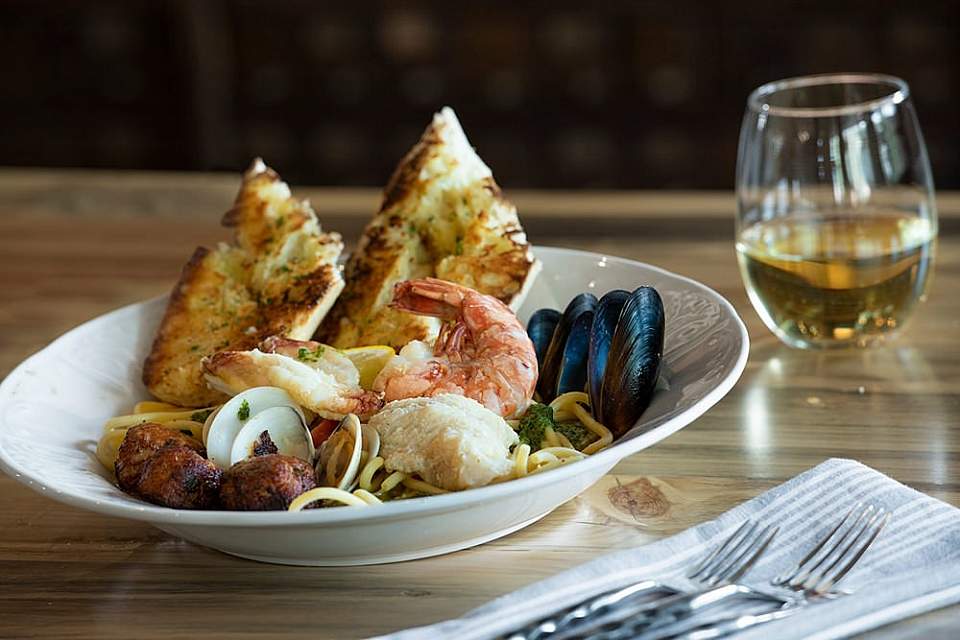 Hotels and Lodging
Alaska is remote, and some staff are seasonal. Employees arrive from all over the world to work at a life-changing job in Alaska. Be sure to book your accommodations in advance, so workers in Alaska can welcome you!
Interested in staying in a Bed and Breakfast or Roadside Adventure Lodge? Check out our list of local recommendations.
Let's Plan Your Trip!
Interested in planning your Alaskan vacation in 2024? Good! Now, let's start planning. There are many ways to take an Alaska vacation: here are our favorites.
Fly In and Rent a Car
Driving in Alaska gives you the ultimate freedom, offering maximum flexibility to see all of Alaska's highlights. You can motor through mountain passes thick with wildflowers, winding coastal roads with stunning scenery, or high tundra where the views extend for miles. Explore Alaska's towns, spending a few nights in each, or choose a central location as a base camp. Stay in hotels or lodges, or opt for a private cabin with a kitchen.
How long should you spend? Get some ideas for trips lasting 5 days, 7 days, and 10 days. Plan on your own, or we'll introduce you to an agent to help you plan and book at no extra cost.
Most fly-in and drive trips start from Anchorage or Fairbanks; it's the easiest way to see several towns along the road system. You could also fly into Juneau for a few days; it's just a 2.5-hour flight from Seattle! Or visit one of the charming and authentically Alaskan small towns in the Southeast, like Ketchikan, Sitka, Skagway, or Haines. See Southeast trip ideas.
Rent an RV or campervan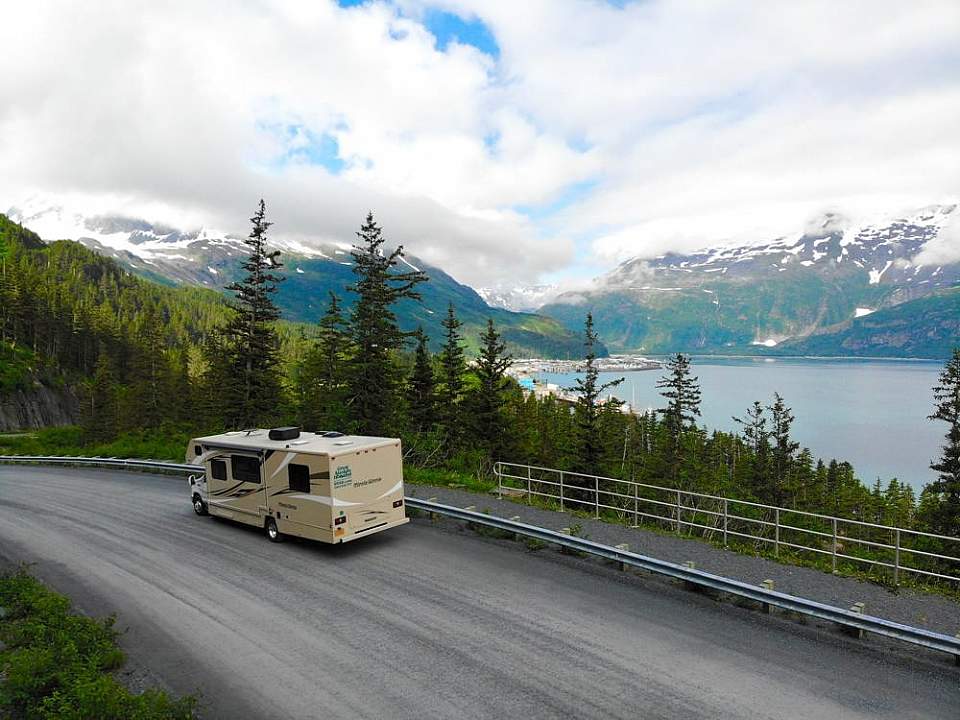 Combine the flexibility of a driving vacation with the versatility of a hotel on wheels. With vast open roads and stunning scenery, it's easy to forget you're in a vehicle. The roads are generally well-maintained and easy to navigate, making it effortless to find your way around. You'll find plenty of campsites and scenic stops to take in the beauty of the Alaskan wilderness. Spend your evenings under the midnight sun around a campfire, wake up to the sound of birds, then set off on a hike outside your door.
Take a Small Ship Cruise or Yacht Charter
To see Alaska's Inside Passage or other coastal areas by boat, take a small ship cruise. Veteran operators like UnCruise have room for just 90 passengers on their largest ships, and as few as 20 on their smallest. These are fantastic for multi-generational groups.
The waters are filled with magnificent wildlife like whales, seals, and bald eagles. The air is crisp, and the scenery is breathtaking. The midnight sun creates a mesmerizing atmosphere, and the cool sea breeze is perfect for sailing. With so many islands to explore, there are plenty of secluded bays and coves to anchor in. You can also go fishing, kayaking, and explore the coastline. Onboard, the crew will take care of everything so you can sit back, relax, and enjoy the adventure.
You could also charter small yachts or sailboats for your group or family of 2–12! This lets you fully customize activities to your interests. Go fishing, drop a shrimp pot, and come back for it later to cook dinner, or go kayaking and linger for hours in front of a glacier. The possibilities are endless.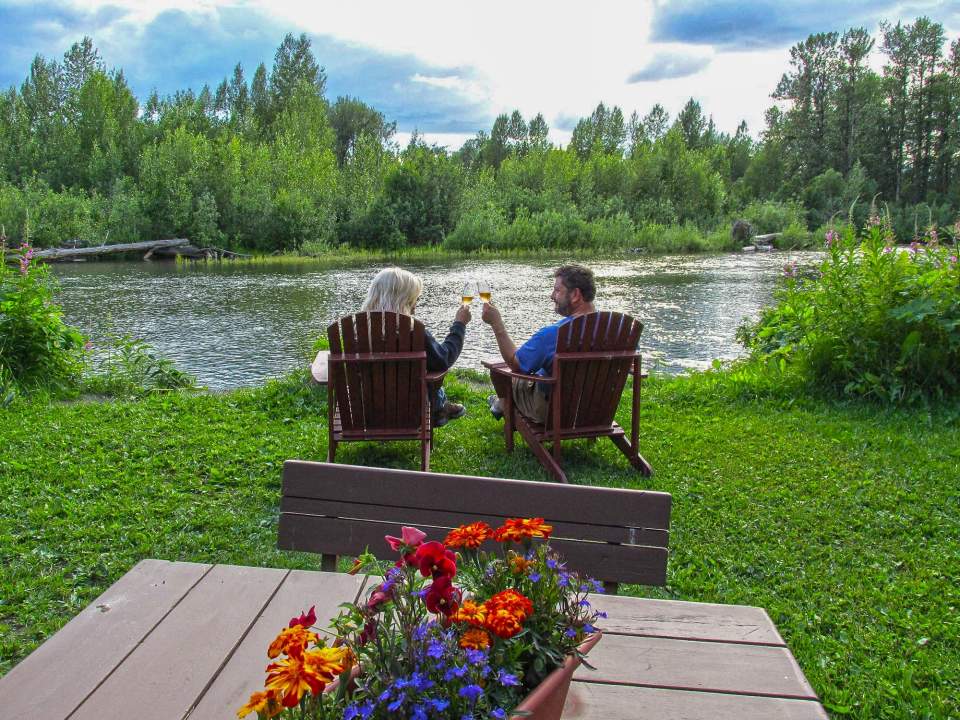 Stay at a Wilderness Lodge
Remote lodges are perhaps the most luxurious way to experience Alaska. They combine earth's finest nature experiences with five-star amenities, and the only way to reach them is by small boat or air taxi. Some even specialize in world-class bear viewing or fishing. A wilderness lodge is a way to carve out your own slice of Alaska, usually seeing only your hosts and a few other guests.
Take a Backcountry Excursion
Alaska's backcountry allows for a rare immersion into breathtaking surroundings, away from cities, roads, and crowds. Guided journeys allow you to experience these remote places with the knowledge of a local expert. Options include backpacking in vast national parks and public lands, rafting remote and wild rivers, or taking a multi-day sea kayaking trip where you camp on the beach.
If you have backcountry experience and are simply looking for an outfitter to get you to the right spot with the right gear, this handpicked list will get you started!