Photo Credit: Carl Johnson
Visiting an Alaskan Town with a Population of 7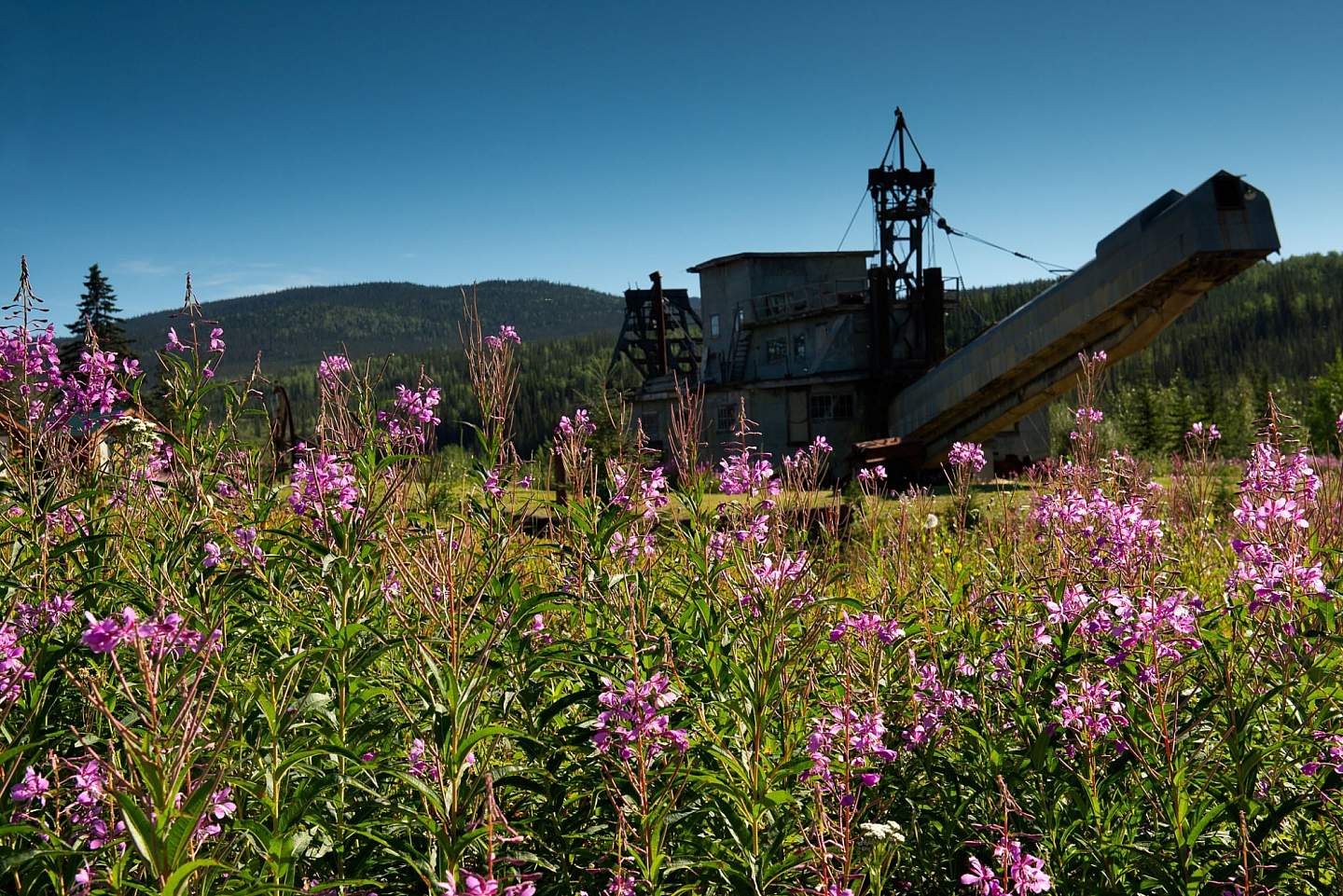 It is an obscure place in a remote area, on one of Alaska's shortest highways. It was named for an odd reason. It has a population of 7. It is the town of Chicken, Alaska.
My wife and I strive each year to visit a part of Alaska that neither of us has seen. Though she was born here and I've been here for 20 years, we had never been to the Top of the World Highway, 200 miles east of Fairbanks near the Canadian border. But the highway is only 79 miles long, so in order to make the trip worthwhile, we had to find other things to do.
Like visiting Chicken.
A Golden History
First things first: How did the town get its name? It purportedly arose because residents couldn't agree how to spell "ptarmigan," the most common local bird, so they settled on a different bird.
Gold mining brought people to this town, founded in 1886, and mining is still apart of the community. Not only is the historic Pedro Gold Dredge open to explore, but active mining is still occurring: In fact, more than 100,000 ounces of gold have been produced over the past century. Visitors can get in on the fun by panning for gold at the Chicken Gold Camp, which also has a campground and hosts an annual music event (named—what else?—Chickenstock).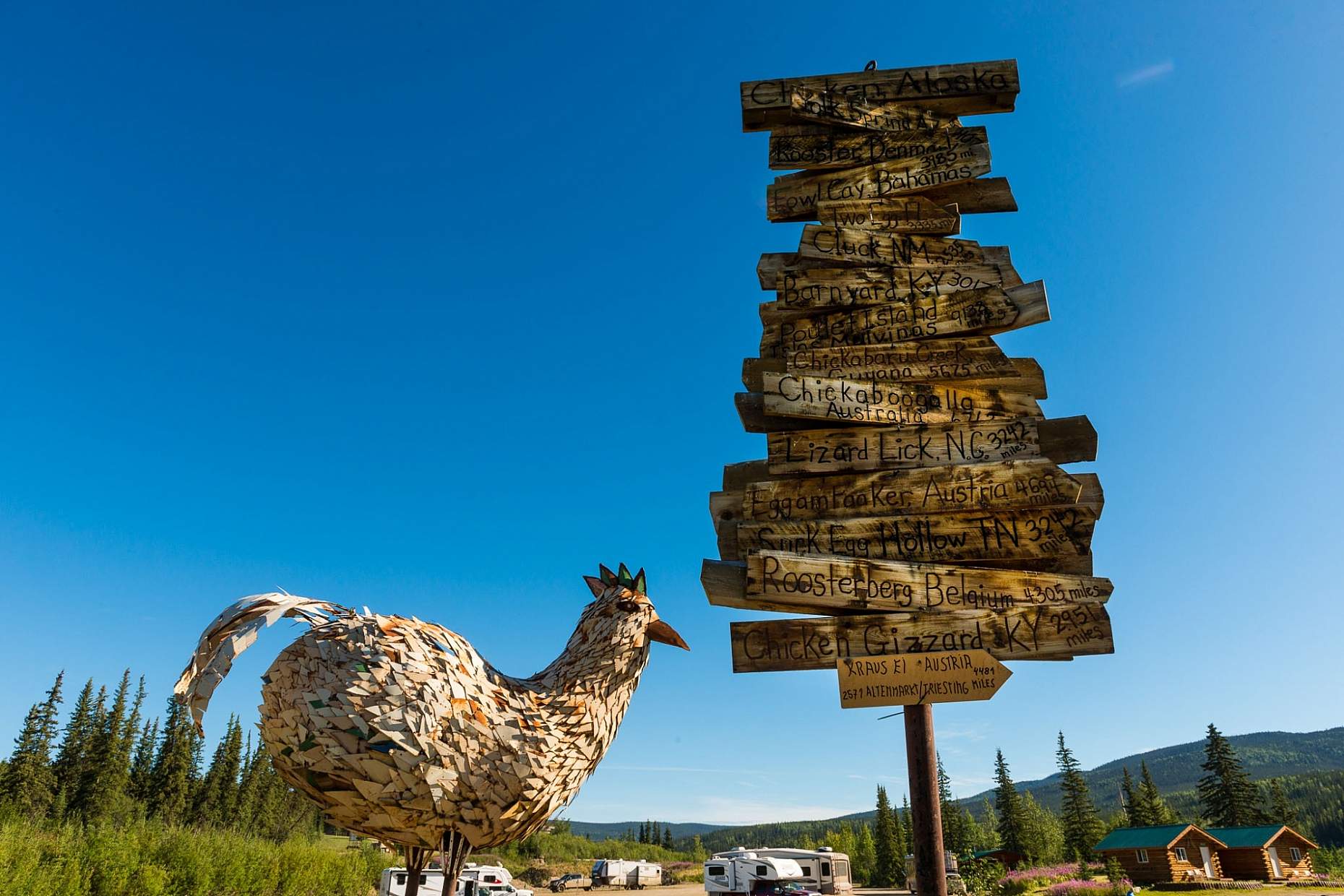 Small But Full of Surprises
The morning we visited Chicken, we had started in the town of Tok—almost 80 miles away—and we were hungry. Fortunately, it was easy to find a place to eat on the "main drag." The Chicken Creek Café featured a counter full of pies so fresh that the aroma of baking crust still lingered in the air. It was also the social center of town and an easy place to strike up a conversation.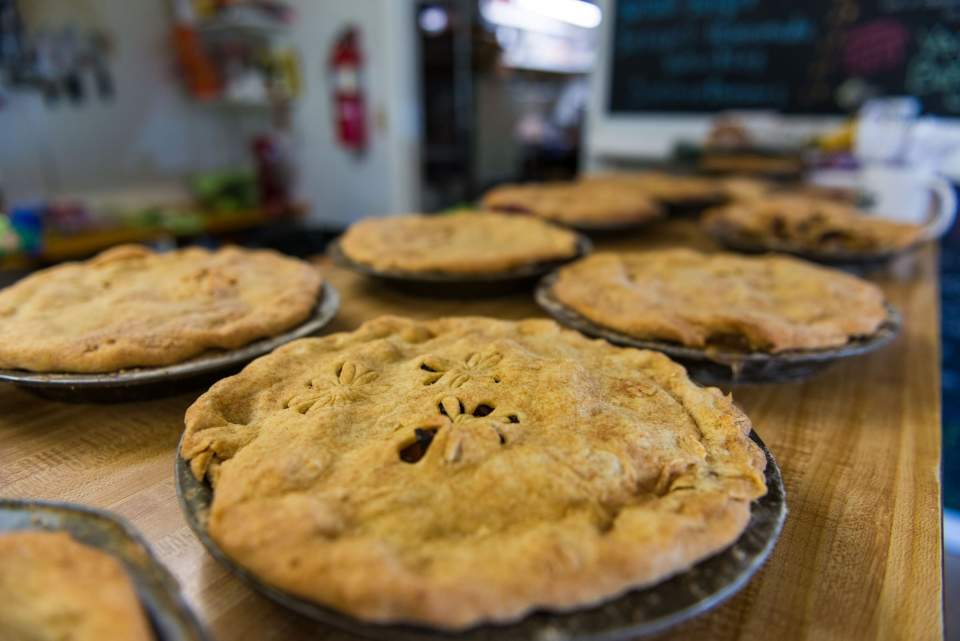 After a hearty breakfast, we walked around, exploring the Pedro Gold Dredge and watching American cliff swallows as they caught mosquitoes to feed to their chicks, waiting in nests on the underside of the dredge. The constant buzz of the busy birds was mesmerizing, and I spent a bit of time attempting to capture images of adults feeding their chicks.
Following a visit to the dredge, we headed over to the Chicken Gold Camp Outpost. I was impressed with the diversity of clothing, local art, books, and supplies—not the kind of thing you'd expect to find in the middle of nowhere.
We could have easily spent more time just walking around and exploring, perhaps even trying a little recreational gold mining. But it was time to get back on the road to our next stop, Dawson. I will certainly look forward to our next time in this accessible, quiet part of the state.