Photo Credit: Jeff Schultz
Stepping Back in Time at the Kennecott Mine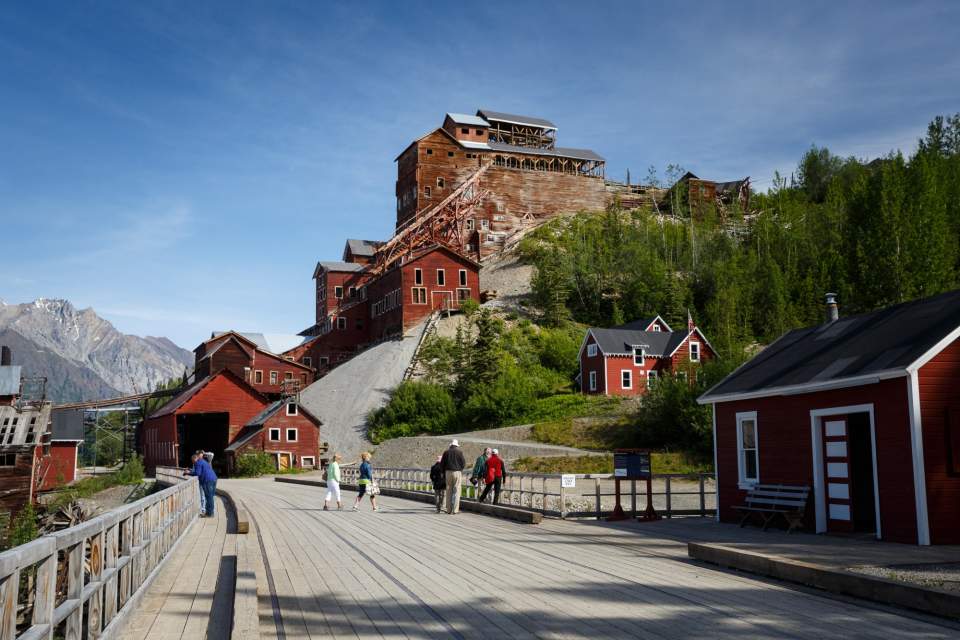 "Wow, look at this, grandpa. What is it?" asked my 7-year old grandson, Eli, while looking at a rusted piece of metal. "I'm not sure," I said. "Maybe something to crush the rock and get to the copper? Let's ask our tour guide."
My wife, Joan, and I had brought Eli on a three-day, two-night summertime road trip in Southcentral Alaska. One of our stops was here at Kennecott mine, which sits at the end of the 60-mile stretch of gravel known as the McCarthy Road, and we were admiring what we were told was derelict mining equipment.
"That was used to break the rock apart and make it smaller, so it could fit into the rock crusher." So it's a kind of pre-crusher—but, yes, I told Eli, it crushes rock.
This copper mine, originally founded in the early 1900's, was at the time the richest copper deposit in the world. In fact, Kennecott was a marvel of engineering firsts and monumental feats, located in such a remote location that an entire railroad system had to be built to get the ore from mine to ship, nearly 200 miles away. Kennecott was a "company town," where nearly all of the 600 inhabitants worked for the mine in some way.
It's now a ghost town, and visiting is a fun experience for kids and adults alike.
The Mill House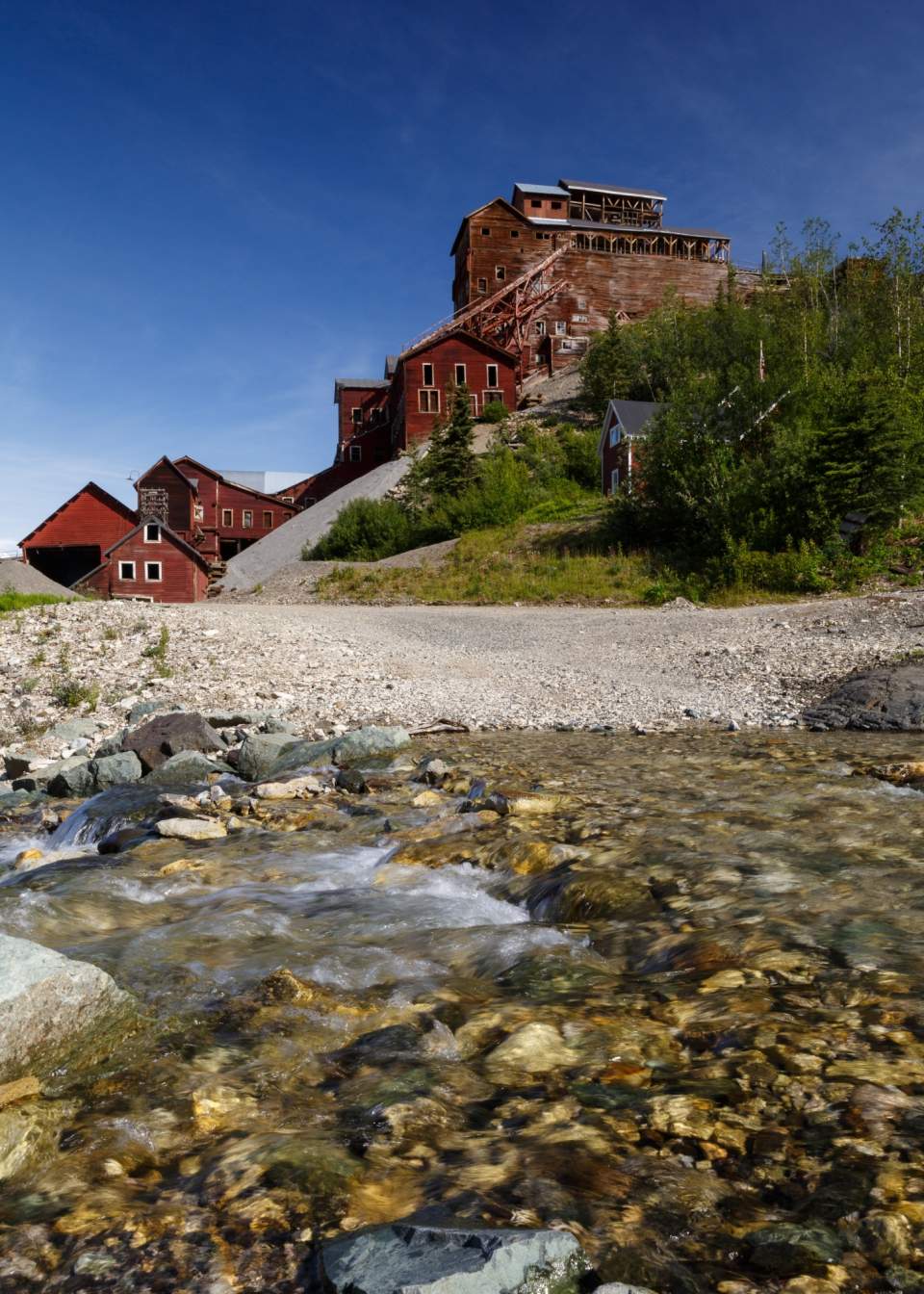 We were most excited to visit the inside of the 16-story mill house, which we had seen in many photos. Eli was even more thrilled to be able to search and discover such a treasure trove of fascinating junk. Around every corner was more intriguing, antique machinery or household goods.
The mill house portion required a fairly steep walk uphill—an elevation gain of about 300 feet. Walking near a creek, our guide informed us that it produced a small amount of electricity for the town. Peering into the forest on either side of the trail, we could see plants growing up and through rusted metal parts of every shape and size.
At the top, we had a 360-degree view of the Wrangell Mountains, including the namesake of the mine, Kennicott Glacier. (Yes, spelled differently than the town.) Eli was thrilled at the sight, but was even more excited when our tour guide insisted we wear hard hats into the mill house. She also educated us on the rules of watching our heads and having three points of contact when we went down the unusually steep stairs.
The enormity and complexity of this mine was overwhelming. Many pieces of unusual equipment in every size and shape were tucked and crammed into all corners of each of the 16 floors. As the escort gave us a detailed explanation at each level of the process, one could imagine the racket the workers must have endured, as well as the sheer amount of moving machinery, ore, and water. There seemed to be no room for error here—for the workers or for us.