Photo Credit: Jeff Schultz
Hiking the Tough, Rewarding Trail to the Harding Ice Field
About two miles into our hike, we saw them in the distance: three figures sauntering across a sizable patch of snow. Their shapes clearly indicated a family of bears—likely a sow and two spring cubs—far enough away that we couldn't immediately tell if they were black or grizzly bears. But it hardly mattered; a bear sighting is always cause for excitement.
It was my first time visiting the Harding Ice Field—some 700 square miles of frozen wonder land located on the Kenai Peninsula in southeast Alaska. Getting there requires a strenuous, 8-mile round-trip hike from Exit Glacier; two ambitious friends and I had decided to join a group going to see it.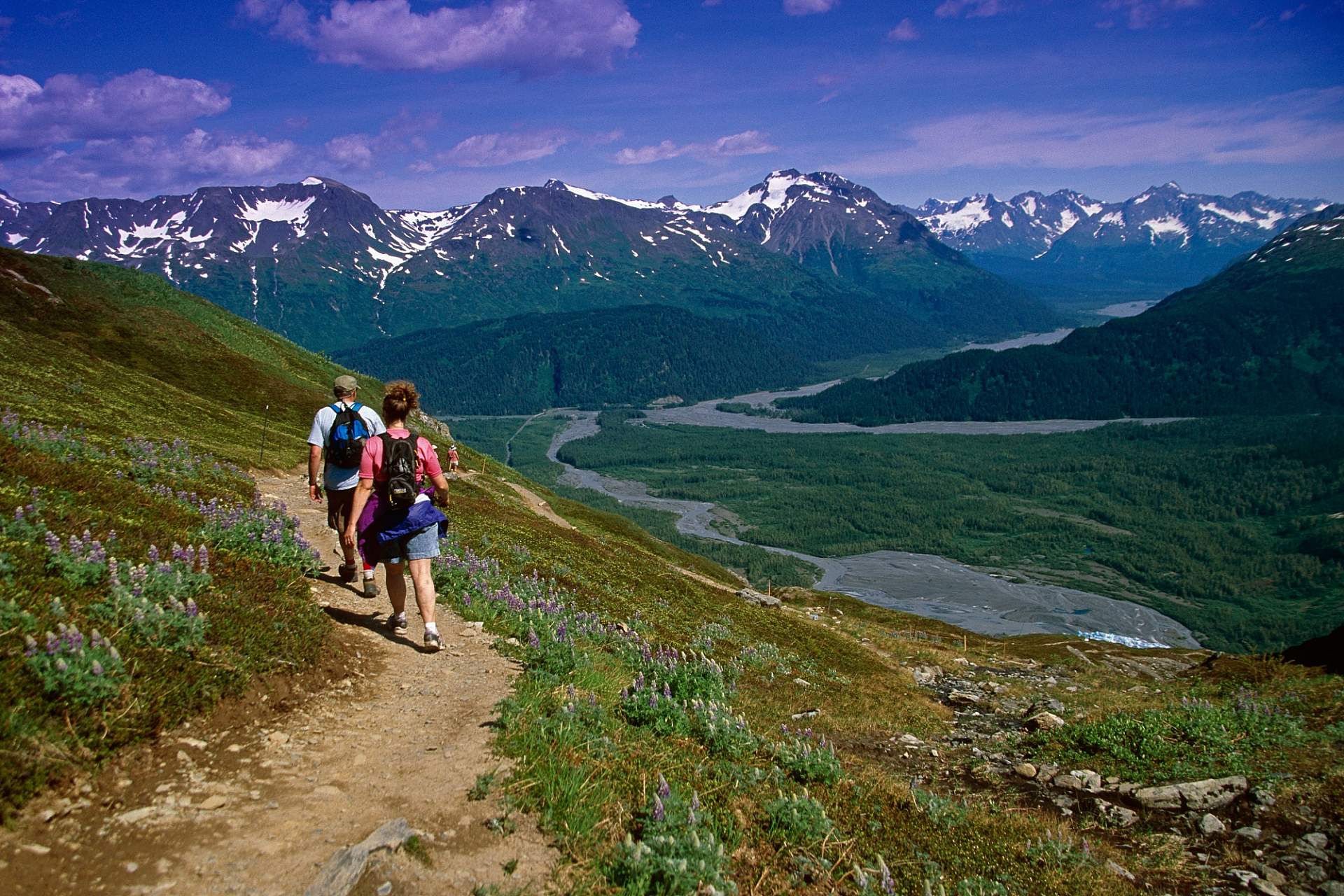 Making the Trek
It was late July and the grass was green, the sky was blue, wildflowers were blooming, and only a few, large patches of snow remained. The trail was indeed strenuous, full of switchbacks that felt like climbing ladder rungs. But the views along the way of Exit Glacier's rolling crevasses were the payoff. We couldn't yet see the full stretch of the icefield, but the vision of it kept us going, tired as we were.
Thankfully, the switch backs became fewer and farther between, but the trail—cut into the side of a hill—stubbornly kept its unrelenting uphill stature the entire way. When it meandered, giving us a more stunning view of the glacier, we sat among wildflowers and just stared in awe. We did not think the view could get much better.
Soon, the trail became even steeper. The grass began to fade out to the sides, revealing more of the granite rock a glacier is known to leave behind. By now, though, the view ahead had changed significantly. Now there was white, smooth snow broken up by a crevasse—with mountain peaks sticking out of its top. This was the view we came to see!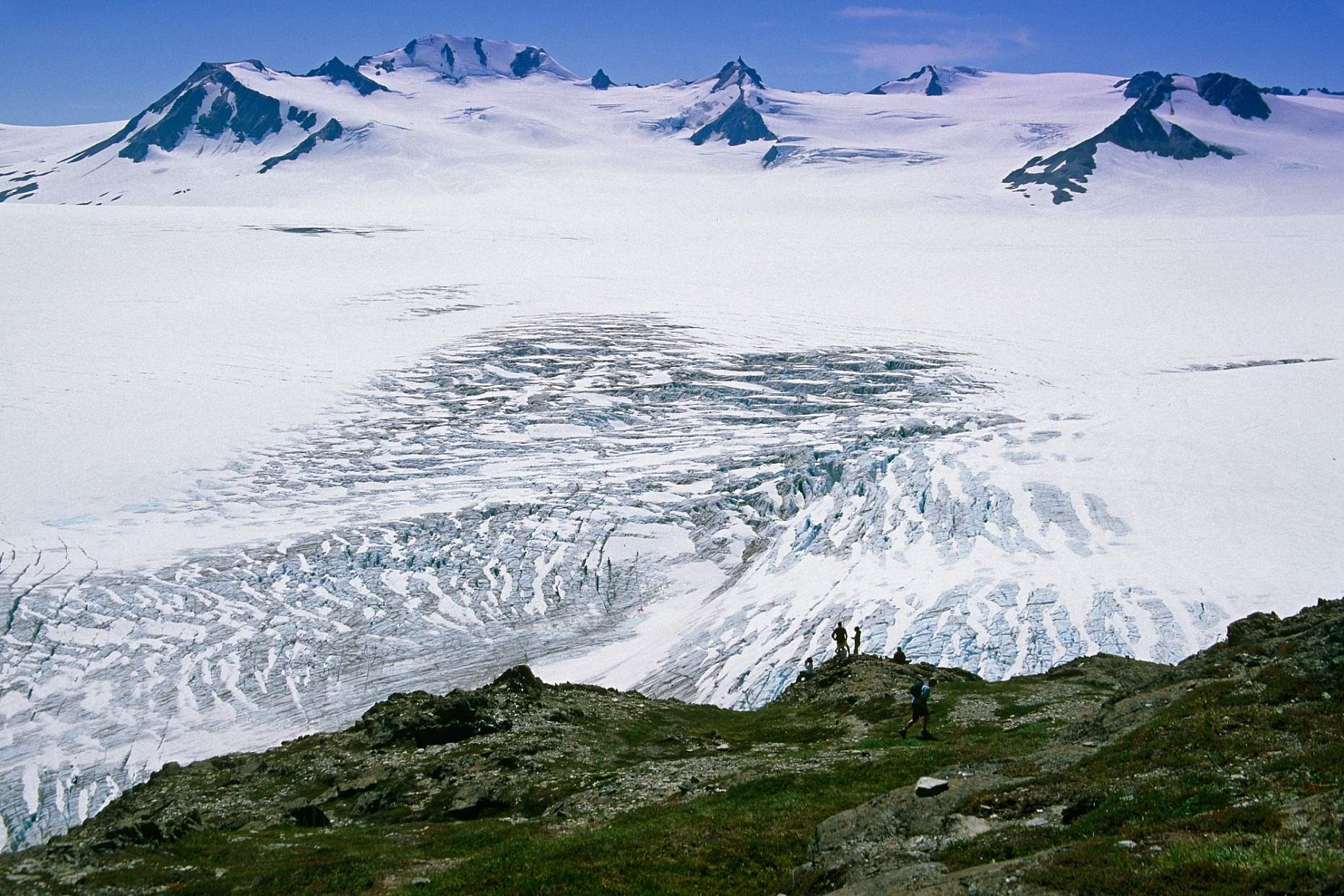 We arrived at the end of the trail. There were plenty of other groups there; despite the difficulty of the hike, it's a popular one. With a slight breeze coming off the ice, we had a couple excuses to start back.
We decided that we had enjoyed our time more among the green grass and dazzling wildflowers. So, on our way down, our small group escaped to a quiet, out-of-the-way spot that had a postcard view and sat there for a while, just taking it all in.