Photo Credit: Carl Johnson
Exploring the Remote Town of Kotzebue, Alaska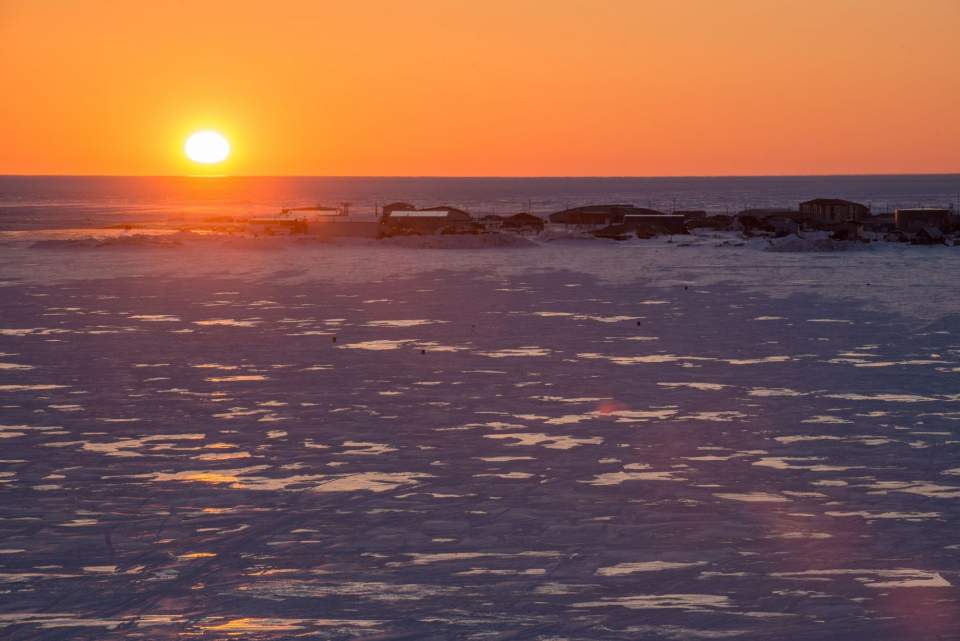 Located 30 miles above the Arctic Circle on the edge of the Chukchi Sea, the Inupiat community of Kotzebue lies on the edge of a vast Arctic wilderness. I traveled here, 550 miles from Anchorage, for other business, but as an outdoor and nature photographer, I take every opportunity I can to explore Alaska's remote, rural villages. Each one has a story to tell, and each lies at the edge of vast untamed wilderness.
My photographic exploration of Kotzebue would help me create one of the most powerful images I have ever captured.
A Historic Hub
Today, Kotzebue is a hub for the Northwest Arctic Borough and is the "Gateway to the Arctic," but the town has been settled for some 600 years. With a population of around 3,300 people, it's a sizable community by rural Alaskan standards. Its Inupiaq name is "Kikiktagruk," which means "almost an island." Like many Inupiaq place names, it is very literal; Kotzebue sits on the Baldwin Peninsula, near the mouths of the Kobuk, Noatak, and Selawik rivers.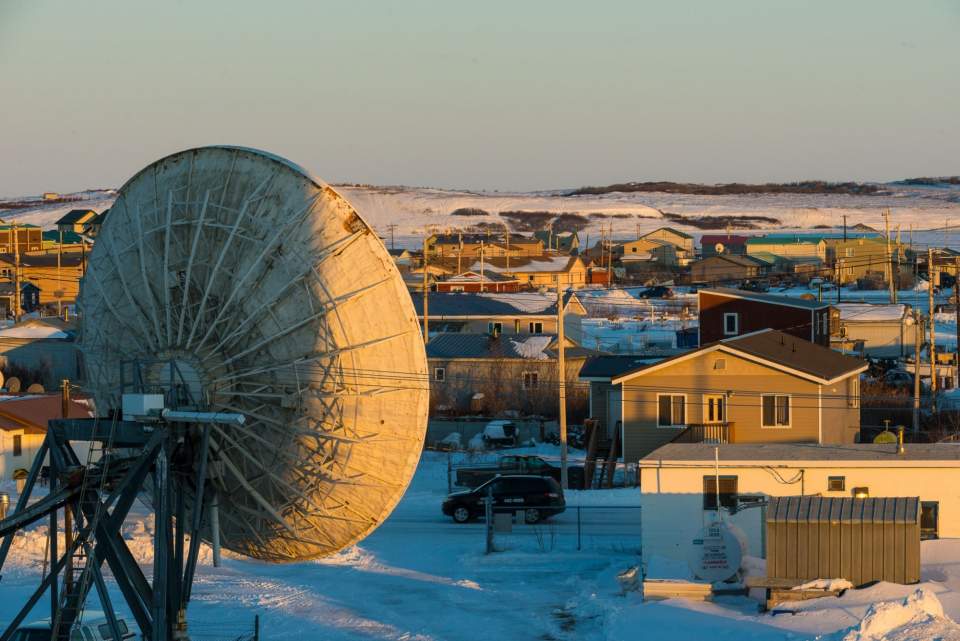 Anyone flying into Alaska's Northwest Arctic will flythrough Kotzebue. Whether visiting the nearby villages of Noorvik or Kivalina, or exploring the wilderness in nearby national park areas, all activity in the region flows through Kotzebue.
The village is also home to the Kobuk 440, one of the qualifying races for the Iditarod Sled Dog Race. Kotzebue resident John Baker became the first Alaska Native to win the Iditarod in 2011, and set a new speed record doing it(until that record was broken by Dallas Seavey three years later).
Fulfilling a Vision
When visiting any village, I'm drawn to its cemetery. Cemeteries tell tremendous stories, provide personal insight, and offer insight into local culture. With Kotzebue's long history, it was no surprise to find a cemetery right in the middle of town, surrounded on each side by homes and businesses.
But I also found a second cemetery, on a hill behind the village. Recalling how some Alaska Native people believe that the aurora borealis is the spirits of ancestors, I thought this would be a great place to shoot photos, with the northern lights dancing over the wooden crosses.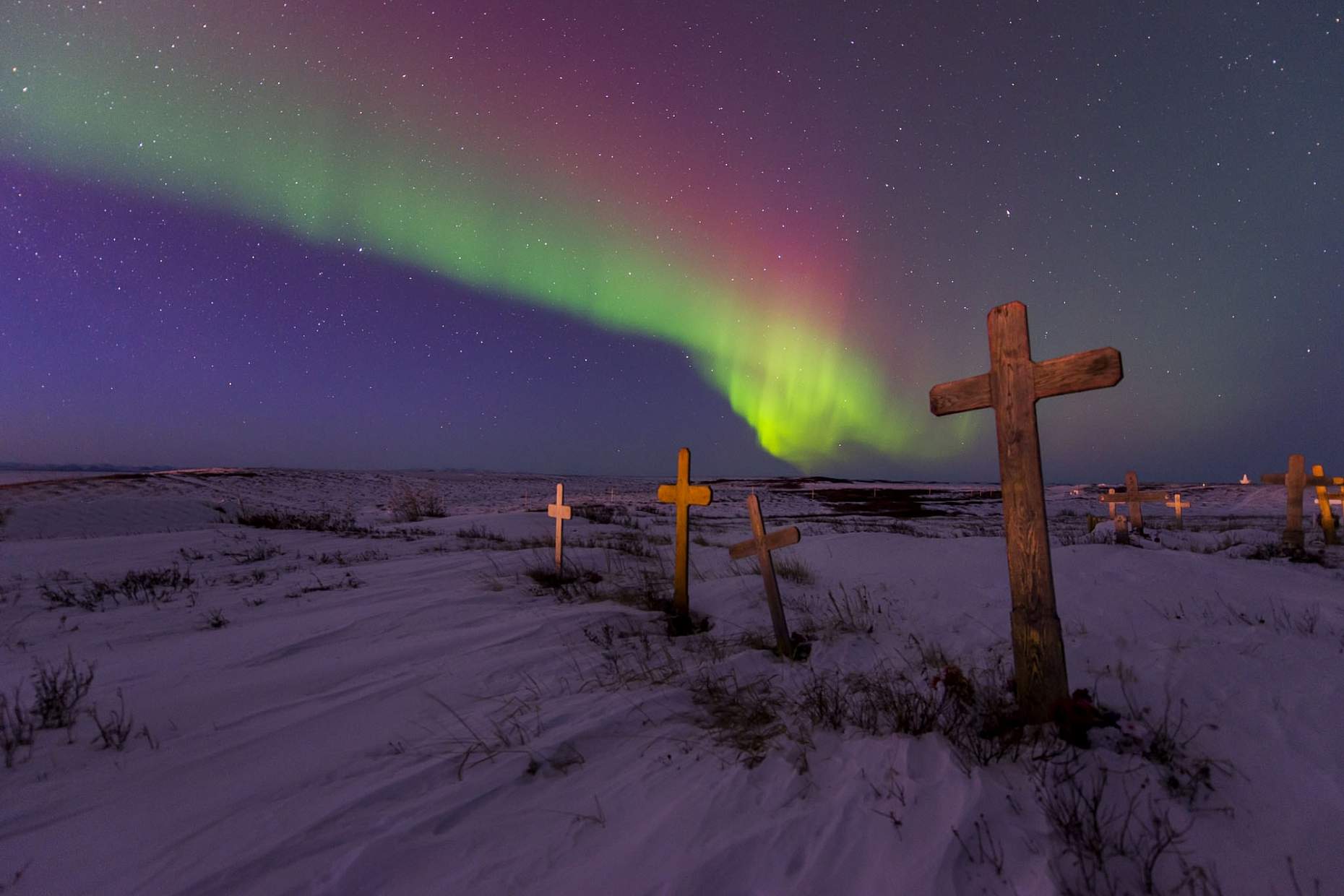 I went back later, arriving when the sun was low on the horizon. It soon dipped below the curves of the Earth, the vivid pink and orange hues of dusk filling the western sky. The light of the fading sun reflected in gold on the faces of the crosses.
As the light started to transition to twilight, the northern lights began to appear. It was dazzling, and I was able to capture several images of the aurora weaving across the sky and over the crosses. I call my favorite "Spirits of our Ancestors." People from Kotzebue have seen it at fairs and shows, and it always gives me a warm feeling inside when the image touches them and makes them think of home.