Photo Credit: Carl Johnson
Discovering the Rich History of Sitka
Pop quiz: Where did the United States and Russia sign the treaty selling Alaska to the United States in 1867?
It was in the tiny town of Sitka, 600 miles southeast of Anchorage and accessible only by plane or ferry. Home to the Tlingit people for thousands of years and the capital of Russia's colonial possessions in North America for over 100 years (during the peak of the fur trade), today Sitka offers a fascinating glimpse at Alaskan history—along with some gorgeous scenery.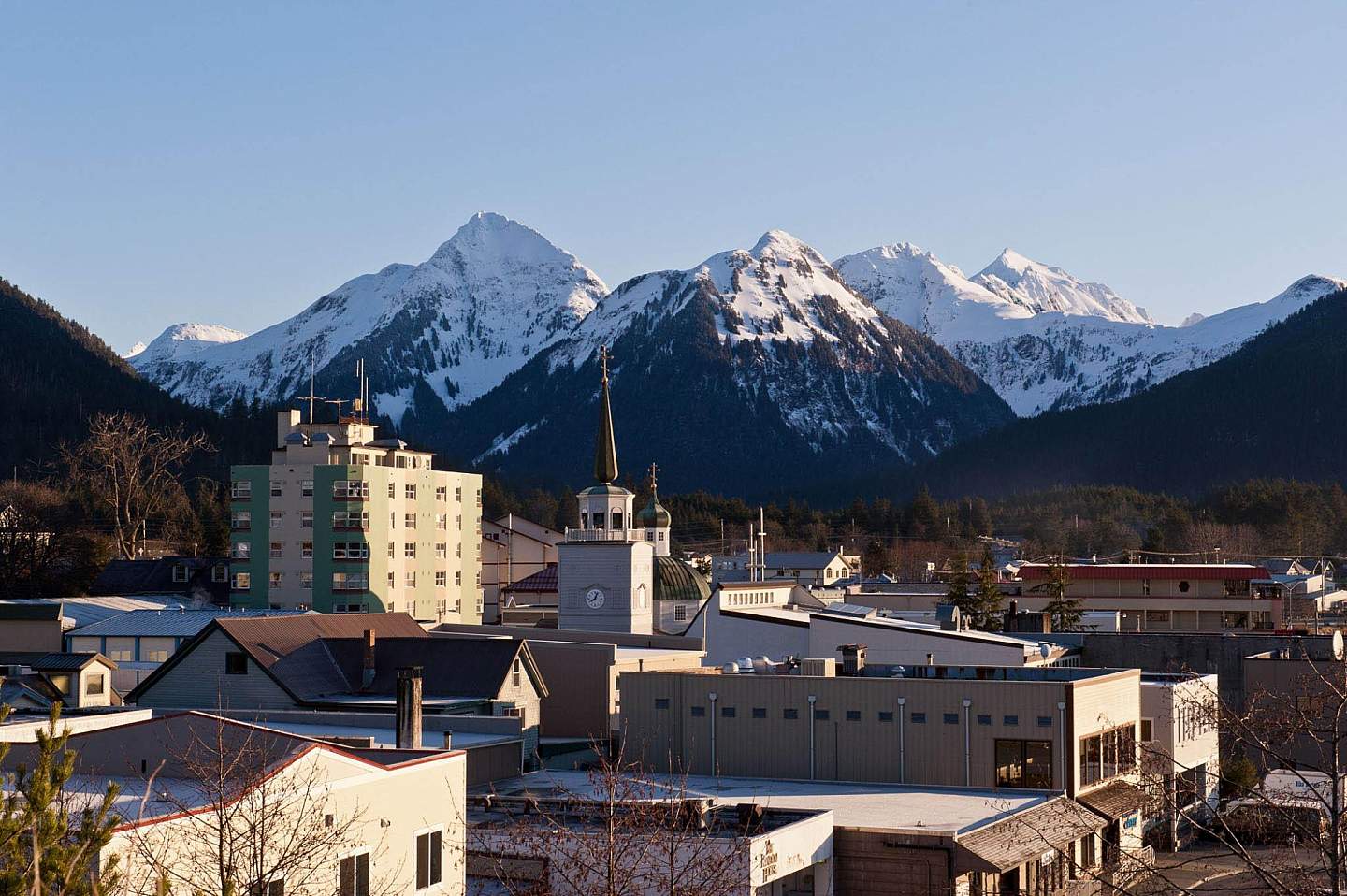 My wife and I decided to travel here one winter to explore this history. Even though we're long time Alaskans, and even though my work as an outdoor and nature photographer has taken me all over the state, we had never been to Sitka. Alaska's size means there's always plenty of unfamiliar ground to cover. So we hopped on a plane from Anchorage.
A Place of History
In the middle of downtown Sitka sits St. Michael's Russian Orthodox Cathedral, which in 1848 became the first Orthodox cathedral constructed in North America. From there, you can find history in every direction, from the influence of Russians and Finns, to the Tlingit.
The long waterfront, with its small boat harbors, also shares a piece of naval history: the moorage site for the U.S.S. Jamestown. Arriving in 1879 to relieve the U.S.S. Alaska, the Jamestown was a sloop-of-war that patrolled Alaska's waters for two years. It actually served as the official seat of government for the Alaska District, helping to free Native prisoners-of-war to ending Indian slavery, re-establishing schools, and opening up the Chilkoot Trail.
Perhaps most interestingly, Sitka has several prominent totem poles. A rich part of Tlingit heritage, totem poles not only tell stories, but also reveal details about the people who made them. Along the waterfront you can find the Baranov Totem—erected in 1942 to tell the story of the Baranov period of Sitka—as well as many totems scattered among the rain forest in Sitka National Historic Park.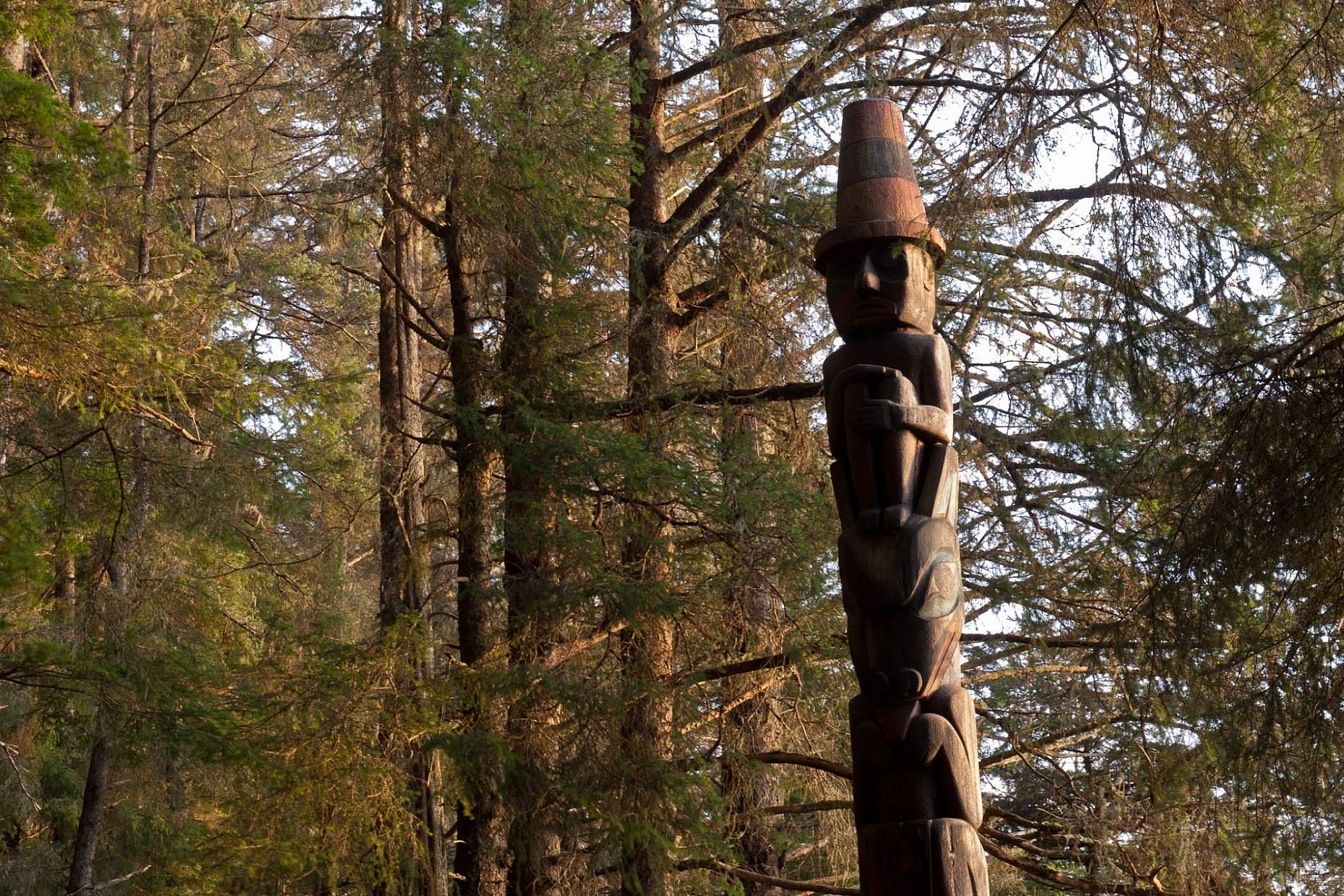 Sometimes the totems surprise you: While walking along the shore at the Halibut Point State Recreation Site, we found one dedicated to Japanese photographer Michio Hoshino. I had not heard of the pole, but upon studying its symbols and knowing about Michio's photography and life in Alaska, I recognized that the pole was about him. I later learned it was erected in 2008, ten years after he was mauled to death by brown bear in Kamchatka, Russia, and carved by Master carver Tommy Joseph.
A Temperate Winter Getaway
One of the advantages of visiting Southeast Alaska in winter is that it lies in a temperate climate zone. Leaving behind a snowy Anchorage (that year, the city set a new record for snowfall...133.6 inches), we arrived in Sitka, which barely had any traces of snow. A hike in the rain forest along the Herring Cove Trail revealed tiny patches of snow amidst the deep shade of the massive Sitka spruce trees. The stream running along the trail revealed a few icicles hanging here and there from roots and branches close to the water. One morning, while photographing sunrise at Thompson Harbor, there was a thin layer of ice on the water, cracking as a result of the slight breeze shifting boats in the water.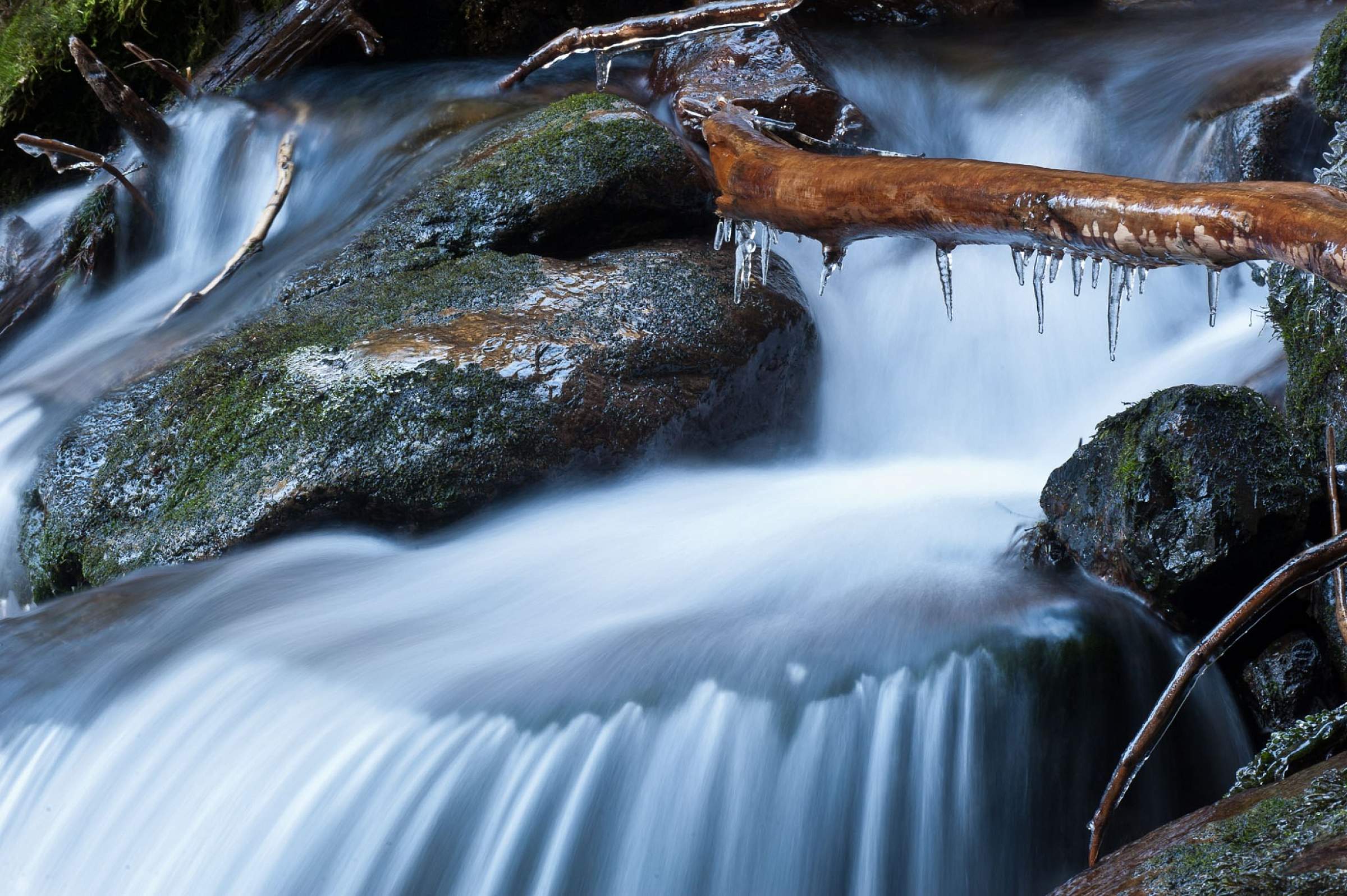 Sitka is one of the ports that cruise ships visit in the summer. Like most other Southeast coastal communities that are part of cruise ship itineraries, I can imagine how crowded it could be when a ship was in port. But in the off-season, the streets are quiet, the trails calm, and the stores spacious for browsing. While some restaurants and store sare closed in the winter, there are plenty of places to visit, things to do, and fine restaurants to choose from to enjoy amazing food. And with a modest three-hour direct flight from Anchorage (half that time from Seattle), it's an easy getaway.
Visiting for only three nights and four days, we fell in love with Sitka. The history, architecture, culture, stunning scenery, friendly community, and peaceful atmosphere provided us exactly what we were looking for.