Photo Credit: Jeff Schultz
Autumn Leaf-Peeping, Alaska-Style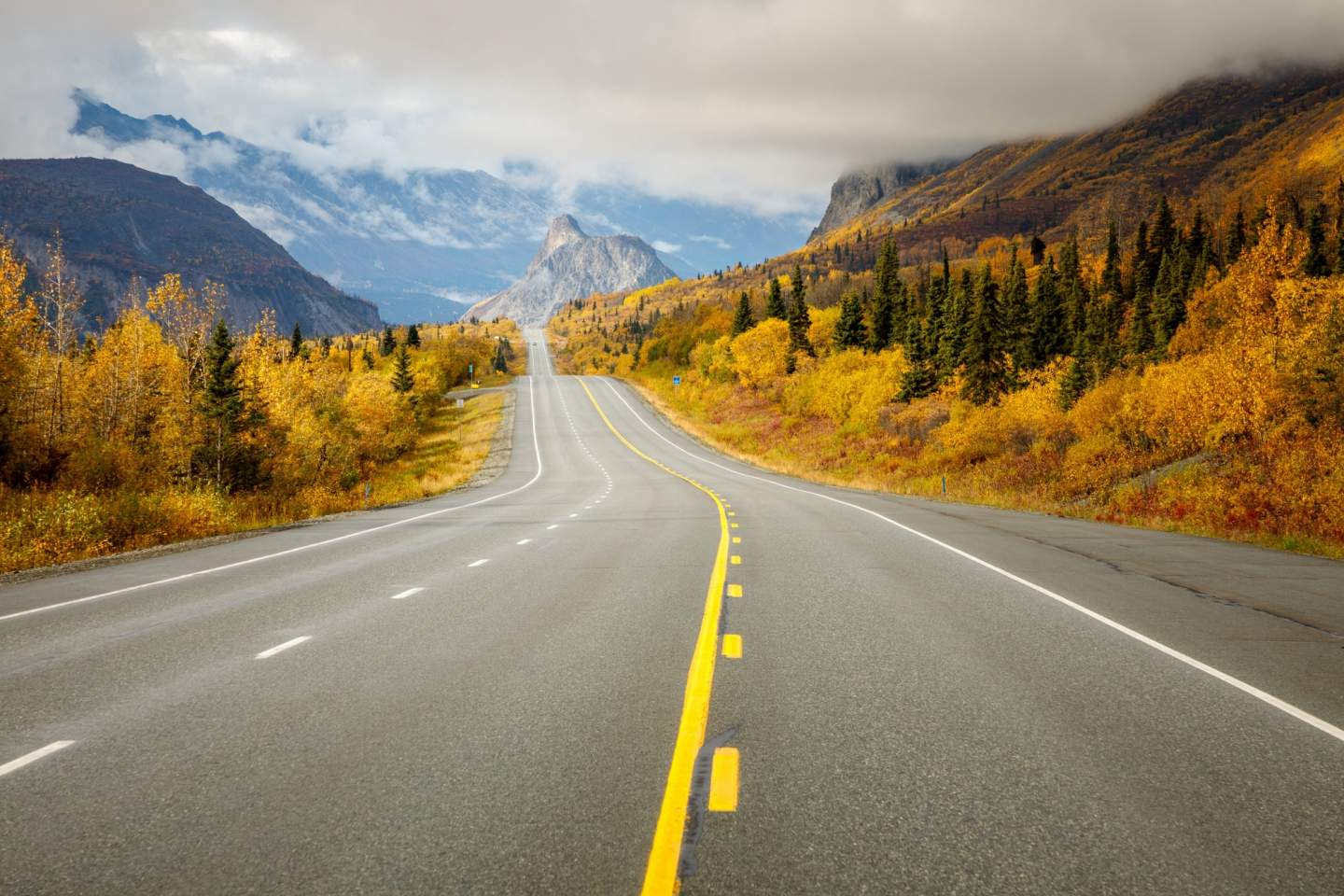 As I turned my pickup into a gravel pullout, a vast forest lay ahead; bright, yellow-leaved birch and aspen mixed with green spruce and ascended a huge mountainside. The trees climbed and climbed before giving way to the knife-edged ridges and near-vertical granite walls of the Chugach Mountains.
My wife and I were traveling on the Glenn Highway—about 90 minutes north of our home in Anchorage and 45 minutes north of the town of Palmer—to check out the fall colors with friends. This "Glacier View" area is a 30-mile length of highway named for its magnificent views of several glaciers, most notably the Matanuska, which perfectly showcasing the grandeur of Alaska. A favorite area of ours, it's exceptionally pretty in the fall, we were excited to introduce it to our friends.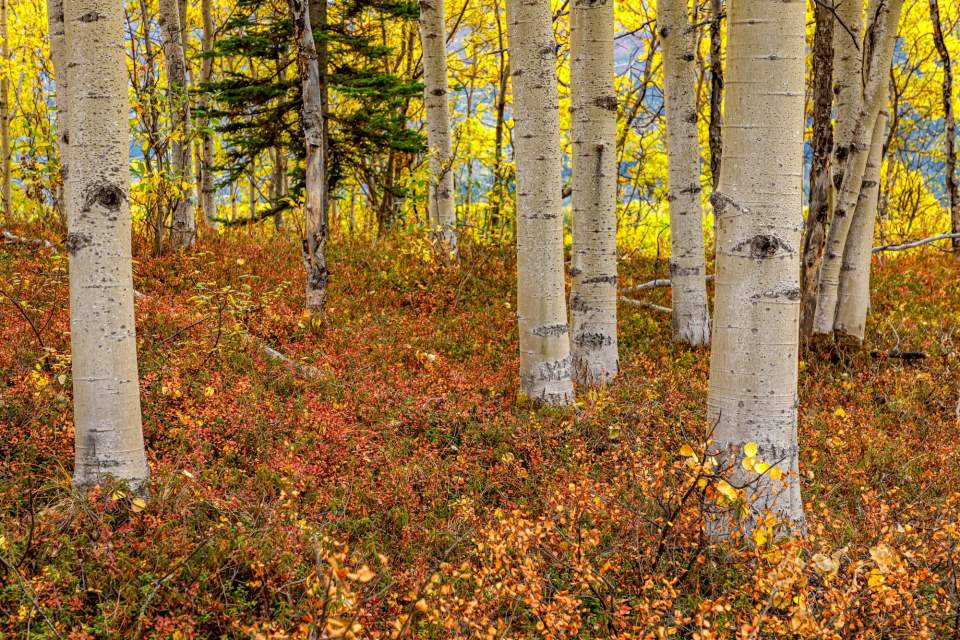 Into the Woods
The immensity of the valley near the pullout overwhelmed our senses with a 180-degree view. The glacial-grey water of the Matanuska River rounded a bend and churned at the bottom of a deep valley, then snaked its way through a forest bursting with large patches of vivid yellow sprinkled among brilliant green. The mountains acted as a walled fortress, holding it all in. We even spotted a cow and calf moose walking along the rocky riverbank, the mother nursing the youngster.
Back in the truck, our trip continued up the meandering, narrow, roller-coaster highway, hemmed in by 4,000-foot ridges and peaks of the Talkeetna Mountain Range on the left and the Chugach on our right. These aren't run-of-the-mill mountains; this plethora of monoliths runs the gamut of volcanic geology. There are knife-edged ridges, vertical spires, craggy faces, ice fields, and glaciers.
We pulled over again, drawn in by a tranquil lake, and enjoyed a picnic while relishing the yellow and red colors contrasting with deep blue sky, white cumulus, and brown earth. The remaining drive went much the same. Drive. Stop .Gawk. Snap photos. With so many leaf-peeping stops, the journey took nearly three times longer than driving straight through.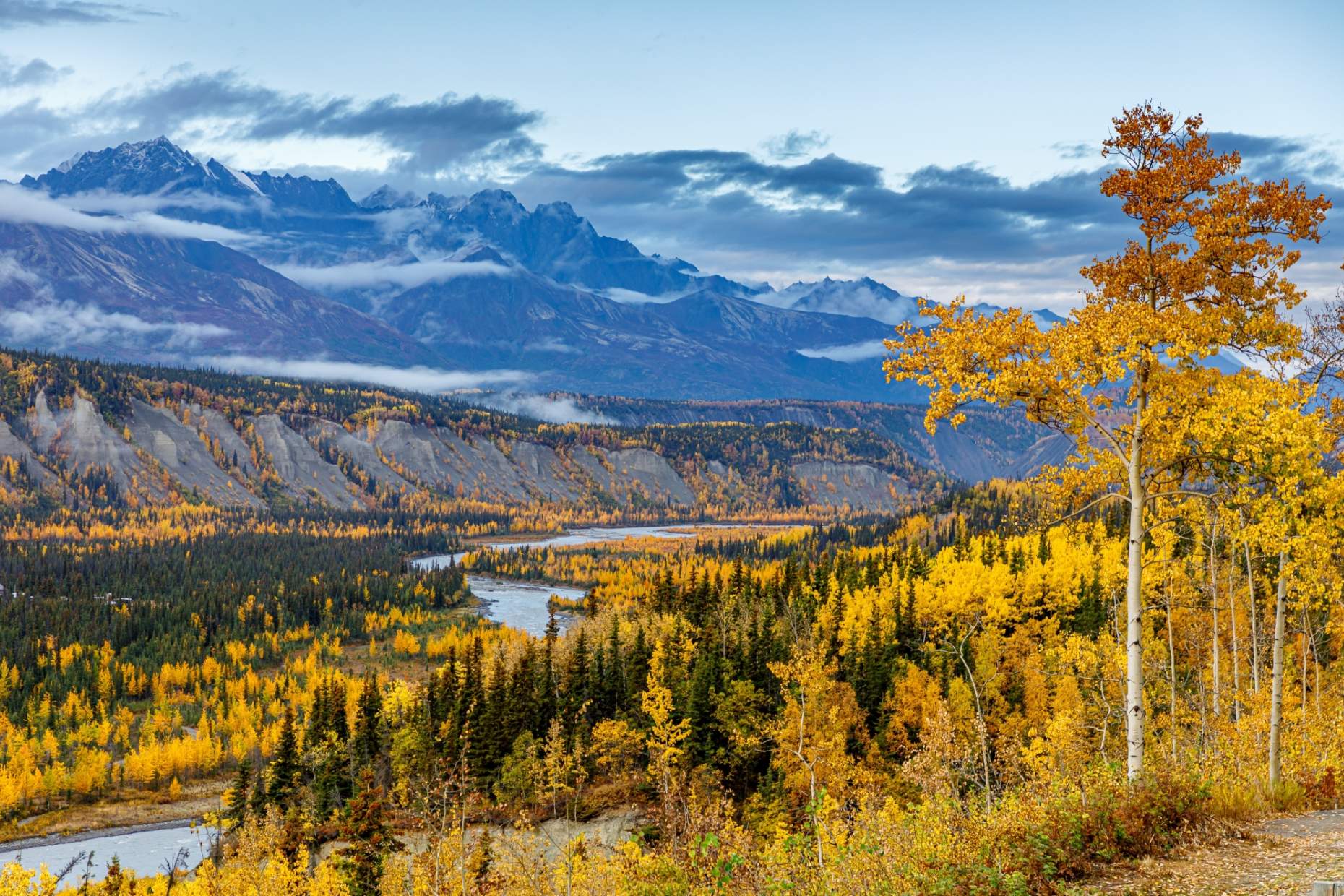 We stopped again in front of Sheep Mountain, less than a half-mile from our overnight lodge. The wrinkled mountain's varied palette—orange mixed with grey and purple (a sign of magnesium)—contrasted with the fall foliage and deep greens of conifers, making for yet another jaw-dropping view. The mountain's purple, we learned, is a sign of magnesium—one of the natural minerals that attract Dall sheep.
After a home-cooked dinner at the Sheep Mountain Lodge, we enjoyed the quiet of the rural night with a short stroll on the lodge's trails. We couldn't wait for the sun to come up again so we could continue our drive to stunning locations full of autumn leaves, fresh air, and glorious glacier views.