Photo Credit: Carl Johnson
A Journey to the Remote Alaskan Arctic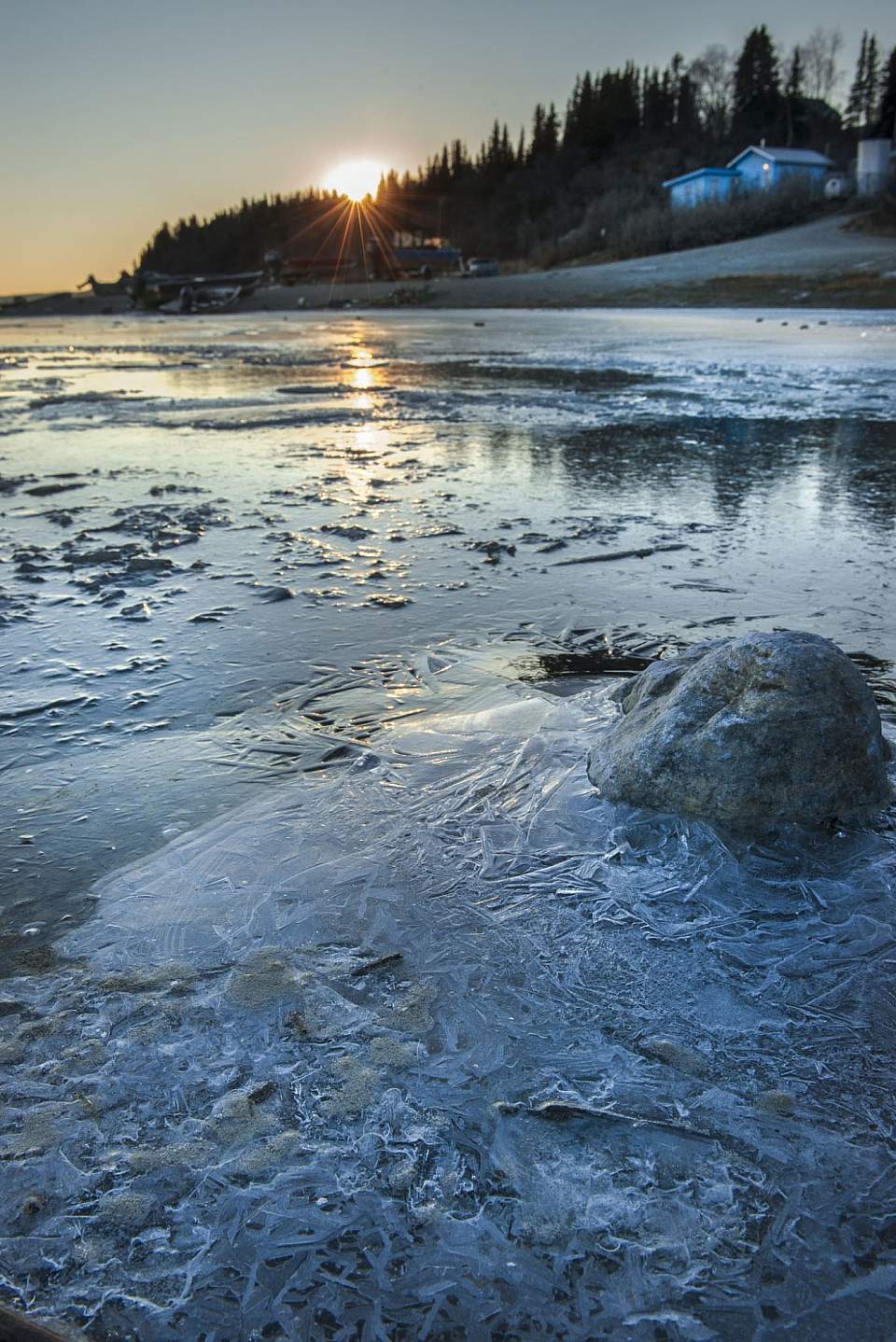 It was a chilly autumn day as I walked around dusty roads in the town of Kiana, Alaska, above the Arctic Circle. I was photographing buildings and the village cemetery when I heard the idling of an ATV and someone asking me, "Are you okay? Do you need a place to stay?"
A woman in her mid-thirties had slowed down to check on me. I told her I was taking pictures and staying at a B&B, and we chatted for a few minutes. The experience warmed me up a bit, and it made me feel good about the days I would be spending experiencing life in the Arctic—and, hopefully, to see the aurora borealis.
On the Edge of Arctic Wilderness
Kiana is not a tourist destination. Like many remote villages, there's not much in the way of lodging, public facilities, or activities. Most visitors work for a state or federal agency and have come for research, public meetings, or other government functions
I came because, as an outdoor and nature photographer living in Anchorage, I've been working on a project to photograph the Arctic's rugged landscapes and the people who live in it. To get here, I flew about 550 miles from Anchorage to Kotzebue, where I caught a small-plane flight to Kiana. While flying in, I could see that lakes and ponds were already coated with ice. Rivers were not fully frozen, but not particularly navigable, either; large pans of ice flowed across their surfaces.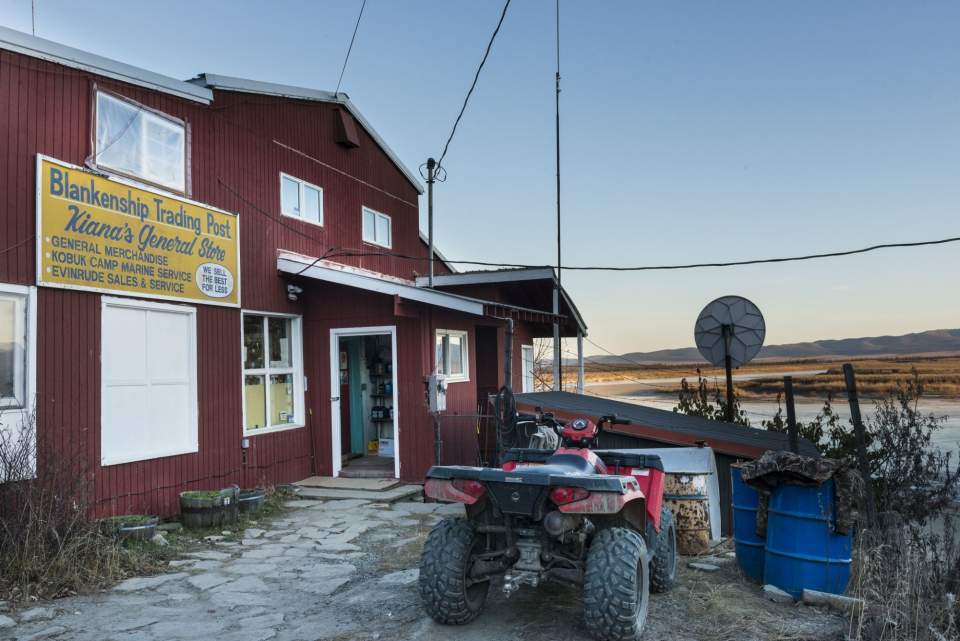 Arriving at Bob Baker Memorial Airport, I saw a bare landing strip, with trucks and ATVs waiting for passengers or cargo. It was a clear and sunny day—perfect for taking photos. Wandering around, I could see that locals had removed their boats from the river in anticipation of the colder months. I noted the very basic homes with yards full of old machinery and vehicles. And I stopped by the general store, Blankenship Trading Post.
Whistling at the Aurora
It's easy to spot an outsider in small Alaskan villages—especially one walking around taking pictures. People often stop me to chat, and most often those conversations are friendly, sincere efforts to make contact.
Since Kiana is a tight-knit community with a population of about 300, it wasn't a surprise to have locals, like the woman on the ATV, stop to talk. It happened again when I went out to shoot the northern lights. A gentleman approached me to chat; when I told him what I was doing, he asked if I would like him to whistle at the aurora for me. I had heard that some Alaska Native people believe that if you whistle at the lights, they'll dance or come closer. But I had never heard anyone whistling during a light show, so I readily agreed.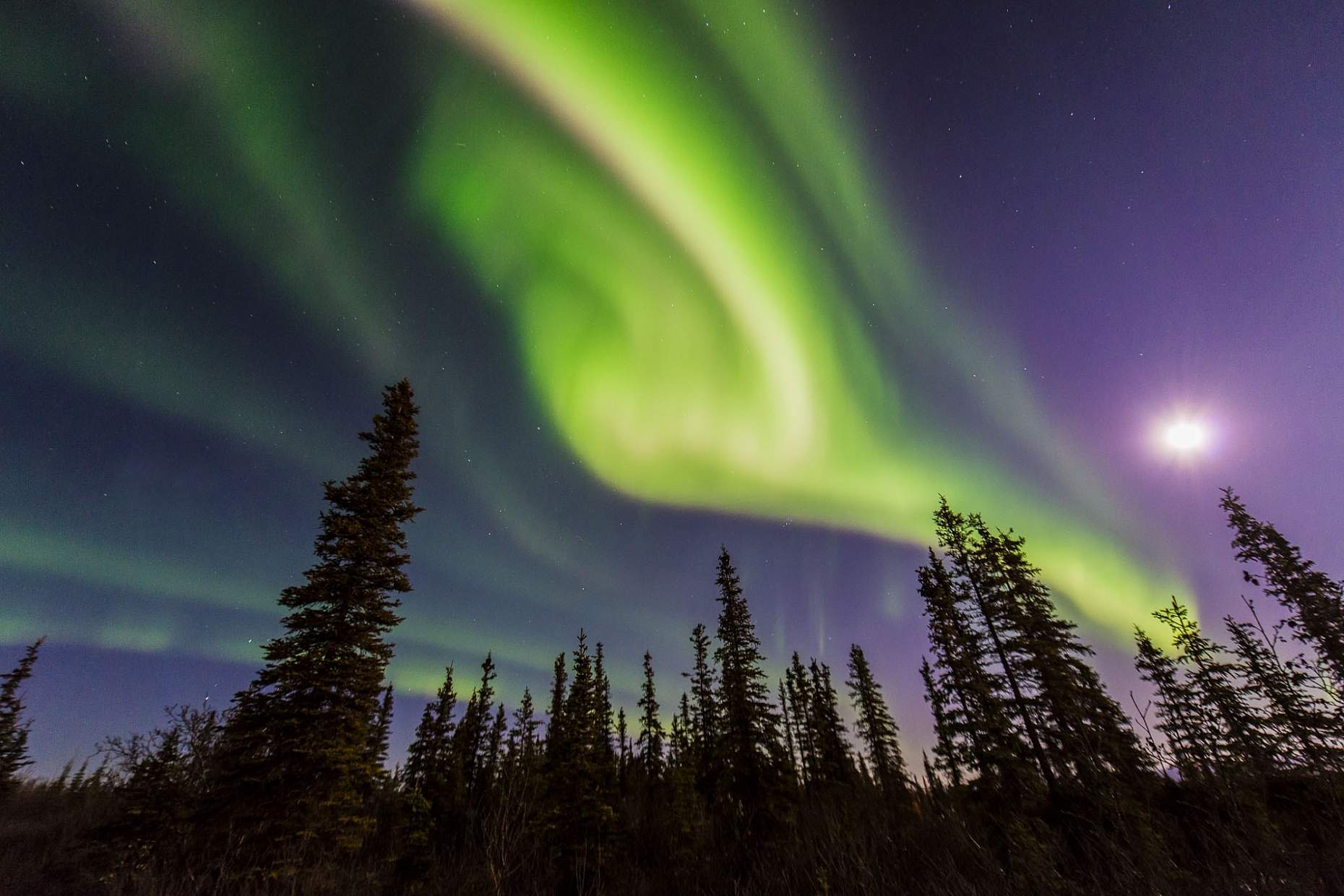 He puckered his lips and began to whistle. The sound was an unfamiliar melody, but it fit perfectly with the night. As he continued to make music, I snapped away. The lights danced, putting on a brilliant show. And they did seem to come closer and closer to the village. Perhaps it was that whistle that drew them in...I can never know for sure.