Photo Credit: Jeff Schultz
A First-Time Visitor Goes Flightseeing Over the Chugach Mountains
"Look at that peak there. Popping up through the ice field like that. It looks like the birth of a mountain," my friend David said. "These mountains go on and on forever. There's so much white, so many peaks, so much isolation. It's just so pristine." He was practically in tears.
David lives in Hong Kong, and this was his first time visiting Alaska. Having been a resident here for the past 40-plus years, I've learned that the best way to show off Alaska's beauty and vastness is to take visitors on a flightseeing trip.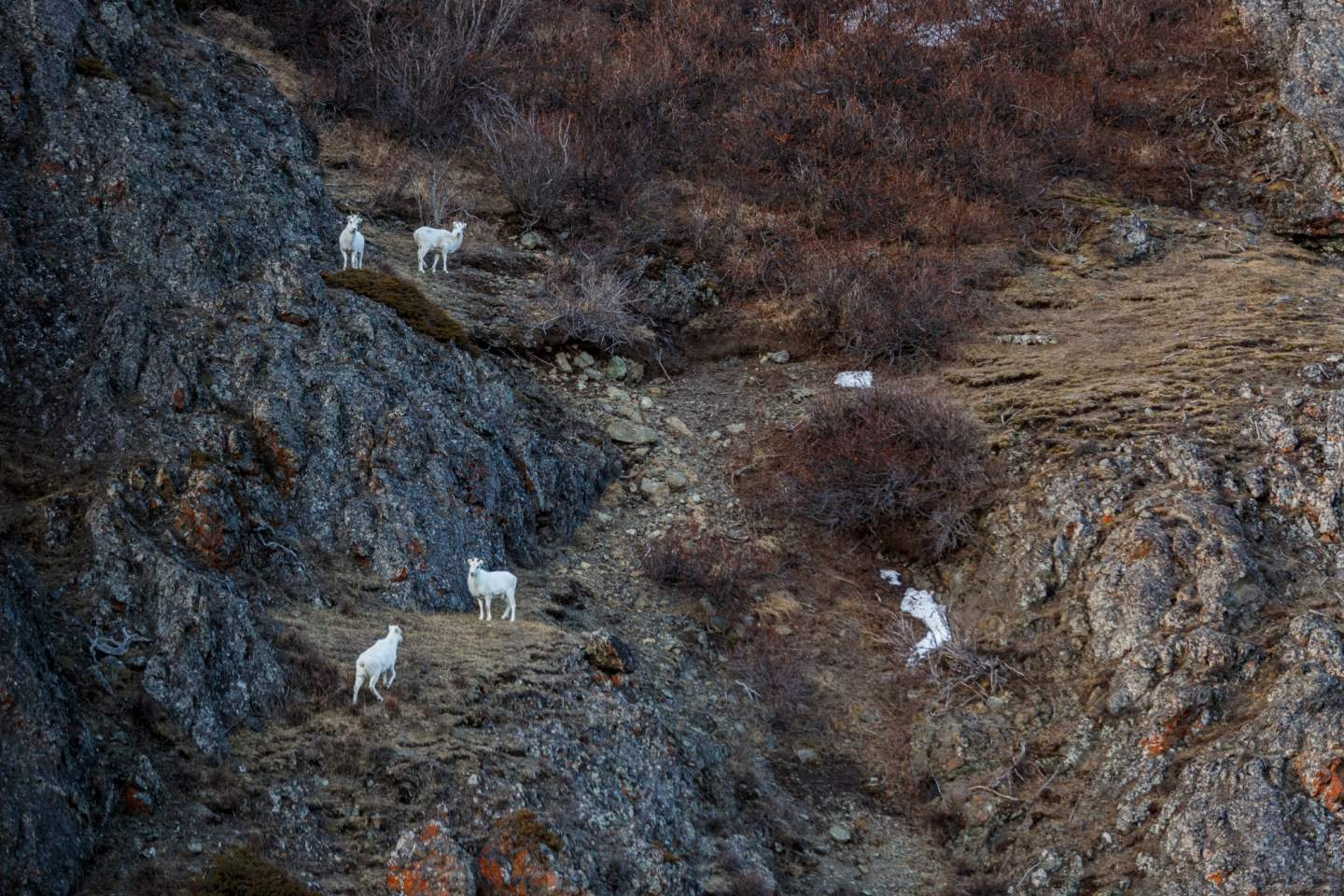 Our flight, with an air-taxi service in Anchorage, first flew us south above the body of water known as Turnagain Arm. I pointed out the little white dots grazing on the hillsides of the Chugach Mountains—Dall sheep—and a couple bald eagles flying much lower over the gray, glacial-silt water of the Arm.
Much of our 90-minute flight in the single-engine, 4-passenger airplane included the valleys, lakes, rivers, ice fields, and peaks of the Chugach Mountains. Our pilot narrated a bit of the trip for David's pleasure. Where our Dall sheep were munching, he told us, is part of the nearly 500,000 acre Chugach State Park—Anchorage's playground—with lots of hiking, biking, fishing, snowmobiling, and skiing opportunities.
We flew up a bright green valley, a peaceful moving river below us, and our pilot pointed out two moose feeding in a meadow. As the plane gained altitude, snow-covered peaks came into view. Soon we were awash in snow, ice, craggy granite, and pointed peaks. Though we had taken off in a summer scene, our current view looked all of winter. We flew close enough to the snow-clad cliffs that David grabbed hold of the hand strap; his grip eased once he heard that we were at least 500 feet away.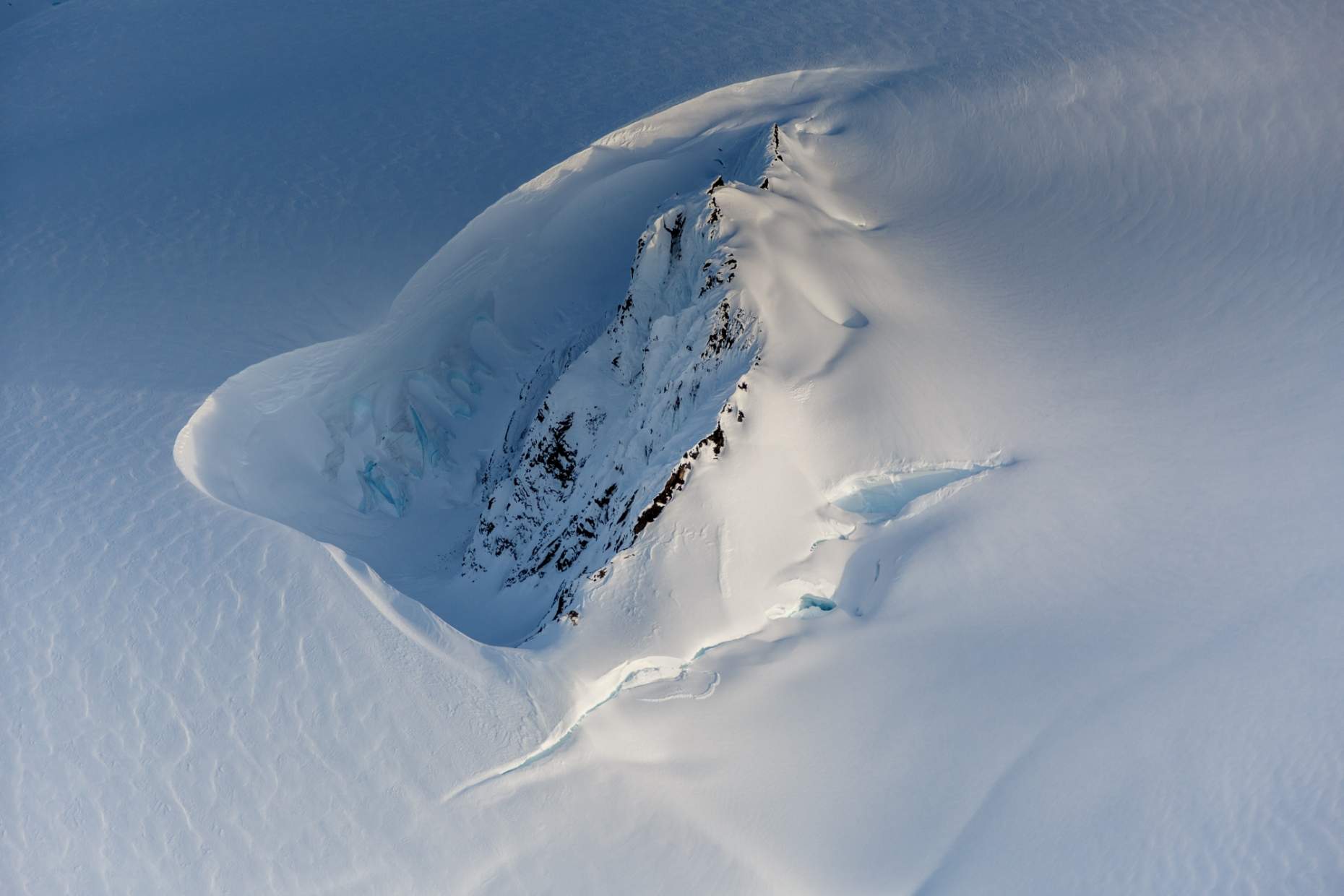 Knowing that David was an avid amateur photographer, our pilot insisted that we open the window to take some photos without the glare and blurriness of the Plexiglas. That was the invitation David was waiting for. And several times, David asked the pilot to lift the plane's wing to capture a clean frame of the endless mountainous vista.
As an added bonus, our pilot decided to poke into Prince William Sound, a large fjord bordered by the Chugach. The sparkling, deep blue water created a wonderful contrast with the white snow of the ice field and granite massifs.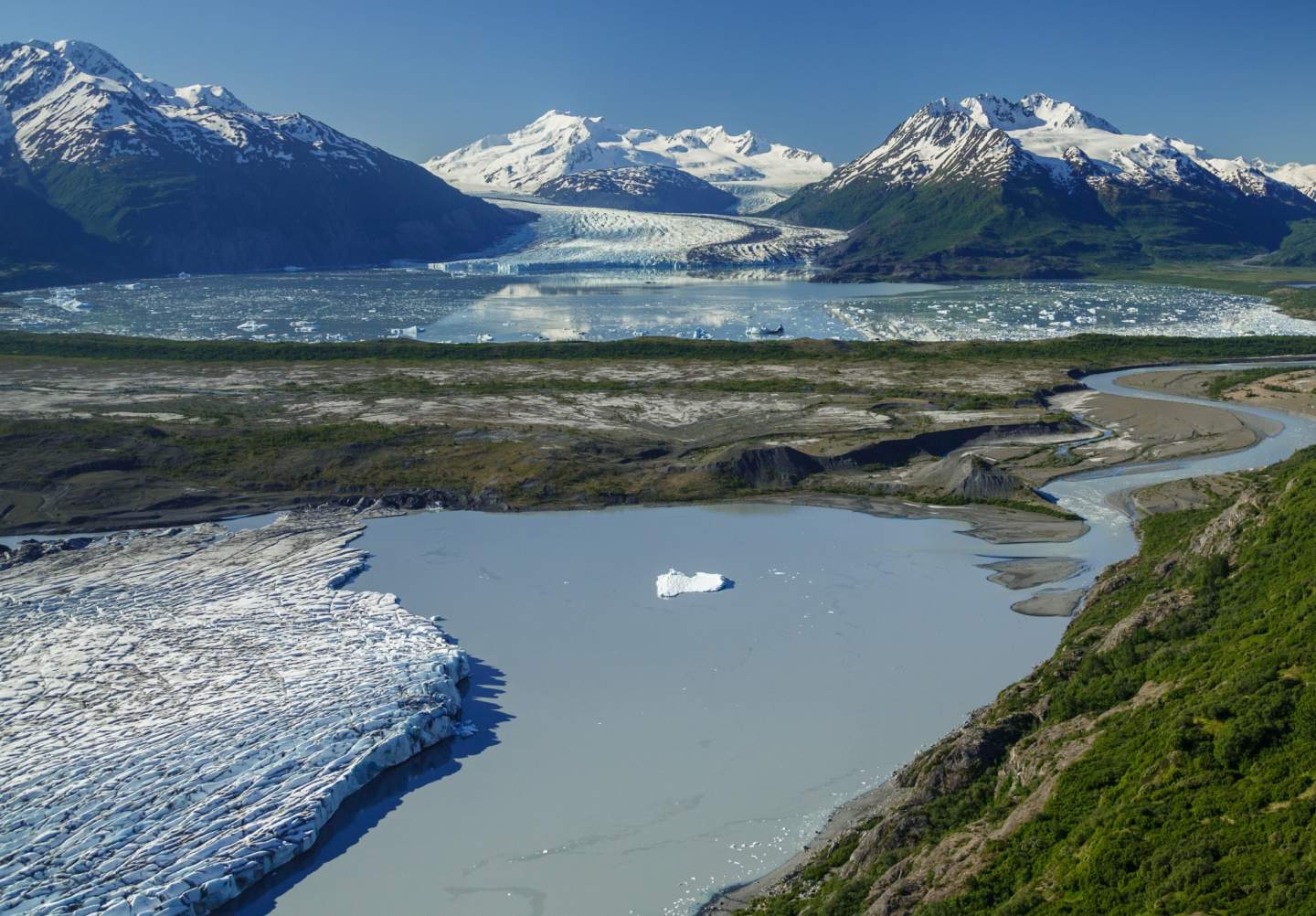 We were at an altitude of 6,000 feet when we crossed an ice field, mountains all around us, and began to slowly descend. In the far distance, we saw white dots peppering a large body of water: icebergs. Descending further, we were now treated to a stunning view of the folding crevasses of a glacier, which was bending around the mountain sentinels, plunging down the slopes, and emptying into a lake. David now had no words other than the superlatives he kept using over and over again. "Fantastic. Gorgeous. Unbelievable." The pilot flew a few circles around the lake, giving David ample time for photos. After leveling out, we saw another ice snake: the massive Knik Glacier—17 miles long, 200 feet high, and 4 miles wide. Then, making a left turn, our plane was over the silty waters of the Knik River and a wide, flat valley filled with a pink wash of dwarf fireweed plants.
The 90-minute trip was a non-stop visual feast for us all, but it was especially memorable for David. And his excitement has stuck with me. No matter where I travel in Alaska—and no matter how many times I've seen someplace—I find myself using all of his superlatives.