3 Days in Girdwood & Spencer Glacier
Season
Mid-May through mid-September
Visit
Transportation
Why This Trip?
This quick trip, which you can take by train or rental car, brings you to a stunning town full of adventures. It may be famous as a winter ski area, but Girdwood also offers amazing adventures year-round: kayak around icebergs, look for marine wildlife, go flightseeing and land on a glacier, and much more.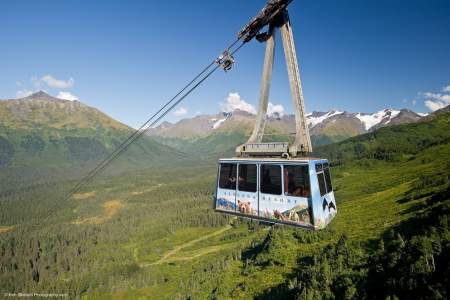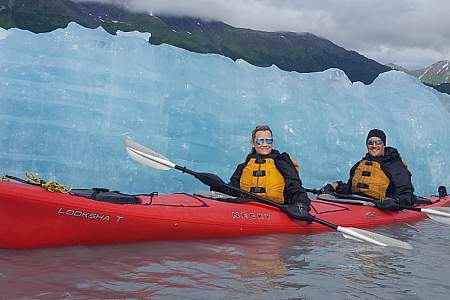 Today, you'll travel to see the Spencer Glacier, an amazing river of blue ice. Even better, this wilderness area is accessible only by riding the rails, and you'll take a fun train ride to get to the special Spencer Glacier Whistle Stop. Once there, you can you take a guided or unguided hike, or opt to paddle a kayak or raft out on a glacial lake with icebergs. You'll work up an appetite so be sure to grab a bite at one of Girdwood's great local restaurants. Overnight in Girdwood.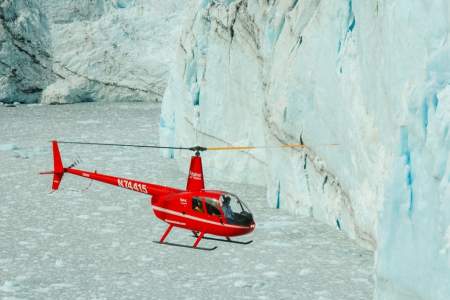 Enjoy your final day in Girdwood! Hike one of the great local trails. Or, try is dog sledding! Mush through a forested trail on a wheeled cart, or take a scenic helicopter ride, land on a glacier, meet some excited dogs, and then get on the sled and mush across a mountaintop glacier. After that, spend some time at the 200-acre Alaska Wildlife Conservation Center, where you'll get an up-close view of some of the state's unique creatures. Then it's time to make the scenic drive back to Anchorage. Depart for home, or continue on from Anchorage to see another part of the state!