This intimate, casual restaurant has some of the best-priced fine dining near Denali National Park. Fresh Alaskan seafood, Alaska-raised bison, house-made gelato, and an excellent wine cellar are highlights at the family-run restaurant, which also has great deals on king crab. You'll find similar upscale dining at some of the area's big lodges, but those restaurants tend to be more expensive and they're not nearly as cozy.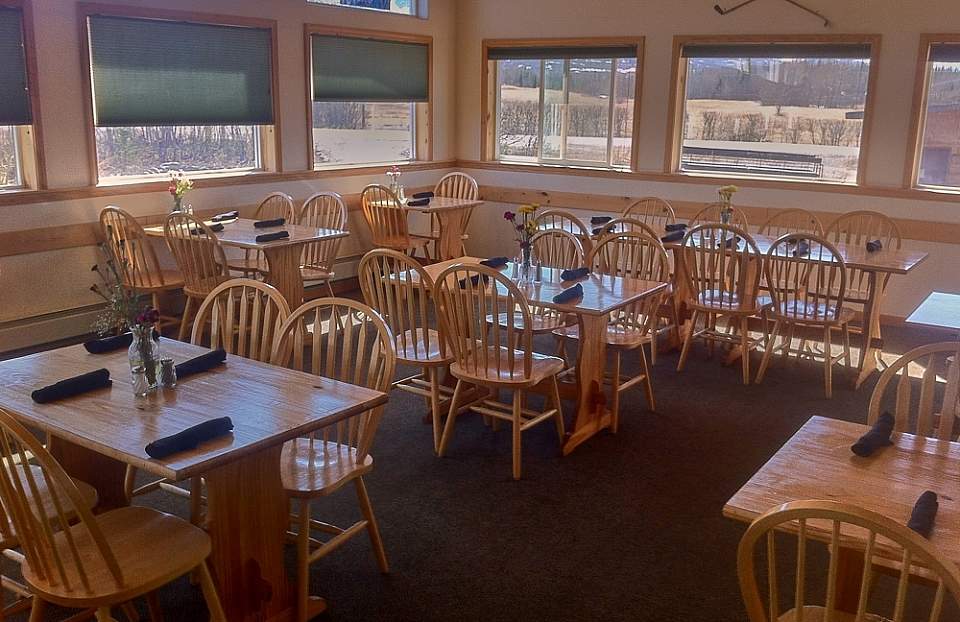 It's easy to confuse the Black Diamond Grill for a golf clubhouse—after all, the dining room overlooks a golf course with gorgeous panoramic mountain views. But you won't find club sandwiches and sodas on the dinner menu. Instead, the menu features tasty items like house-made gnocchi with fresh pesto and flame grilled Alaskan salmon served with a fresh lemon caper sauce and garden fresh vegetable risotto. Try a crisp glass of Emmolo Napa Valley Sauvignon Blanc with any entrée or a fun Napa Valley Red such as Altamura Sangiovese. In fact, you'll find great wines all over the menu, since the owners, Marilyn and Joe Usibelli, have vineyards in the Napa Valley. Their wine cellar isn't vast, but it's big for Alaska and has excellent selections at great prices.
The wines compliment a menu that's scratch-made, with a focus on local ingredients in season. Some veggies are grown in the area, and the bison is raised down the road in the town of Delta. And of course the seafood is fresh, trucked in from the coast every other day. If you've been waiting for a crab feast, this is the spot—it's a great bargain here. Start with their crab cakes, served with a chipotle aioli, or add ½-pound of king crab legs to your entrée. And of course, save room for dessert—the gelato's made fresh daily!
Yet for all the fine food and wine, this place is casual. It's off the beaten path, so it's rarely crowded—you can really enjoy sunset from the deck. And bring the whole family—kids can play mini-golf for free while you wait for a table, then order off a children's menu. It's also open for breakfast and lunch. Reservations accepted.