Experience Alaska at its most beautifully remote on a fully outfitted float trip with Aniak Air Guides. Whether your passion is rafting, fishing, hunting, backpacking, wildlife and outdoor photography, or gold panning, Aniak Air Guides can set you up with everything you need, then fly you to the perfect location to DIY the trip of a lifetime.
What It's Like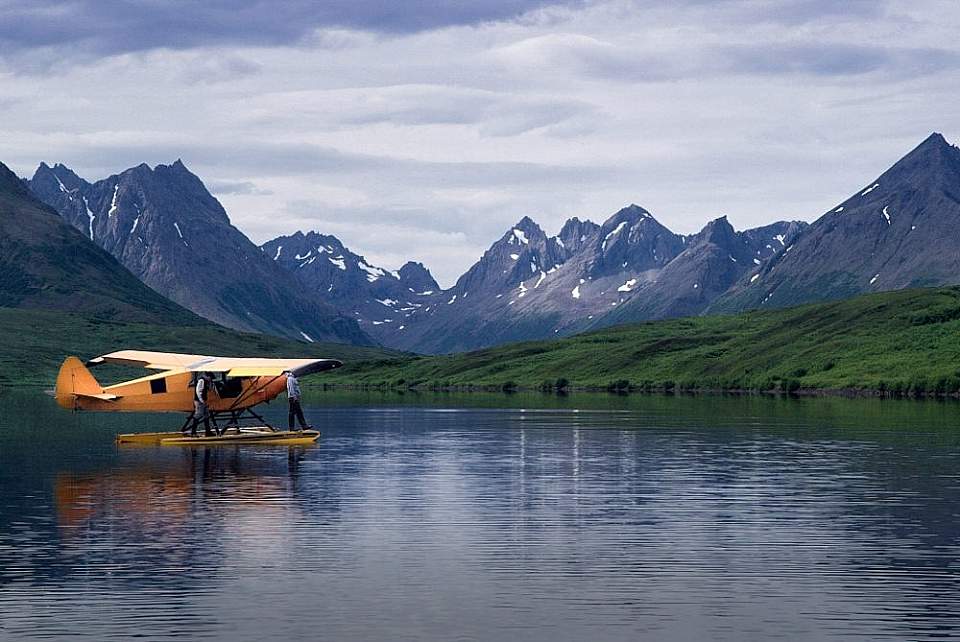 Plan your backcountry adventure with company owner Rob Kinkade, who can find the perfect river for whatever your interest might be. Want to fish? Want to get remote? Rob can help you figure it out. Then you'll fly into Aniak, where Rob will pick you up. Each trip begins with a flight over the river you plan to float, so you can get the lay of the land from the air. You'll touch down and get all your equipment (everything is provided except food and sleeping bags), then set off for however many days you like; most people spend 5–15 days (and since it's DIY, it's the same price no matter how long you spend).
Then enjoy the solitude and beauty of Alaska as you raft the rivers, most of which are Class I or II. You'll have a pickup point and time for Rob to come get you (and if anything changes, it's easy to communicate with Rob via your InReach device or a marine radio that he provides). At the end of your float trip, you'll enjoy a night of lodging and food at the Three Rivers Lodge in Aniak.
Remote Camp & Other Custom Trips
In addition to outfitting for river trips, Rob has also built up a remote camp on the Kogrukluk River. This remote camp can be used as a staging area for remote day trips, as well as a launching area to float the Kogrukluk and Holitna rivers. All 5 species of Pacific salmon run the Kogrukluk River where the camp is, along with dolly varden, grayling, and arctic char. In late June, the Alaska Department of Fish and Game sets up a weir right across the river to count salmon, which is a neat sight…as are the brown bears drawn by all the fish!
History of Aniak Air Guides
Aniak Air Guides has been in business since 1995, and Rob Kinkade used to fly for the previous owners until he bought the company 15 years ago. As a 20-year resident of Alaska, he's flown, rafted, and guided trips all over southwestern Alaska. He's passionate about this outdoor paradise, including the remote town of Aniak, 350 miles from the nearest road system.