Palmer / Wasilla Area Points of Interest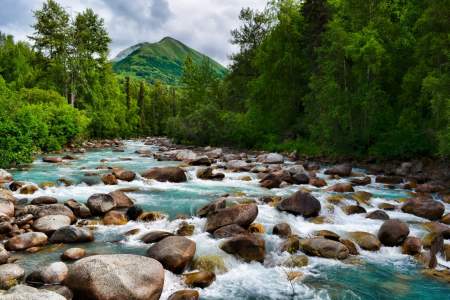 In the Tal­keet­na Moun­tains between the towns of Wil­low and Palmer, Hatch­er Pass is a local favorite for recre­ation or a scenic dri­ve. Hike in alpine tun­dra dot­ted with wild­flow­ers and ptarmi­gan, ski fresh, deep pow­der, or vis­it Inde­pen­dence Mine His­tor­i­cal State Park.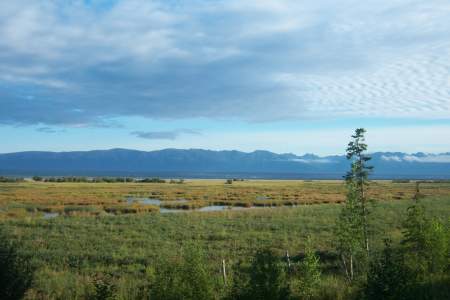 Vis­i­ble out­side the win­dows of the Mat-Su Con­ven­tion and Vis­i­tors Bureau, this state wildlife refuge is the result of the 1964 earth­quake. Lit­er­al­ly overnight, the land dropped by 6 to 20 feet; hay fields and pas­ture­land became salt flats and marsh­land. Once home to cows and grains, the land is now prime habi­tat for moose, birds, and fish. Some 20,000 acres are pro­tect­ed in the refuge, which is a pop­u­lar recre­ation and wildlife-viewing… ...more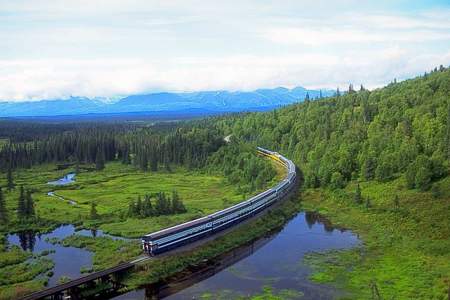 In Sum­mer (May — Sep­tem­ber), The Denali Star Train ser­vices Anchor­age, Wasil­la, Tal­keet­na, Denali and Fair­banks. In Win­ter (Octo­ber — April) the Auro­ra Win­ter Train oper­ates as a flag top train between Anchor­age and Fair­banks. It stops here head­ing North on Sat­ur­day, and South on Sunday.