Girdwood is the perfect launching point for a day cruise in nearby Prince William Sound. It's a 45 minute drive or just over an hour train ride. If you chose to drive yourself, remember to consider the Whittier Tunnel schedule.
If you're going to be in Girdwood, the Portage Glacier Cruise is another option. It's the perfect tour if you're looking to get up close to a glacier but don't have a lot of time or don't want to spend too much money. It's about a 30 minute drive and the tour lasts one hour.
Whittier Day Cruises View All
Whittier • Best Glaciers • 1.5 hrs from Anchorage by car, 2 hrs by train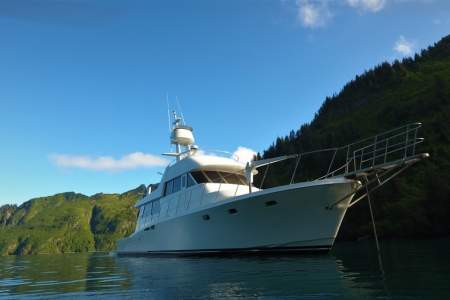 Season: Year Round
$435+ Day-trip | $470+ Multi-day
Cruise Ship Type: Small Ship Cruises
Ship Name: M/V Caroline
Spend the after­noon, or a few days explor­ing the waters of Res­ur­rec­tion Bay and Prince William Sound aboard the M/V Car­o­line, a beau­ti­ful cus­tom-built yacht set for adven­ture! It's the per­fect set­ting for a fam­i­ly or small group vaca­tion. Fill your days loung­ing on the fly­bridge, fish­ing, kayak­ing, strolling beach­es and cruis­ing to your next fan­tas­tic destination.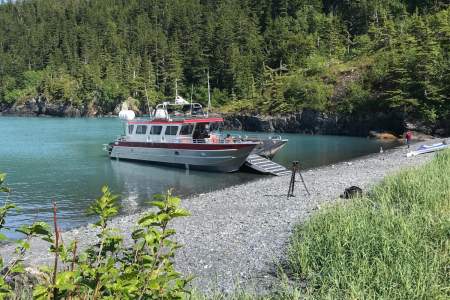 Season: Year Round $175+ 3.5 to 9 hrs
Lazy Otter offers clas­sic tours, but this is a water taxi, so they'll also take you any­where you want to go with­in Price William Sound — or just cus­tomize a tour to what­ev­er you want to see. Maybe that's glac­i­ers, or whales, — or maybe it's qui­et time on a seclud­ed beach. Lazy Otter can also help facil­i­tate tak­ing you and your fam­i­ly on a camp­ing trip. You're not held to any strict sched­ule, either: if, on a day tour, you can spend more time in one ...more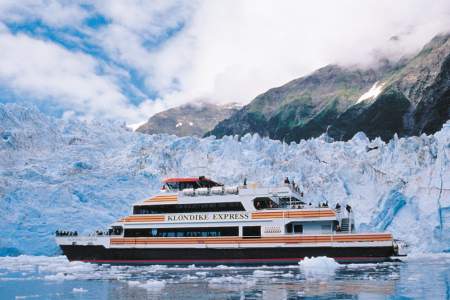 Season: May 1 - Oct 2 $199+ 5.5 Hrs
Phillips 26 Glac­i­er Cruise, out of Whit­ti­er, will take you to 26 dif­fer­ent glac­i­ers in just 5.5 hours. Enjoy cozy com­forts on the high-speed cata­ma­ran and wan­der its out­door decks as you come with­in 300 feet of mas­sive tide­wa­ter glac­i­ers. In addi­tion to glac­i­ers, the cap­tain will be on the look­out for wildlife like otters, whales, har­bor seals, and marine birds. The trip takes place in the after­noon, and a hot lunch is includ­ed in your tour. ...more
Portage Day Cruises
1 hr from Anchorage by car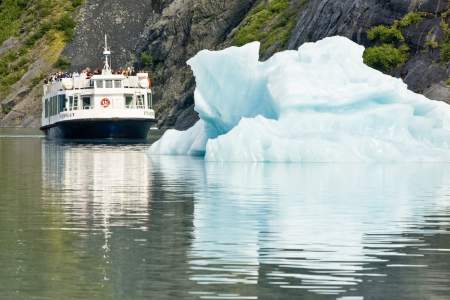 Season: May 28 to Sep 06 $45+ 1 hr
Just an hour's dri­ve from Anchor­age, the MV Ptarmi­gan let you get with­in 300 feet of the tow­er­ing ice wall called Portage Glac­i­er. You can also book a nar­rat­ed motor­coach tour to take you to Portage Glacier.