Fairbanks City Sightseeing Tours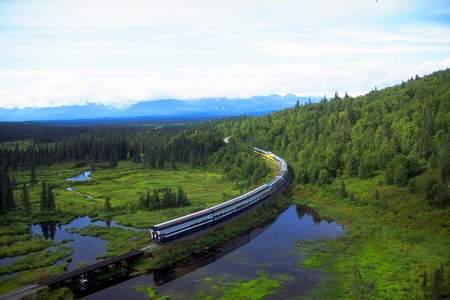 Season: May 29 to Sep 12 $66 to $395
This train trav­els through the forest­ed areas north of Anchor­age into the bore­al for­est, and even­tu­al­ly into the tun­dra regions fur­ther north. On a clear day the train will slow down to allow you to see beau­ti­ful vis­tas of Denali. You may also spot wildlife along the way. Day Trip from Anchor­age: Tal­keet­na Day Trip from Fair­banks: Denali Mul­ti-Day Trip from Anchor­age: Tal­keet­na, Denali Nation­al Park, and / or Fair­banks Mul­ti-Day Trip ...more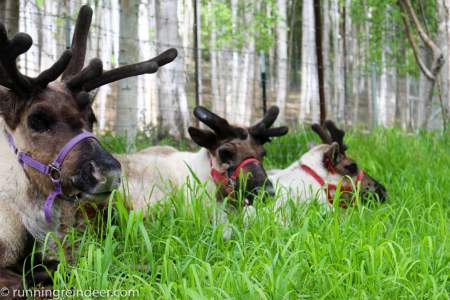 Season: Year Round $20 Yoga | $85+ Tour 1 - 2.5 hrs
You may think of rein­deer as fly­ing crea­tures of the imag­i­na­tion, but here in Alas­ka they're very real. And this unique tour gives you the oppor­tu­ni­ty to get up close and per­son­al with these mag­nif­i­cent ani­mals. Walk among them and pet them — it's tru­ly a moment made for Instagram.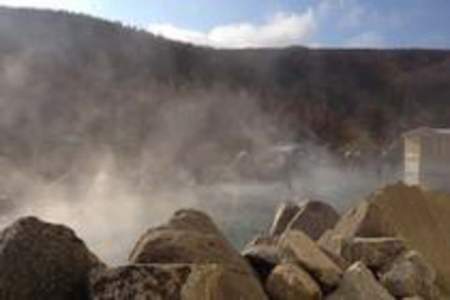 Season: Mid-May to September $145 per person 7.5 hours
Join Alas­ka Wildlife Guide in expe­ri­enc­ing one of Alaska's most desired attrac­tions, Chena Hot Springs Resort. From vis­it­ing the most north­ern Ice Muse­um, soak­ing in the all-nat­ur­al hot springs to learn­ing more about geot­her­mal ener­gy and vis­it­ing rein­deers, this tour will be a high­light of your Alas­ka experience.