Anchorage Motorcoach & Bus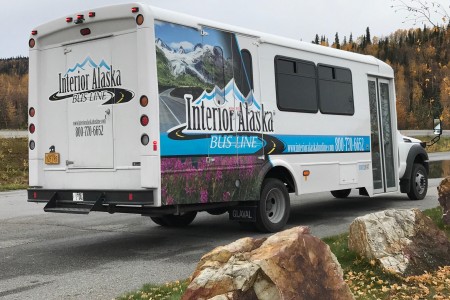 Season: Year Round | Monday, Wednesday, Friday $20+
This is your chance to trav­el like the locals! Many Alaskans ride this bus line that motors between Anchor­age, Glen­nallen, Fair­banks, and Tok, mak­ing stops along the way in off-the-beat­en-path des­ti­na­tions. Every Mon­day, Wednes­day, and Fri­day, you can board a van or a 20-pas­sen­ger bus to trav­el Inte­ri­or Alas­ka Bus Lines' route.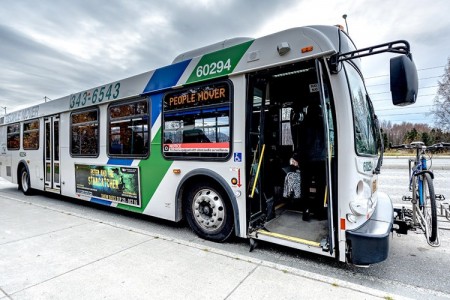 Season: Year Round $2+
Get around Anchor­age like the locals — take Peo­ple Mover! These clean, reli­able bus­es are an easy and inex­pen­sive way to get to and from the air­port or around town to see the hot spots.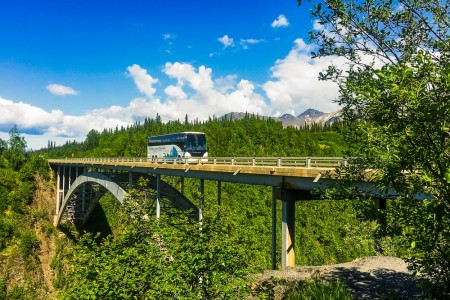 Season: May - September $70 - $170
The only same-day ser­vice between Seward and Denali Nation­al Park! Enjoy the ride aboard a deluxe motor­coach with com­fort­able seats, pic­ture win­dows, in-seat pow­er out­lets, and an onboard restroom. Offer­ing reg­u­lar sched­uled sum­mer ser­vice con­nect­ing Seward, Whit­ti­er, Anchor­age, Tal­keet­na, and Denali, plus spe­cial cruise con­nec­tions on ship days.