Two brothers and their families live off-grid in Alaska, running a fly-in wilderness lodge about 14 miles from Talkeetna. It's not the newest reality show. It's the year-round lifestyle of Zac Bramante and his brother Joe.
Caribou Lodge Alaska is one of the few wilderness lodges in Alaska catering solely to ecotourism.
Zac fell in love with the place during summers helping out the previous lodge owners. He leapt at the chance to take over the lodge and raise his family on a remote Alaska lake, miles from the nearest town.
When he's not guiding visitors on hikes over old caribou trails, Zac is working up the next video for the popular Bramante Brothers Youtube channel, which highlights aspects of their off-grid lifestyle.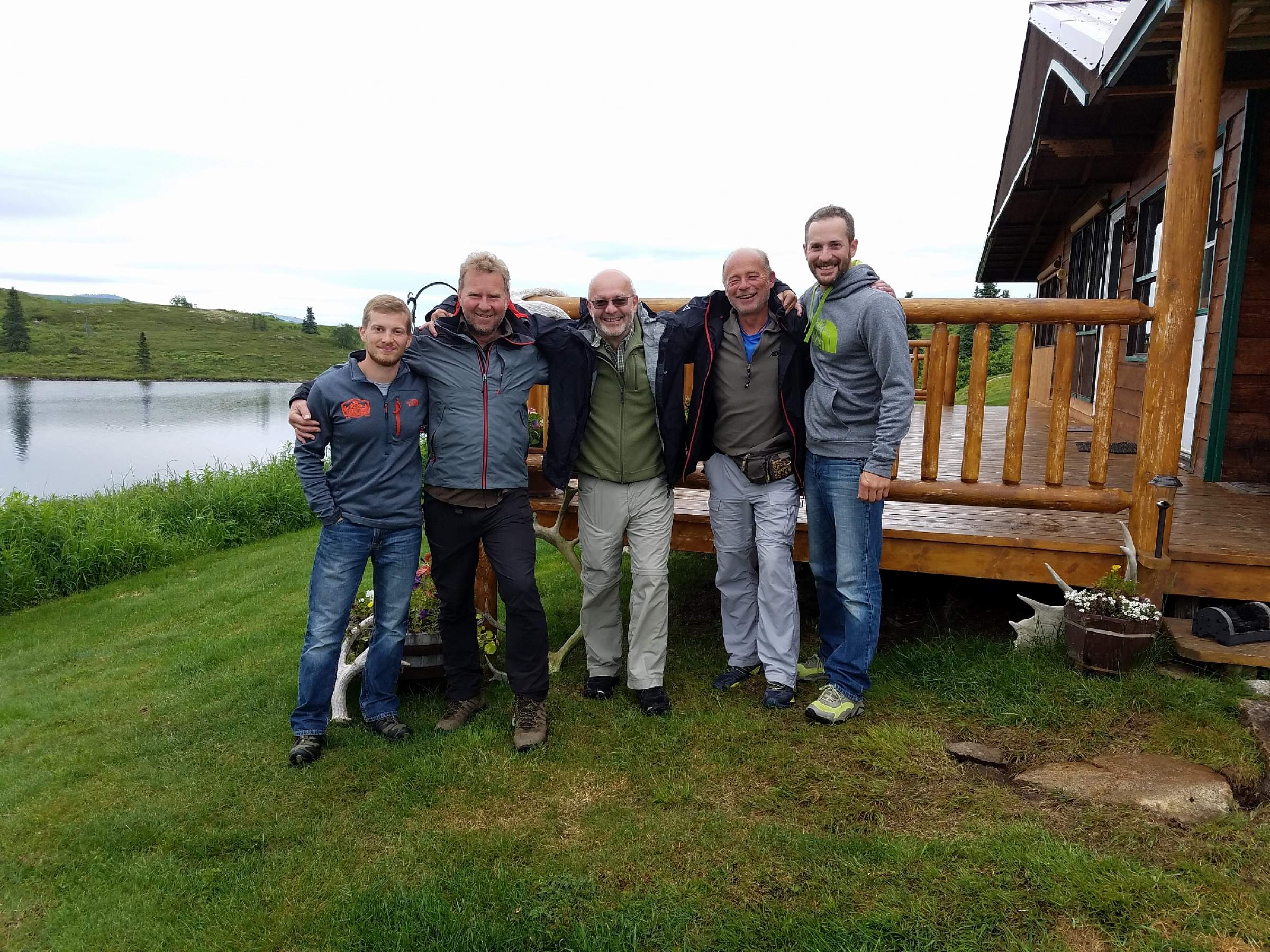 Q. What do you do? What's unique about what you've created? What life experiences led you to where you are today?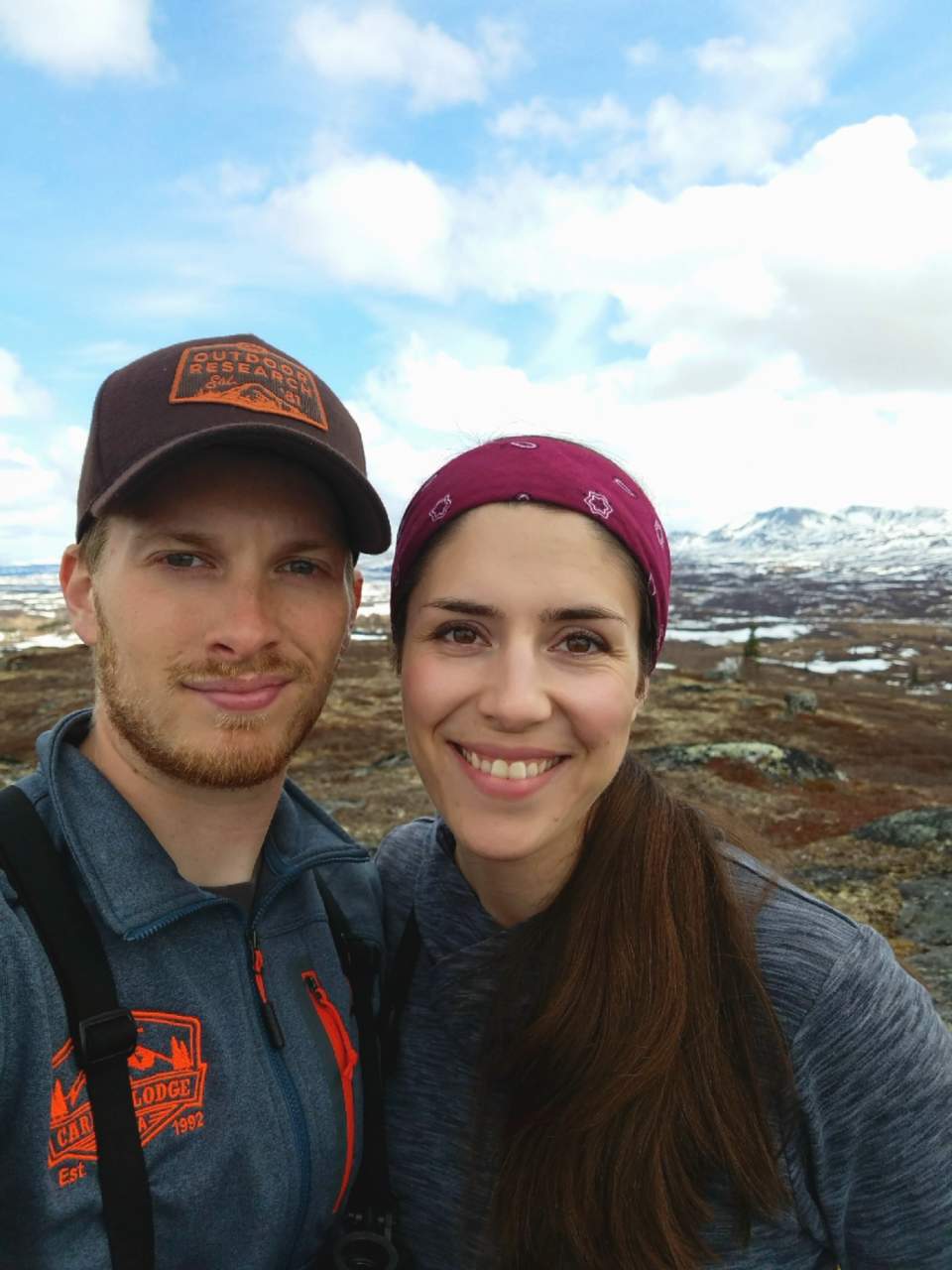 Caribou Lodge Alaska is the only fly-in wilderness lodge in the Talkeetna mountains. It was developed more than 70 years ago, and is secluded and pristine, since we own the only available property around the lake.
We have perfect views of Denali and cater only to eco-tourism. We are not located inside the national park, so there are not strict restrictions on hiking, fishing and blueberry picking.
I came to Caribou Lodge Alaska 20 years ago to help out around the property while the owners ran the lodge. Then I became an assistant guide for a few hiking trips and a "pack mule" on a multi-day camping trip. My time with the owner and his wife was like time with family. I always ached to go back and help every summer. Flying to the lodge and the "work" of hiking and camping was addictive.
The opportunity to take over the operation became a reality when my friends decided to sell in 2014. My wife Alyssa and I, along with my brother Joe and his wife Bonnie, took a leap of faith and became the owner/operators of Caribou Lodge Alaska. We live here, off-grid, year-round and there is quite the learning curve to that, but it has been an amazing adventure!
Q. What makes Alaska special for you?
I love that Alaska's long summer days give you energy to keep adventuring long into the night. You usually have no idea it's so late, because chances are you're still wearing sunglasses
Whether fishing, hiking, or road-tripping, it's always great to ask, "What time is it? I'm getting a bit hungry and tired." Your friend says something like, "Wow, it's midnight. I wasn't even paying attention!"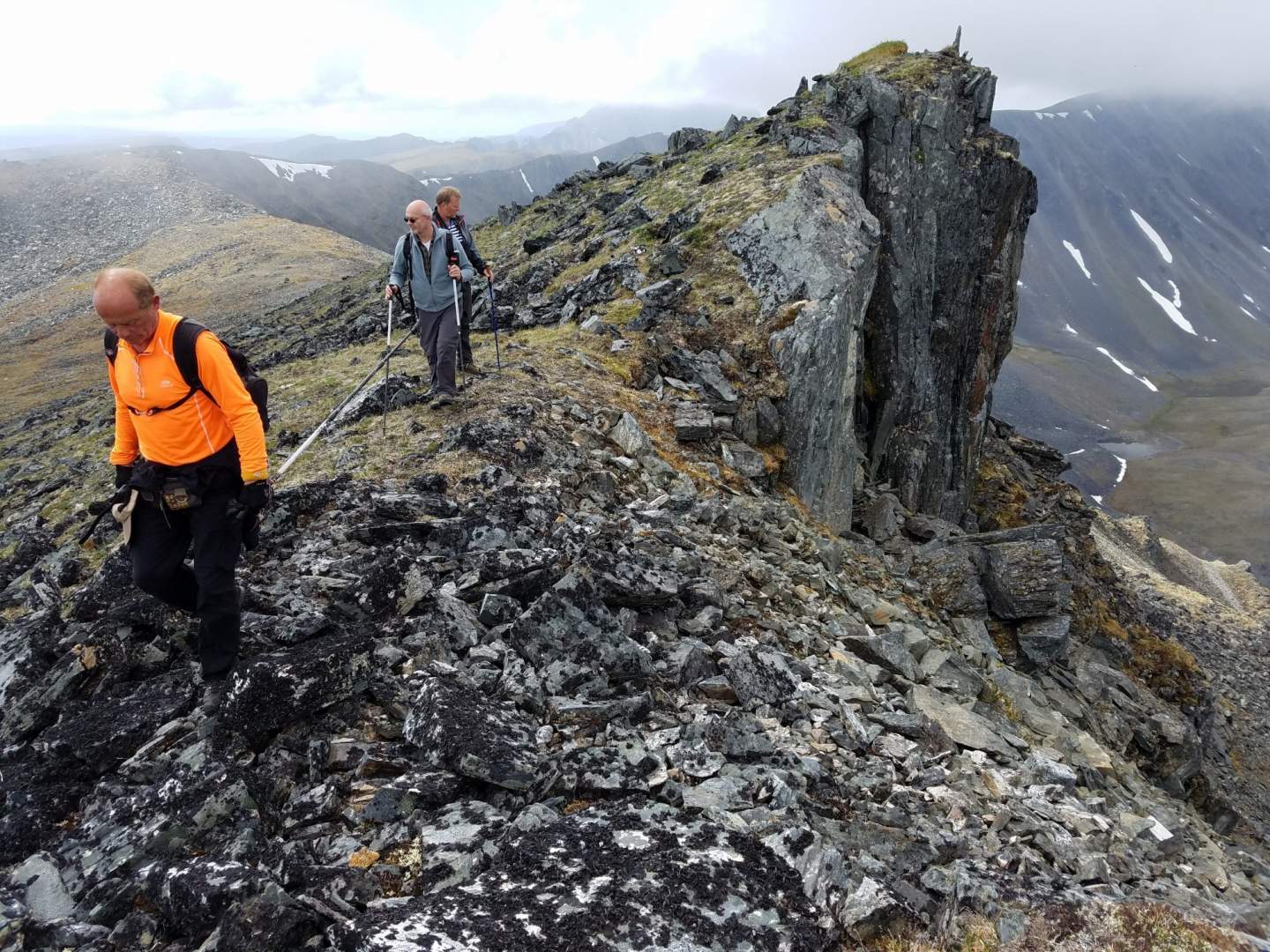 Q. What are your favorite places and/or experiences in Alaska? What do you remember most about them? What have you learned from them?
My favorite places are in the Denali region, including Denali Park, Talkeetna, and Caribou Lodge Alaska. Most of the alpine tundra is above treeline. The views are amazing and you can see wildlife that you wouldn't see in a dense forest. It also brings new meaning to "camping under the stars."
Taking a scenic flight around Denali was a highlight of my life. It makes you feel awestruck and so small at the same time. What an amazing experience to be that close to the tallest peak in North America.
When we aren't around the lodge or Talkeetna, we use Seward/Kenai Fjords National Park as our personal playground. It brings back many memories: hiking past Exit Glacier, fishing charters, whale watching cruises, the Sealife Center, or the day my pregnant wife went out on a halibut charter and caught her limit in spite of being seasick all day.
Q. Tell us a favorite story from an Alaska trip.
I can't think of an Alaska memory without my dad, who has now passed away.
I watched him land a huge coho salmon in Resurrection Bay and then kick himself because he hadn't bought a derby ticket. He would have won $500!
Our annual moose hunting trip created a collection of memories. The road trip, stopping at our favorite restaurant in Tok to get that amazing burger, talking with other hunters about their successes and failures as we fueled up the truck, setting up camp, and watching northern lights.
We were never very successful hunters, but the memories of moose hunting camp with my dad and siblings will last way longer than the meat in the freezer.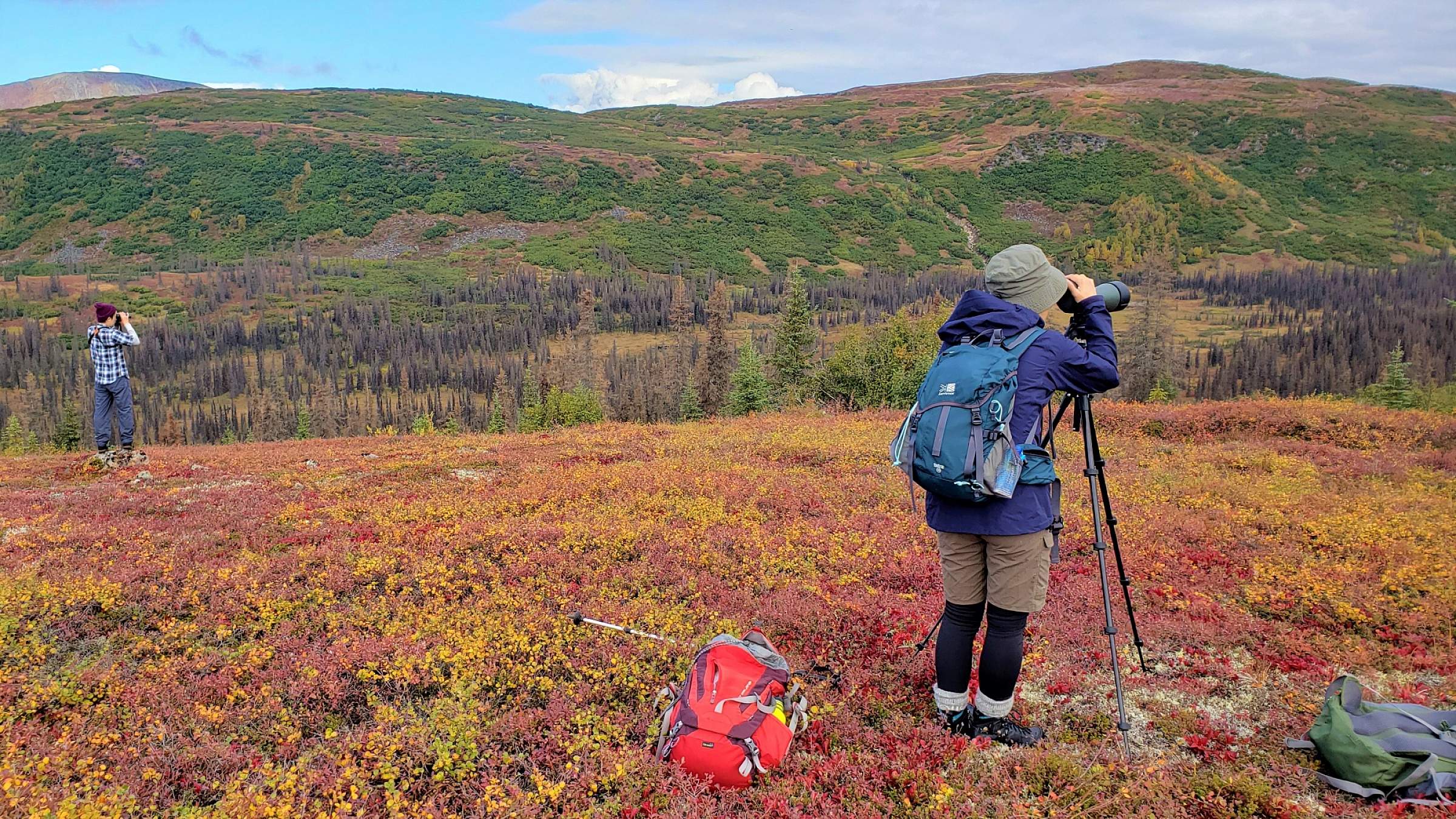 Q. How does the Alaskan wilderness make you feel?
It makes me feel small and grateful. I have had lots of experience as a guide in the wilderness. Waking up in my tent because of a howling wolf pack. Having a helicopter pick-up delayed for bad weather. Watching a cow moose charge a grizzly bear to protect her calf, while my clients and I stood less than 300 meters away.
Nature goes on with or without us, and I just feel grateful to be a part of it as much as I can.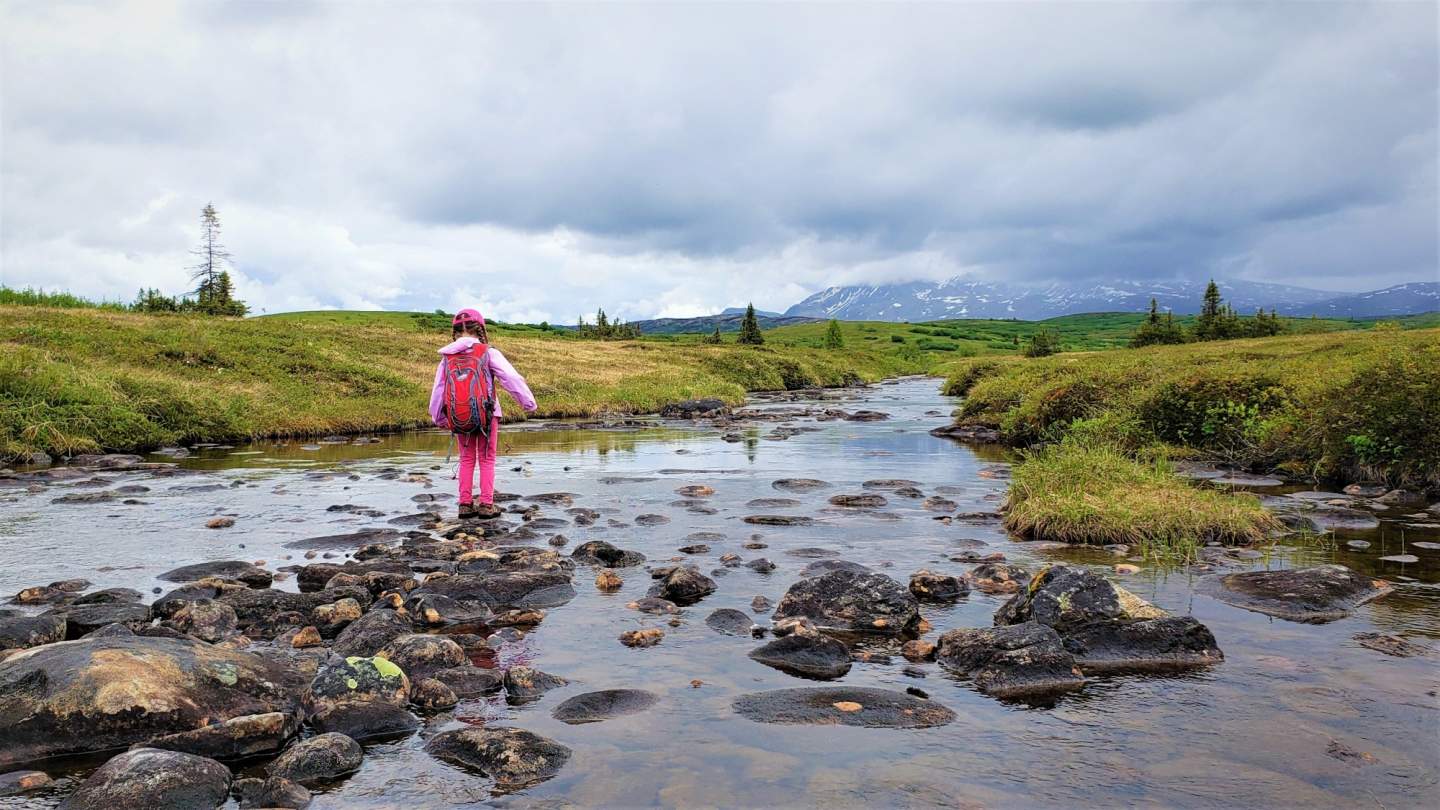 Q. What inspired you to go into the Alaska tourism industry? What feeling or memory or change would you like your visitors to leave with?
My family sold hand-crafted souvenirs at the Anchorage downtown market, and I loved talking to tourists and answering their questions.
I love being a leader and knowing I can make a difference in someone's day. I also enjoy sharing my knowledge of plants and animals with people who are eager to learn.
My goal as a guide and lodge owner is to have people leave Alaska with a greater appreciation for simple things like nature and family.
Q. Alaska.org's mission is to show visitors a more authentic Alaska experience. What are those qualities? How does it change an Alaska vacation?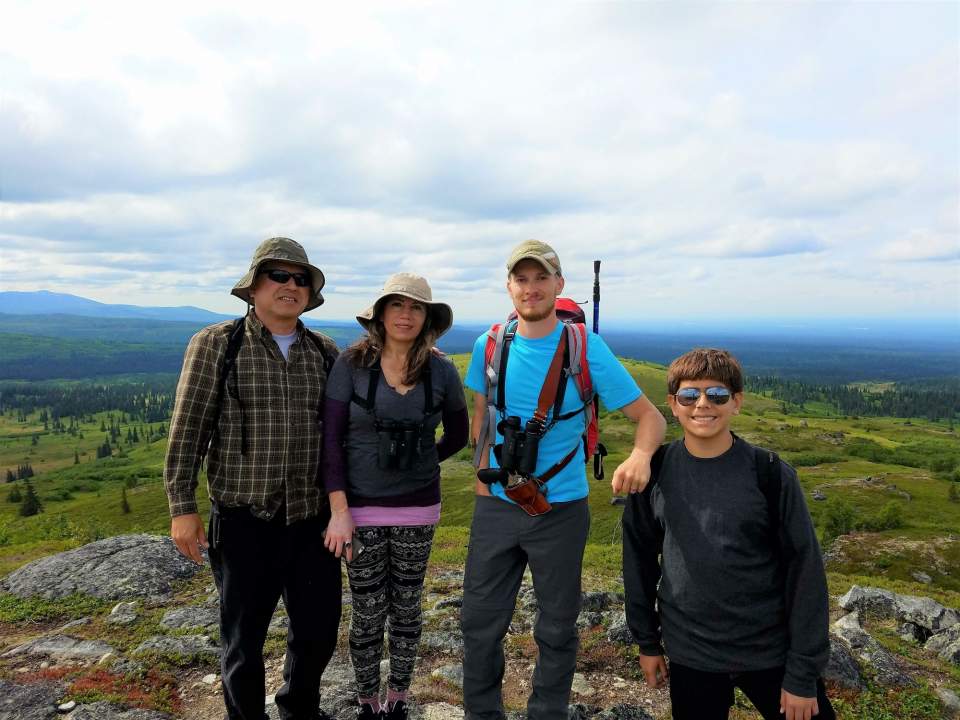 A truly authentic Alaska experience needs to have any number of these ingredients. It will give you a much larger appreciation for the real Alaska!
Get away from crowds of people and corporate hotels. Stay at a family owned/operated lodge or B&B.
Take a scenic flight around Denali.
Go tent camping above treeline so you can see northern lights from your sleeping bag.
Go blueberry picking.
Catch a salmon!
Eat pizza at Moose's Tooth Pizzeria in Anchorage, eat a flatbread sandwich at Mountain High Pizza Pie in Talkeetna, get the cheeseburger with a side of their famous fried mushrooms at Fast Eddy's in Tok, and drink coffee at Resurrect Art Coffee House in Seward.
Check out Alaska.org for things to do, or ask locals at the pub or fishing hole for things you won't find in most visitor guides.
And of course, fly in a float-plane to visit us at Caribou Lodge Alaska.
Q. What are 3 words that sum up what Alaska means to you?
Adventure. Vast. Unforgettable.