John Gaedeke grew up spending summers at his family's fly-in lodge 60 miles above the Arctic Circle. Once he traveled the world, he realized just how incredible and rare this vast area of untouched wilderness is.
John now operates the lodge, but also spends a lot of time fighting powerful interests and looming development projects that would forever alter this intact ecosystem.
He believes part of protecting a place is to share its story widely. So John invites visitors to experience the Arctic for themselves, within the heart of the Brooks Range wilderness.
Q. What do you do, and what life experiences led you to where you are today?
I live in interior Alaska the whole year, splitting my time between Iniakuk Lake and Fairbanks. That was also how I grew up.
My parents were establishing the business, one cabin at a time, so I was partly raised and home-schooled on Iniakuk Lake, and partly in Fairbanks at regular school. I got to see what city life was like – the social aspects, community and technology. But I really enjoyed the wilderness half of my year the most.
In the bush, every gallon of gas is precious; a bag of books from the library is evening entertainment. Get your work done early, and you can spend the rest of the day skiing, sledding or cutting wood.
Local game animals were a major part of our diet, and they were also the reason tourists came to visit us, so I saw the importance of an intact ecosystem at an early age. My surroundings created the foundation for conservation work I'm involved in now, fighting hard to keep subsidized industrialization out of the Brooks Range.
Ideally we will all work together to prioritize respect for this wild place. It is functioning perfectly without us and doesn't need to be saved or restored.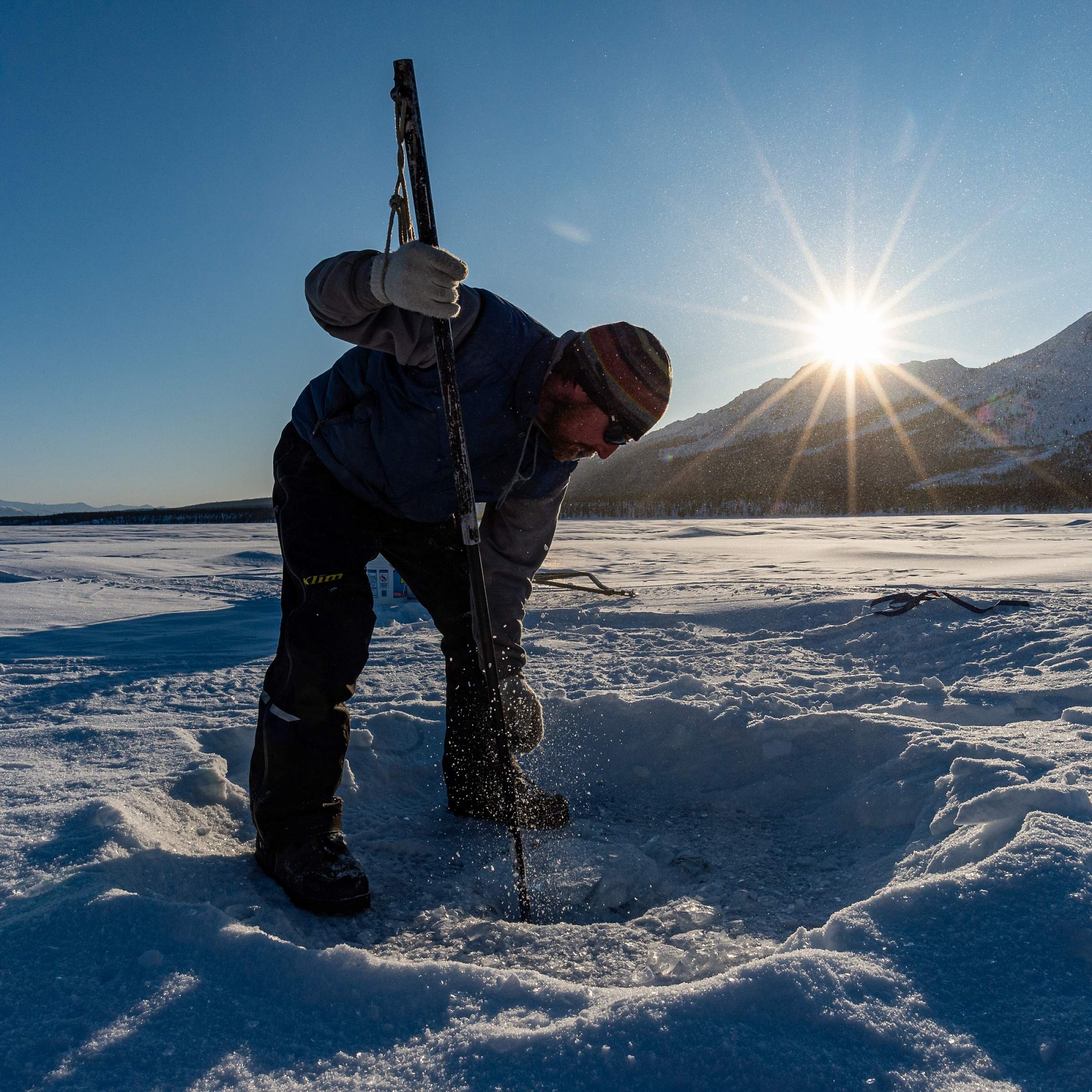 Q. What makes Alaska special for you?
Alaska is so big and wild. In my extensive travels around the world, I have found nothing that comes close in size, scenery, or stillness. No matter how much you explore Alaska, there will always remain epic places that you miss. A single lifetime is simply not long enough.
Q. What are your favorite places and/or experiences in Alaska? What do you remember most about them? What have you learned from them?
My favorite place is the Brooks Range. To me, it is the wildest edge of the map. I love the grinding change of ice melting during breakup in late May, the heat and endless sun of June and July, and the breath-catching cold of deep winter, when the light is blue and scarce.
Each season teaches me to enjoy every day, because just when you get your system dialed in, the change happens and you need to prepare for new challenges and weather systems all over again.
Q. Tell us a favorite story from an Alaska trip.
I have never travelled in Alaska without creating wild memories and stories. It just happens all the time here.
One of my favorites was breaking trail in the winter with three friends. We were putting in 80 miles of trail so that I could run dog mushing trips. A blizzard hit us when we were 25 miles into the trip and we got pinned down for four days in our tents, with howling winds and dumping snow. We just laughed and told stories and marveled at the power of nature.
When it was done storming, the snow was too deep and fresh to continue. We came back a week later to finish the job, when the snow had settled enough for travel. You can't rush the weather or the seasons in Alaska and I love that.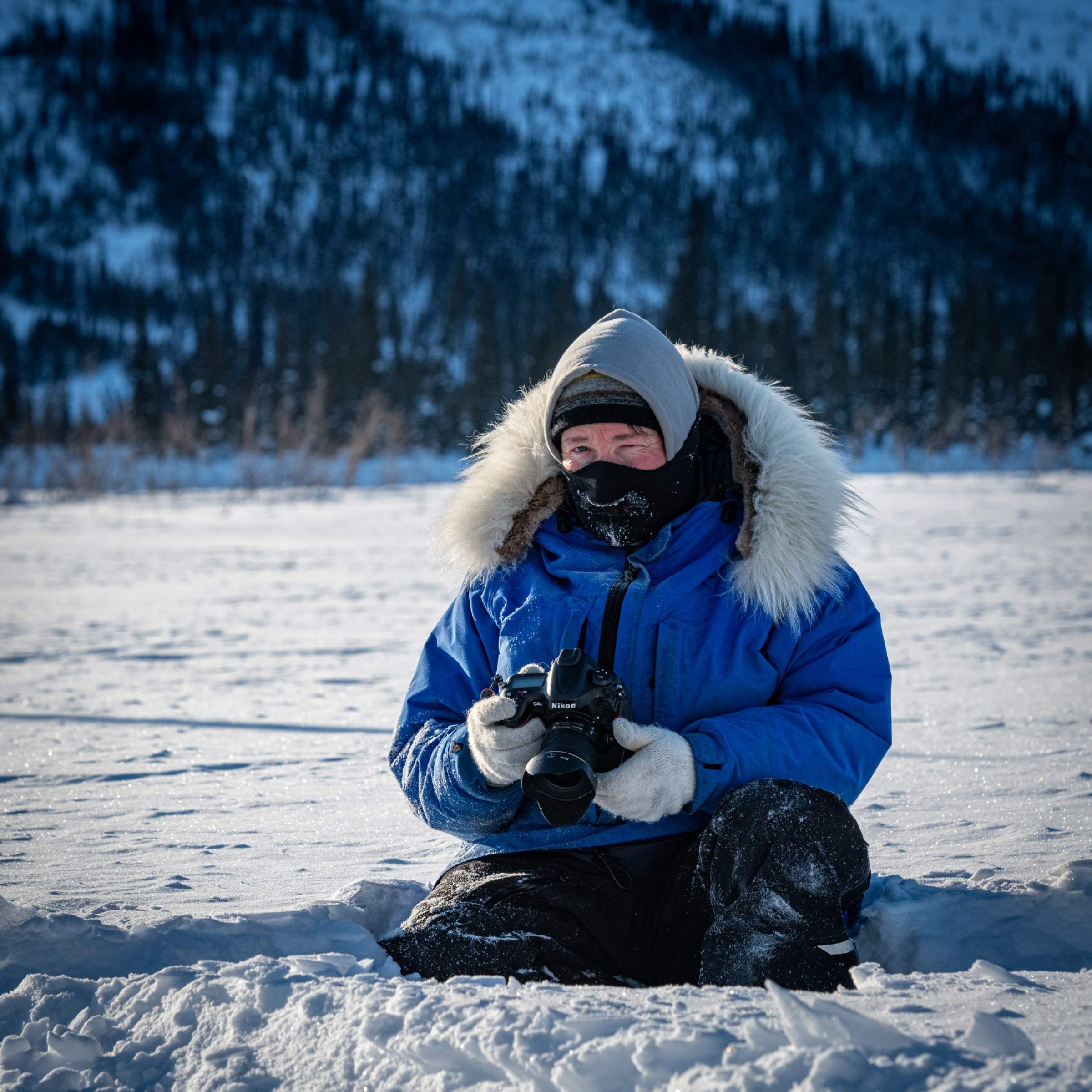 Q. How does the Alaskan wilderness make you feel?
Alive, in every moment. When you get far enough out, you realize every movement is important. You have to conserve your food, make smart decisions, and watch the weather at all times. It's unforgiving, but rewards the patient traveler with massive herds of caribou, streams full of bright grayling, and wolves howling in the night.
Q. What inspired you to start your tourism business? What feeling or memory or change would you like your visitors to leave with?
My parents were the inspiration for the family business, and I'm thankful every day. But the lakes and mountains are the same and there has been very little change to the geography in our 45 years in business. We are the ones who have been changed by the surroundings, and we try to pass that message on to our clients.

Q. What are 3 words that sum up what Alaska means to you?
Wild, vast, and humbling.