Remote, exclusive, and all-inclusive, this family-owned lodge located north of the Arctic Circle on the edge of Gates of the Arctic National Park caters to independent travelers looking for comfort off the beaten path. The summer season offers hiking for all fitness levels, fishing, boating, and canoeing under the Midnight Sun. Only one group is booked at a time, and a 'concierge guide' is included for the duration of your trip.
Summer Above the Arctic Circle
This fly-in luxury wilderness lodge is 200 miles north of Fairbanks, 60 miles north of the Arctic Circle and 180 degrees from anything you have ever experienced before. The main lodge has all the amenities, or you can travel farther into the wilderness and explore the Brooks Range from one of the lodge's private cabins, inside Gates of the Arctic National Park.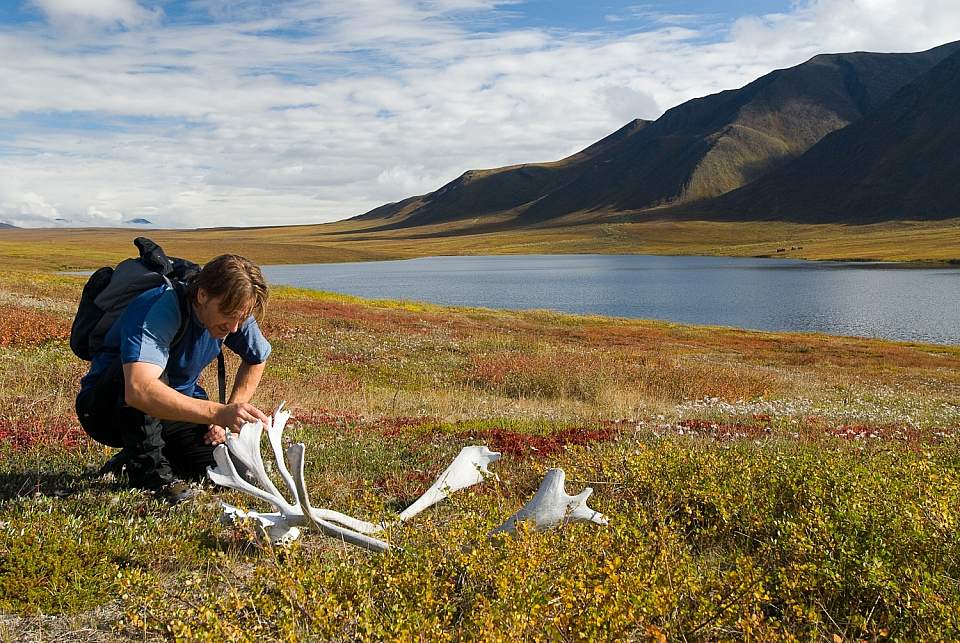 Hand-Crafted Luxury Lodging
Lead guide and manager John Gaedeke was raised right here. He was born the year after his parents, Pat and Bernd, started cutting logs for the lodge on their honeymoon in 1974. The lodge was built by hand and there was sawdust covering his crib in those early days, while Pat kneaded bread on a tree stump. Today, he and his guides (all locals themselves) treat guests here with an enthusiasm they have for the wilderness, while the aroma of Pat's famous sourdough breads beckons from a modern kitchen. The lodge features 24-hour solar power, plenty of hot water and even satellite internet. Alaskan gourmet meals are family-style with local dishes from salmon and freshly-baked sourdough bread to blueberry pancakes and decadent deserts, all served in an atmosphere of innovation.
Summer Magic
In June or July you can hike, photograph, watch wildlife, and fish under the endless Midnight Sun. In August, watch caribou migrate right past the porch of the cabin in Gates of the Arctic National Park as the tundra colors begin to turn. Leisurely day-long float trips are also a prime activity, starting at the outlet of Iniakuk Lake and ending with a floatplane pickup and return to the lodge in time for dinner. The Brooks Range is best seen by air. Take a flight over 8.3 million acre Gates of the Arctic National Park or 1.75 million acre Kobuk National Park. Stop for a shore lunch and a brief hike, or spend a few days at Iniakuk Lodge's remote cabins with your guide.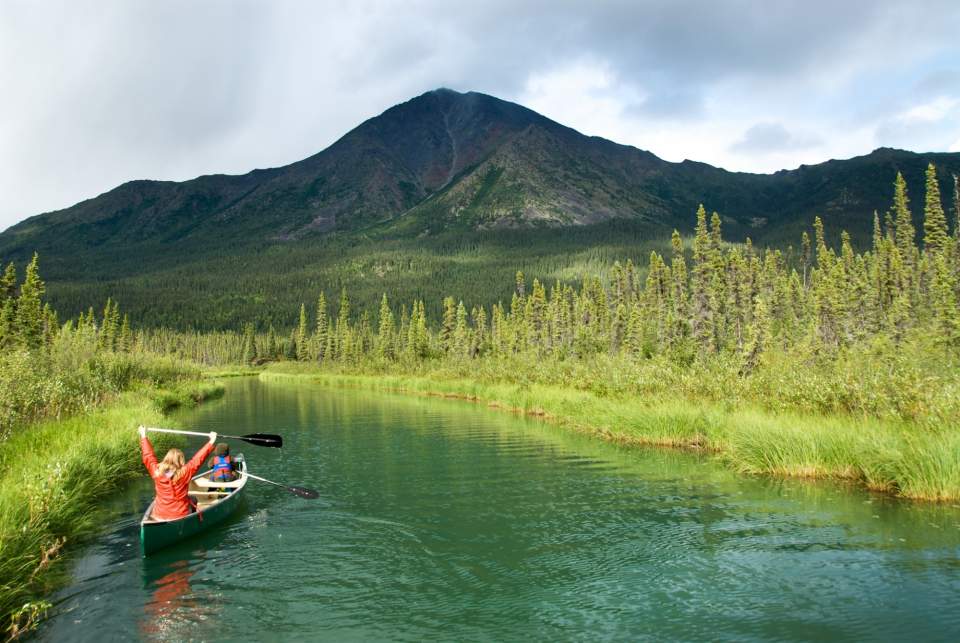 A Wide Range of Wilderness Adventures
John and Pat answer all emails directly, helping you plan your trip to the far north. Each tour can be customized to fit your preferences. All-inclusive means lodging, all meals, guide with your group for the duration of your stay and round-trip air transportation from Fairbanks is included in each tour selected.
You can't rush the weather or the seasons in Alaska and I love that.
Meet me