Remote and exclusive, this family-owned lodge north of the Arctic Circle offers independent travelers an experience far off the grid. The summer high season brings fabulous hiking, fishing or floating under the Midnight Sun—but you'll still be able to relax in comfort, and never feel like you're roughing it.
Summer Above the Arctic Circle
This fly-in luxury wilderness lodge is 200 miles north of Fairbanks, 60 miles above the Arctic Circle, and, as owner John Gaedeke says, "180 degrees from anything you have ever experienced before." The main lodge has all the amenities, or you can travel farther into the wilderness and explore the Brooks Range from one of the lodge's private cabins, inside Gates of the Arctic National Park.
Hand-Crafted Luxury Lodging
Lodge owner John was raised right here. He was born the year after his parents, Pat and Bernd, started cutting logs for the lodge on their honeymoon, in 1974. The lodge was built by hand and there was sawdust covering his crib in those early days, while Pat kneaded bread on a tree stump. Today, he and his guides (all locals themselves) treat guests here with an enthusiasm they have for the wilderness, while the aroma of Pat's famous sourdough breads still beckon from a modern kitchen.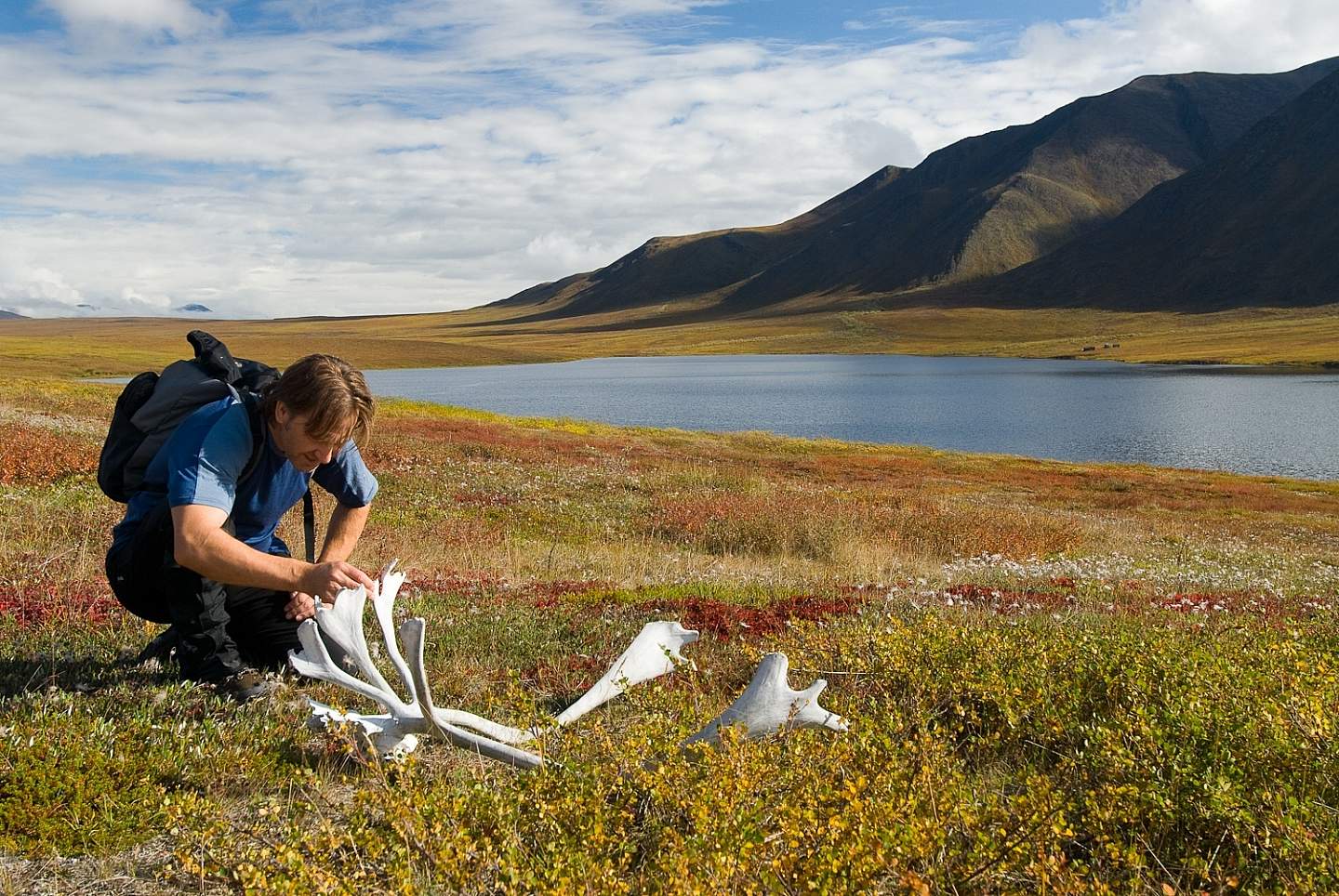 The lodge comes with 24-hour solar power, plenty of hot water and even satellite Internet, if you need it. The meals, enjoyed family-style in the dining room, are prepared on-site with local dishes—from king salmon and that fresh-baked sourdough bread to blueberry pancakes and decadent deserts. The warmth of crackling wood stoves, carpeted rooms and down comforters keep you cozy in the far north: "You can relax and enjoy the wilderness," John says, "without being beat up by it."
Summer Magic
Come during June or July and you can hike, photograph and fish under the endless midnight sun. In August, you can watch caribou migrate right past the porch of their cabins in Gates of the Arctic National Park, as the tundra colors begin to turn. Leisurely day-long float trips are also a prime activity, starting at the outlet of Iniakuk Lake and ending with a floatplane pick up and return for dinner. The Brooks Range is best seen by airplane. Take a flight over 8.3 million acres of Gates of the Arctic National Park or 1.75 million acre Kobuk National Park. Stop for lunch and a short hike, or spend a few days at Iniakuk Lodge's private cabins with your guide.
The lodge is also known for its winter adventures—such as dogsledding and aurora-watching.
Paddle, Hike or Fish on Personalized Adventures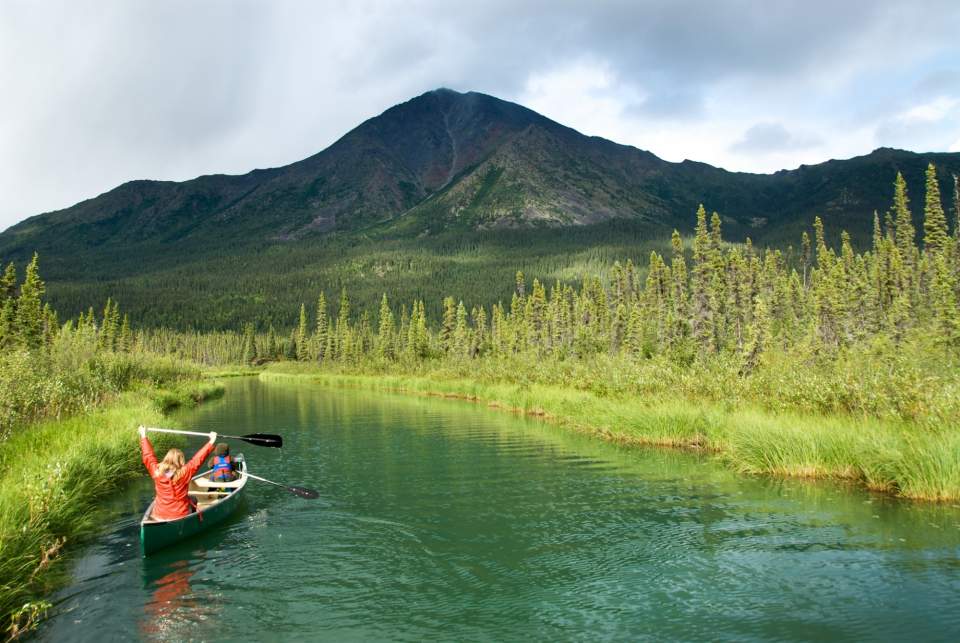 Depending on which activities intrigue you the most, you will get a customized itinerary and as much (or little) guidance as you like. John and Pat answer all calls and emails themselves, helping you plan your trip to the far north. The lodge's pre-set itineraries are just a starting point; every trip is customized and adjusted to fit your needs and expectations.
Because it's all-inclusive, your lodging, meals, personal guide, and fly-out excursions are all covered in your price. Iniakuk Lodge supplies specialty gear—like canoes, fishing rods and rain gear—so that you can enjoy the wilderness like a pro, no matter the weather.
One-on-One Service
The ratio of guides to groups is a stunning 1-to-1, so you've always got someone handy to show you how to fish, or how to float a wild and scenic river during summer. If you'd rather spend part of the day canoeing on your own, they'll get you your gear, offer some advice, then send you on your way.
Visitors love the passion at Iniakuk Lodge for the outdoors, Alaska, and the Brooks Range's backcountry. The guides have plenty of wild tales from adventuring north of the Arctic Circle and they are happy to share them. "We can't wait for winter," John says, "and then we can't wait for summer again."
You can't rush the weather or the seasons in Alaska and I love that.
Meet me