The picturesque Wedgewood Wildlife Sanctuary borders the Wedgewood Resort and is preserved by the Resort.
You won't find any cyclists, swimmers or fishing here, so that the focus can stay on what matters: the wildlife. Come visit and you might see up to 15 different kinds of mammals—from beavers to red foxes, flying squirrels, snowshoe hares and even moose—but this is also a birder's gold mine.
Pick up the checklist of more than 100 bird species commonly seen here, including a bevy of owls, thrushes, cranes, pipits, kingfishers, tundra swan, ducks, geese and wigeons. The sanctuary connects to Creamer's Field Migratory Waterfowl Refuge nature trails.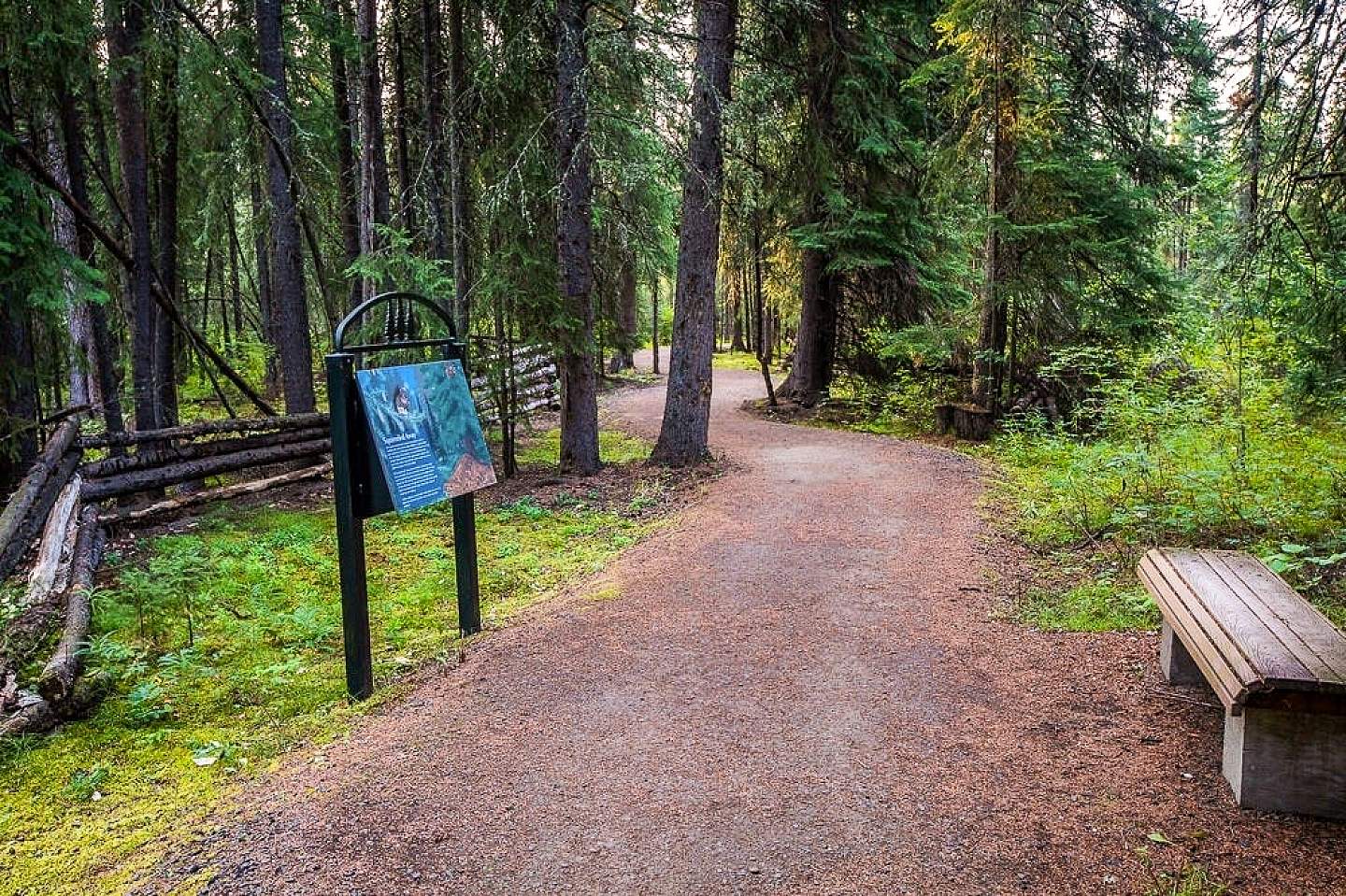 Throughout the Sanctuary's trail system there are 14 interpretive signs, so you can learn how the birds, fish, frogs and mammals survive and even flourish in interior Alaska's tough climate. You'll also find plenty of benches so you can sit down with your binoculars, camera or sketchbook—or just to soak up the surroundings. In the winter, visitors can go cross-country skiing, snowshoeing or, of course, aurora-watching.
During Aurora Season, August 21 through April 21, the sanctuary is an ideal place to hunt for the northern lights. It's location in town, groomed trails and accessibility make it a good choice for those who don't want to travel out of town.
There are two easy nature trails in the Sanctuary—both designed to help you focus on the surroundings. The trails are made of compacted gravel and have no elevation changes, so they're easy to navigate with a stroller or wheelchair.
The .7-mile Taiga Trail winds through a mosaic of boreal forest habitats, including tall white spruce, paper birch, black spruce and aspen. The trail also traces the western shore of Wander Lake, featuring a great spot for views on a large observation deck.
The 2-mile Wander Lake Trail, which loops around the lake, features a beaver hut, water meadow, photography blinds and shallows that attract wading birds, as well as providing a rearing habitat for non-game fish.