Photo Credit: Fountainhead Wedgewood Wildlife Sanctuary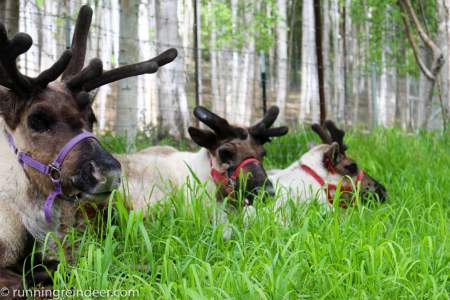 Season: Year Round $20 Yoga | $85+ Tour 1 - 2.5 hrs
You may think of rein­deer as fly­ing crea­tures of the imag­i­na­tion, but here in Alas­ka they're very real. And this unique tour gives you the oppor­tu­ni­ty to get up close and per­son­al with these mag­nif­i­cent ani­mals. Walk among them and pet them — it's tru­ly a moment made for Instagram.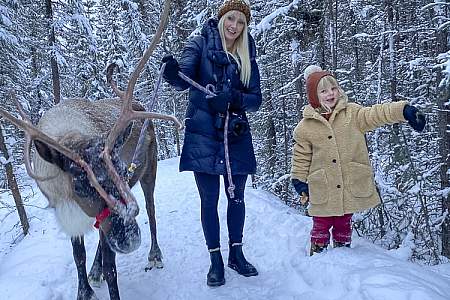 Season: Year Round (Except May) Summer $50+ | Winter $65+ 30 min - Multi-Day
Sam­ple a vari­ety of Alaskan activ­i­ties year-round through this orga­ni­za­tion that's all about show­cas­ing the com­mu­ni­ty of Two Rivers. The sig­na­ture Taste of Two Rivers Tour includes a dog sled demon­stra­tion, gold pan­ning, and an oppor­tu­ni­ty to meet & pet rein­deer. Oth­er sum­mer tours include hikes with rein­deer and vis­it­ing a peony farm. In win­ter, go dog sled­ding (day or mul­ti-day expe­di­tion) and view the north­ern lights.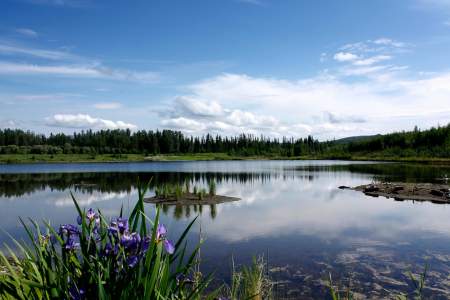 Season: Year Round Free
Come vis­it and you might see up to 15 dif­fer­ent kinds of mam­mals — from beavers to red fox­es, fly­ing squir­rels, snow­shoe hares, and even moose — and sev­er­al species of birds. Through­out the Sanctuary's trail sys­tem there are 14 inter­pre­tive signs, so you can learn how the birds, fish, frogs, and mam­mals sur­vive in inte­ri­or Alaska's tough climate.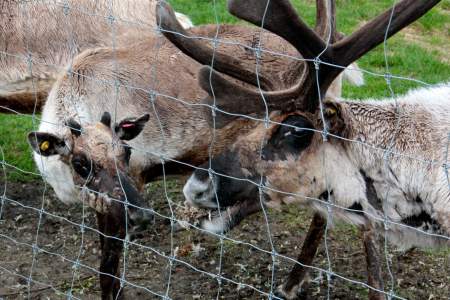 Dai­ly tours at the Robert G. White Large Ani­mal Research Sta­tion (LARS) at Uni­ver­si­ty of Alas­ka Fair­banks pro­vide vis­i­tors with the chance to view muskox­en and rein­deer while learn­ing about ongo­ing research study­ing the adap­ta­tions enabling these arc­tic ani­mals to sur­vive and thrive in extreme­ly cold temperatures.