Photo Credit: Westmark Inn Skagway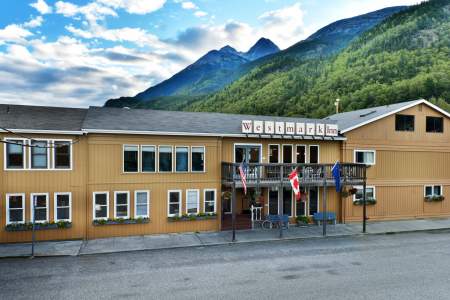 Season: May 11 - Sept 30 $169+
This Vic­to­ri­an-style, 94-room inn cap­tures the spir­it of the Klondike Trail with its Vic­to­ri­an décor, rus­tic set­ting and warm Alaskan hos­pi­tal­i­ty. Locat­ed next to Skag­way's his­toric dis­trict, it's con­ve­nient for shop­ping and enter­tain­ment in town. Perks include free ferry/​airport pick­up, free park­ing, Alas­ka Air­lines Mileage plan and a guest computer. Open sea­son­al­ly from the begin­ning of May until the end of September. Mile Zero is locat­ed just three blocks from the shop­ping and din­ing cen­ter of Skag­way sit­u­at­ed along his­toric Broad­way Avenue. A con­ti­nen­tal buf­fet style break­fast is served between 7:00am and 9:30am. The munic­i­pal­i­ty of Skag­way main­tains this free prim­i­tive camp­ground of about 20 sites on the Dyea flats, a moraine that's one of the broad­est flat spots in South­east Alas­ka. It's walk­ing dis­tance to the remains of the his­toric Dyea townsite.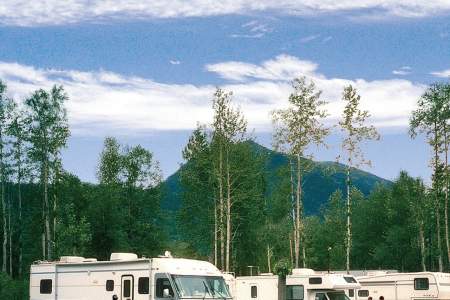 Skag­way Moun­tain View RV Park is with­in walk­ing dis­tance to a vari­ety of enter­tain­ment, his­tor­i­cal sites and eater­ies. ​"Moun­tain View" is the per­fect name for this wood­ed set­ting at the base of White Pass, so you may want to just kick back and enjoy the view while you surf the park's wi-fi, catch up on laun­dry and enjoy the clean shower/​restroom facilities.