McCarthy-Kennicott Historic Park or Site
Immerse yourself in the rich history of McCarthy by visiting some of these historic sites and destinations. Discover the captivating Kennicott Mine on a walking tour, where you'll be transported back in time as you explore the abandoned buildings. Follow the footsteps of the past along the wagon road trail and discover the region's historic heritage.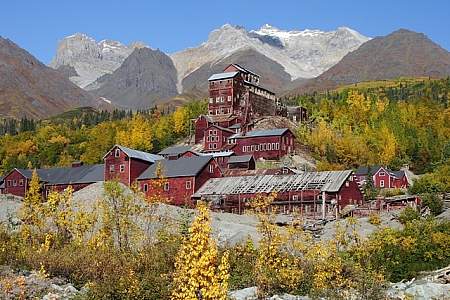 This aban­doned cop­per min­ing camp is a Nation­al His­toric Land­mark Dis­trict. Estab­lished in 1903, Ken­necott Min­ing Cor­po­ra­tion oper­at­ed 5 mines in the area. Ken­necott became a bustling min­ing camp filled with min­ers and their fam­i­lies. By 1938, Ken­necott was a ghost town. This guide shows the self-guid­ed walk­ing tour points.