Kenai Peninsula Museums & Cultural Centers
Museums, Cultural Centers
Home­steading is a huge part of Alaskan his­to­ry and the Alaskan expe­ri­ence; and to learn about how Sol­dot­na was home­stead­ed in 1947, this is the place to come. The muse­um itself is a his­toric vil­lage; the orig­i­nal log cab­ins were trans­port­ed here. Each has a motion-acti­vat­ed speak­er with nar­ra­tion on the sig­nif­i­cance of the build­ing, as well as sig­nage about the building.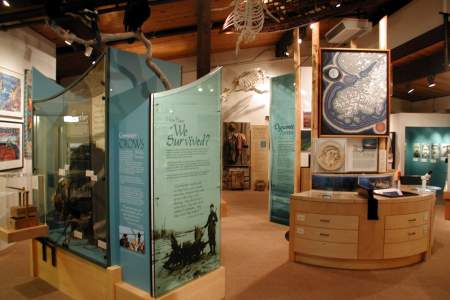 Season: Year Round $10 adult, $5 child
Homer's Pratt Muse­um pre­serves the sto­ries of the Kachemak Bay region and pro­vides a gath­er­ing place for peo­ple to learn and to be inspired by this region and its place in the world. The museum's exten­sive col­lec­tion offers an excel­lent way to learn more about the land­scape, com­mu­ni­ties and ecosys­tems of the area.