Eagle River Parks & Trails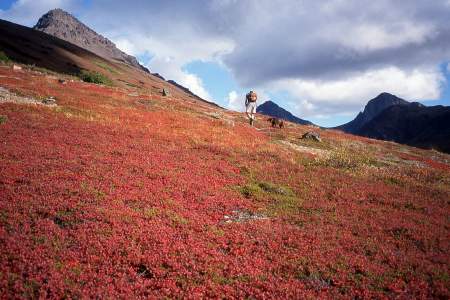 Difficulty: Moderate Distance: 3 miles
If peo­ple sug­gest climb­ing Flat­top, tell them you'd rather climb Ren­dezvous Peak. Flat­top is arguably Alaska's most pop­u­lar (and there­fore, most crowd­ed) moun­tain; Ren­dezvous is far less crowd­ed and offers bet­ter views from the sum­mit. See them by hik­ing up 1,500 feet to the 4,050-foot summit.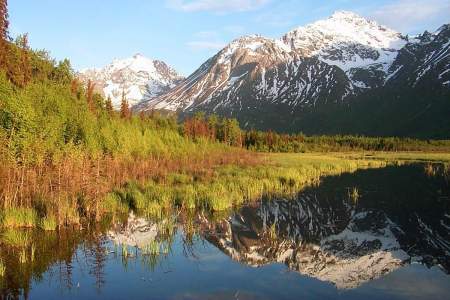 Forty min­utes from down­town Anchor­age lies Eagle Riv­er Nature Cen­ter, a gate­way to Chugach State Park and a glacial riv­er val­ley as wild and dra­mat­ic as any in Alas­ka. Enjoy an easy, 3‑mile nature walk on the Albert Loop or trek up-val­ley 5 miles to see plung­ing water­falls and 3,000-foot cliffs. In win­ter, tra­verse the trails on cross-coun­try skis or snowshoes. This is a flat and easy trail. There is no bridge at South Fork Eagle Riv­er like you would expect. This is a nice ski trail as well. The trails con­tin­ue on to the oppo­site side of river.