Eagle River Parks & Trails
Embark on an exploration of Eagle River's remarkable parks and trails, just 20 minutes north of Anchorage. Immerse yourself in nature's playground as you hike, bike, or stroll through stunning landscapes, including notable trails like South Fork and Mt. Baldy.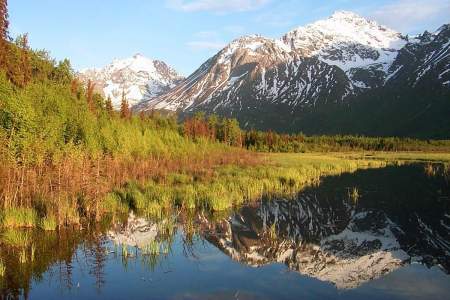 Forty min­utes from down­town Anchor­age lies Eagle Riv­er Nature Cen­ter, a gate­way to Chugach State Park and a glacial riv­er val­ley as wild and dra­mat­ic as any in Alas­ka. Enjoy an easy, 3‑mile nature walk on the Albert Loop or trek up-val­ley 5 miles to see plung­ing water­falls and 3,000-foot cliffs. In win­ter, tra­verse the trails on cross-coun­try skis or snowshoes.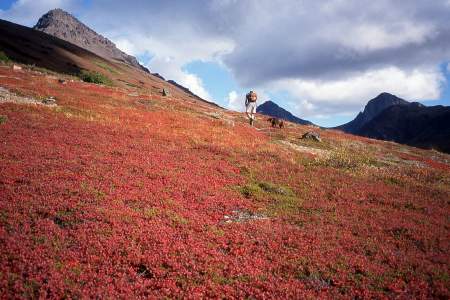 Difficulty: Moderate Distance: 3 miles
If peo­ple sug­gest climb­ing Flat­top, tell them you'd rather climb Ren­dezvous Peak. Flat­top is arguably Alaska's most pop­u­lar (and there­fore, most crowd­ed) moun­tain; Ren­dezvous is far less crowd­ed and offers bet­ter views from the sum­mit. See them by hik­ing up 1,500 feet to the 4,050-foot summit. This is a flat and easy trail. There is no bridge at South Fork Eagle Riv­er like you would expect. This is a nice ski trail as well. The trails con­tin­ue on to the oppo­site side of river.