Denali Flightseeing Tours from Anchorage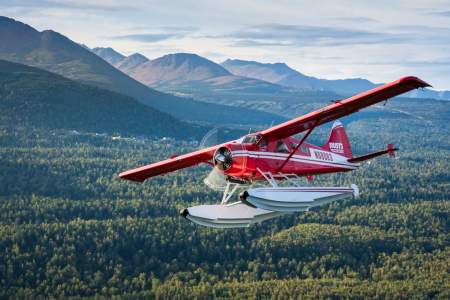 Season: Year Round $145+ 30 min to 3 hrs
Enjoy a bird's eye view of Alaska's scenic high­lights on a flight­see­ing tour with Rust's Fly­ing Ser­vice, where every pas­sen­ger gets a win­dow seat. Tour options include a short 30-minute Anchor­age Flight­see­ing Safari, a flight to Denali, Denali plus a glac­i­er land­ing, and more. Tours begin at Anchorage's Lake Hood, the world's busiest sea­plane airport.
Season: Year round - water landing approximately May 1st - October 5th $140+ .5 to 3 hrs
Explore Alas­ka from above with this fam­i­ly-owned com­pa­ny that oper­ates out of Anchor­age. Options include fly­ing above Denali, Knik and Colony Glac­i­er, the Chugach Moun­tains, and more!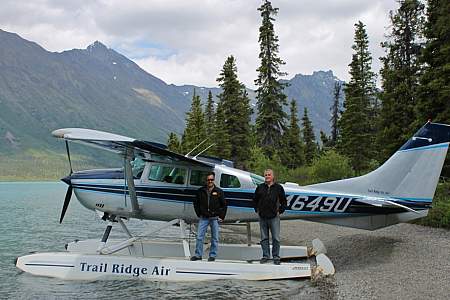 Season: Year Round $205+ 1-5 hours
Trail Ridge Air offers an on-demand per­spec­tive of Alaska's wilder­ness, with per­son­able and knowl­edge­able pilots. Watch for wildlife, check out mas­sive glac­i­ers, alpine lakes, Denali, or even Lake Clark Nation­al Park. Trail Ridge accom­mo­dates for the busiest of sched­ules, with flights rang­ing from one hour to a full day.