Photo Credit: Alpine Air Alaska Girwood Glacier Dogsledding
Girdwood
45 minutes south of Anchorage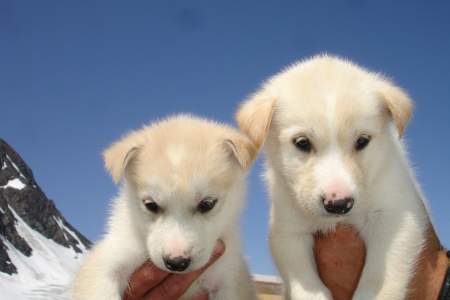 Season: May 15 - Aug 31 $579 2 hrs
Ratch­et up the adven­ture fac­tor and try your hand at dogsled­ding. Alpine Air Alas­ka flies to a dog camp run by the old­est estab­lished dog-sled tour busi­ness in Alas­ka. With a shut­tle option avail­able from Anchor­age, you'll trav­el by heli­copter from Girdwood's green forests up over a small sad­dle to land on a glac­i­er and be intro­duced to the dog team. ​"Dri­ve" the dogs your­self, or sit in the sled and enjoy hang­ing glac­i­ers that sur­round you. ...more
Palmer / Wasilla Area
45 minutes north of Anchorage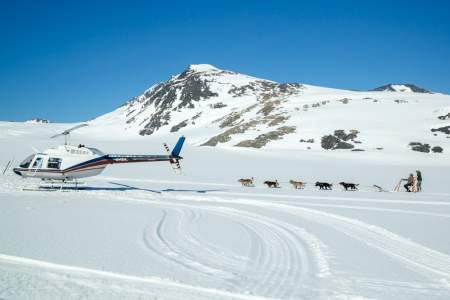 Season: May 01 to Sep 10 $579+ 1.5 hrs
Stun­ning scenery, a thrilling ride and hap­py pup­pies: this tour out of the Anchor­age area offers an unbeat­able com­bi­na­tion of clas­sic Alas­ka expe­ri­ences that will delight fam­i­lies or — real­ly, any­body. Tak­ing a total of about 90 min­utes, and run­ning from mid-May to ear­ly Sep­tem­ber, this tour includes a Flight­see­ing round trip, a small friend­ly group envi­ron­ment, and plen­ty of one-on-one time with the dogs and their mushers.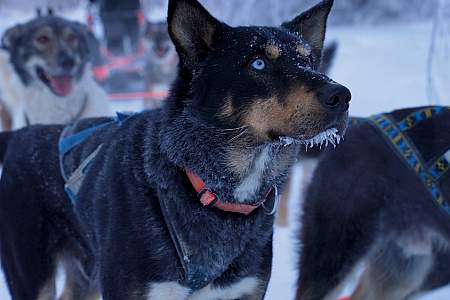 Season: Year Round Summer: $75+ | Winter: $150+ 2+ hrs
Win­ter or sum­mer, expe­ri­ence the thrill of run­ning Idi­tar­od sled dogs and even have a chance to dri­ve! Meet the sled dogs and hear first-hand just what it's like to run the Iditarod.