Photo Credit: Big Wildlife Runs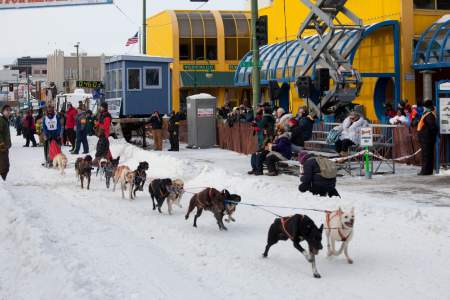 Since 1935, the Fur Rondy has been cel­e­brat­ing the joys of an Alaskan win­ter. And because of the time of year, this is hard­ly your typ­i­cal fes­ti­val! So bun­dle up and check out the out­house races, native arts mar­ket, snow­shoe soft­ball, a snow sculp­ture con­test, the Open World Cham­pi­onship Sled Dog Race, and the unique­ly Alaskan ​"run­ning of the reindeer."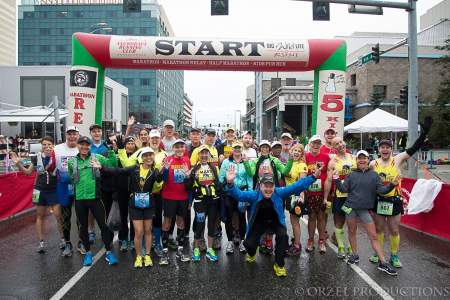 Anchor­age Run­Fest is a col­lec­tion of run­ning events that cel­e­brate run­ners of all abil­i­ties from the elite run­ners to the back of the pack­ers. This late sea­son Boston Marathon qual­i­fi­er boasts ide­al run­ning weath­er, mild tem­per­a­tures and a fast course with very lit­tle ele­va­tion gain. The out and back route takes run­ners through down­town Anchor­age before head­ing out along the scenic coast­line and through the city's wood­ed green­belt. In keeping ...more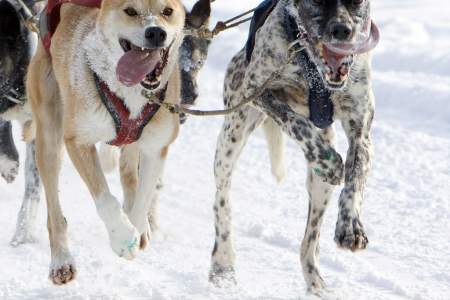 The world's most famous sled dog race begins in down­town Anchor­age on the first Sat­ur­day in March, in a spec­ta­tor-friend­ly cer­e­mo­ny. The first mile and a half of this leg is on city streets lined with thou­sands of spec­ta­tors. The next six miles run east and south through the city green­belts and parks on the exten­sive sys­tem of bike and ski paths. Don't let ​"trade show" scare off any non-pilots: Alaska's biggest avi­a­tion show is more like an inter­ac­tive muse­um. Bush planes, 747s, and mil­i­tary planes and heli­copters are all on dis­play — and every­one can climb into them, which makes this event per­fect for fam­i­lies. A thrilling per­for­mance of the secret F22 Rap­tor usu­al­ly caps off the event.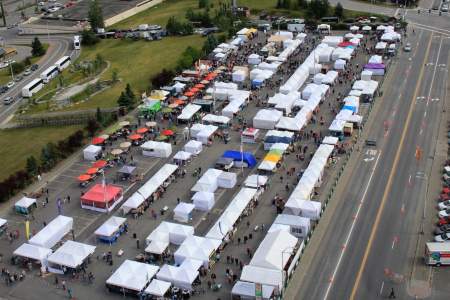 Every Fri­day, Sat­ur­day and Sun­day in sum­mer, more than 100 ven­dors sell a wide vari­ety of Alaskan-made goods and food from all over the world. Whether you're in the mar­ket for a valu­able keep­sake or a last-minute sou­venir, you'll like­ly find what you want here. You'll find sou­venir T‑shirts, furs, painters and pho­tog­ra­phers sell­ing their work, hand­made jew­el­ry, and more. Music and dance per­for­mances keep the mar­ket lively.