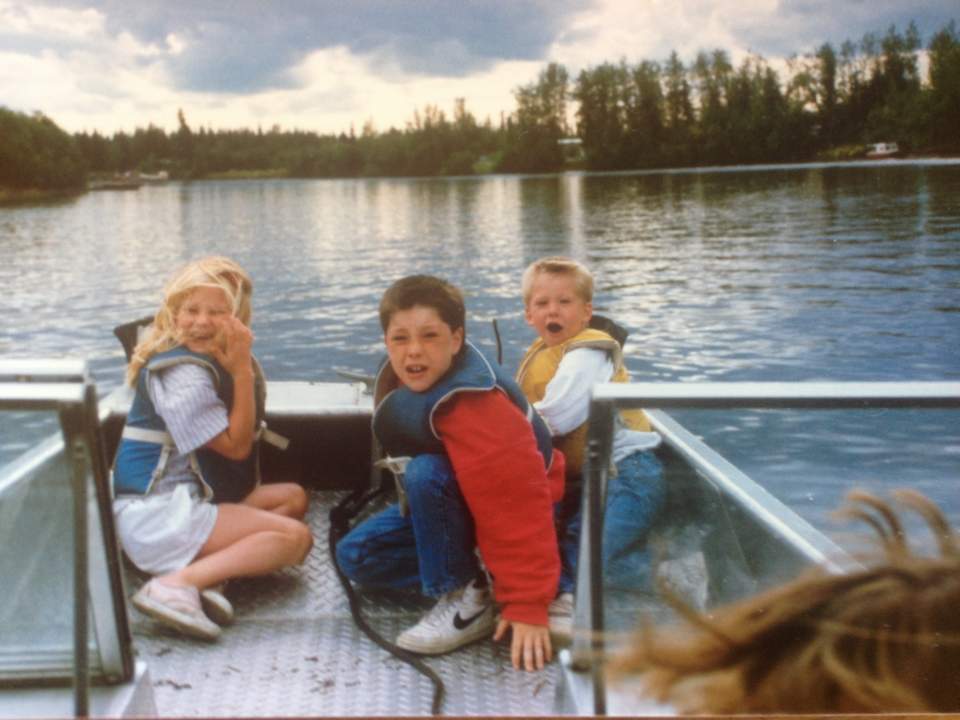 Wade Binkley was born into a family dynasty of riverboat captains. His grandparents started the business in Fairbanks in the 1950s, helping to establish the tourism industry in Interior Alaska.
From an early age, Wade worked as a deckhand, talked with passengers from around the world, and learned how to read the river. He learned how to captain a large sternwheeler riverboat under the careful tutelage of his father, uncles and grandfather.
At 18, Wade earned his US Coast Guard 100-ton Master Pilot certification. He didn't think he'd stay in the family business after college, but the rivers called. For him, they represent a connection to tradition, and the excitement of seeing what's next around the bend.
Q. What do you do? What's unique about what you've created? Q. What life experiences led you to where you are today?
My great-grandfather, Charles Binkley, came to Alaska in 1898, in search of gold. When he arrived, he used his skills as a boat builder and operator to make a name for himself as he worked the rivers of Alaska and Canada. Over a century later, we are still at it, carrying on Charlie's spirit of adventure on Alaska's waterways.
Growing up in a family business meant that I was always on the job for as long as I could remember. I didn't know it then, but those experiences taught me valuable lessons about hard work, customer service, and accountability.
I was a deckhand at first. Then around age 10, I started getting into the wheelhouse a few times a trip. As I grew older, I got more experience, learning lessons on how rivers work and reading different patterns in the water. Hands-on experience makes you learn quickly. By 16 or 17, I was usually operating the boat completely. Being at the controls of the vessel is a scary thing. You've got to keep a captain right behind you.
I'm helping younger cousins and the next generation now. It's fun to see them go through that learning experience, having someone trust you to take on the responsibility.
I really enjoy passing lessons on to all the young people who work with us today. Often it's their first or second job. It's important to me to give them a strong foundation in customer service, teamwork, leadership, accountability, and paying attention to the details. They take these skills and move on to make a difference in our community, and society in general.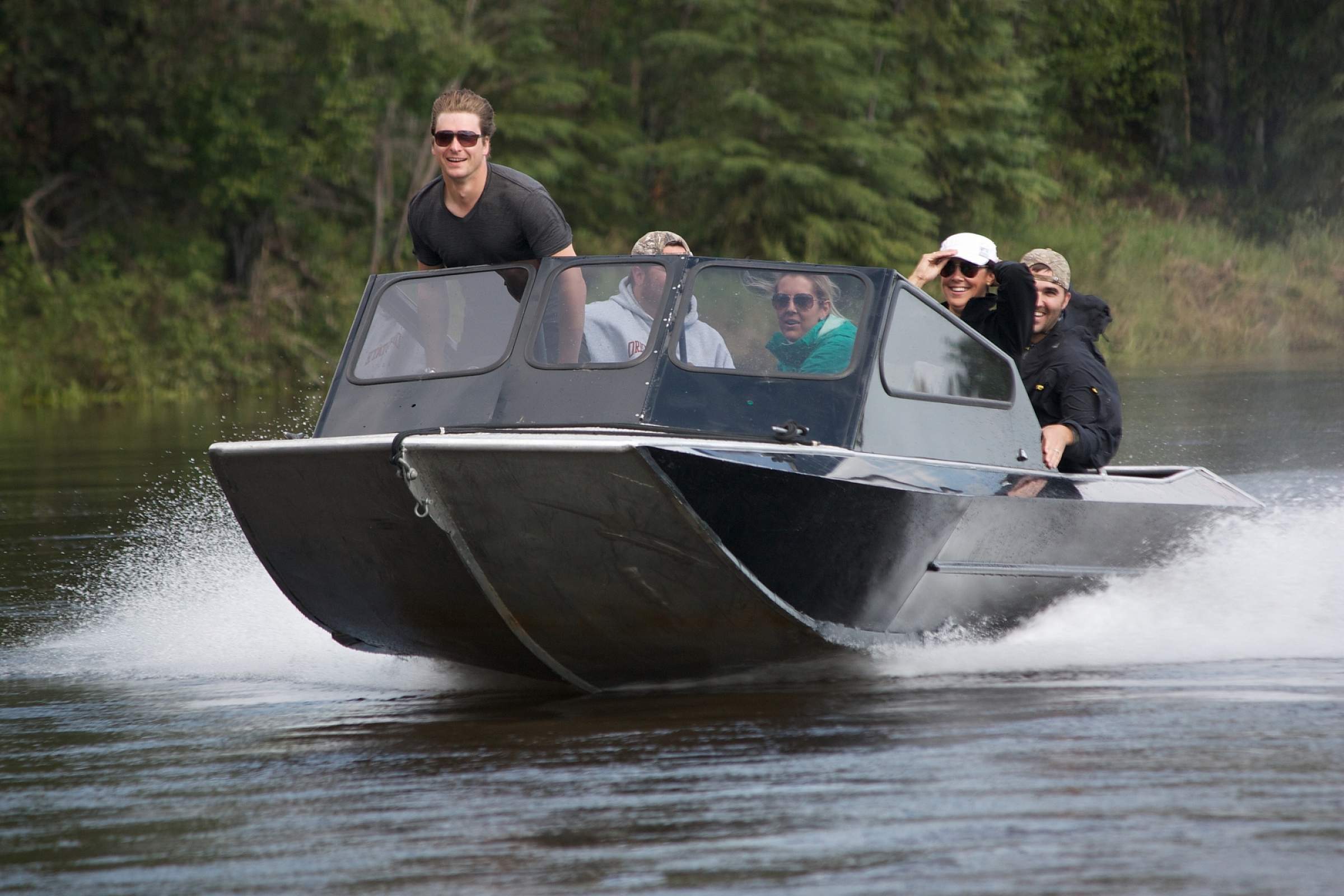 Q. What makes Alaska special for you?
The people of Alaska are, without a doubt, the greatest resource we have. Our spirit and toughness has been on display for thousands of years. Alaska Native cultures demonstrated their ability to adapt and survive in some of the harshest environments in the world.
The early sourdoughs that came into the territory during the gold rush days were a hardy bunch that laid the groundwork for today's Alaska. Alaskans of today, our 'modern day pioneers,' are still working to overcome the challenges of building communities and raising families in a harsh and remote land. This constant struggle brings us together. It makes us unlike any other people in the world.
Q. What are your favorite places and/or experiences in Alaska? What do you remember most about them? What have you learned from them?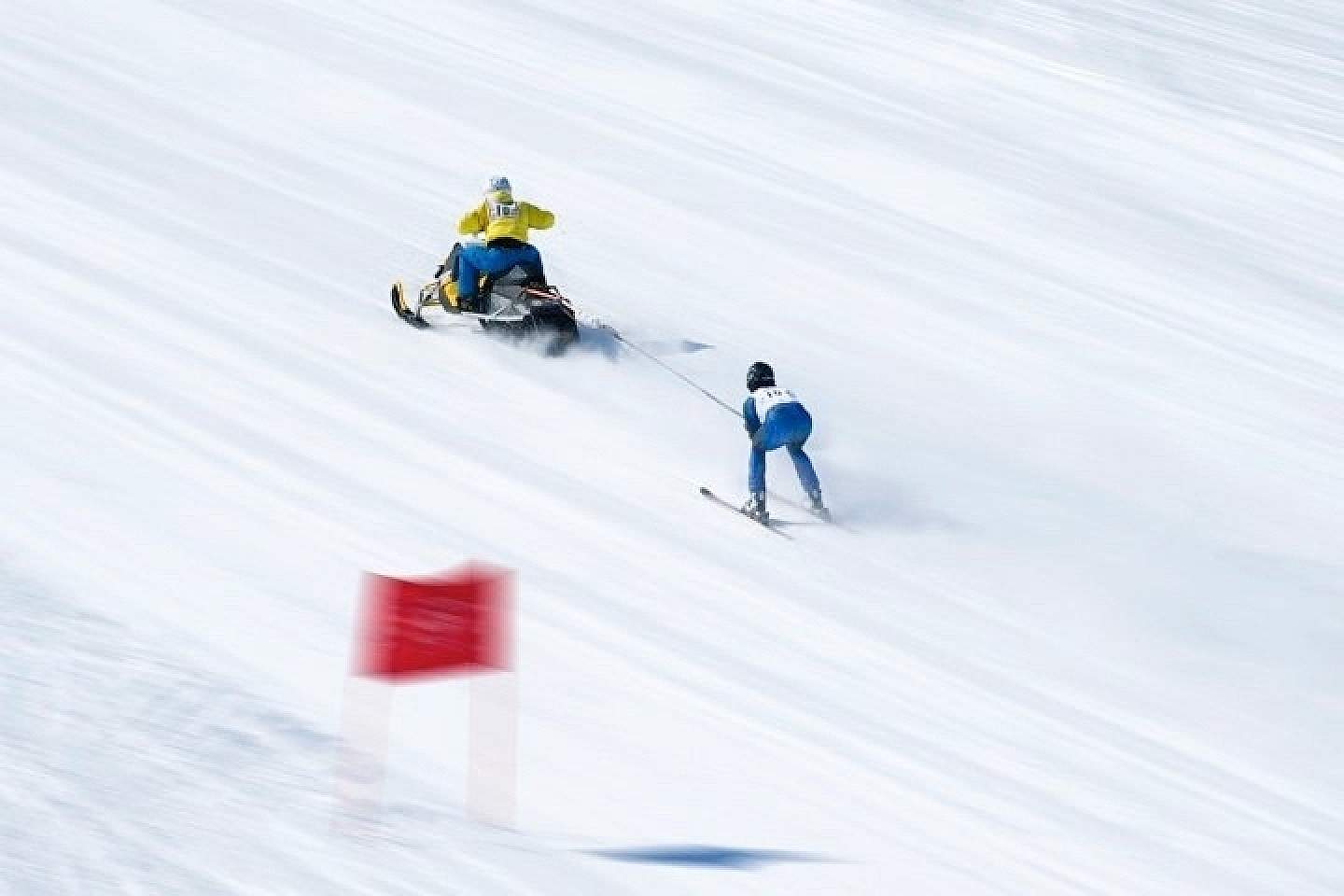 I really like the challenge of being in the outdoors. I like the mental exercise of preparation, honing my skills and putting it all to use to see if I can accomplish my goal. It could be climbing a mountain and skiing down it, a successful hunt, or hiking ten miles into wilderness and floating back to the road.
My favorite place in Alaska is any river. I've explored many of them in everything: packraft, raft, jet boat, airboat. When I am not at work, my favorite place is in a boat cruising a river with my family.
In a land with few roads, rivers serve as highways. They tell stories about the people that came before us. The rivers shaped the people and the land.
They are always changing. You have to always be ready for anything, and I like that. When you're in a boat, you're always thinking, always planning, setting yourself up for the next bend, prepping yourself for what could be around the next corner.
My personal favorite place is my family's cabin up the Salcha River. It's a quick getaway that allows us time to recharge in the wilderness with boat rides and family time around the campfire. In the summer, there is no better place to be.
Q. Tell us a favorite story from an Alaska trip.
In August 2007, I hiked the Chilkoot Pass with a group of nine childhood friends. It was my first trip to southeast Alaska in summer and was also my first visit to Skagway. We had amazing weather the whole way and had an absolute blast.
It was great to spend that time with so many of my best friends. It was personally rewarding to walk in the footsteps of my great grandfather, who had climbed the same pass more than a century earlier on his journey into the Klondike.
Q. How does the Alaskan wilderness make you feel?
When I am alone and deep in the Alaskan wilderness, I have a multitude of emotions. My mind often wanders back in history. I wonder if anyone has ever been in this place before. Who were they? Where were they going?
It's humbling to think about, because I have a GPS, Gore-Tex, mosquito repellent, and freeze-dried food. It makes me grateful for the opportunity to live in such a magical place. And it makes me want to bring someone back with me to share it with. It's also important for me personally to use time in the wild to disconnect from work and modern times and to exercise a different part of my brain.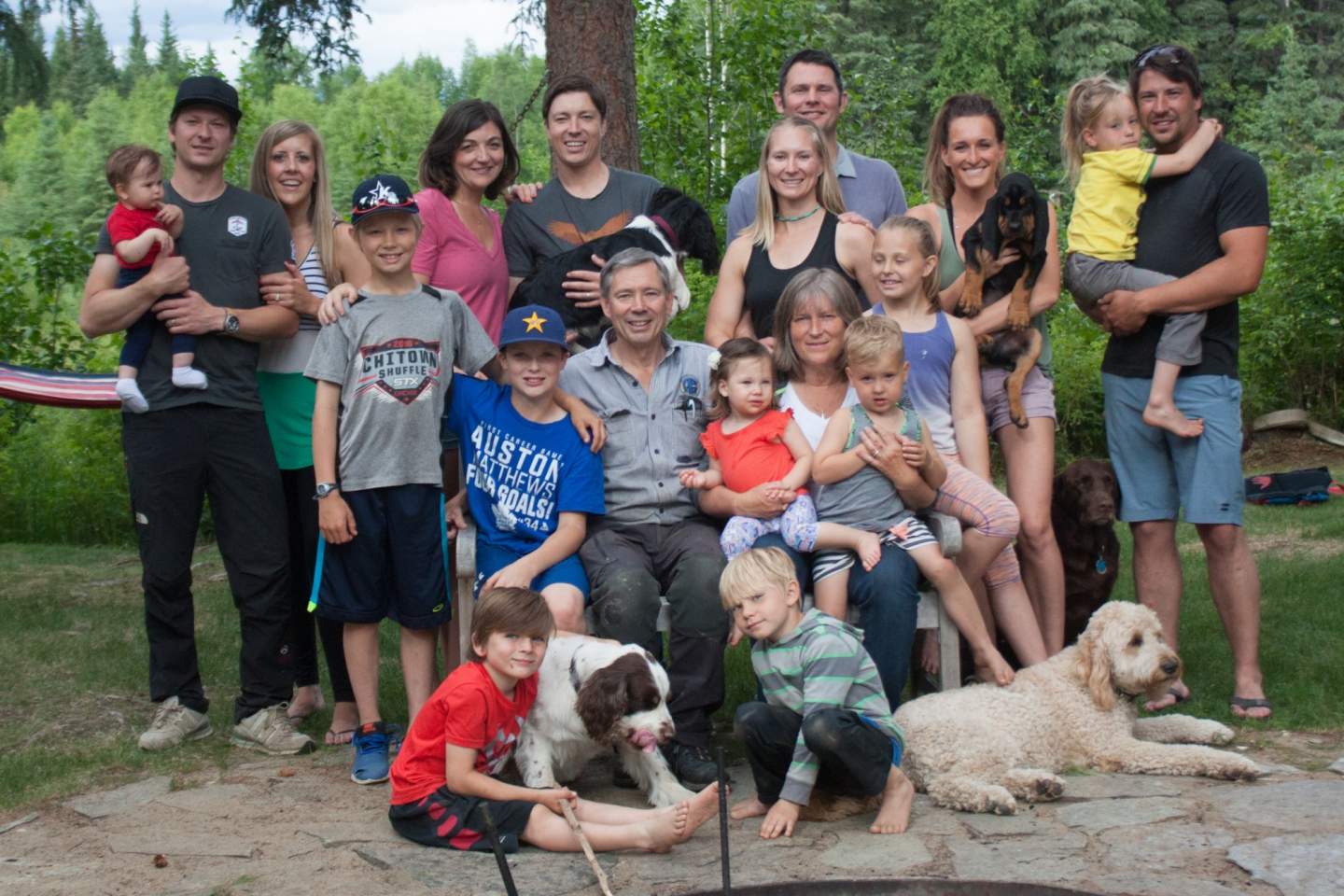 Q. What inspired you to go into the Alaska tourism industry?
I never imagined working full time in the family business after college.
That changed for me in 2000 when we hosted a large party to celebrate its 50th anniversary. I was 18 and awestruck by the celebration. My grandparents, Captain Jim and Mary Binkley, gambled on a crazy idea back in 1950. They really didn't know if it would work.
I had never realized the breadth of the positive impact the business had made over the years. But people from all over the state, from so many sectors, turned out to honor them.
That night it all snapped into focus. I knew that I wanted to continue the tradition. I knew I wanted to provide my children and grandchildren the same opportunity to grow up working in this business and in this industry.
I will say that going out of state for college was a great way to appreciate home. I studied Petroleum Engineering at Colorado School of Mines. Later I did a lot traveling in the off season. It taught me a lot about travel in general. It gave me insights into our own business, and other cultures and places.
I realized the places I really enjoy have a common factor, and that's the feeling I get from the people in that community, even if it was a short visit. You almost build a connection or bond, and that cements it as memorable.
Q. What feeling or memory or change would you like your visitors to leave with?
When someone waves goodbye after spending an afternoon with us, I want them to have that warm feeling that you get when you sit down on the porch with an old friend and have a nice long chat to catch up.
I want them to feel like they came into my family's kitchen for a cup of coffee and a donut and to get out of the rain.
I want them to feel like they have a better understanding of who Alaskans are as a people.
I want them to think in their minds, "I can't wait to get back." Alaska has a way of grabbing a hold of people. I want them to feel that.
Q. Alaska.org's mission is to show visitors a more authentic Alaska experience. What are those qualities? How does it change an Alaska vacation?
Alaska is full of diverse, breathtaking scenery. Every region boasts wilderness that is second to none. There are beautiful locations all over the world that attract visitors. However, visitors will remember a place and want to come back when they make an authentic connection to the local people.
Sometimes we think we are in the tourism business, or the boating business. In fact, we're in show business. Our stage is the boat, the gift shop, and the dock. We are here to put on a performance, and every person plays a part. Their role is to be themselves, and to tell their authentic stories to our guests. When it's showtime, we're ready.
Q. What are 3 words that sum up what Alaska means to you?
These words sum up the feeling I get when I am experiencing Alaskan wilderness: The Last Frontier.