Kirk grew up as a Zoo Director's kid, starting him on the path of loving wild animals and working to protect the ecosystems they depend upon. He came to Alaska in the 1970s. and spent summers working on projects in the wilderness as a Crew Leader for the Youth Conservation Corps. He found a land of excitement, wildness and opportunity, and was determined to make Alaska his home.
Since 1982, he's been rafting rivers and leading trips with Alaska Wildland Adventures. He's now CEO, but is quick to explain that the title stands for "Chief Exploration Officer," noting that he's pretty much a lousy executive.
As a pioneer of small-group eco-sensitive travel, Kirk developed innovative ways to minimize impact on the places he operates. In some, you can't even see a guest's footprints!
Kirk proved that it's possible to grow a business while prioritizing protections for the environment. Leading by example, he has been a driving force in raising the environmental conscience of the Alaska tourism industry.
Q. What makes Alaska special for you?
The wildness. The vastness. The extremes, from the highest point in North America to the rugged and stunning coastlines. I've traveled throughout the US and to nature destinations around the world, and I always come back to Alaska, pinch myself, and count my blessings that I made this place my home.
Q. What are your favorite places and or experiences in Alaska? What do you remember most about them? What have you learned from them?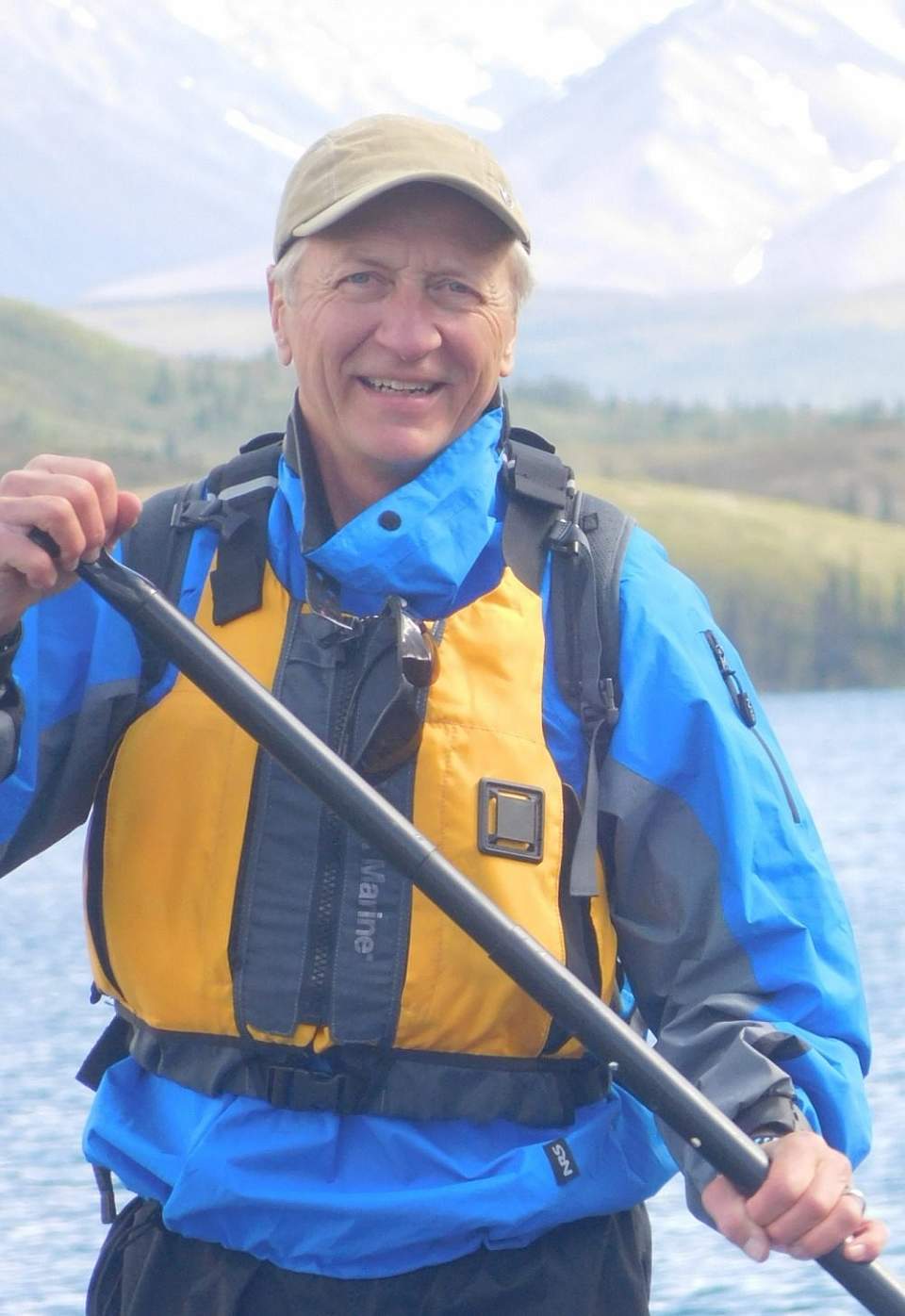 I've been fortunate to travel from the Brooks Range in the Arctic to paddling near Glacier Bay along the Inside passage.
One favorite trip was sea kayaking in a remote and dramatically beautiful part of Kenai Fjords National Park shortly after it was established. We didn't know anything about the area then, because it takes a sturdy and seaworthy boat to get out into the heart of it. In an interesting twist of fate, AWA was invited to build Kenai Fjords Glacier Lodge 25 years later, in the very area I had explored.
There are so many more incredible places to explore in Alaska. I guess I better get chasing after some of those adventures!
Q. Tell us a favorite story from an Alaska trip.
There have been many great stories, but the highlight of my career was hosting President Jimmy and First Lady Roslyn Carter for a week of fly fishing and bird watching in 2005. They were here to help commemorate the 25th Anniversary of the Alaska National Interest Lands Conservation Act (ANILCA), which added over 100 million acres of protected lands in Alaska.
We were so honored that they chose our trip for their private experience, and, of course, I had to be sure I went along as one of the guides. What wonderful human beings they are! Can you imagine having casual dinner conversation with just them and a few of us each evening for a week-long trip? Truly amazing.
Q. How does the Alaska wilderness make you feel?
Alive! Younger! Proud!
We have so much of something that is fast disappearing in other parts of the U.S. and the world. So much of it is protected in perpetuity in the form of national parks, forests, refuges, and state conservation areas. That also feels REALLY good!
Q. What inspired you to start your tourism business? What feeling or memory or change would you like visitors to leave with?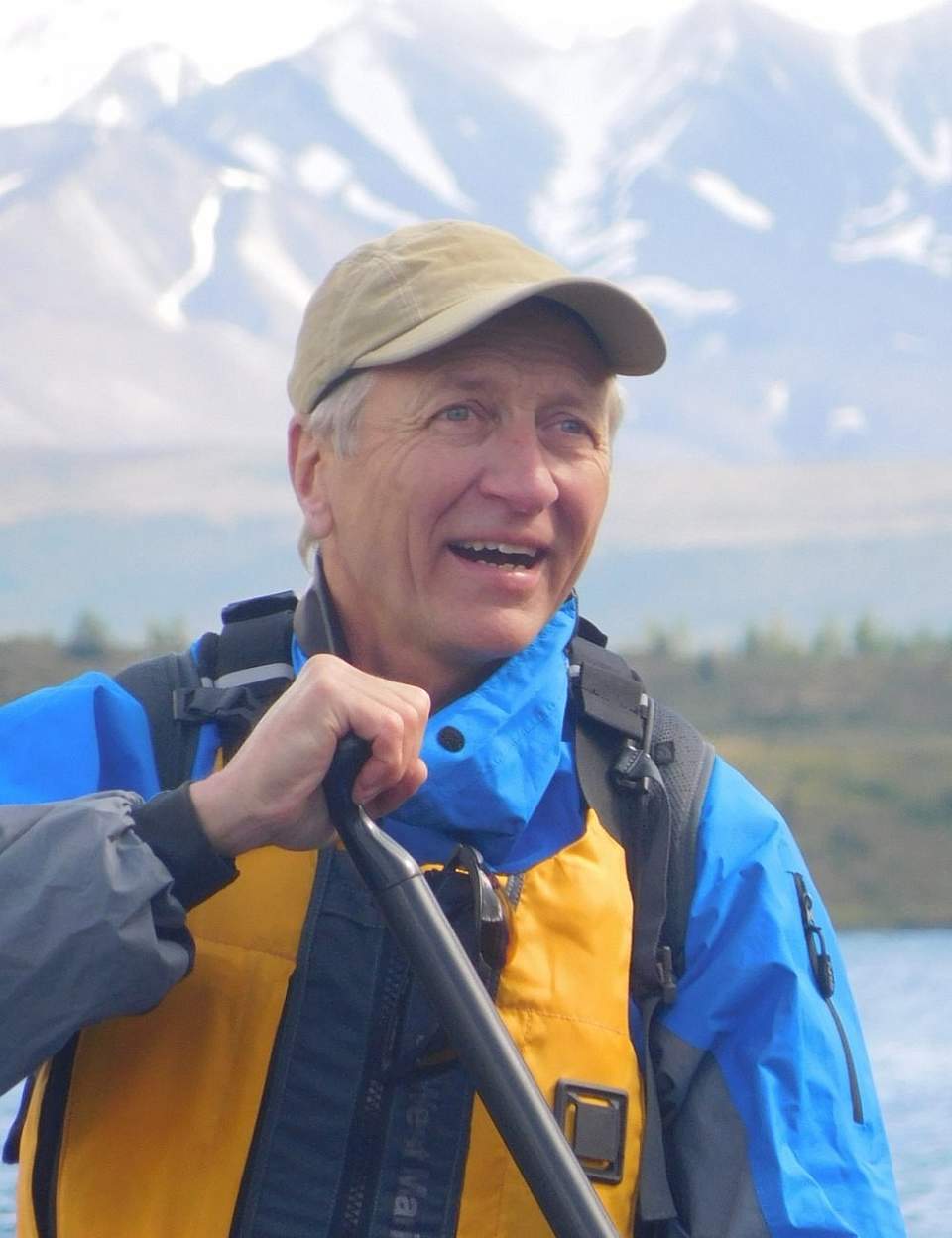 When we first started, we had one trip and I was the leader. I found that the trips combined the perfect mix of my skill sets, my desire for adventures in the wilderness, my passion for sharing it all with other like-minded travelers, and my mission-driven need to protect and honor Alaska's wilderness.
The expanded business we have today was not really an ambition or plan. It just sort of happened. The whole journey has been great fun, and I get a lot of joy from working with our talented team.
I am convinced that the small-group trips and ecologically-sensitive wilderness lodges that we operate are some of the best forms of environmental education for adults and families – providing wilderness adventures, fun, and learning all at the same time.
I'd love visitors to leave with the feeling in their heart that protecting wild places is important for so many reasons – and not just here in Alaska, but for any slice of wildness that can still be found near where they live or in a far corner of the Earth.
Q. Alaska.org's mission is to show visitors a more authentic Alaska experience. What are the qualities of that? And how does it change someone's Alaska vacation?
If you want an authentic experience in Alaska, or anywhere, really, you have to THINK SMALL: small groups, small lodges, intimate experiences, small impacts on the land so Alaska can be enjoyed for eons to come.
Experience matters, too. Don't trust your vacation to the lowest bidder or a company that you haven't researched well. Consider these points as you weave in your personal desires and your own style of travel. The rest should fall into place quite quickly.
How might it change your vacation if you consider these ideas? Well, watch out! It may transform you forever … and in a very good way!
Q. What are 3 words that sum up what Alaska means to you?
Wow, that's easy! I'll use the same three words I used in the first question: Wildness. Vastness. Extremes.