Photo Credit: At Root Glacier and Mt. Blackburn
There's a copper mining ghost town at the end of McCarthy road, well inside Wrangell-St. Elias National Park. But it's not abandoned. The Kirkwood family ensured Kennicott's survival in the mid-80s, when they rebuilt a mining era building and turned it into a remote lodge. It's an improbable oasis in a land far removed from typical amenities.
Christina Kirkwood spent her childhood summers soaking up the mystique and majesty of this spot. Glaciers were her playground. Copper pebbles were her toys.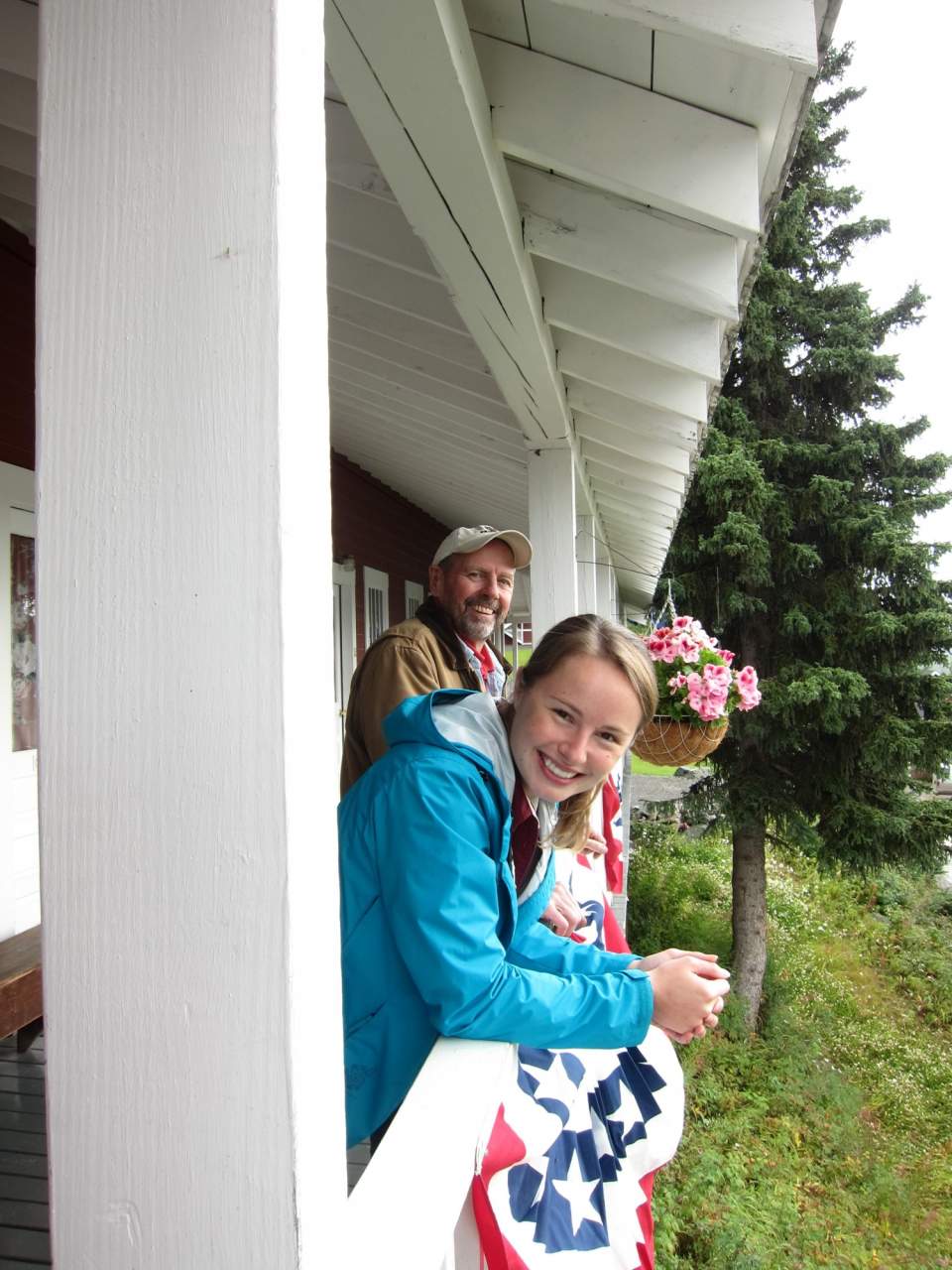 She now runs the business side-by-side with her family. It's hard work at the end of the road. The chance to show off her magnificent backyard – which just happens to be the largest national park in the U.S. – makes it all worthwhile.
Q. What do you do? What's unique about what you've created? What life experiences led you to where you are today?
My family owns and operates Kennicott Glacier Lodge in the historic town of Kennicott at the center of Wrangell-St. Elias National Park. We are surrounded by over 13.2 million acres of wilderness.
In the early 1900s, Kennicott was home to a rich copper mine. It's now a National Historic Landmark maintained by the National Park Service.
My dad, Rich Kirkwood, moved here in 1975, before any preservation efforts had begun.
He realized how unique and special the area is and decided to build a lodge so that he could share it with others. He did much of the construction himself and opened with 12 guest rooms in 1987.
Friends of his got permission to collect many historic artifacts left in the area. They decorated the walls of the lodge with black and white photos, letters, and invoices that tell the story of those early miners and their families.
I started working at the lodge in high school. When I graduated from college, it was an easy decision for me to join the family business and spend the summers in my favorite place in Alaska.
My dad, mom, sister, and I are all involved in the lodge and we employ dozens of staff members each year. We've expanded three times, and now offer 43 guest rooms. We also run a full-service dining room.
As in any family business, I have lots of responsibilities, but my most important job is to make sure our guests have an incredible visit to Wrangell-St. Elias National Park.
Q. What makes Alaska special for you?
Alaska is my home and there is no place like it on earth.
It has Wrangell-St. Elias, the largest national park in the U.S. It has Denali, the tallest peak in North America.
We can see the Northern Lights in winter and have almost unlimited daylight in summer.
We see moose crossing the street, and in our backyard. We have vast areas of unspoiled wilderness, where we can hike for days without seeing another person.
Q. What are your favorite places and/or experiences in Alaska? What do you remember most about them? What have you learned from them?
My favorite place is Kennicott. I grew up in Anchorage but spent every summer weekend here. My summer memories were made here while growing up.
Flightseeing in the park is my favorite activity. Anytime you can get in the air, the view is just incredible. I also like to go play on the glaciers. I've got my own set of crampons. I like to explore and see the changes from year to year and watch people ice climbing.
Spending time here has taught me that there's so much out there for us to see and experience. There's more to life than commuting and crowds. You have to get out and enjoy these spaces.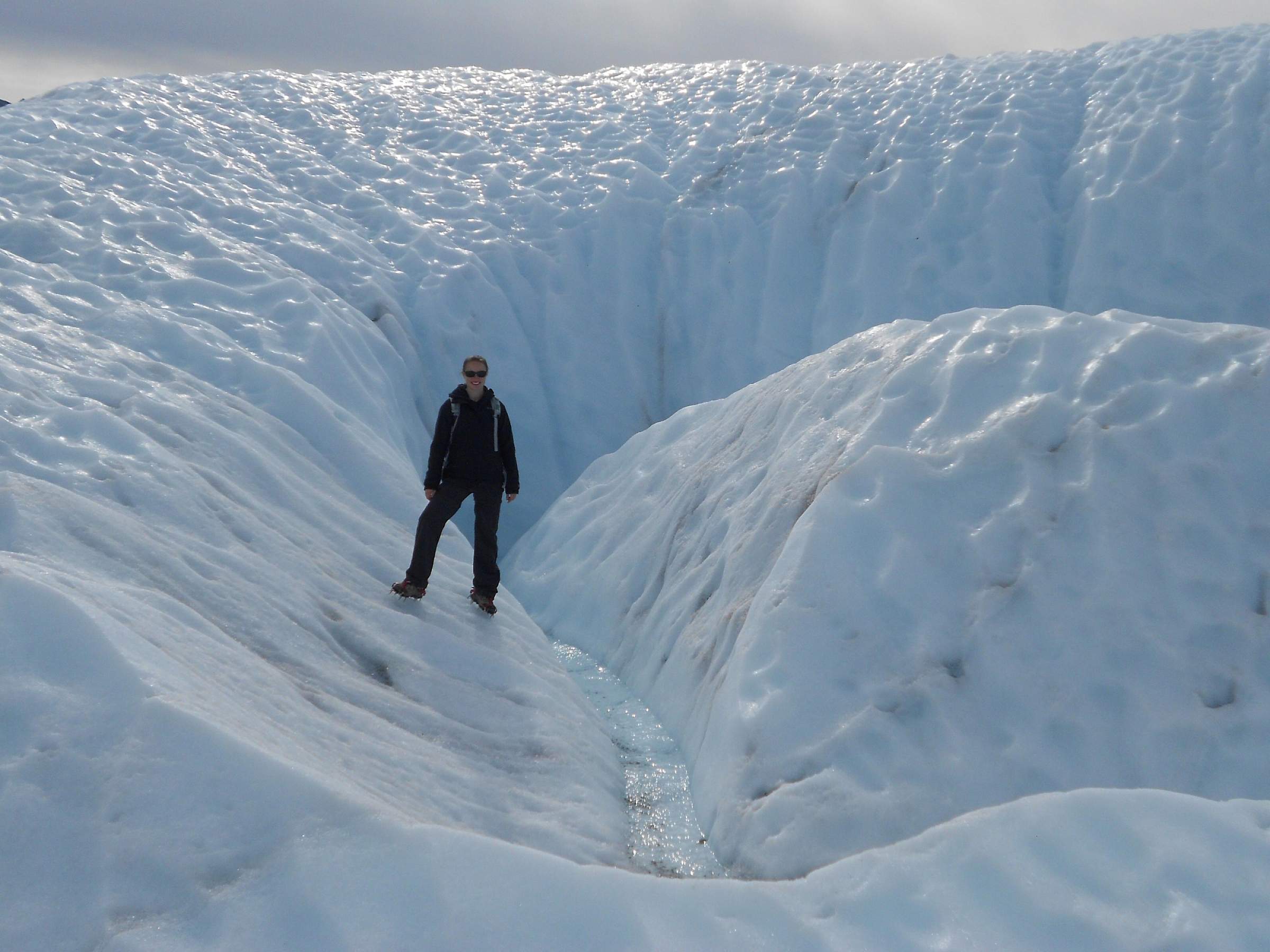 Q. Tell us a favorite story from an Alaska trip.
Out of many, many stories, I could pick a day when my husband and a friend took a day trip to Iceberg Lake. There's something special about getting dropped off in a plane and knowing there's no one around for miles. Our friend had never been in the backcountry before. It was fun to share that with him and see his face when the plane disappeared.
We spent the day exploring. We followed bear tracks, hoping not to see one. We hiked around, hoping the plane would, in fact, come back to get us later.
We topped off the day with the best Northern Lights show I've ever seen in Kennicott.
It was one spectacular day.
Q. How does the Alaskan wilderness make you feel?
The Alaskan wilderness always helps me put things in perspective.
It's easy to get caught up in the hustle and bustle of daily life, but when I spend time in the wilderness, I realize how small and relatively insignificant my challenges actually are.
Being in nature invigorates me and makes me feel like I can accomplish whatever I put my mind to.
Q. What inspired you to go into the Alaska tourism industry? What feeling or memory or change would you like your visitors to leave with?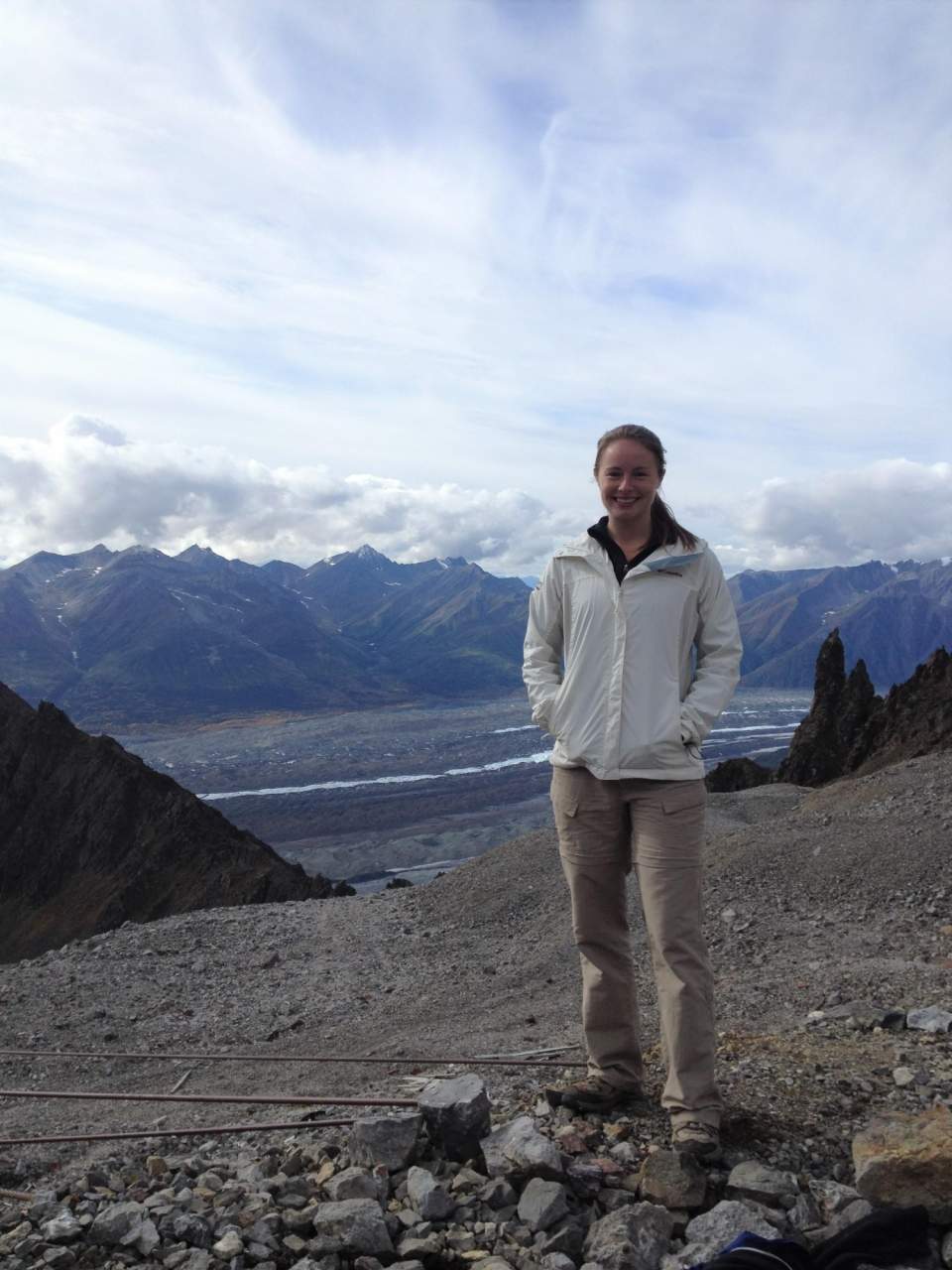 Tourism is in my family. I am so proud and grateful for the opportunity to continue what my parents started at Kennicott Glacier Lodge.
Running a small business is not easy, but when I see how much our guests appreciate having the opportunity to stay in Kennicott and experience the area, it makes it all worth it.
My favorite moments are seeing their transformation after a long drive on the gravel McCarthy Road. When we pick them up in the shuttle, they don't know what's in store. They are sometimes worried about being out in the middle of nowhere. They start getting a taste of the scenery on the way to lodge. When they get to their rooms, they feel immediately at home and are so excited to start exploring. By the end of their trip, they can't wait to come back.
For many visitors, the time spent in the park is life changing.
Q. Alaska.org's mission is to show visitors a more authentic Alaska experience. What are those qualities? How does it change an Alaska vacation?
To me, an authentic Alaskan experience is one that you can get only in Alaska. That uniqueness is what we want to share.
In Kennicott, you can wake up at a family-owned lodge at the center of a national park, explore an historic copper mine, learn how to walk on a glacier, go hiking in solitude for a whole day, or go flightseeing over millions of acres of undeveloped wilderness.
Q. What are 3 words that sum up what Alaska means to you?
Breathtaking. Immense. Home.