Q: How long have you lived in Whittier?
Dave: I grew up in Seattle, but we were longtime residents of Anchorage, just an hour away. We bought a condo in Whittier in 2013 to spend weekends out on the water in our small boat. Along the way, we fell in love with the community and the proximity to the outdoors—Prince William Sound always reminded me of Seattle but with a LOT fewer people—and we moved here full-time in 2015.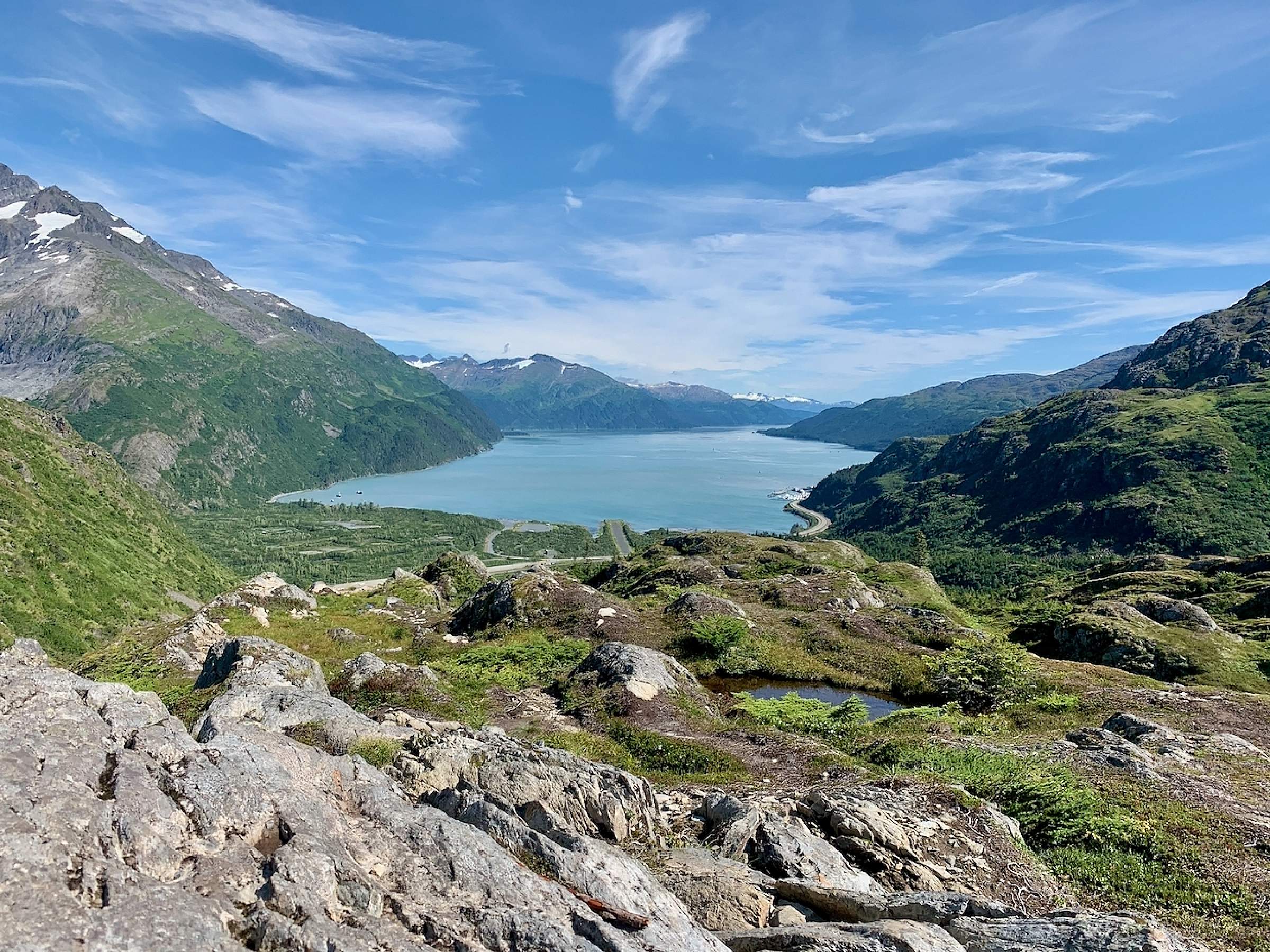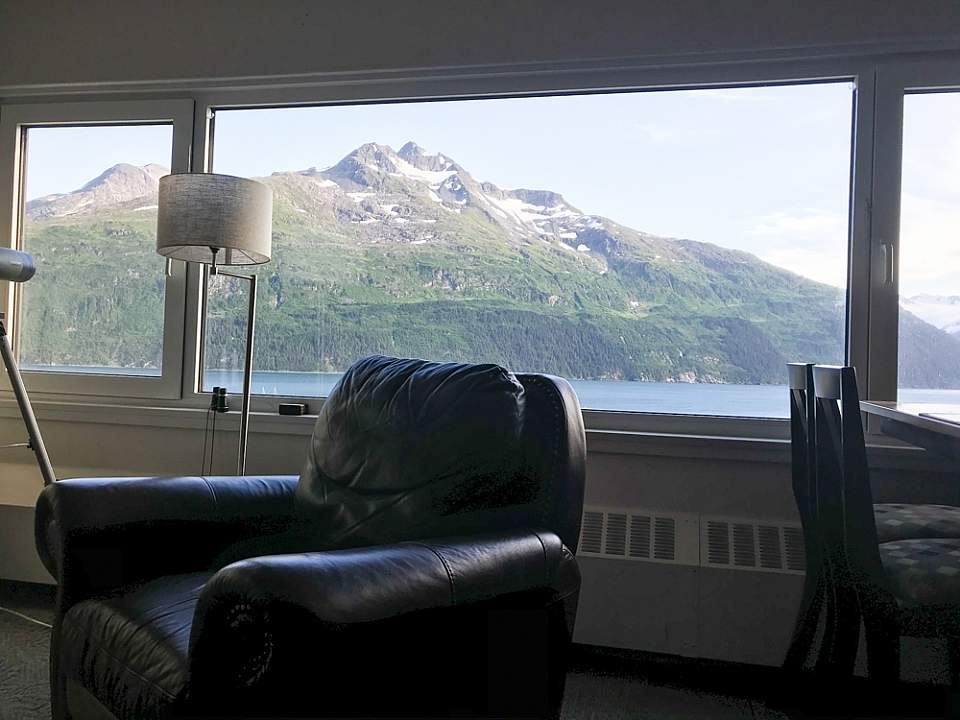 Q: What's your favorite thing about Whittier?
Anna: We have a 10th-floor condo facing the ocean, so we get to look at the water every day—sometimes we even see whales. And with our spotting scope, we can see bears and goats on the mountains across the water. Yes, we feel spoiled! Plus, we love to hike, and some of Alaska's prettiest trails are practically in our backyard.
Dave: That backyard is the limitless Chugach National Forest, and it's just a two-minute drive to the trailhead. And in winter, you can walk out the building, put your skis on, and go.
Q: What do you do for work?
Dave: I'm a senior sales engineer with Eaton Corporation but I also been moonlighting as the mayor of Whittier—a volunteer position I've had for a year and half. I served as a council member for 3 years prior to being selected by the city council to serve as mayor. I ran initially for the council to create a park for kids; we've since created a parks department and built lots of trails with tons of volunteer help. It's so easy to jump in and volunteer here…and next thing you know you're the mayor!
Anna: I work at the school in Whittier. It's pre-K through 12th grade and this year there are 55 students, up from around 20–30 when we arrived. Just being part of the community here is really special.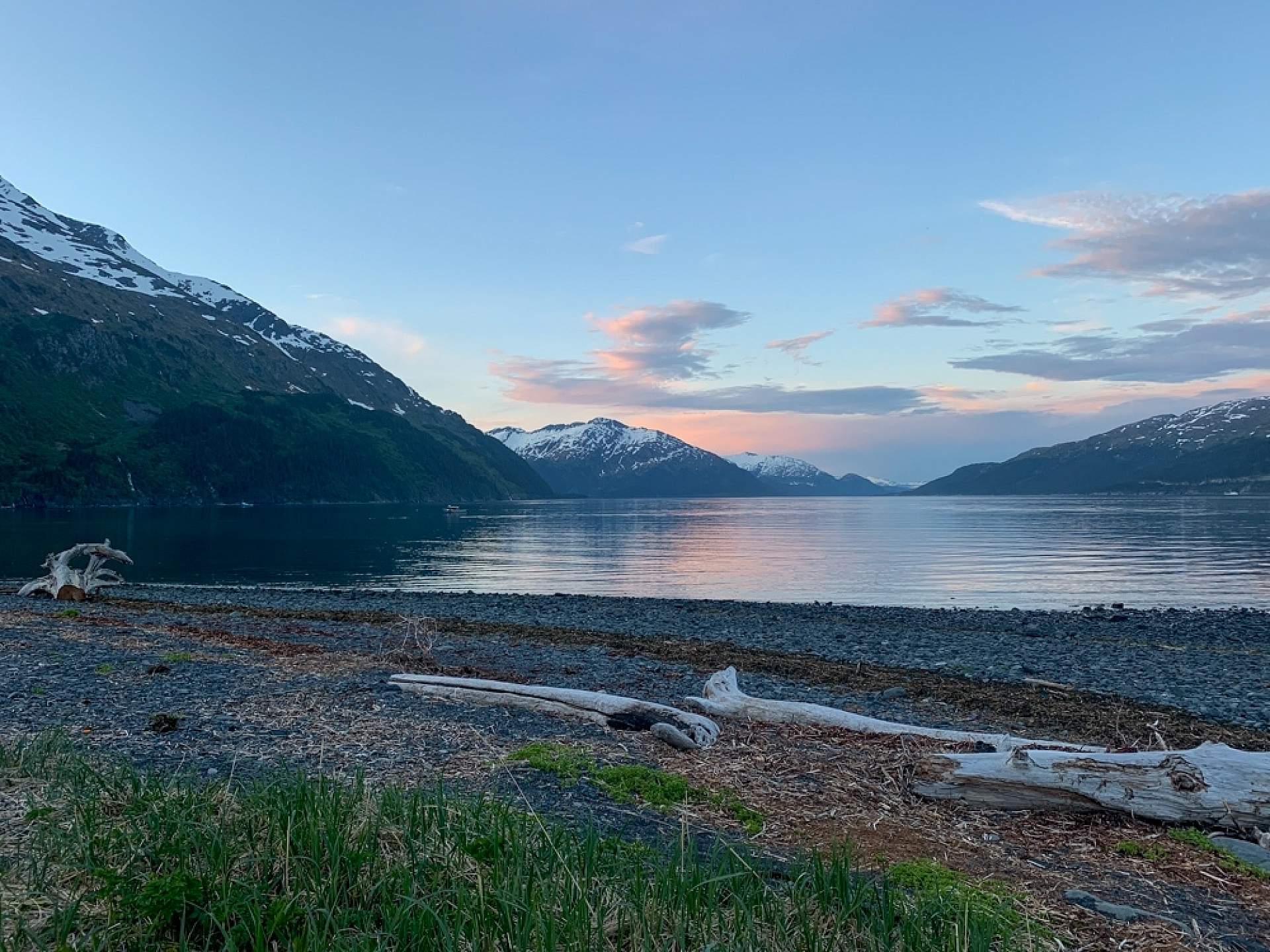 Q: What Is Whittier's hidden gem?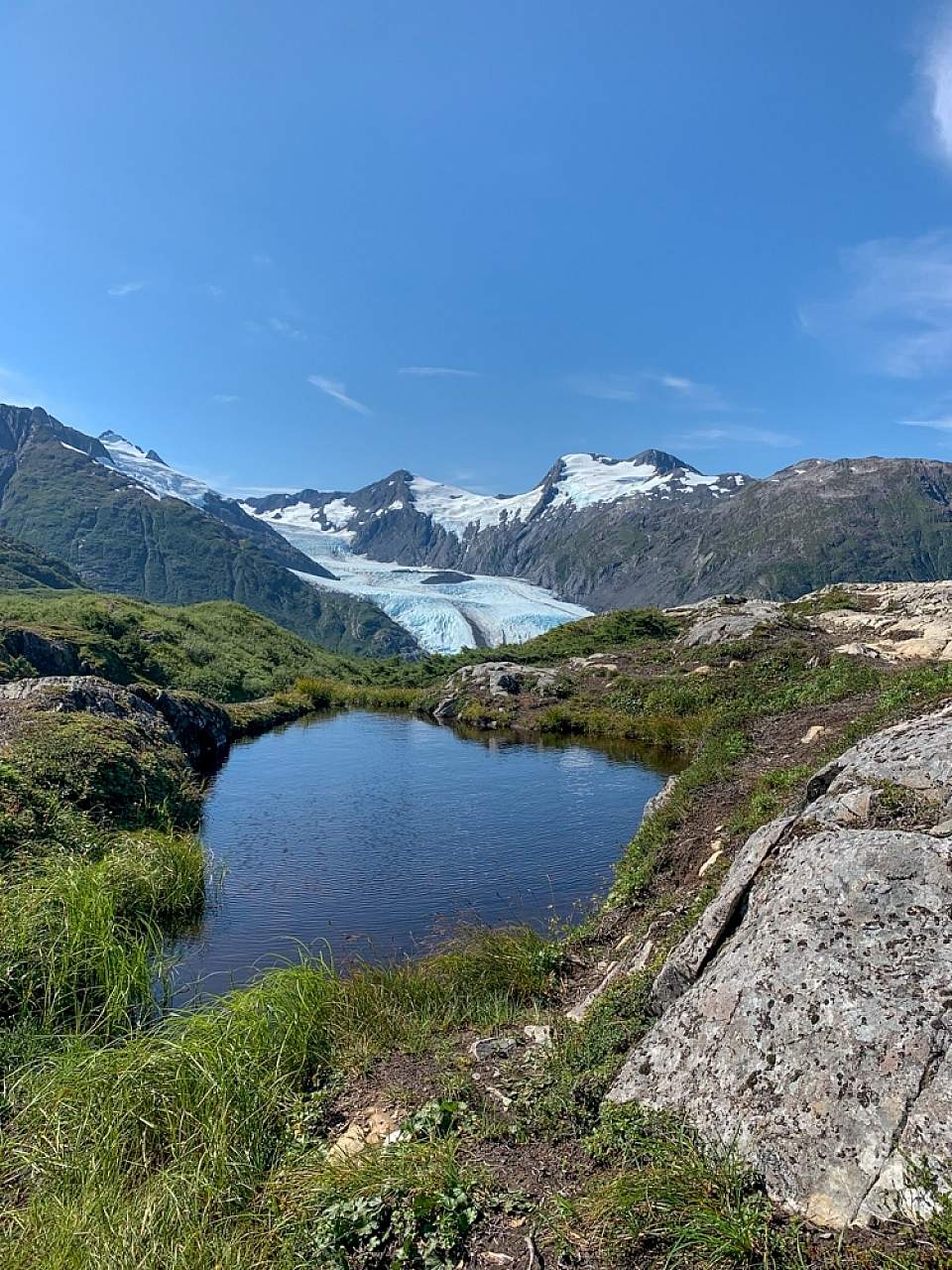 Dave: The trails. Not many people think to come to Whittier to hike—maybe it's the tunnel that keeps them away. The Head of the Bay is another hidden gem. It's the perfect place to have a BBQ, or start a little bonfire, beachcomb, or collect driftwood. Last spring, a whale came out of nowhere right near the beach. Another time, we watched a black bear stalk goats up on the mountain. We also love tidepooling—you can find all kinds of little critters. It's best out Shotgun Cove Road at Lu Young Park.
Q: What's your favorite time of year?
Anna: Definitely summer. Portage Pass Trail is my go-to workout in the summer—in 2019 I hiked it 53 times! When you get to the top, you see Portage Glacier and Passage Canal—it's way better than going to the gym! The back side of it is also beautiful. The trail goes down to Portage Lake, where you can see glaciers calve.
Dave: Mine is May to early June. There's still enough snow on the mountains, up in the higher elevations, yet things are greening up and it happens so fast, it feels like it happens overnight. Just beautiful.
Q: What's Whittier like in winter?
Anna: It's super-quiet. On nice days you can cross-country ski and snowshoe, and it's surreal that you have the place to yourself. When it's a full moon with a clear sky and the mountains are lit up—or in mornings when the sunrise and alpenglow are all around you—it's like living in a postcard.
Q: What's your favorite local event?
Dave: The 4th of July. People come to Whittier for our goofy parade. People make floats, and all the kids in town ride and decorate their bikes. There's typically a big community BBQ and fun activities like that.
Q: Why should visitors come to Whittier?
Anna: It's absolutely gorgeous! You've got wildlife and great trails. There's even WWII history at the Buckner Building; the museum has a wonderful display.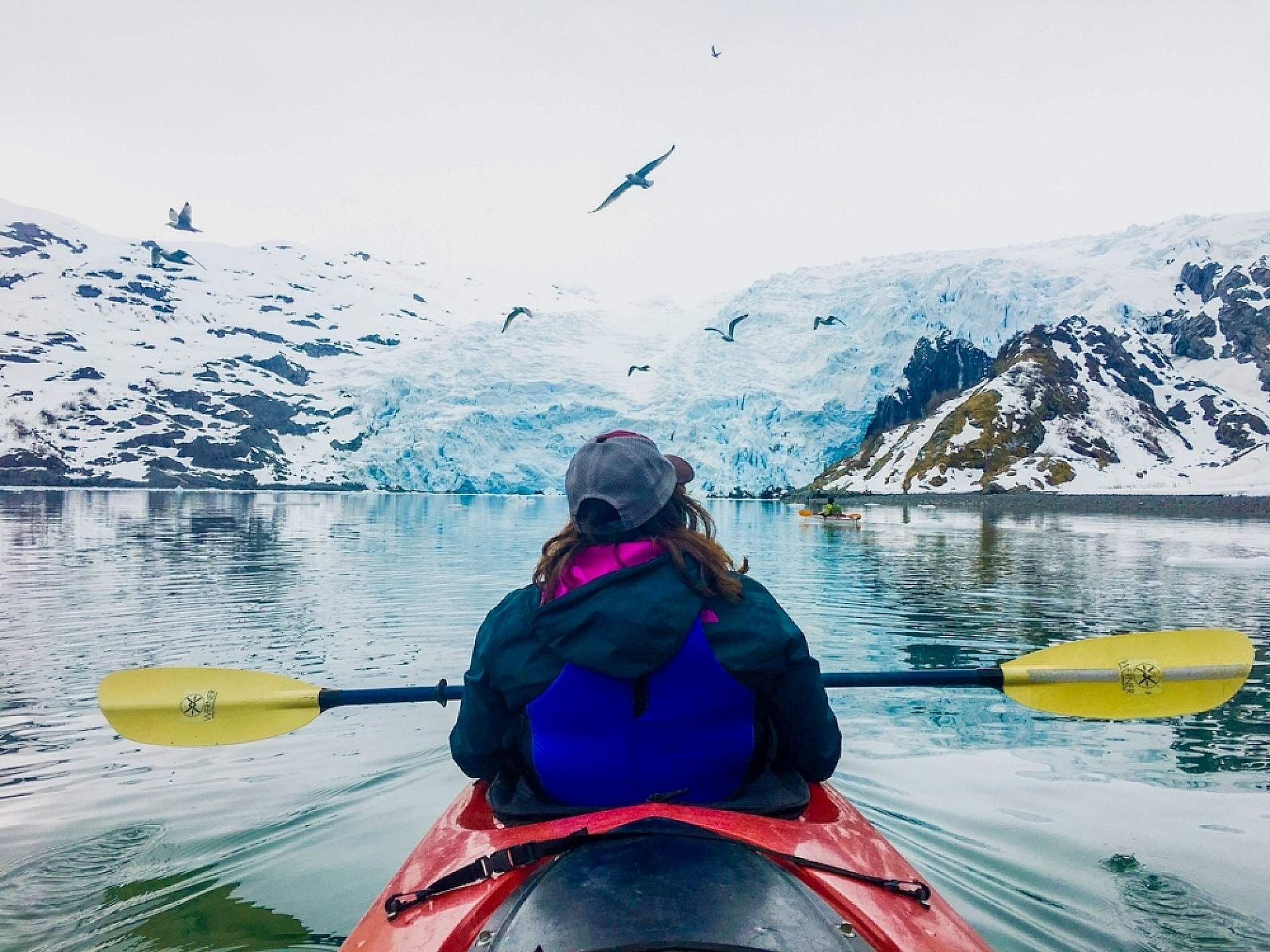 Q: What do you hope visitors get out of a visit to Whittier?
Anna: Whittier's a hidden gem with a very strong community. So many people live in Anchorage and have never been. Don't let the tunnel deter you. It's one-way and shared with Alaska Railroad, so there's a wait if you don't time it right. But we live on tunnel time! We know when we need to leave Anchorage to make a tunnel opening.
Dave: There's so much to enjoy! You could spend a few days just doing hikes, like Portage Pass, Horsetail Falls, Emerald Cove, or Whittier Creek. Go out on a glacier cruise and see 26 glaciers in one day. Take a fishing charter, especially for halibut. Rent kayaks or take a Jet Ski tour. The views are amazing. A lot if it is hidden, but just ask a local. They'll show you where to go.