Glacier Bay National Park from Anchorage or Juneau
Season
Mid-May through mid-September
Transportation
Why This Trip?
Some 500,000 people cruise through Glacier Bay National Park every year, and it's no wonder. Part of Alaska's Inside Passage, this 3.3 million-acre landscape features mountains, glaciers, rainforest, fjords, and tons of wildlife. While few visitors come independently, it's possible to do by flying to Gustavus and staying in the lodge. Here's how to have your own intimate experience in this gorgeous park.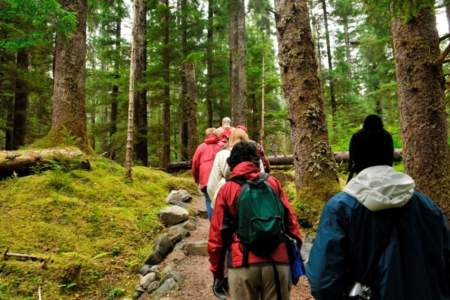 Get ready to explore this amazing park by hopping a flight to Gustavus! Flights from Anchorage connect through Juneau; you'll also find daily jet service direct from Juneau. Take the free shuttle to the cozy Glacier Bay Lodge, then drop by the visitor center inside the lodge to see exhibits, check the schedule for evening presentations, and stretch your legs on trails like the one-mile Forest Loop Trail. Head back to the lodge for dinner, which you can enjoy inside or out on the deck.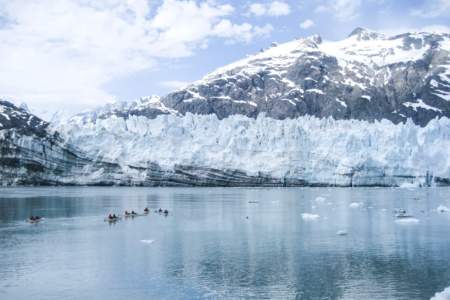 You'll have all day today to explore this magnificent park! Start with the lodge's 8-hour narrated catamaran tour—the only day tour permitted inside the park—where you'll get a close-up look at the bay's massive tidewater glaciers. Enjoy lunch on board and keep an eye out for whales, bears, and mountain goats. You'll return to the lodge at 3:30 p.m., which leaves you plenty of time to enjoy another hike through the lush forest near the lodge before settling in for a delicious dinner.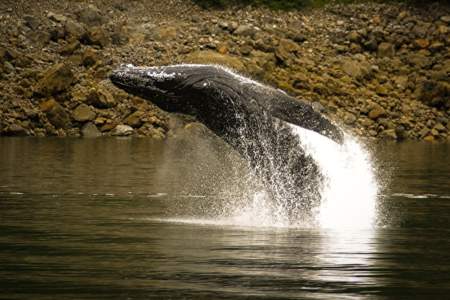 Depending on the time your flight departs, ask the lodge for recommendations of how to fill the time you have. Flightseeing and sea kayaking are two popular options; both are incredibly spectacular. Then board your return flight to Anchorage via Juneau, or fly to Juneau and continue building your Alaska vacation from there.