With its warm atmosphere, lush setting and elegantly rendered Alaskan cuisine, it's not hard to see why this hotel-based restaurant attracts locals and travelers alike.
Relaxed, Quiet Setting
Located in the 148-suite hotel Sophie Station Suites. Zach's is thoughtfully situated on the hotel's second floor and serves breakfast, lunch, and dinner. The dining room—where tables are separated enough from each other that you feel as if you have the place to yourself—features soft music and personable, welcoming wait staff.
Alaskan Elegance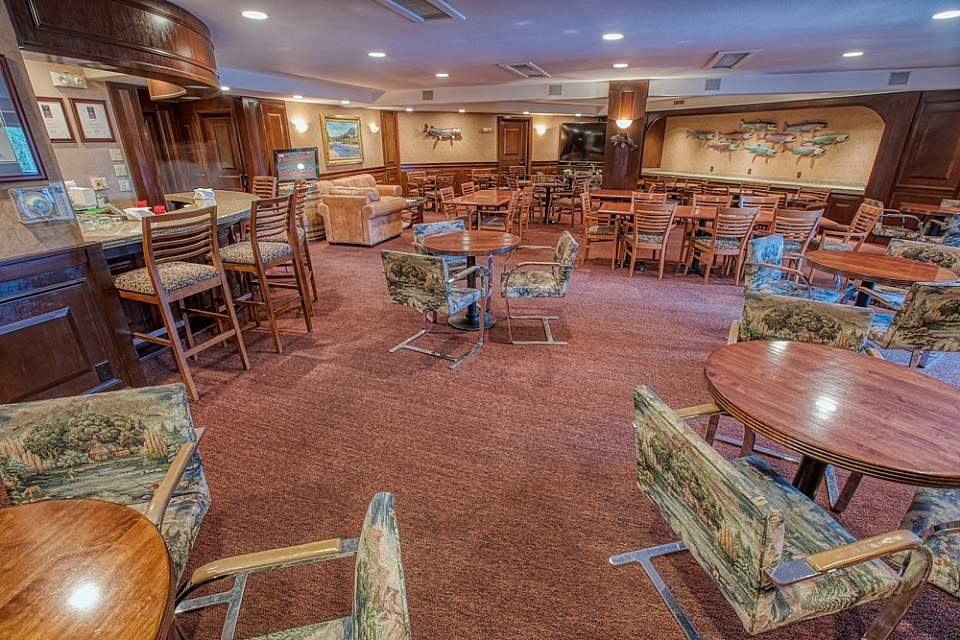 The menu is upscale without being fussy. Breakfast—which includes a hearty Alaskan buffet during the summer—features day-starters such as the house's roasted corn beef hash, or sweet cream pancakes with blueberries. For lunch, you can't miss with the hand-rolled slow roast pork taquitos or the teriyaki Alaskan salmon. At dinner, don't miss the chance to start with a local favorite, the artichoke melt, paired with a glass of wine. Aside from the expertly-cooked steaks, dinner specialties include blackened Alaska cold water cod, curry chicken with lime chili glaze and Thai beef salad. (They also do a great job catering business meetings and events at the hotel.) The bar menu offers cocktails as well as plenty of Alaskan beers.
Relax in the Lounge
During the late afternoon and into the night, the Express Room Lounge (next door to Zach's) opens up —a comfy spot with floor-to-ceiling bookshelves, overstuffed leather chairs, original artwork and a large flat-screen TV. From the lounge you can order from both a bar menu as well as the Zach's menu