Experience coastal Alaska, witness majestic bears, and fish in an entirely unique way—aboard a world-class yacht that's been custom-designed for Alaskan waters.
The Katmai Coast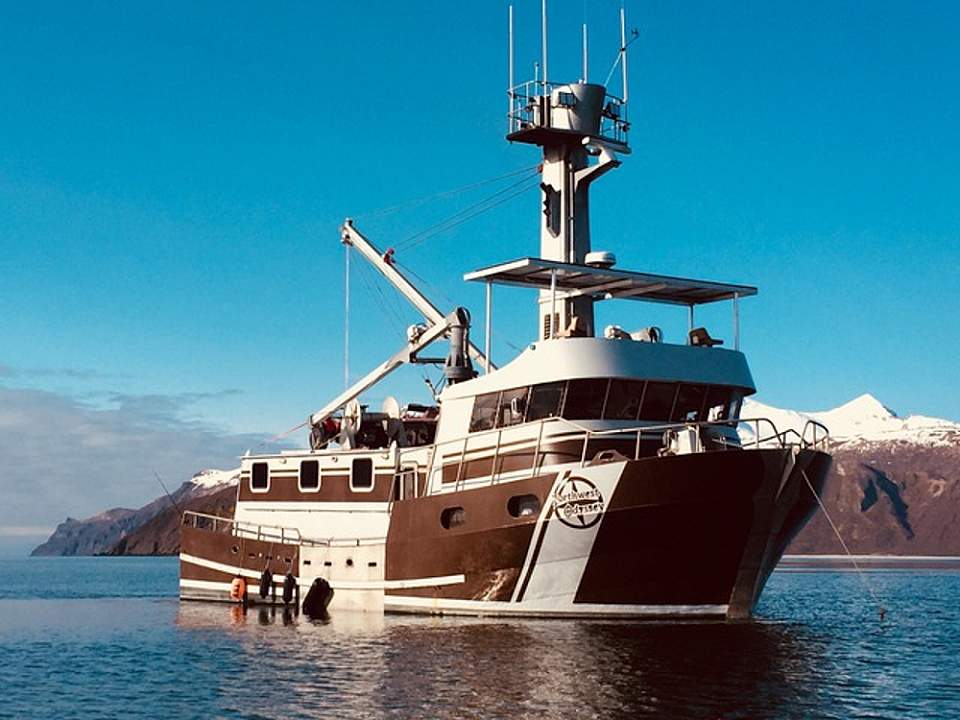 You'll be flown from Anchorage by seaplane out to one of Alaska's best bear-viewing spots—the Katmai National Park coast—and board the Northwest Odyssey. This intimate, luxurious yacht will be your home for an unforgettable adventure on sea and land. And each day you'll have outings to see magnificent bears in different locations.
Out here you'll discover the real, raw, untouched Alaska—the area's broad rivers, numerous beaches, and wide-open landscape makes it ideal for photography. Go in June and you'll usually see lots of bears—and their cubs—playing, eating grass, and digging for clams. Go in July and August and you'll start to see them fish for salmon.
You'll be able to fish here as well. People don't generally travel to such a remote location for fishing; the uncrowded waters make for spectacular fishing.
Northwest Odyssey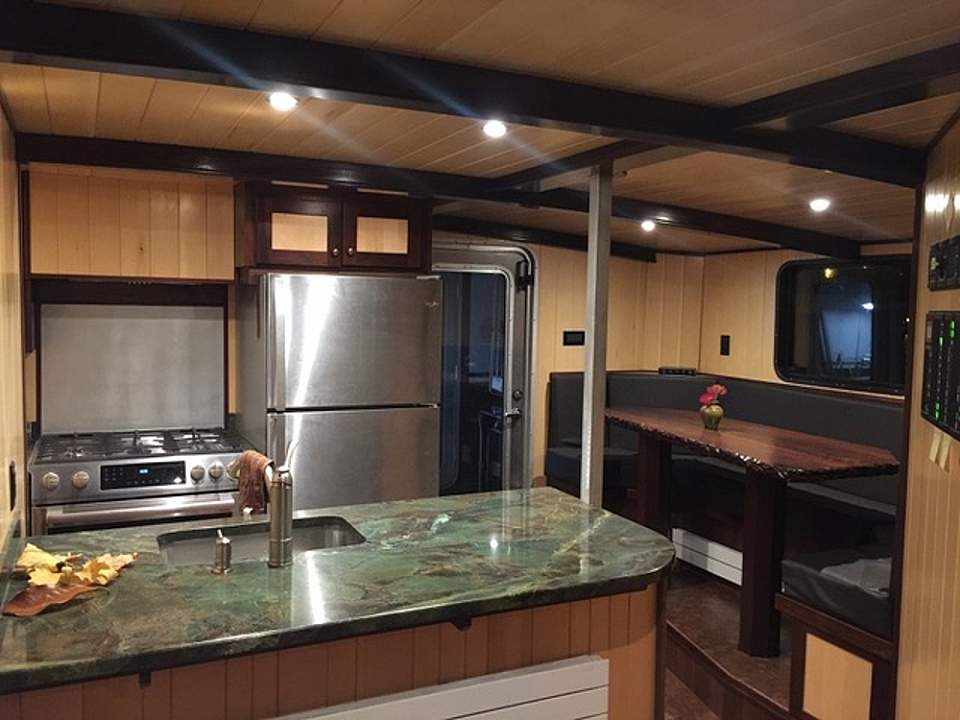 When you travel aboard the Northwest Odyssey, you'll enjoy all the modern comforts, but also be able to go ashore and explore places most people will never see. The boat is a true Alaskan vessel, designed specifically for these waters, with a bulbous bow making for a smooth ride. Amid the handcrafted wood interiors you'll find 6 staterooms, 4 bathrooms, and a washer/dryer. Owner Preston Cavner is the main captain, and two local crewmen (who are also licensed captains and pro guides) help with boat duties and guide the excursions, which involve taking ocean skiffs for bear viewing, fishing, and other activities.
For meals, breakfast and dinner are served on the boat, while lunch might be on shore. As you might expect, just-caught fish or crab become that night's delicious dinner. Also expect fresh Alaskan produce as well as a steak night. Sprits are BYO.
Itineraries Options
4-day/3-night Bear-Viewing Trip
Each day you'll enjoy breakfast on board before boarding your skiff and going ashore to watch and take photos of bears. You can also cast lines and fish for halibut, cod, and other species depending on the season. As you sail, you'll look for Alaska's famous wildlife: whales, puffins, sea lions, and seabirds. A 6-day trip is also available.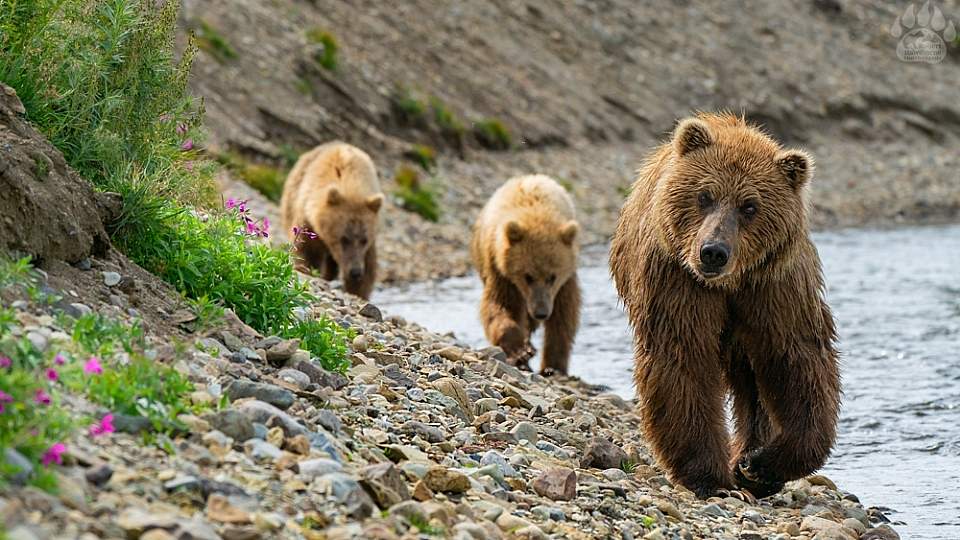 4-day/3-night Fishing Trip
Have an interest in both fishing and bear viewing? This is the perfect trip for you! The waters are always rich with halibut and cod, but come in August and angle for Alaska's famous silver salmon as well. Most fishing will be catch and release, but you'll be able to keep a box of fish to ship home as the perfect souvenir of your adventure. Want a longer journey? Make it a 6-day trip.
7-Night Lodge Combination Trip
Get the best of both worlds! Combine a 3-night trip on the Northwest Odyssey with a 4-night stay at the luxurious Stonewood Lodge.
Charter
Interested in a private charter for you and your group? Book the entire Northwest Odyssey, up to 6 people, and have the adventure of a lifetime.